Heartfelt Moments
Here at Warm Embrace Elder Care, we have the privilege of serving the most incredible clients!  We have clients ranging in age from 36 to 106 years old, with varying abilities, backgrounds and knowledge.  We learn from our clients daily, and they touch our hearts in countless ways.
If touching moments with our clients bring a smile to our faces, we realized these stories might also brighten your day.  Why not share the joy?
Mrs. J said she thought I was gone "forever" and she wouldn't see me again. She said she is happy that I will be back on Wednesday. This completely made my day. I also gave her a Christmas card and she had a huge smile and was very thankful. She says she keeps all her cards as a collection. ~ Kaitlin
I thanked him for spending the afternoon with me and he replied: "well thank you, it's perked up my day." And upon leaving, I asked if it was ok to get a hug and he gave me a HUGE hug with a big smile and it truly made my day. Always a pleasure to spend time with him. ~ Kaitlin
We went to the library and looked at a few magazines on nature, and as we were leaving she said "life is good when you look at nature."  When I said bye, she said "please don't go" and I ensured her that I will visit her soon. That touched my heart. ~ Jerusalem
When I was driving my clients back to Clair Hills, Mrs. M looked at me smiled and said that they are both lucky to have me. It truly made my heart smile! I let her know I am lucky to have time with them as well. ~ Angie
I made a nice pot of Vegetable soup for Freda. She was so happy! She couldn't believe how good it was and she couldn't believe I made her soup exactly the way she would have made it. She said she wishes I lived next door to cook for her all the time. ~ Marie
Mr. W called me his butterfly today - a symbol of love and happiness! ~ Tali
When I arrived, I told Ms. K I love to take her outside for a walk and she smiled and looked at me with kindness. I said to her your smiling and kindness told me that you agreed to go out with me and she laughed a lot. We stayed for 45 minutes and she was in good spirit, awake during my shift. Opened her eyes looking at me smiling a lot and responded "yea" when I chatted with her. Her kindness and smiling touched my heart ~ Jerusalem
I had my hand on Mrs. I's hand then she moved her hand and put it on top of mine and started patting it, it was very sweet. ~ Sarah
Today upon arrival my client was baking shortbread cookies. It was the same recipe my Grandma used. My client gave me mothering tips on how to bake. So heartwarming for me as this is the first Christmas without my Mom. Very special morning. ~ Sue

When I came into Kathleen's room after dinner I sat down on the chair but I kind of flopped down and so Kathleen jokingly called me a flopper and we both laughed. ~ Sarah
I moved a chair so I could sit near Ms. L for snack time. I asked, "May I sit here?" she replied, "Please do." Such moments of clarity are precious. ~ Phyllis
Today Mrs. A and I were listening to music and talking about Heartfelt moments means. She said that heartfelt moment means "to feel with the heart." She took the time to explain what it means. She is a very intelligent and tender woman! ~ Iris
Ms. G said, "I wish you could come every day. I really like your company." ~ Margaret
Today Ms. M commented to her PSW that I was her family. She had a tear in her eye. And then, so did I ~ Sue
Singing Christmas Carols on the radio together and we both messed up on the words and then laughed. ~Sarah
Mrs. F is increasingly confused and agitated. After hours of rambling through the night, in a moment of clarity, she told me "what good care I take of her", that she is "thankful to have me here" and that she "loves me." I love her too and it makes me happy that she has brief times when she seems to understand the present moment, but it makes me sad knowing that she is becoming more confused. ~ Lisa
Mrs. D asked about ice cream for dessert there wasn't much left in the container so she just took it out of my hands and started digging in. I gave Mr. W peaches but there were only two left in the jar, Mrs. D simply said "put them in here" referring to her ice cream container. After she finished I asked if she would like her dish - the ice cream container - to be put in the dishwasher. She looked at me as if I was crazy and then said "of course!" Then burst out laughing. ~ Carey 
Today after the exercises that I performed with Mr. J, he was really appreciative and happy, he thanked me multiple times and he shared that emotion with Mrs. M telling her that he loved her and that he was really appreciative for all that she does and that she is still going strong. ~Jose
While watching a movie in Mrs. P's apartment, there was a handsome actor in the movie and Mrs. P quipped, "You wouldn't mind his shoes parked under your bed!"  We had a good laugh over that!
~Sandra
Yesterday while feeding Mrs. A. she thanked me for feeding her so kindly. I told her I was feeding her how I would want to be fed, gently, without being rushed. We both had tears in our eyes.  She ate 100% of her meal. While writing in the book it hit me how simple niceties can mean so much. Before leaving I wrapped her in a blanket and put on some beautiful music. She fell asleep and I leaned over and kissed her cheek goodbye. She did not stir, it was a beautiful moment.
~Ruth
While looking at her son's wedding album, Mrs. J was so sweet. As we looked at the photos she said, "If I didn't remember that was me (as she pointed to herself), I'd say, that's one beautiful lady!" She started laughing and told me not to tell anyone she said that. I told her she is still a beautiful lady! When I left she told me she loved me and gave me a kiss on the cheek! She is a sweetheart!
~Eva
Mrs. J mentioned how glad she was when she called out at night and heard my voice. She said "I knew that it was Lisa, I know that voice".  What a wonderful feeling to know that I can give comfort to Mrs.J just by her hearing my voice!  That is part of what makes this job so rewarding! ~Lisa
I said goodbye to Mrs. P and told her I would be back on Monday. She said "Do you have to leave?"  It's moments like this that make us aware that we do make such a difference! ~ Pat
We were sitting together and Mrs. L held onto my  hand very gently, looked up at me and said clear as a bell "I like you"  ~Margaret
After taking Mrs. P for a walk, we got in the elevator and I forgot to press the button so we kind of just sat there for a couple minutes and I realized what I did.  Mrs. P actually smiled and I know she wanted to laugh at me for it.  ~Christian 
Mr E. is not a client he's a friend.  I call him my professor, because he always have things to teach me.  Laughing is necessary with him because you can't keep the laugh inside. He visited my country and remembers many details of my country.  He is a very good friend . ~Robinson
At the beginning of the visit with Mrs. H, I shared how yesterday was my birthday and explained what I did. When I went upstairs to say goodbye she said "happy belated birthday Ruth" then she put her hand to her lips, kissing them and then drew her hand towards me. She put both of her hands to her heart. Wow such a special birthday gift. I thanked her and told her how much it meant to me. We shared a very special moment.
~Ruth
As I put lotion on her legs and feet she smiled and said, "You like your job, don't you." I smiled back and said yes and she said, "I can tell." That was such a beautiful compliment! ~ Eva
She had mentioned how cold her hands were. I held them in mine, which are always warm. I told her that cold hands mean a warm heart. She turned to me and gave me a big hug and said "thanks for that." ~Yvonne
Now that the school year is over Mrs. K and I went to the park to watch the kids play.  A mother there noticed us and brought her two daughters over to say hello, and I introduced Mrs. K to them.  We've usually watched the kids from a small distance, so her face lit up and I could see from her happiness that this really made her day! I was tearing up a little too, it was a great moment.  ~Sandra
Mrs. F said she enjoyed our conversations because we seem to 'click' together. I gave her another big hug!. She wouldn't let me leave the table to clean up because we were having such a good time together!  ~Clair
When it was time to go I heard Mrs. S say to her daughter, "I don't want Elizabeth to leave, I had so much fun today, I don't want it to be over!"   ~Elizabeth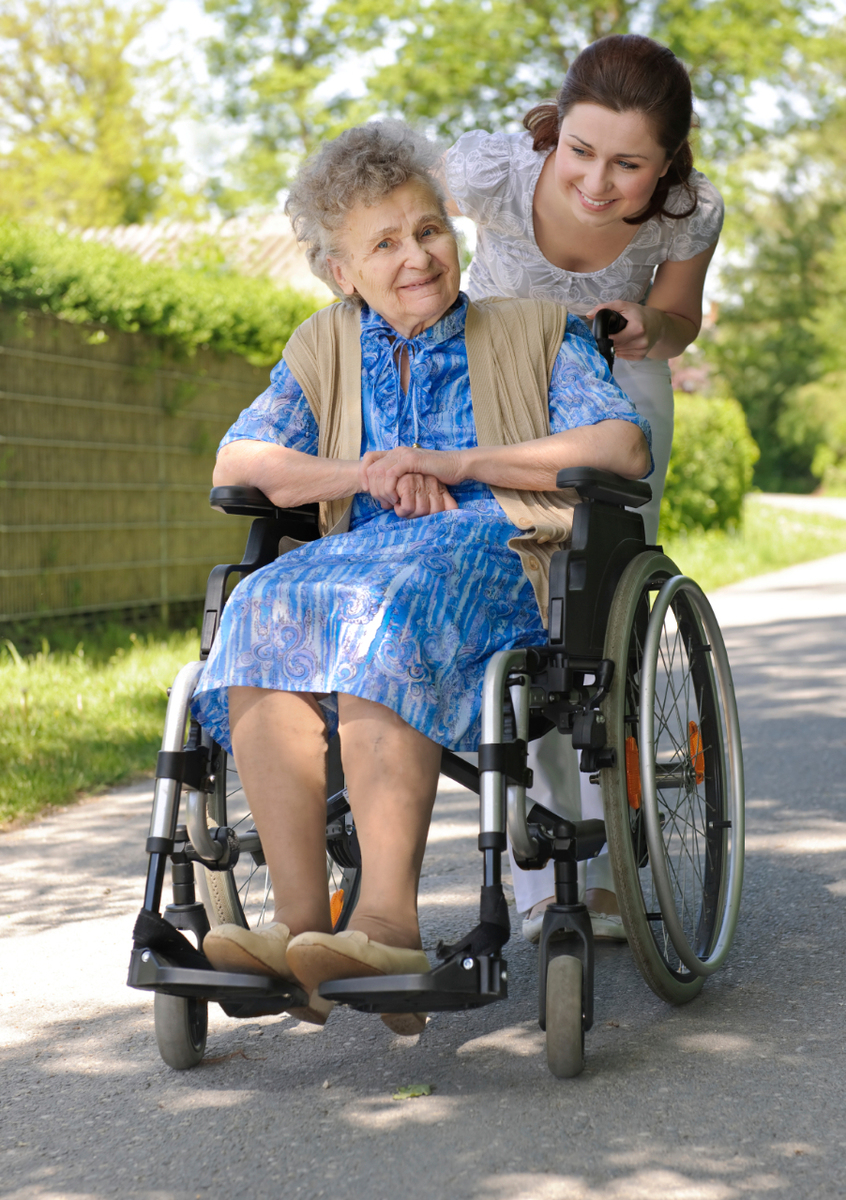 We joined in for the Wii bowling activity. Mrs. J was unable to work the remote, but she did get a good laugh at me, especially when we changed it to baseball and I struck out!  She said, "You are not very good!"  then laughed.  I just love her sense of humour.  ~Pat
She continues to be her sweet helpful giving self. Anyone in her presence is a better person in learning from one of the best givers and doers. ~Ruth
My heart goes out to Mrs. L, she is such a lovely caring person. When I left, she said with tears in her eyes, "You are so good with Mr. L and you understand me, you are a life saver."  ~ Irma
When I got too warm, I took off my hat and asked Mrs. K, "Does my hair look ok?" to which she replied, "No, it looks awful!"  I chuckled and another resident said, "At least she told the truth!"  Needless to say, I put my hat back on!  ~Pat
Mrs. G was very happy to see me again this morning. She said, "What trouble shall we get into today then?". We discussed going out dancing, skiing or a quick trip to Florida but decided the weather was too bad so we had a cup of coffee instead. ~Clair
Mr. W also told me that he really gets a kick out of seeing all the "Embracers" spending time with the seniors around Clair Hills; keeping them company, supporting them, and being great friends to them.  I told them that we really enjoy it and are all very honoured to spend time with him as well!  ~Joline
The nurse said he was agitated yesterday but they love when we come as we can "calm him down, and bring the best out in him."~Pat Mc
The cashier asked if Mrs. Y was my mother. Mrs. Y looked at her and said, "Are you kidding? I'm old enough to be her grandmother." Mrs. Y told her I was 20. Oh my goodness she is adorable!  ~Eva
We accomplished all of our "to do" list and as we sat near the end of our visit, Mrs. G told me how her life was before Warm Embrace. She said, "There were no highlights, only knowing when I would eat, sleep and walk. I would just do the same thing, same schedule every day. Then you came and I have something and someone to look forward to two days per week. I am so much happier and feel myself improving in many ways, even my memory, everything is better!" I told her that I was so glad and that she makes my life better as well. We hugged and agreed both of us are better for getting to know each other. ~Ruth
As we were walking the halls, there was a younger gentleman coming towards us and Mrs J. said out loud "Well, he is quite the hunk don't you think!" Needless to say he heard this and chuckled, but I am sure my face turned red! ~Pat
She struggles with remembering my name so tends to pick a gem; Pearl or Opal. I told her I would answer to any precious stone and she said because you are precious. See she is just so sweet. I told her that if I am Pearl she must be a Diamond.
~Ruth
Mr. W was thankful for all the wonderful friends from Warm Embrace. He said they are like "Guardian Angels" who come and help and look after him and his wife! ~Sandy
There were quite a few other Warm Embrace Caregivers visiting with other residents at the same time and we all seemed to meet and cross paths in the main lobby café.  Mr and Mrs. J laughed and referred to us as a "group of Ninja Turtles" because we were all dressed the same.  ~Joline
She said, "You have to promise to come back! I like to see your face at the door in the morning, it means it will be a good day". I thanked her for sweet words. ~Clair 
When the song "Can I have this Dance" came on, I took Mrs. W by the hands and we danced. It was awesome seeing the other couple get up and dance with us. We all danced like no one was watching! These moments are what make this job so rewarding. Mrs. W had a big smile on her face and was singing along to the best of her ability. The other couple thanked me for the music saying they had not danced in ages and they just love to dance!   ~Pat Mc
When I told her I would see her next week but could not remember if it is once or twice, she said, "Oh, I hope it's twice." ~Phyllis
Mrs. G always greets me with a cheerful hello. We exchange pleasantries and then go over the duty list.  I have never met someone so well organized.  I aspire to be like her. ~Mary 
She hugged me and then turned to Mr. K and said, "Look who's here. My friend Eva. She always shows up when I'm feeling down and I turn right around." I hugged her and said, "You two really make my day!" ~Eva
After dinner we caught an episode of America's funniest videos and had such a laugh we ended up needing to run to the ladies room.  ~Elizabeth
Mrs. Y talked for a long time about her doctor's appointment the previous Tuesday. She said the doctor had asked her to count back from 100 by 7's. We were both laughing like crazy when we discovered that neither of us could do it! Mrs. Y said the next time, she'll get the doctor to do it first! ~ Clair
Mrs. D has a smile that lights up a room.  As she says, "Someone told me I have a million dollar smile and that is something no one can take away from me"  I told her they are correct and she does have the million dollar smile. ~Pat
The rec coordinator was disappointed that Mr. H didn't want to stay around for the art class. Mr. H said that he would much rather go shopping at the market with us girls. ~ Joline
Next time Mrs. J and I are going to take Mr. J on in a game of crokinole. Mr.J said he was scared to play against two women and Mrs. J laughed and told him he better be!
~Eva
I got on with the meals while Mrs. R stood next to me chatting away. We seem to talk about everything and anything. I am convinced we could sort out the world's problems in just one shift! ~Clair
Mr. G opened the door for me and I stepped in. I walked over to where Mrs. G was sitting, gave her a hug, and the first thing she said to me was,  "I'm so glad it's you! I was hoping they would send you - you are a gem!" ~Irma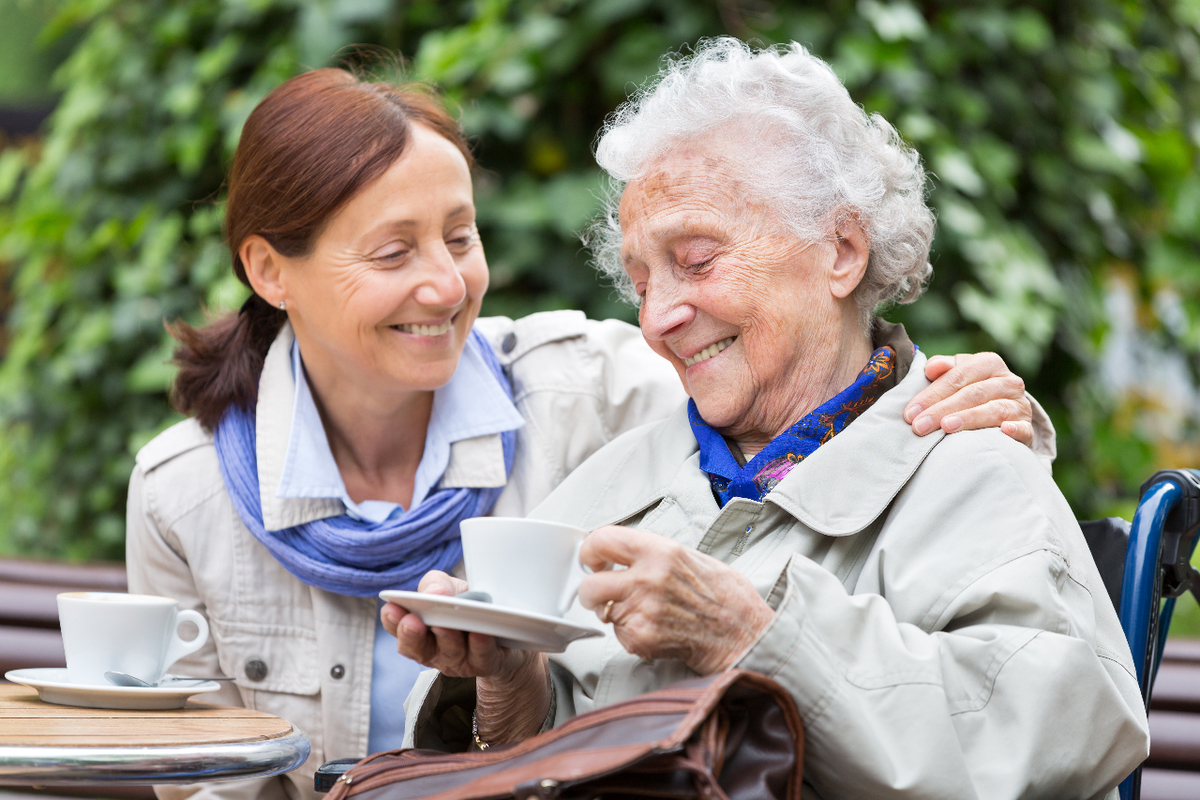 Mrs. P loves music and was delighted with the entertainment offered during the strawberry social. You can well imagine being of Irish decent how thrilled she was to hear the song "My Wild Irish Rose". When she finished singing I turned to her and said, "YOU" are my wild Irish rose. " She beamed! ~Ruth
Mrs. O is a remarkable woman, a cheerleader for others, and a fine example of modest humility. It is certainly a pleasure to spend time with her each week. – Phyllis
As I was getting ready to go out Mr. T said, "I can eat my pudding in my chair because my friend gave me permission." He smiled at me and said, "That's you." I smiled at him and said, "That's right!" I opened up his pudding for him and we shared a hug goodbye. He is a true gentleman and brightens my day! ~Eva
We joined the group for some karaoke and Mr. H & I sang "Can I have this Dance" by Ann Murray.  When we were done Mr. H said, "I heard myself through the speakers." Once again his eyes lit up and his smile was almost permanent!  How he enjoyed himself.  Nothing like music to add spark to the eyes of all!  Thanks Mr.H, you made my day! ~ Pat
Mrs. G.and I were laughing about something when she said "You know, I never used to laugh as much as I do now since you ladies started coming here." It is so nice to know we have brought laughter to her household.  ~Margaret
Not even an hour had gone by and she said, "You are a wonderful person – I'm glad you are here and I don't even feel shaky anymore." I was happy to hear that and gave her a hug and said, "I'm happy to be here with you."  ~Irma
Mr. S always works hard, but he seemed to work just a little bit harder today! It is so rewarding to see how far he has come in the last several months with his co-ordination! He went from having a lot of difficulty to being able to catch the ball independently! ~Cindy
Afterwards, we went for another walk. Mrs. F asked me just before our walk, "Where are we going?" I replied "Crazy!" She laughed then said "neither of us has far to go!" She laughed so hard I thought she was going to have to sit down! ~Pat
Mr. H was tired but did what he could during the exercise game. He played catch with the ball and made a few nice saves when he almost dropped it! I call him a Superstar and that really brings a big smile to his face! ~Cindy
Mrs. M has packed a lot into her 95 years; and despite the health circumstances in which she finds herself, she reveals "A life worth living is a life lived well" attitude. What a fine example of older adulthood! ~Phyllis
Mrs. P asked if I was coming back after lunch and when I said yes she clapped her hands and said, "Oh goody! Eva's coming back to be with us this afternoon." She gave me a big hug and then Mr. P did too! They really know how to make my day! ~Eva

Mr. and Mrs. J reminisced and smiled and laughed a lot! Mr. J said to me, "I'm normally pretty shy and don't talk that much, but you seem to know how to get me to chat! You're easy to talk to!" ~ Cindy
I told her I was here to visit and spend time with them. Mr. J said, "You don't look like a boring person so we should have fun." I laughed and told him I was anything but boring. ~Eva

Mrs. P knew that it was past the time I would have normally stayed, and she said for me to go. I reassured her that I wanted to stay to make sure that she was comfortable before I left. Mrs. P is very appreciative and said "you ladies are always going out of your way for me". I told her that it's definitely not out of our way...we love what we do and are happy to do it!  ~ Cindy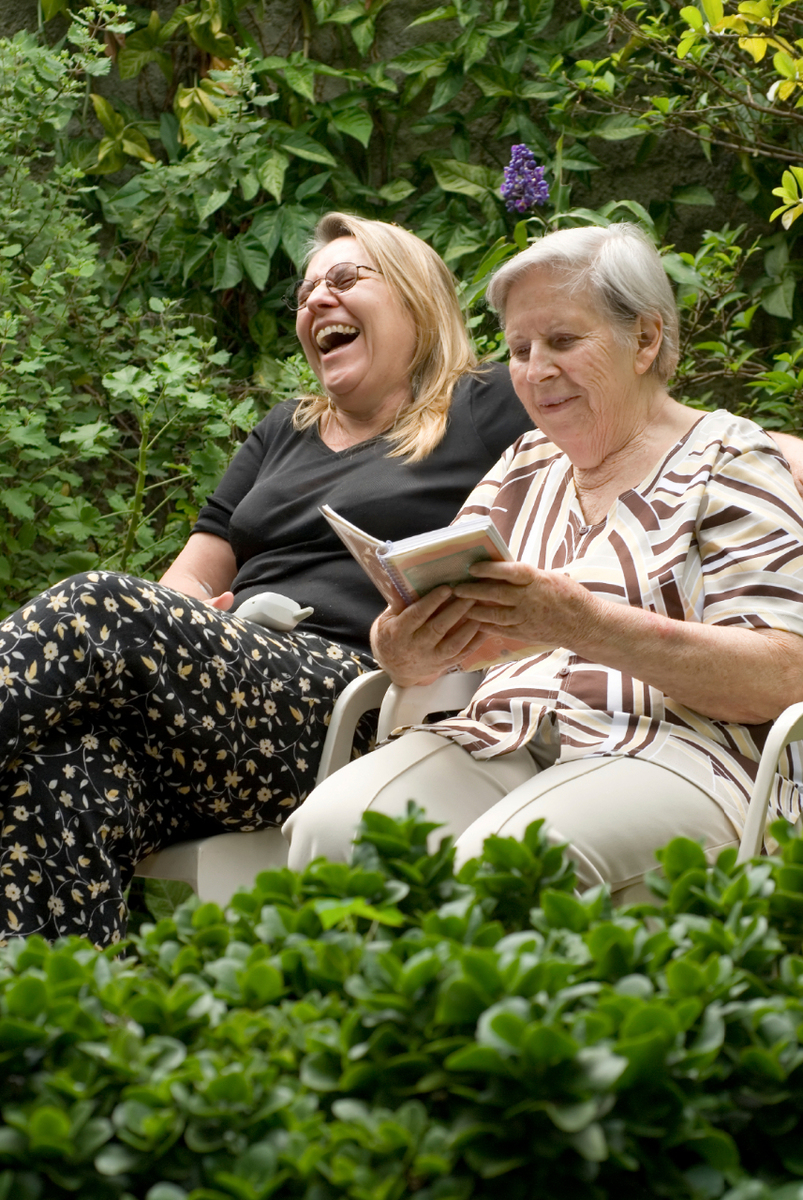 At 5 o'clock it was time for me to leave. I took Mr. W's hand (as I usually do) and we said our goodbyes. Mr. W always has a way of making me smile! He asked if it was still snowing and I told him "Yes." He replied with "If there is too much snow you can stay at my house!" Still thinking about others at over 100 years old! Doesn't get any better than that! ~Cindy
Mrs. J. and I did some of the exercises from TVP. She seemed to like doing these and even her husband seemed to be interested when he returned from running errands. I left a chart for them so they can chart their progress. They were both quite surprised at how it could be such a "simple" exercise and yet they could feel the muscles working.  ~Pat

 At this point I told Mrs. G that she could sit and relax for a bit as we did not want to over do it. She laid down in her bed. When I told her she could close her eyes and relax, she said "Nope! I can sleep at night. Not every day I can chat!" ~Pat
 
When I arrived, I told Kathy I love to take her outside for a walk and she smiled and looked at me with kindness. I said to her your smiling and kindness told me that you agreed to go out with me and she laughed a lot. We stayed for 45 minutes and she was in good spirit, awake during my shift. Opened her eyes looking at me smiling a lot and responded yea yea when I chatted with her. Her kindness and smiling touched my heart.