Meal Preparation & Cooking 
Warm Embrace caregivers can assist with each of the steps involved in having a home-cooked meal because it involves more than just cooking.
Your father readily admits he can't cook. He even jokes that he can't boil water, he's that inept in the kitchen!  While he may be kidding, you know his cooking abilities are pretty limited. He gladly let your mother cook for decades. He enjoyed her cooking and ate heartily. But since she passed away, he's been at a bit of a loss. 
Initially, he ate out at restaurants quite a bit—as much for the social component as for the food. But lately, getting out to restaurants is tough, and his doctor has recommended reducing his sodium intake. 
Prepared foods, frozen dinners and eating out are not helping. He may claim he doesn't eat much and has no appetite, but anytime he visits your house, he eats an entire plate of dinner.
Your father needs some healthy, home-cooked meals!
That's where we come in! Warm Embrace caregivers can assist with each of the steps involved in having home cooked meal, because it involves more than just cooking.
Meal Planning
Just deciding what to make for dinner can be half the battle. Anyone who has been primary cook in their household can attest to that!  Together with your father, a caregiver will determine some of his favourite dinner items and create a menu for the week.
Grocery Shopping
If your father is well enough, we can take him on a grocery shopping excursion. He can select his own produce and push the cart along; we can make healthy suggestions and ensure all the necessary ingredients are accounted for to match his weekly menu.
When the weather is less appealing or if your father isn't feeling well enough, we can do the grocery shopping on his behalf.  We check the list with him in advance to see what else he'd like to add to the list, then go shopping for his favourites. We'll deliver everything home to him, put the groceries away in fridge, freezer and cupboards, and set out a fresh snack for him.
Cooking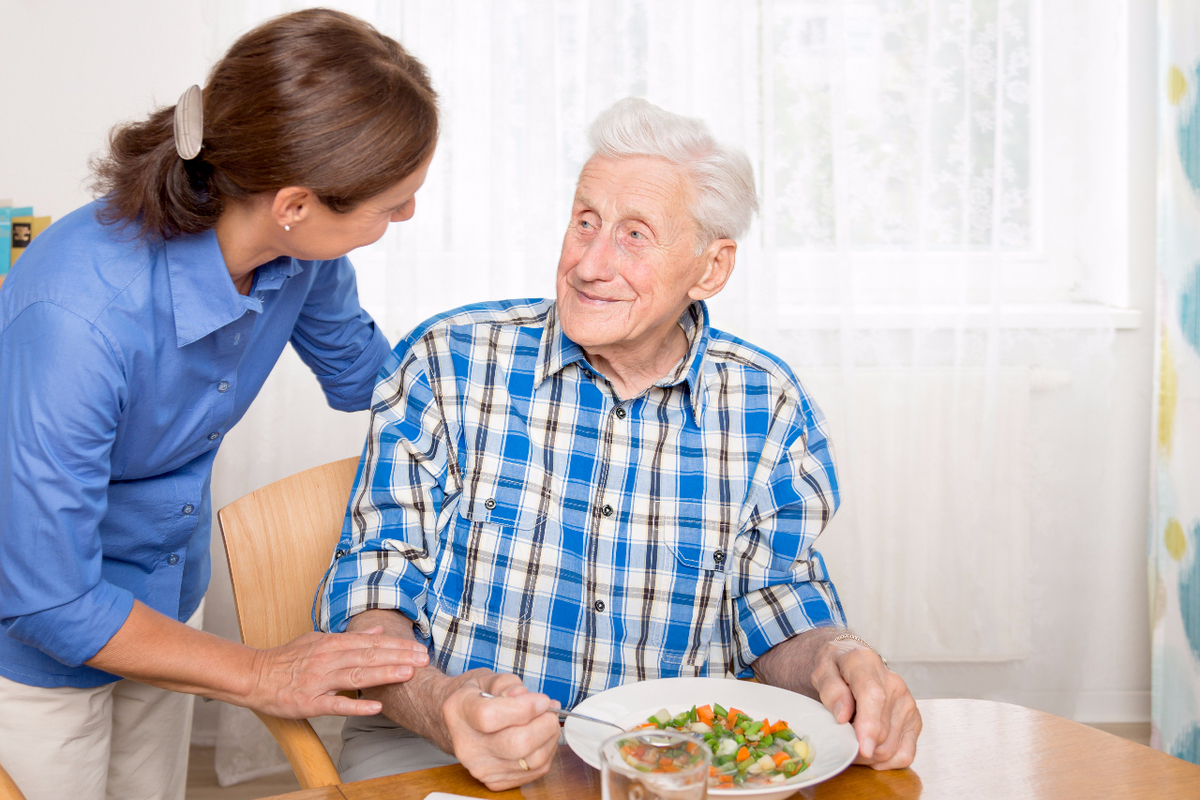 We love to involve clients as much as possible while cooking. Clients can add their own touch to a recipe, flavour it the way they like, or determine precisely how well done they'd like something. Not only do they get dinner exactly the way they like it, they also thrive from being involved and participating.
If your father really doesn't care to help with cooking, perhaps he'll join us at the kitchen table while we chop veggies and simmer soup on the stove. Nothing improves appetite like the smell of home cooking simmering away!
Meal Time
For many seniors, the hardest part of meal time is eating alone. The social component of a meal entices people to enjoy their food more and eat more heartily.  So we'll sit with your father through dinner and enjoy conversation.
Clean Up
The part of cooking that most people dread is the clean up!  Of course, we'll take care of cleaning the kitchen, washing all the dishes, and putting everything away. The kitchen will be cleaner than we left it. 
Having a home cooked meal involves quite a few stages. We can help with any one of those steps, or all of the steps, depending upon each client's preferences and abilities.  The process can be as customized as each family and can fluctuate to match someone's needs on a given day or week. We are here to help, however we're needed most!