Homecare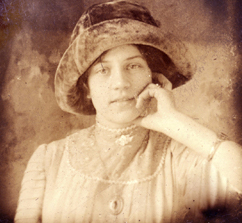 At 18 she couldn't wait to leave home.   Now, at 81, she can't
think of living any place else.
Your elderly loved ones want to remain living at home, but they need help to do so. Warm Embrace provides a whole range of services to suit your loved ones' needs.
We are called Warm Embrace because our focus is always on the client first—attending to your loved ones' needs and spending quality time together are the top priorities. Our company name does not include "house" or "home" because it's not about the building; it's about the people and providing the Warm Embrace of support that is needed.
Unlike a cleaning company, we do not just blitz the house cleaning. If we did, our focus would be on the house or on the cleaning—and that is not our priority. Instead, we involve your loved one as much as possible. It is important that people remain active so that they can maintain their capabilities. If we just take over and do all the tasking, then your loved one will slowly become less capable of doing activities they previously managed. Our role is to support your loved ones in completing all the household tasks as required. 
It may take a little longer, but in the end, it is worth it when your loved one feels a sense of pride and accomplishment at the end of the day. They maintain control of their home and their environment which does wonders for self-esteem!
When household tasks are so deeply entwined with having a sense of purpose and accomplishment, it is easy to see why Warm Embrace caregivers are happy to help with almost anything!