| | |
| --- | --- |
| Celebrating Mother's Day | Wednesday, May 5, 2021 |
The best part about May is that we get to acknowledge the wonderful women in our lives; our mothers and other significant women who we otherwise might take for granted.

I have the great privilege to celebrate two special women this Mother's Day — my mother and my sister.  Being part of a family business truly is special; I am a very blessed woman to be able to work with both my mother and my sister.  They are incredible women, and they inspire me daily!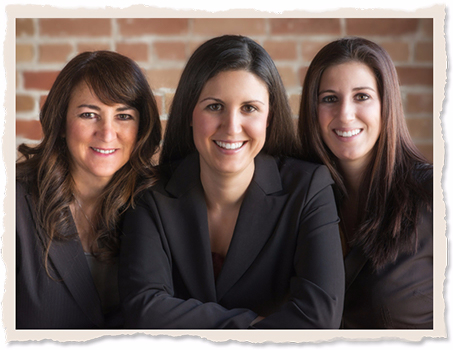 Quite often, when people first realize that I work with my mother, their response is: "you work with your mother? What is that like?!" I tell them that it's amazing! I get the blessing of being able to see my mother every day and work closely with her. We are each unique, and we certainly have different strengths and weaknesses, but the important thing is that we have the same values and moral ethics, and our common values come first when making any business decision.
Mothers are incredible and deserve to be celebrated all year round, but especially in May, at Mother's Day. We want to acknowledge all the special women out there who are mothers.
Here at Warm Embrace Elder Care, we know just how important family is, and we know the special role that mothers play.  We want to acknowledge the dedication and sacrifice, the love and commitment of all mothers.   A mother's love extends across decades and across generations, trickling down to impact the newest members of the family.  We see this love in action when we are assisting many mothers and daughters, as well as grandmothers, great-grandmothers and even a few great-great grandmas! 
We also want to acknowledge the special women who have adopted a mothering role by mentoring or teaching or volunteering in our community.  Having strong female leadership is so important for the next generation of young women.  Family can include more than just relatives; chosen family members are important too and deserve recognition. 
 I want to say a special thank you to the two women who have touched my life the most—my wonderful mother and my incredible sister.  They are my personal inspiration, and I love them both dearly.
Happy Mother's Day to all of the special mothers, grandmothers, and great grandmothers out there!
| | |
| --- | --- |
| | Chloe Hamilton at 10:48 AM |
| | |
| --- | --- |
| How does Dementia affect Personal Space? | Thursday, April 29, 2021 |
Have you ever been in line at the checkout and the guy behind you is getting too close….awkwardly close? How do you react? What is your body language like? What is your facial expression?
I'll bet your expression is a cross between curiosity and suspicion.  Your eyes are watching carefully; you're on high alert.  Your body language is likely standoffish and you're tense; you're ready to react or even defend yourself if necessary.
Is that normal?  Perhaps it's a bit stronger than necessary for a checkout lineup, but your natural instinct is to protect yourself.  You interpreted the intrusion of your personal space as a possible threat, and you're on high alert until the threat subsides.
This human instinct to protect yourself and your personal space is a normal human reaction, and it doesn't disappear just because someone has dementia.
In fact, this instinct to protect oneself may become even stronger in the face of dementia.
This self-protection instinct comes from the amygdala, a small area deep within your brain.  The amygdala continues to send out survival instincts even when other portions of the brain are affected by dementia.
The part of the brain that houses reason and logic—the prefrontal cortex—is often first affected by dementia.  It is this part of the brain that allows you to think through a situation and respond appropriately.
When the guy at the grocery store gets too close, your amygdala sends out a threat alert, but your prefrontal cortex uses logic to assess and notices that the store is crowded.  You then realize that the guy moved into your personal space because he was bumped from behind.  There is no threat after all, and your prefrontal cortex sends a message to the Amygdala that all is safe and secure.
For someone who's prefrontal cortex is affected by dementia, their ability to assess the situation for danger diminishes.  Their amygdala is still sending out the danger warning, but they do not have the ability to use logic or reason to understand the situation and reduce their sense of risk.
Think back to your initial reaction to the guy in the checkout line—your facial reaction and body language were not friendly or welcoming, were they?  That's because you were feeling at risk for just a second.  Now think about someone with dementia who may have a concerned or suspicious expression on their face or their body language is reactive.  Perhaps they are feeling threatened and they are on high alert.
That person with dementia may not be able to use logic or reason to reassure themselves that there is no threat.  If someone is in their personal space, and they feel threatened, they will react exactly like you did—defensively.  They will not be able to contextualize and say "oh, that person is wearing scrubs. It must be a doctor or a nurse who is in my personal space to treat me medically." 
They may not recognize a family member, friend, care provider, or fellow resident. If they don't recognize the person who is entering their personal space, then that person may feel as strange as the guy in the checkout line.  If so, the reaction—even to a family member or friend—will be the same defensive reaction as a stranger intruding on space.
What can you do?
When you're interacting with someone who has dementia, be on the lookout for defensive body language.  If you notice a defensive stance or a suspicious facial expression, recognize that the person with dementia may be feeling threatened or at risk and help them to feel reassured. 
Be kind, and help them to contextualize. Fill in the missing details that their brain may not be able to supply.  Help them to recognize relationships or connections and do not enter their personal space until you are sure they welcome you.
A beloved family member with dementia may not recognize your face, but they will recognize how you make them feel. Focus on helping them to feel safe and reassured, and the defensive behaviour will melt away.
| | |
| --- | --- |
| | Chloe Hamilton at 11:27 AM |
| | |
| --- | --- |
| Sandwiched Mothers | Wednesday, April 21, 2021 |

You're busy working from home watching the clock, mentally calculating whether you have enough time to check in on your mother, pick up some groceries, and cook dinner for your teenager. . . or will you be ordering pizza yet again tonight?
If this scene feels at all familiar to you, then you're likely one of the 2 million Canadians who fit into the infamous "sandwich generation".  According to Statistics Canada, 28% of all caregivers in Canada are part of the sandwich generation. The sandwich generation generally applies to those in their late 30's to early 60's who are simultaneously caring for their ageing parents as well as their growing children. 
Advances in healthcare are allowing people to live longer lives, though not necessarily healthier lives.  The end of one's life may include more intensive care, further demanding the time and energy of the sandwich generation who is caught between their parents and children.  The increased life expectancy has led to another possibility—the club sandwich generation.  The club sandwich refers to people who are assisting their ageing parents, while also being involved in their children's, and grandchildren's lives. 
Four living generations is no longer a rare scenario.

It is now possible for families to have two generations who are both in their senior years at the same time!  The club sandwich can also apply to someone who is in her 40's who has teenagers at home, while also assisting her 68-year-old parents and her 92-year-old grandparents.  A woman in this situation is caring for two senior generations simultaneously, while also raising her own family.
Add to this the pressures of working from home, parenting, homeschooling, marriage, personal life, and personal health—no wonder there is concern about the sandwich generation suffering burn-out!  Often people feel that they should be able to manage all of the simultaneous caregiving because previous generations managed to do so.  In reality, previous generations did not experience the sandwich generation phenomenon to the same degree, and they certainly did not experience club sandwich generations or a pandemic! 
Recognizing the unique challenges faced by today's sandwich generation - especially in such unique times, will help to alleviate guilt and replace the sense of "I should be able to do this" with "where can I find meaningful assistance?". Acknowledging that you cannot do it all alone and that you deserve assistance is the first step. There are services available to help so that you don't have to this all alone!
Caring for your own health and well-being is crucial! 
Managing to eat healthy meals, and getting exercise needs to be a personal priority, not just something to do if you have time left over—because there is never time left over. If you are feeling completely stressed and burned out, you are not in the best condition to care for loved ones. 
Instead, think about accepting homecare assistance so that you are able to lead a balanced lifestyle that cares for you too! Put support systems in place to assist you in caring for your parents and grandparents.  A loving companion aide might be just the solution to support your parents while caring for your health at the same time.
With support systems set in place, you can avoid burn out, and enjoy your free time for some personal self-care or a well-needed vacation. 
Contact us today for more information!
| | |
| --- | --- |
| | Chloe Hamilton at 11:26 AM |
| | |
| --- | --- |
| It's Okay to Ask for Help | Monday, April 12, 2021 |
When self-isolating at home, have you found yourself scrolling through random online updates more often than you want to admit?  If so, you've probably seen articles and posts about parents who are going crazy being cooped up with their children for weeks on end. Both the parents and the children are feeling the strain.
It isn't just the parents of young children who are feeling the parent-child relationship strain. It can be felt at all ages but is showing up particularly strongly for those who have been thrust into a caregiving role that is more extensive than they anticipated.
Adult children of ageing parents who have dementia or other high-care needs may suddenly find many of their regular support systems removed. The Adult Day Program that your mother attended a few days weekly is now closed; her regular social groups at the church have shut down; even the PSW who usually comes to bathe her has not been coming. Your mother's schedule is in upheaval and you have become the primary—and only—caregiver.
It can be pretty overwhelming to suddenly find yourself in the full-time position of caring for someone with dementia. While you're happy to help sometimes on some days, being the only support person day after day is wearing you out and you're starting to feel the strain.
It is okay to admit that, just like your mother, you've experienced a massive upheaval in your schedule and routine, with newly added responsibilities.  And though you may be tempted to think "I'm not working at the moment so I should be fully available to care for mom," providing 24/7 dementia support is more than one full-time job.
Providing care to a loved one with dementia is more than just physically taxing. It can be emotionally exhausting as well. There are certainly very meaningful moments with laughter and joy, but when it is your parent or your spouse whom you've known for decades, it will undoubtedly be emotionally exhausting as well.
Just because you are home at the moment and may not be working does not mean that you are equipped to provide 24/7 dementia care. It is okay to acknowledge that sometimes, a professional is required and someone who is not related to your mother may be better able to provide the assistance she needs right now.
Fortunately, caregivers to the elderly are essential and permitted to continue caring for seniors. Here at Warm Embrace, we continue to serve our longstanding clients and we are also equipped to help families who are now finding themselves in need of more care.
As an essential service provider, we're here to help your family through this difficult time. Contact us for more information.
| | |
| --- | --- |
| | Chloe Hamilton at 3:13 PM |
| | |
| --- | --- |
| Unprecedented Burnout | Tuesday, April 6, 2021 |
The COVID-19 pandemic has shaken up our world and we're now seeing people experience caregiver burnout like never before. The majority of people are busier because they're working from home, managing a household, helping their children with school work and caring for their elderly family members or friends. A study conducted by EMD Serono explored the impact of COVID-19 on unpaid caregivers in Canada. They revealed alarming trends impacting caregivers' health and mental well-being.
Canadian caregivers are feeling burnt out!
Family caregivers have taken on more responsibilities. They are physically caring for elderly loved ones, providing emotional support, technology management and teaching, and overall advocating for their loved ones. It shouldn't be a surprise that 71% of family caregivers reported "feeling more burnt out than ever." Most often these responsibilities disproportionately impact women. In the study, 61% of the participants were women and they reported that being a caregiver "negatively impacts their emotional and mental health."
Help a friend and bring awareness to caregiver burnout!
April 6th is National Caregiver day and it's a day to shed light on "the unique challenges and unmet needs" caregivers experience. It's never too late to express your appreciation and gratitude to family caregivers! If you know someone who cares for their elderly parent, reach out to them to be a listening ear, send a thank you card, or drop off a homemade meal. You can also bring awareness by sharing this blog post on Facebook or you can text this link to a friend. You can take the first step in starting an interesting conversation on burnout culture.
Enlist professional help - our wonderful caregivers create balance!
We help many busy families find balance by caring for their elderly loved ones. We supplement family visits by coordinating certified caregivers to match each family's routine and schedule. For instance, if a family member visits their elderly loved one three days a week; we can provide a certified caregiver to visit on the other four days of the week. When family caregivers would like to go on holidays, we can provide additional visits to cover the days when they would usually have visited.
Our Warm Embrace Caregivers provide a range of services from personal care, household support, meal preparation, companionship care, to overnight care.
This year supporting family caregivers is critical because COVID-19 has created additional mental and emotional strain. You don't have to go through this tough season alone, we can help! Contact us today to learn more about our services.
| | |
| --- | --- |
| | Lissette Mairena Wong at 2:49 PM |
| | |
| --- | --- |
| 4 Fun Spring Activities for this Year! | Thursday, April 1, 2021 |
After a long winter indoors the sunshine and longer days are a treat! We all feel bright and cheery when the sun is shining and that's because pleasant weather improves mood. Studies have shown that "being outside in pleasant weather really offers a way to reset your mindset." People who spent 30 minutes outside on a sunny day improved their mental health and mood! It's time to go back outside to enjoy the warm weather safely.
Here are 4 outdoor activities to try this spring!
1. Get to gardening
This is the perfect time to get your garden summer ready! You can clean up the yard and start planting beautiful flowers like daffodils, hyacinths, tulips, or violas. If flowers aren't your thing, you can get an early start on your vegetable garden and plant tomatoes, carrots, onions, and much more. For older adults where mobility is a challenge bring gardening indoors with indoor planters and pots. Try repotting an easy-care plant such as a cactus or succulent. You can enjoy gardening safely inside!
2. Go on a walk
You can cure the winter blues by going on a daily walk in the spring! Walking outside has shown to increase creativity, reduce stress, and improve concentration. When you're walking outside, you're enjoying what mother nature has to offer - the sunshine, the birds singing, the green grass and the budding flowers. There are beautiful parks and trails in the Waterloo region! You can head to Waterloo Park, Victoria Park, or the Walter Bean trail to enjoy the fresh air. Local parks are a great option for older adults because they have paved paths for walking assistive devices.
3. Play an outdoor game
As we get older, we lose the art and joy of play - especially playing outside. In our hectic lives, we should take time to play because it offers relaxation, stimulation, fuels our imagination, improves problem-solving abilities and emotional well-being. Play could be sharing jokes, throwing a ball around, blowing bubbles, or a fun yard game, like ring toss. It's easy to play outside! Whatever game you like to play inside - take it outside! If your elderly loved one likes playing card games, play outside on a comfortable picnic bench.
4. Bird watching
If you're looking for a new hobby, you should consider bird watching. You can learn more about birds and also practice the art of slowing down. When birding, you're task involves waiting patiently and still for the birds to appear. It contrasts our hectic daily lives of being on the go!
As the birds return for spring, you can head to bird-watching areas to be surrounded by nature. A great local birding spot is the Grand River. They have "hot spot" recommendations listed on their website. Bird watching can be also done in the comforts of your backyard or local park. At home, you and your elderly loved one can set up a bird feeder and watch the birds, or you can sit on a bench at the park to watch the birds.
From birding to gardening and everything in-between the goal is to be outside to enjoy the sunshine. This spring commit to 30 mins of outdoor activity on a sunny day! It can be as simple as sitting outside on the front porch or walking a nearby trail. It's time to go back outside to enjoy the sunshine and warm weather!
| | |
| --- | --- |
| | Lissette Mairena Wong at 11:10 AM |
| | |
| --- | --- |
| My Loved One has Fallen! What's Next? | Thursday, March 25, 2021 |
A resident named, Delores, fell three times in two weeks. Her third fall landed her in the hospital where she remained for 10 days.  She was at risk of falling previously, but now, after 10 days of deconditioning in the hospital, her risk is even higher.
Delores has long been on the waitlist for long term care, but now that her needs have escalated, her care is beyond what can be safely managed within a retirement setting.
To escalate her placement on the LTC waitlist, Delores had to be discharged from the hospital under the Home First LHIN strategy.  She went back to her residence after her 10-day hospital stay.
Now that Delores is in the community, she can be reassessed for long term care and be considered a crisis level. Even if someone is on the crisis list though, it doesn't mean that a bed is immediately available.
Delores may still be waiting for weeks—or longer—for a suitable LTC placement to become available.
In the meantime, Delores is in your care, and she's at an extremely high risk of falling. You are now worried that she cannot be left alone since she forgets that she is at risk of falling and she is inclined to get up and try to walk without her walker. Since her previous three falls were all attempts to make it to the washroom, you are very well aware that she may attempt to rush to the washroom and fall yet again.
Warm Embrace can help to meet this need! 
If Delores is on the crisis waitlist for LTC and she needs 24/7 attendant care, the LHIN may provide some PSW support for various shifts. Warm Embrace can provide the rest. We can cover up to 24/7 care to ensure that Delores is never left alone.  We can help to bridge the gap before Delores receives a suitable placement in long term care. This way, Delores is safe and has the one-on-one attendant care that she needs. 
Just think how relieved you will feel, knowing that you can utilize the support of Warm Embrace when someone you know is awaiting crisis LTC placement.
| | |
| --- | --- |
| | Chloe Hamilton at 9:20 AM |
| | |
| --- | --- |
| 4 Ways to Achieve Well-being | Tuesday, March 16, 2021 |
What is "well-being"? 
Well-being is all about having a positive outlook on life, maintaining a purpose despite stress or loss, having a realistic sense of control over one's life, and having a strong sense of self. These conditions are not constant but instead fluctuate constantly. It is possible to achieve a sense of well-being even amidst declining health.
But how is well-being achieved?
Some practical ways to achieve well-being would be eating well, exercising, drinking less alcohol, not smoking, and stimulating your mind. But there are also other ways to achieve well-being!
1. Being Optimistic
Optimism is about taking "the sourest lemon life has to offer and then turning it into something resembling lemonade." Optimism is often associated with happiness or with a positive person but it is much more than that! Practicing optimism has shown to build resiliency, increase goal achievement and increase overall well-being.
​
2. Being Grateful 
Dr. Peter Naus – an advocate for positive views on ageing – says to be sure to "count what you have, and not what you lack," and by doing so you are one step closer to achieving well-being. Gratitude impacts well-being positively because it has shown to reduce anxiety and increase positive emotions. It is a powerful experience to count what you already have rather than focusing on what you don't have!
3. Seeking Adventure
Believe it or not, old-age can be a time for adventure. In the midst of an adventure, you can discover new insights and experiences!  Simply having a vision and a dream can inspire you to experience new adventures – big or small – these memories will hold value, novelty and positive emotions. Dr. Naus encourages us to live well at every stage of life and remember that it is never too late for a change! 
4. Sharing Wisdom
Sharing wisdom creates a sense of purpose and meaning for many retired seniors! Wisdom is developed over time as you gain insight, practice good judgment and most of all live through varying experiences.
There are pervasive negative connotations throughout Canadian society regarding ageing. There is a strong market for "anti-ageing" products and services, but the term alone is problematic. By deeming a product or service "anti-ageing" it is suggestive that there is an inherent problem with ageing.
However, the wisest group in Canadian society is our ageing population! As wisdom is passed down to younger generations, the experience of ageing becomes purposeful and meaningful. Even though abilities may change, health may fluctuate and losses may occur, prioritizing your personal well-being can truly lead to you living your best life.  
Seniors are valued for the wisdom they can share with others. They are living proof that ageing is not synonymous with being sick and helpless. Instead, old age can be a time for deep fulfillment and pleasure, a time for personal well-being! 
| | |
| --- | --- |
| | Lissette Mairena Wong at 12:35 PM |
| | |
| --- | --- |
| Women's day: Choose to Challenge | Monday, March 8, 2021 |
International Women's day is an opportunity to celebrate the accomplishments while also pressing forward to ensure equality for women globally.  Each year is designated with a specific theme; this year's theme is Choose to Challenge.
Choose to Challenge encourages us all—men, women and nonbinary alike—to challenge our assumptions, our stereotypes, our mentality of "because it's always been this way." We are choosing to say "it doesn't HAVE to be this way".
Indeed, it is generations of women who have continually chosen to challenge assumptions and stereotypes who paved the way for greater levels of equality today as compared to fifty, sixty, or seventy years ago.
I want to pay homage to a host of women we have served who actively Choose to Challenge the system and forged the way for many of the opportunities from which I and my cohort have benefitted.
Over the past 14 years, Warm Embrace Elder Care has served countless incredible women who were primarily in their 80's and 90's and some who were even over 100 years old! We have had the distinct honour of learning about their lives, the hardships they faced, the battles they fought, and all the challenges they chose to overcome.
These women were born in the 1920's or early 1930's.  They were born after the First World War had ended and the soldiers returned from war. They were raised through the Depression Era of the 1930's and were coming of age during WWII. Women of that generation were expected to marry and have children…often when they were barely older than children themselves. While that was the expected narrative, many of our clients Chose to Challenge the stereotypes and forge their own paths.
Administrative & Management
Warm Embrace Elder Care has served women who all worked in clerical settings, but would not accept the title or role of Secretary. Instead, one woman became an Accountant and ran her own company, eventually expanding it to include three partners and she remained one of the principal partners until her retirement. Another woman worked as a Claims Specialist for the Workman's Compensation Board of Ontario, and someone else became a Supervisor over a whole team of employees at the local tax office.  In her late retirement, the Supervisor would regale our caregivers with stories of how she and the women in her office would manage to improve conditions for women—sometimes by following the rules and playing within the system, and sometimes from being very creative with bending those rules!
Education
Then there are the women who insisted upon proceeding with higher education, and in many different subject areas. One woman we served was instrumental at the Veterinary College at the University of Guelph and travelled extensively to help with research and the founding of other veterinary colleges internationally. She had a fascinating career that spanned decades and took her to every continent. Upon retirement from the University, she started her own consulting company to keep her busy and actively engaged in the community well into her senior years. Warm Embrace Elder Care was honoured to serve her in her later senior years, and at any mention of a research study, she would sit up straight, lean forward, and look you straight in the eye while asking detailed questions. Her thirst for knowledge never waned; she continually wanted to learn more and remain on the forefront of academic research.
Another client of ours earned her PhD in chemistry as the first woman in her field, and went on to become a Chemistry Professor with numerous accolades to her name. She can recount stories of when she was the only female professor in the sciences and her classes were all male students too. Today we are still encouraging young women to enter the STEM (Science Technology Engineering & Mathematics) programs of study, but it is thanks to the women who have passed before us that the conversation today is about how to have even more young women in STEM; the conversation is no longer simply about whether women should be permitted in STEM subjects at all.
Social Services
One of our clients had a twinkle in her eye that continued to shine until the very end. She had a zest for life and a deep concern for the well-being of others.  Today, she might have been called a Social Justice Warrior. In her time, she was a woman on a mission.  She was so frustrated at the local societal support for women that she took it upon herself to found and then fund what is today known as Anselma House. She was passionate about helping women to escape domestic violence and then supporting them to start a new life. She had so hoped to eradicate domestic violence in her lifetime. Over a decade ago at a ribbon cutting for a new shelter, she was quoted as saying "I resent that we need this building today," and in 2021 we continue to need Anselma House as much as the day it was founded in 1978.  Her passion and tireless advocacy are behind some of the social support systems that are still in operation today.
Business
There's a woman whose accomplishments in the 1960's and 1970's would still be considered gender-barrier-shattering even by today's standards!  She founded her own construction company and went head-to-head with the major developers in the region.  Involved in both residential and commercial development, her construction company was known for quality and unique design.  Owning her own business was certainly an accomplishment; to have done so in a male-dominated field is even more impressive!
Each of these incredible women faced barriers that they had to overcome; they each Chose to Challenge gender expectations, stereotypes and assumptions.  They were often the only woman at the board room table or in the professor's lounge.  They proceeded with excellence and demonstrated that women deserve to be at the table. It is thanks to their fortitude that it is no longer ground breaking to find a woman starting her own company, or to see a female professor in the STEM programs.
To all of these inspirational women who were clients of Warm Embrace Elder Care, I want to say THANK YOU for Choosing to Challenge the assumptions that you did which have led to increased opportunities for women today.  You have passed the torch, and this generation will carry your work forward as we continually Choose to Challenge for today's women and for future generations.
| | |
| --- | --- |
| | Chloe Hamilton at 10:00 AM |
| | |
| --- | --- |
| Springing Forward! | Thursday, March 4, 2021 |
It's almost that time of year again—time to change the clocks!
The springtime change has a hopeful element to it; the days get longer and you have more daylight to enjoy in the evening hours.  It almost feels like you can measure the increased daylight every day!  It signals that spring is truly on its way.
There is one big challenge first though.  That's the loss of one hour!  For most of us, that means the loss of an hour of sleep.
It would seem as though losing one hour of sleep shouldn't be that detrimental. Surely we can handle one less hour of sleep.  And yet, statistics indicate that losing one hour of sleep does impact us, and not for the better.   It's a well-known fact that there is a higher incident rate of automobile collisions on the Monday following the spring time change. Some studies have indicated an increased risk of heart attack too!  
If losing one hour of sleep can cause us to drive poorly and increase our risk of heart attack, what does it do for someone with dementia who may not understand what is happening with the time change?
Adjusting to the time change is essentially like dealing with jet lag. While it is only a one-hour difference, it is enough to throw us out of whack for a few days as we slowly adjust. Our bodies are finely tuned mechanisms that follow a very careful circadian rhythm.  When that rhythm is interrupted, it takes us a while to get back on track.  If that much adjustment is needed for those of us who can cognitively understand the time change, how much more difficult is it for someone with dementia who cannot tell time?
Someone with advanced dementia may not be able to tell time anymore. Some days, it may seem as if they don't have much routine if they are waking at odd hours and sleeping during the day. But even if their routine has shifted from what it was years ago, they still have an internal sense of the passing of time. Suddenly missing an hour throws off that internal sense, and it can feel disorienting and confusing.
Sleep is critical for brain functioning in all people, and especially so for those with dementia.  The brain needs a chance to recover and it is during sleep that memory is encoded. When someone's brain is impacted by a disease that impairs memory, they may require extra sleep to encode even minimal memory.  Sleep is essential, and losing an hour of sleep can have an enormous impact on how someone functions. 
As much as possible, try to adjust bedtime and waking time in advance of the time change to make it a more gradual adjustment rather than a one-hour change overnight.  On the eve of the time change and the subsequent nights, ensure that your loved one still receives their usual allotment of sleep, even if it means going to bed a bit earlier or getting up a bit later.
When caring for someone with moderate or advanced dementia, just knowing what to expect can make a difference.  Recognize that the time change is just like dealing with jet-lag and it will be an adjustment for your loved one. Expect that they may exhibit some unusual behaviour or feel agitated and anxious the week following the time change.
Prepare as much as possible by making the adjustment gradual. And remember, these adjustments will be helpful not only for your loved one but also for you!
| | |
| --- | --- |
| | Chloe Hamilton at 4:30 PM |
Contributors
Latest Posts
Archive
2021

May

April

March

February

January

2020

December

November

October

September

August

July

June

May

April

March

February

January

2019

December

November

October

September

August

July

June

May

April

March

February

January

2018

December

November

September

August

July

June

May

March

February

2017
Tags
Everything
Dementia
Long Term Care
Homecare
Retirement Home
Alzheimer's
Parkinson's
Aging
Elder Abuse
Holiday
Warm Stories
Healthy Living
Health Care
Events
Companionship
Sandwich Generation
Respite Care
Independence
Staying in your own home
Parents Refusing Help
Activities