If a picture is worth a thousand words, then what does the photo selection on our walls say about us?  When you look around your home, what photos do you have prominently displayed?
Photos are one of the ways to personalize your living space, be reminded of your closest friends and family, or commemorate a favourite event.  What if the photos on your wall no longer triggered happy memories? What if you didn't recognize the people or places in the photos on your walls? How would you feel?
If you didn't recognize any of the photos, you might feel like you're out of place, that it can't possibly be your home.  You might feel disconnected, or perhaps even a little lost.  You might wish to go home, to a place that's familiar and recognizable.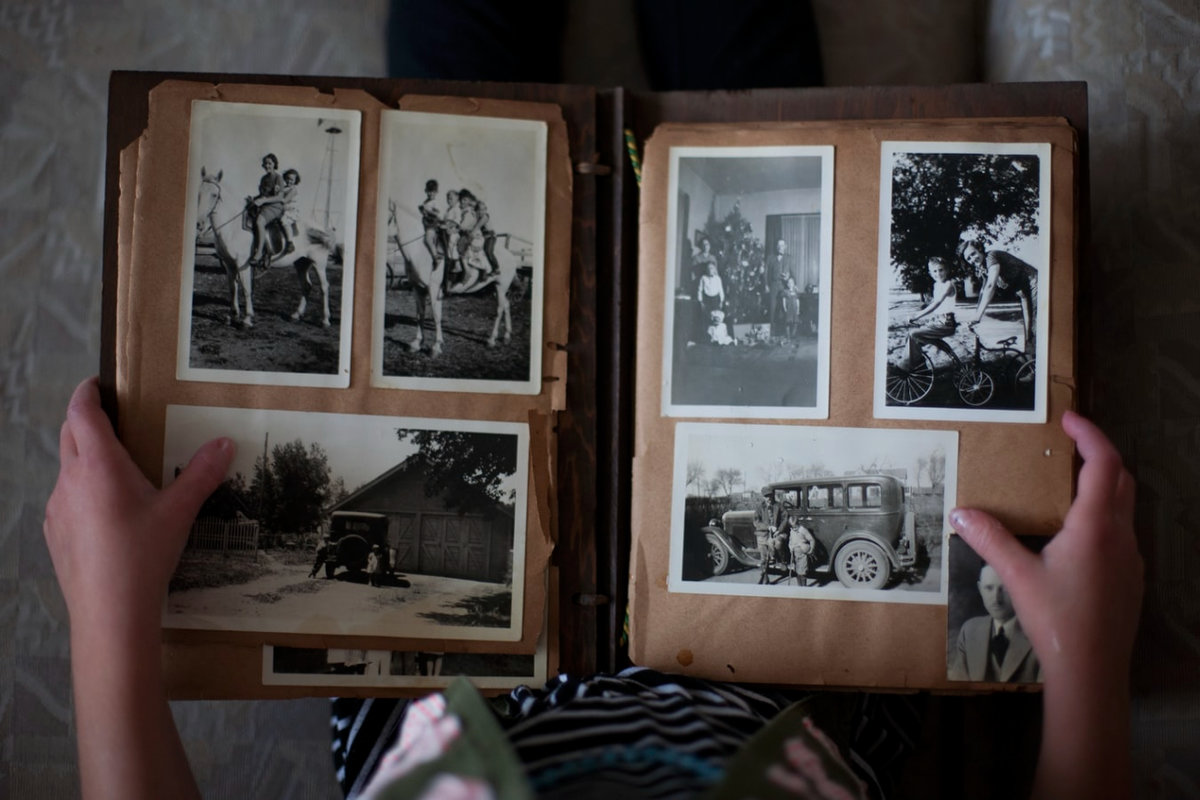 That is exactly how someone with advanced dementia can feel.  For some people with dementia, they will have a tough time recognizing photos of family members or even photos of themselves.  In the early stages of dementia, it can be helpful to have recent photos of grandchildren available so they are more recognizable when they visit, especially because they grow up and change so quickly.  But as someone's dementia advances, keeping up with updated photos can be challenging.
For someone with advanced dementia, it can be quite abstract to look at a photo of a baby or a child and connect to that person as being your great-grandchild.  Having recent photos of the latest great-grandchildren may not provide an anchor-point for identity. It may just be a nice photo of a cute baby, but no greater connection than that. In fact, I've had clients with advanced dementia tell me that the cute baby photo—which is indeed their newest great-grandchild—is just the sample photo that came with the picture frame and since they liked the photo, they never changed it out!  
Photos of unrecognizable family members may be pretty photos, but if someone with advanced dementia does not realize it's a family member, then the photo does not have much significance.  It does not signal "you are home" or "you belong here".  It does not spark memories of happy times, it doesn't connect to a sense of identity.
Instead, it can be helpful to understand what and who your loved one is thinking about most these days.  Oftentimes, people with advanced dementia are thinking and talking about times that they can more clearly remember and understand. Since long-term memory is stronger, people often revert back to childhood or young adulthood memories.  If that is the timeframe that is clearest, then provide photos to match the era that your loved one can remember.
If your loved one is talking about their parents, see if you can unearth an old photograph of their parents from decades ago—a photo of what their parents would have looked like when they were a child or teen.  If your loved one is talking about their siblings, find old photos of the siblings together as children. You may have a recent photo from the latest family reunion, but if your father is remembering his brother as an 8-year-old child, he may not be connecting with the photo of the 87-year-old man who is his brother today.
Many elderly women have strong memories of having children. Their strongest memories are of their children as babies, toddlers or young children.  Finding the old baby photos that might have adorned the walls over 60 years ago can be helpful. The photos will be familiar and will likely spark a smile and perhaps even some fond memories.
Another option, though much tougher to implement, is to adorn the walls with photos, pictures, or wall hangings that were in your loved one's childhood home, or even their first home when they moved out.  Of course, many of those photos and prints may be long gone, but if you can find anything stashed away in the attic, it may be worth bringing them out to see what reaction you get.
For someone with advanced dementia, adjust their environment to match their internal reality. Have photos to match their strongest memories.  Select pieces that bring comfort or joy and spark a memory. 
Whether modifying someone's home or decorating their new living space in a retirement home or long term care centre, provide photos that spark a sense of pride and identity for your loved one.