| | |
| --- | --- |
| Why is it so challenging to communicate with my loved one? | Wednesday, April 1, 2020 |
What is the greatest challenge for a family caregiver of someone with dementia?
Likely, the number one challenge is communication.
Why is communication so difficult?  The person with dementia is still able to speak—in some cases, the person with dementia may talk incessantly.  His or her ability to speak is not affected.  Uttering sounds, pronouncing words, even using complex vocabulary is still quite possible, and yet, communication is an enormous challenge.
When someone has dementia, speech is not hampered, but language is affected. 
What is the difference between speech and language? 
Speech is the physical ability to produce meaningful sounds.  It is the complex interaction of muscles and nerve endings all interacting together to produce sound.
Language is not about the sounds being produced; language is the meaning behind the words.  In any language, there is a set of rules about how to use words: grammar dictates that words must agree with each other, syntax ensures meaningful placement of words into sentences, semantics is a mental dictionary of words that have meaning to us. 
When someone has dementia, their language can be affected. Their dictionary of words may become scrambled and finding the right word is impossible.  When the correct word cannot be found, people with dementia often substitute the next available word…but because the dictionary is so scrambled, the next available word may not be related at all to the word for which they are searching.  Interpreting the conversation can become difficult!
Language and the words associated with it are not the only element of communication that is affected for people with dementia.  Communication relies on extensive non-verbal cues as well, such as posture, body language, facial expression, etc.  Understanding and interpreting all of these signals can be difficult for someone with dementia, and their ability will fluctuate over time.
The person with dementia or Alzheimer's is communicating in the only way that he/she is able to, at that moment.  Throughout the various stages of dementia, there are different strategies that can improve communication between family caregivers and those with dementia.
| | |
| --- | --- |
| | Chloe Hamilton at 4:43 PM |
| | |
| --- | --- |
| Being Factually Correct is Not the Point | Thursday, March 26, 2020 |
When you break down the format of everyday conversation, you might be surprised how much it tends to be an exchange of facts.  We're often using the old-fashioned newspaper reporter method of the W's: who, what, where and when. Sometimes we also include the "why" and "how", but often it's just the first four W's.
Conversation tends to report on who did what with whom, where they went and when.  We depend on each other to convey those "facts" in an accurate way, and we equate that with telling the "truth".  Since we tend to consider "truth" as a value, we place a lot of importance on conveying facts accurately.
The reality is that any of us is only ever conveying our perspective, our experience of the world, our interpretation of events.  You know the old saying…." if there are 10 eyewitnesses, there are 10 different accounts". I might even argue that you'd get 11 or 12 different accounts with 10 eyewitnesses!  We each have our own understanding of events or recollection of past events.
Oftentimes, a conversation that includes sharing past memories becomes an exercise of correcting each other's recollections of the "facts" or telling the "truth".  When different narratives emerge, a lot of effort is spent trying to reconcile those different narratives, assuming only one can be correct; or that details of each need to be merged and one variation decided upon.
The focus on "facts" and telling the "truth" makes conversation very difficult for those with dementia. 
Recalling the first 4 W's is tough: who, what, where and when.  When someone's brain has been impacted by dementia, their ability to recall precise details is impaired.  Short term memory no longer encodes details into long term memory.  When someone attempts to retrieve the details a few hours or days later, the information is no longer there since it was not encoded into long term memory.
Long term memory that was established decades ago may remain as the strongest memory.  Eventually, even long term memories are impacted by the progression of dementia. When those memories are affected, it will be the details and the "facts" of the memory that are first at risk.  Someone will continue to remember the feeling associated with a memory, but they can't necessarily recall who was present, or when it occurred, or where exactly it was. They're more likely to remember the "why" or the "how" of the event because those elements are typically more connected with the feelings of an event.
When trying to recall a memory, and someone with dementia or Alzheimer's has an impression of the "why" or "how" of an event, their brain may fill in the gaps on some of the missing "facts" of the story to help it make sense. Their brain may provide a missing "who" or supply the "when" of the story—and those details do not line up with your recollection of the event. 
In fact, those supplied details may not line up with the version of the story that the person told yesterday. Each time they retell the story, their brain may have to supply a different missing detail.
Instead of focusing on the "facts" of the story, focus on the feelings.
Don't worry about correcting the details that may have different from the last telling of the story. 
Don't contradict the details or get worried about the "accuracy" of the story. 
Do listen to the "why" and the "how" of the story that starts to emerge.
Let your loved one explore their memory and remember that they are trying to put words to an emotional experience. The emotion of the memory may remain strong, but finding the words to express it can be difficult. If the details they supply keep being corrected by someone else, they may stop trying to articulate what they're feeling.
Stop and consider: what is the purpose of this conversation? 
If it is a nice conversation between you and a parent, then enjoy it for all it is worth! Savour the clear moments, find the emotion underneath the words, and use it as an opportunity to connect.  Correcting "facts" will only inhibit the purpose of this conversation—which is to create a connection and convey love and caring.
If it is a conversation with your loved one's family doctor, then the purpose of the conversation is different. Suddenly, the facts of a particular symptom are critical. In this case, having correct "facts" truly is the purpose of the conversation and being focused on precision is important.
When you consider the purpose of a conversation, you can remain focused on what matters most.  If exchanging factually correct information isn't the point of the conversation, then don't worry about correcting facts! 
If the purpose is to create enjoyment for your loved one, you can achieve that by supporting their feelings and their recollections.  Focus on the feelings, not the facts and you'll find conversations far more enjoyable!
| | |
| --- | --- |
| | Chloe Hamilton at 2:36 PM |
| | |
| --- | --- |
| What is Doll Therapy? | Wednesday, March 18, 2020 |
When someone has advanced dementia, their ability to complete tasks may become impaired, but their desire to have an important role and care for others often remains strong. While they may require quite a bit of assistance themselves, they are keen to offer assistance in return.
Caring for others is a deeply rooted desire for many people that persists throughout the journey with dementia. Simply trying to tell someone "you're retired and you don't have to worry about anything!" often produces more agitation. Instead, figure out how to tap into that desire to help for even better results.
One option is to provide doll therapy. 
Doll therapy allows someone with dementia to care for a doll as though it were a baby.  For some people, this can be highly effective and meaningful since it connects with identify—someone's identity as a parent or a caregiver.
In some cases, a regular doll is sufficient. In other cases, a true therapy doll is more effective. A therapy doll is designed to be as life-like as possible. The doll is weighted so it feels similar to holding an actual baby.  Most are designed to look like a peacefully sleeping infant.
The ways that people interact with their own personal therapy doll can vary significantly.  We served two different clients, Mildred and Betty who each resided in long term care and had a therapy doll, but their forms of interaction with their dolls differed.  In each case, we let the client initiate the interaction with the doll and we matched their interaction.
Mildred treated her therapy doll as though it were a real child. She held the baby properly and laid it down to nap peacefully.  In this case, we mimicked Mildred's interactions and also treated the doll as though it were real.  Often, Mildred wanted to put the baby's needs above her own—she would decline to go to the dining room for dinner since the baby was sleeping and she didn't want to disturb a sleeping baby. In this case, we offered to hold the baby during dinner so Mildred could eat.  We went together with Mildred to the dining room and sat by her table, holding the doll where she could keep an eye on her baby during mealtime.
Betty had quite a different interaction with her doll. Betty always wanted to have her doll nearby, but she didn't always hold it the way one would hold a child. Sometimes she'd pick the doll up by its head, or carry the doll around in a plastic grocery bag.  She was comforted by having the doll nearby, but she didn't interact with it as though it were real.  Out of respect for Betty, we handled the doll carefully, but rocking the doll throughout dinner wasn't necessary for Betty's peace of mind.
When interacting with someone who is soothed by doll therapy, always ensure that you act as though the doll is a real baby.  Offer to hold the baby, and hold it correctly as you would a real child.  If someone is upset their therapy doll is not within sight, provide an explanation that would make sense if it were a real baby.
Saying "it doesn't matter where the baby is—it's just a doll!" can be quite upsetting. Instead, saying "oh, your baby is having a nap and the nurses are keeping an eye on her. Best to let the sleeping baby sleep."  Your reassurance with an explanation that fits the scenario will provide more peace of mind.
Therapy dolls can meet someone's need to nurture and care for others. It isn't only women who have a need to nurture. Many elderly men with dementia do very well with a therapy doll as well.  One gentleman we met, Dyck, was rather despondent. He wasn't interested in joining any of the activities in the long term care home he had just moved into. He was even trying to avoid some mealtimes. 
The introduction of a therapy doll completely changed his demeanour. He was proud of his new role and was keen to show off his baby to others. When staff and visitors would say: "Good morning Dyck, how is your baby today?" he would proudly respond "she slept through the night again!"  The tactile comfort of carrying the baby, joined with the sense of purpose and newfound caregiving role helped Dyck with his transition into long term care.
Doll therapy does not have universal appeal. Many people are not at all interested in carrying a doll; others are very well aware it is a doll and not a real baby; others still become so preoccupied with the doll that it can become problematic. Some people become concerned that the baby is sleeping all the time and they're concerned when they cannot wake the doll. The inverse can happen too if the doll is designed to look like it's awake—a concern that the doll never sleeps.  If someone is distressed in any way by the details, then doll therapy may not be ideal for them.
The next time you're in a long term care home and you see someone carrying a baby doll, remember that it could be a therapy doll and you should treat it as though it's a real child.  Ask the person holding the doll about their baby—you will likely see them perk right up and be very proud to tell you more.  While doll therapy certainly isn't for everyone, it can be a great comfort and benefit to those seeing a nurturing role.
| | |
| --- | --- |
| | Chloe Hamilton at 12:41 PM |
| | |
| --- | --- |
| Why Bed rest isn't always a good thing | Tuesday, March 10, 2020 |
Avoid bed rest at all costs!
No one gets excited at the idea of being on bed rest. We can all agree it's not something we would necessarily want to experience. What we may not realize is just how risky bedrest can be, especially for the elderly.
Bed rest most commonly occurs within the hospital, but can definitely happen at home as well.  When an elderly person is admitted to the hospital, they typically remain in bed. While they may not have been "put on bedrest" by doctor's orders, the outcome is that they tend to remain in bed. Our hospital system is set up in such a way that those who are admitted to the hospital largely remain in bed all day long.
The problem is that remaining in bed all day long is one of the worst ways to recover from almost anything!
Bed rest limits someone's physical activity to little more than a few steps to and from the washroom, a few times daily. That is not enough physical activity to maintain muscle mass.
The data proves that with an alarming statistic:
For every day of bed rest, the frail elderly lose 5% of their mobility.
Consider how long an elderly person tends to be in a hospital. Once admitted, most elderly patients are hospitalized for at least a number of days, but upwards of a week or ten days wouldn't be uncommon. After a week of bed rest, 35% of mobility is lost! If someone is unfortunate enough to be in the hospital for two weeks—which is all too common—on average they would lose 70% of their mobility. 
That's a very high risk!
That could mean that prior to hospitalization, someone was living independently and walking without any aides. After two weeks in the hospital, that same person now requires a walker and struggles to get out of bed or out of a chair.  That's a drastic change in their ability level and independence. It will significantly impact the quality of daily life.
With such a high risk of losing mobility on each day of bed rest, you can see why it is critical to keep people up and moving as much as possible (unless expressly prohibited by doctor's orders).  Seniors should be encouraged to sit up and get out of bed and into a chair, stand up and sit down numerous times to keep leg muscles strong and do exercises either seated in a chair or passive exercises in the bed.
Even just sitting up straight in a chair is beneficial since it is typically easier for people to breathe deeply or cough and expel when they're upright versus lying down.  Many elderly patients are at high risk of developing pneumonia while in hospital, and failing to sit up, breathe deeply, cough and expel can increase that risk. Developing pneumonia will lengthen a hospital stay, which increases the likely number of days on bedrest—meaning more days of losing 5% mobility each day!
Unless a medical condition or injury specifically requires immobilized bed rest, remaining active in any possible way is absolutely essential to recovery and long-term maintenance of mobility and muscle mass.
Next time you're visiting a senior in the hospital, have them sit up or get out of bed and into the chair.
You just might be helping to save their mobility and prevent the 5% daily loss!
| | |
| --- | --- |
| | Chloe Hamilton at 12:27 PM |
| | |
| --- | --- |
| Springing Forward! | Tuesday, March 3, 2020 |
It's almost that time of year again—time to change the clocks!
The springtime change has a hopeful element to it; the days get longer and you have more daylight to enjoy in the evening hours.  It almost feels like you can measure the increased daylight every day!  It signals that spring is truly on its way.
There is one big challenge first though.  That's the loss of one hour!  For most of us, that means the loss of an hour of sleep.
It would seem as though losing one hour of sleep shouldn't be that detrimental. Surely we can handle one less hour of sleep.  And yet, statistics indicate that losing one hour of sleep does impact us, and not for the better.   It's a well-known fact that there is a higher incident rate of automobile collisions on the Monday following the spring time change. Some studies have indicated an increased risk of heart attack too!  
If losing one hour of sleep can cause us to drive poorly and increase our risk of heart attack, what does it do for someone with dementia who may not understand what is happening with the time change?
Adjusting to the time change is essentially like dealing with jet lag. While it is only a one hour difference, it is enough to throw us out of whack for a few days as we slowly adjust. Our bodies are finely tuned mechanisms that follow a very careful circadian rhythm.  When that rhythm is interrupted, it takes us a while to get back on track.  If that much adjustment is needed for those of us who can cognitively understand the time change, how much more difficult is it for someone with dementia who cannot tell time?
Someone with advanced dementia may not be able to tell time anymore. Some days, it may seem as if they don't have much routine if they are waking at odd hours and sleeping during the day. But even if their routine has shifted from what it was years ago, they still have an internal sense of the passing of time. Suddenly missing an hour throws off that internal sense, and it can feel disorienting and confusing.
Sleep is critical for brain functioning in all people, and especially so for those with dementia.  The brain needs a chance to recover and it is during sleep that memory is encoded. When someone's brain is impacted by a disease that impairs memory, they may require extra sleep to encode even minimal memory.  Sleep is essential, and losing an hour of sleep can have an enormous impact on how someone functions. 
As much as possible, try to adjust bedtime and waking time in advance of the time change to make it a more gradual adjustment rather than a one-hour change overnight.  On the eve of the time change and the subsequent nights, ensure that your loved one still receives their usual allotment of sleep, even if it means going to bed a bit earlier or getting up a bit later.
When caring for someone with moderate or advanced dementia, just knowing what to expect can make a difference.  Recognize that the time change is just like dealing with jet-lag and it will be an adjustment for your loved one. Expect that they may exhibit some unusual behaviour or feel agitated and anxious the week following the time change.
Prepare as much as possible by making the adjustment gradual. And remember, these adjustments will be helpful not only for your loved one but also for you!
| | |
| --- | --- |
| | Chloe Hamilton at 4:42 PM |
| | |
| --- | --- |
| Speeding Up Spring | Monday, March 2, 2020 |
Are you experiencing a case of cabin fever?
Don't be discouraged and let the cabin fever get to you—instead, speed up spring!
One of the best ways to bring spring to you is to start your gardening early—indoors! Rather than waiting on mother nature to cooperate for a display of spring colours, get things started yourself by forcing bulbs.
Indoor gardening is a very accessible way to garden. There is no need to bend over or kneel on the hard ground. Bulbs require very little maintenance or effort. Indoor gardening is a great way to connect with an elderly loved one's passion and hobby without being overwhelming or too physically demanding. It can also be a great intergenerational activity, drawing children and grandparents—or even great grandparents—together over a common task.
Forcing bulbs indoors mimic the outdoor environment that causes a bulb to grow and bloom. Unlike large, potted house plants, bulbs do not need big pots. A small, shallow dish is sufficient. Many bulbs are easily forced using only water and pebbles, rather than soil, resulting in much easier clean up when gardening indoors. It is also more fun to watch the roots develop and see the bulb change as it grows. New growth development is exciting to see—at any age!
Using your shallow container, fill it half full of pebbles or marbles, then place the bulbs on top of the pebble layer. Gently fill the rest of the container with pebbles or marbles to secure the bulbs in place, but do not completely bury the bulbs. Put enough water in the dish so that the water touches the bottom of the bulb, but do not submerge the bulb in water or it will begin to rot.
The step that is most often overlooked when forcing bulbs is the chilling step. Your freshly "planted" bulbs need to be chilled in a cellar or in the fridge to mimic the winter season. Some bulbs only need a few days of chilling, and others need a much more extended chilling period of several weeks. Be sure to check the specifications on the bulbs that you purchase.
NOTE: Please do NOT store bulbs in an elderly person's fridge. If that person has dementia or mild cognitive impairment, the bulbs (or pebbles) could be mistaken for other produce. Likewise, if your loved one has impaired vision, the bulbs could appear similar to onions. Senses such as taste and smell become dulled for many people as they age; the smell or bitter taste that might alert you to food being harmful may not alert an elderly loved one.
When roots begin to show you will know that your bulbs are ready to begin their growth cycle and it is time to remove them from the chilling stage. With roots now showing, your bulbs are ready to be moved into warmth and sunlight. You need to introduce them to sunlight slowly, just the way that the spring sunlight is soft at first and then gradually gets warmer. Place your bulbs in a cooler area of your home, away from direct sunlight. When your plants begin to grow and the stems take on a healthy green colour, then it is time to move them to a sunny windowsill to watch the beauty unfold!
In theory, any bulb can be forced to grow indoors, but some varieties are easier to force than others. Paperwhite narcissus grows well indoors and does not require a very long chilling period. They grow well in water and pebbles and are quite fragrant. Amaryllis are very easy to force and the blooms are giant and colourful. They grow so quickly that you can see growth daily.
The warmer the environment, the faster the amaryllis will grow. Once it blooms, it is best to move the plant to a cooler, shaded area for the blooms to last longer, as they can remain for up to a month.
Hyacinth and crocus can also be forced and take eight to ten weeks to grow. Although tulips are a favourite spring bloom, they are probably best enjoyed out in the garden as they can be trickier to force and require a long chilling period of sixteen weeks.
Enjoy your head start on spring by forcing your favourite bulbs indoors, and use this easy, timeless, and ageless activity to connect various members of your family. You will have spring beauty unfolding in your own living room—no matter how much snow remains on the ground outside!
| | |
| --- | --- |
| | Chloe Hamilton at 10:58 AM |
| | |
| --- | --- |
| Are you doing everything for your elderly parents? | Friday, February 28, 2020 |
You've been managing your own household, your parents' household and now your in-laws need some help too.  You already feel stretched too thin, and your parents' needs keep increasing. You need homecare support for your parents, but they refuse to even consider it.
Your father says he "doesn't need a babysitter" and your mother declares that she can "do everything just fine myself".  And by that, what she really means is that you are doing everything just fine for them!
Your parents think they're managing just fine because you're filling in all the gaps.  They don't realize just how much you're doing. They just benefit from the fact that everything gets done.
For years, you've been trying to follow your parent's wishes.  You respect their decisions and do your best to help support them in those decisions. They keep saying they don't want or need any help and you've been trying to respect it.
The problem is, they not only need the help, but they are also already receiving help.  The help is coming from you, and it's now more than you can manage on your own.   It is okay to acknowledge that you can no longer provide all the assistance that they need.  You aren't failing to respect their decision, you are making a decision that is necessary for your own health and wellness.
You can explain to your parents what you are able to do, and outline the tasks that are now becoming too much.  You can outline options for how your parents can fill the remaining gaps and empower them to make a decision that best suits their needs. For example, you are willing to do the weekly grocery shopping and visit with your parents after putting all the groceries away, but it is no longer feasible for you to be cooking dinner for them every day.
You can then outline meal options for them.  They could order Meals on Wheels or another meal delivery service. They could move into a retirement home where meals are provided. They can have a caregiver cook meals together with them in their own kitchen, using their own preferred recipes.
You can help outline the pros and cons of each option, and how each option would fit into their lifestyle.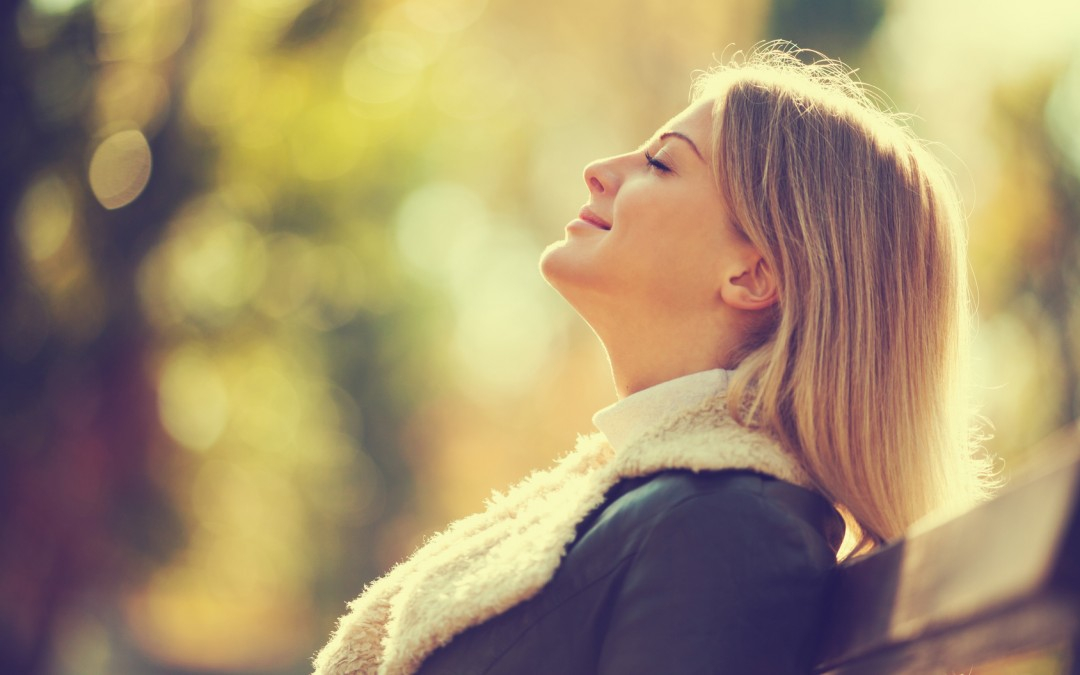 Stepping back and acknowledging what you need for yourself does not take away your parents' ability to make their own decision. It just eliminates one of the options from the list—the option of you cooking the meals daily.
As long as you continue to be the primary option, as long as you continue to cook dinner daily, your parents will not seriously consider any other option on the list.  You need to clearly articulate what you can and cannot do, and then guide your parents through the decision making process about how to solve the remaining gaps.
Homecare can address many of those gaps and provide the individualized attention and assistance they are accustomed to receiving.  Homecare is not always just about the senior client; it is often about alleviating family members who have been doing far more than is sustainable. 
A wonderful caregiver—or team of caregivers—can take care of your parents' to-do list so that it doesn't all fall on your shoulders. 
| | |
| --- | --- |
| | Chloe Hamilton at 4:11 PM |
| | |
| --- | --- |
| The Historical View of Exercise | Thursday, February 27, 2020 |
If I were to ask you "is exercise important" you would almost undoubtedly say "yes".
You've been exposed to the concept of fitness and exercise your whole life. You see celebrities openly brag about their fitness routines; on social media, you see selfies of people at the gym; every few years there's a new fitness craze—from aerobics in the '80s to pilates in the '90s, to yoga and boot camps and HIT (high-intensity training). 
Whether you actually do any of these activities is a separate point, but you are most definitely aware of fitness as a priority.
When talking about "fitness" or "exercise" to someone who is older than 85 years, you may find that the context is totally different.  They did not grow up in an era when fitness was promoted as an activity in and of itself. It didn't need to be. Fitness was just part of everyday lifestyles.
We served a lovely couple who met in Kitchener, when it was still known as Berlin.  They married young, as couples of that generation did, and moved into their first home together on Queen St. S.  Their home was past where St. Mary's hospital is today; it would have been the suburbs on the edge of town at that time.  They each worked at a factory in downtown Kitchener. Every day, they walked kilometres up Queen St., kissed each other goodbye for the day once they reached Charles St. and worked for the day at the factory.
At the end of the day, they met up again on the corner at Queen St and walked home.
Besides being rather romantic (he carried her lunchbox and everything!), it was also a built-in form of exercise. There was no way that a young couple could possibly afford a car; that was out of the question. Rain or shine, all through the frigid winters, it didn't faze them—they walked to work daily. Once they got to work, they were on their feet all day, working factory jobs that were moderately demanding physically.
What a contrast to today's jobs!  Most of today's jobs involve sitting at a desk, staring at a computer screen. You'd be hard-pressed to find youth today determined enough to walk kilometres in the driving rain or freezing cold to get to a factory job.
No wonder we need to make such a concerted effort to focus on exercise today when our lifestyles are so sedentary otherwise.  In past eras where daily routines required so much physical activity, there was no need to expend energy strictly for the sake of expending energy.
You can see why the concept may continue to feel foreign to someone who is 87 or 92 or 99. They were raised in an era where people worked hard because they had to, and you reserved your energy when possible.  No one was expending energy just for the sake of it!  And once you had worked hard, you earned the right to sit down and relax and take a load off.
That mentality sometimes persists, even though their lifestyle has changed.  Most 87-year-olds are not walking kilometres every day to get to a physically demanding job. But if they did that for decades, they may feel that they've earned the right to no longer be active—or do anything once associated with "work". The catch is that our bodies continue to need physical activity regardless of our age.
Don't get frustrated if an elderly loved one seems dismissive about exercise. Remember that they grew up in an era where energy was only expelled for productive purposes. The idea of expending energy just for exercise is a foreign concept that may seem strange. While they may nod and say "yes I know I should do more" they may not be following through because deep down, it just doesn't fit with their decades-ingrained view of energy preservation.
Understanding the context and background can be helpful in recognizing why a loved one is not overly enthusiastic about physical activity. However, that doesn't mean it's not important to get moving!
Be sure to read our other blogs on how to inspire more physical activity.
| | |
| --- | --- |
| | Chloe Hamilton at 12:15 PM |
| | |
| --- | --- |
| Are You Trying to be a Jack-of-All-Trades? | Tuesday, February 18, 2020 |
You know the saying: jack of all trades…master of none?
It's usually one of those funny ironies that everyone recognizes when someone else is trying to do too much and spread themselves too thin….but somehow, we never recognize when we're doing it ourselves! But…you just can't be everything to everyone.
When it comes to what we expect from ourselves, we always think we can do just a little bit more, say "yes" to just one more commitment, or fit yet another meeting into the day. 
When it comes to caring for elderly parents, the same pattern shows up again—figuring we can add yet another commitment.  In many cases, it isn't necessarily an active decision to take on another commitment; it is borne out of necessity. Your parent experiences a health crisis and you step up to help out, but when they don't rebound as quickly as expected, your short-term assistance suddenly doesn't have an end-date.
You now have a new role added to your growing list.  You might have already been an active wife and mother, maybe even a new grandmother. You're general manager of your household overseeing all the household tasks as well as cooking and grocery shopping. You've been a dedicated employee and you're a manager with numerous people reporting to you.  You're the organizer of your book club—the one remaining thing you try to do for yourself, to keep your sanity.
And now, you have the huge new role of being a family caregiver. While you've always been a daughter and you helped out here and there as needed, that's very different than being a primary caregiver.
Being a primary family caregiver can be all-consuming.
Often, the things your parent needs help with are not things that can wait until the next time you happen to visit. Now, there are constant medical appointments in the middle of the workday, and unpredictable personal needs at all hours of the day and night.
The role of the primary family caregiver can start to encroach on all your other roles.  It can be difficult to be the active and involved grandmother you want to be if you can't babysit when you had hoped to.  Your husband is patient and understanding, but when you haven't had dinner together in a week, he can't help but notice. 
At work, your boss tries to be understanding about the amount of time off you've been taking, but it's not the boss you're worried about. It's everyone reporting to you who are noticing your absence as well.  Juggling these roles and the responsibilities that each entail can be quite stressful.
The good news is that you don't have to do it alone.  You can't be everything to everyone.  You can't possibly juggle so many roles and fulfill each of them to the extent that you would like with only 24 hours in a day. Something has to give.
At the end of the day, you need to either get assistance with one or more roles by outsourcing or acknowledge that something is going to slide and you're willing to accept that. Such a decision is deeply personal and there is no single answer that matches every family.  
For some, it means they won't get to be as involved with grandparenting.  For others, their marriage and friendships may end up on the rocky ground when they can't invest any time or energy into those relationships.  Still, others scale back at work, reducing to part-time hours or stepping down from management, despite the significant financial implications. Others recognize that accepting assistance with family caregiving can help to maintain all of the other roles.
Here at Warm Embrace, we don't take care of the grandchildren, or strengthen your marriage, or alleviate your work responsibilities. What we can do is provide all the assistance your parents need so that you are able to maintain all of your other roles.
| | |
| --- | --- |
| | Chloe Hamilton at 10:10 AM |
| | |
| --- | --- |
| Happy Valentines Day | Wednesday, February 5, 2020 |
Love is in the air—but it might not be coming from where you expected!  February is known as being the month for hearts and flowers, chocolate and candles, love and romance.  But does all this fuss create more love, or just more pressure?
Many people feel the pressure to have a "special someone" to be with for Valentine's Day.  Others who have a romantic partner feel the pressure to make February 14th a day to remember.  The true purpose of Valentine's Day was never supposed to be about pressure and expectations; it is supposed to be about love.
Valentine's Day is a celebration of love between any two people—parents and children, grandparents and grandchildren, long-time friends, siblings, cousins, or anyone else.  Who is in your trusted support network the other 364 days of the year? Those people are your valentines! 
Think of Valentine's Day as a day to say "thank you" to the people who mean the most to you.  The way you choose to say "thank you" is up to you—and can be as creative and unique as you are!  Good old-fashioned hand-made valentines are always appreciated, or homemade sweet treats are guaranteed to bring a smile.  A simple phone call or email is a great way to remind someone that you love them. 
So this Valentine's Day, don't be worried about whether or not you have a lover, or whether that lover will forget Valentine's Day this year, and instead focus upon what really matters: the people who love you most. This year you can be the one to say thank you to your loved ones and friends, the people in your support network who are your true valentines.
Have a Happy Valentine's Day surrounded by family, friends, and love!
| | |
| --- | --- |
| | Chloe Hamilton at 8:17 AM |
Contributors
Latest Posts
Archive
2020

April

March

February

January

2019

December

November

October

September

August

July

June

May

April

March

February

January

2018

December

November

October

September

August

July

June

May

April

March

February

2017

December

November

September
Tags
Everything
Dementia
Long Term Care
Homecare
Retirement Home
Alzheimer's
Parkinson's
Aging
Elder Abuse
Holiday
Warm Stories
Healthy Living
Health Care
Events
Companionship
Sandwich Generation
Respite Care
Independence
Staying in your own home
Parents Refusing Help
Activities