| | |
| --- | --- |
| Surviving the Holidays when you're grieving | Wednesday, November 25, 2020 |
For many people, the holidays can be hard enough as it is. But if you have lost a loved one in the past year(s), then this holiday season might be particularly difficult.
This is the year to eliminate the stress of all those commitments.
Below are the top 5 strategies to help you survive this season.
1. AVOID COMMITMENTS
Decline invitations for events that aren't particularly meaningful for you personally. For invitations that you would like to accept, only make conditional acceptances—you will attend IF you are feeling well that day, and don't commit to bringing or contributing anything. 
Schedule personal time for yourself. You will need periods of personal rejuvenation to give you the strength to socialize. Grief is a roller-coaster and unfortunately, you cannot predict when you will feel like socializing, and when you would prefer to be alone. Grant yourself the freedom to make last-minute decisions based on how you are feeling at the moment, rather than feeling locked into any specific commitment.
2. REDUCE DECISION-MAKING
You may feel like you are in a fog; everything is cloudy. Even simple decisions have become laborious. The holiday season is full of decisions to be made. This year, offer yourself the relief of reducing as many of those decisions as possible. Ask a trusted loved one to help you with decisions, or remove yourself from stressful situations that require decision making.
Avoid shopping. Shopping is rife with decisions—from the moment you arrive at the mall and need to find a parking space to the point where you're selecting a check-out lane, you are forced to make decisions that are exhausting. It's okay to take a year off from gift-giving. Selecting gifts (even when shopping online), can seem unbearably overwhelming. Maybe you'd like to give gifts at a different time during the year when you don't feel as stressed. 
Even the small decisions add up. Decisions that seem inconsequential —which wrapping paper to use, where to string lights, red sprinkles or green—can begin to accumulate and feel overwhelming. By eliminating as many of these details as possible, you will be reserving your strength for the more important elements like seeing people who are important to you and allowing yourself to heal as you grieve.
The people who love you most will understand and they will likely be relieved to know that you are sparing yourself the stress of shopping and wrapping. They will feel honoured that you trust them to understand.
3. ACKNOWLEDGE YOUR EMOTIONS
This holiday season needs to be about you and the others most affected by your loss. Remember—it is okay to cry. It is okay to not be as merry or joyful as others around you. Acknowledge to yourself how you are truly feeling at a given moment, and grant yourself the freedom to react to those feelings in whatever way you need. 
Crying is allowed, even at happy moments. You will not ruin the holidays for anyone else by shedding tears. Smiling and laughing are also allowed. You may feel moments of joy or happiness; enjoy those moments and savour them. You don't need to feel guilty for having happy or sad moments.
You might discover that there are certain times of the day or week that are particularly difficult for you. Allow yourself the freedom to take that time as personal grieving time, and let others know that those times are challenging for you. Your feelings will fluctuate, and that is expected. Acknowledging those feelings and allowing yourself to experience the range of emotions will assist you in your journey of healing.
4. ENLIST THE HELP OF OTHERS

Enlist the help of others, both for holiday-specific tasks, and just daily living tasks. Delegate anything you can—grocery shopping, cleaning, running errands, cooking, etc. Others may offer to help, but they don't know what to do specifically.
It may also be helpful to let others know how you are feeling so that they don't inadvertently pressure you. Let others know about your preferences. Family and friends will not know if you prefer to do holidays exactly as you previously did, or if you want everything to be different. Either option is perfectly fine, just let others know what is best for you this year.
5. HONOUR YOUR LOVED ONE
It's important that you acknowledge the loved one who has passed away in a way that is meaningful to you. There are countless ways to do this, and they can be as unique as you and your connection to your loved one. Select something that is meaningful to you.
For instance, incorporate parts of traditions that were meaningful to your loved one—favourite foods or music or decorations. Create new traditions that include elements of your loved one's personality or values. Light special candles, hang a meaningful ornament, play an important song, watch a favourite movie.
If you're ready, you might decide to look through photo albums, create a scrapbook, read/write letters, etc. Create something tangible in honour of your loved one—sew a quilt, paint, write poetry, carve wood, weld metal, blow glass, whatever your medium is you can create an expression of love.
Honouring your loved one may take many different forms and may change from year to year. The important part is that you and your family always know that your loved one was—and still is—a vital member of your family.
Grief is a journey. It is not a race. It cannot be fast-forwarded or skipped. Although you may be comforted in knowing that your loved one is in a better place, that does not take away your pain. Your grief demonstrates the love you had for that person, and the way you grieve will be unique—just like your relationship with that person was unique. Although the journey is difficult with many ups and downs, it is a healing process.
May you find peace and comfort this holiday season as you respect your own personal needs and honour the person you miss so dearly.
| | |
| --- | --- |
| | Chloe Hamilton at 11:41 AM |
| | |
| --- | --- |
| Boredom is the Cause of Behaviours | Wednesday, September 2, 2020 |
Humans are wired to be busy, to be productive, to be doing something.  Even when we are intentionally taking a break, we have to consciously remind ourselves to relax and not default to our busy-mode. 
This drive and desire to be productive is deeply ingrained, and for people who have heeded the productivity call their entire lives, it is a well-worn feedback loop. They feel the need to be productive, so they remain constantly busy, and the fruits of their labour are the visible reward for being constantly busy.
What happens when dementia interrupts that feedback loop?
When someone's dementia has progressed, he has a harder time remembering how to do activities he did his entire life.  George, a gentleman who enjoyed woodworking and fixing things around the house may no longer understand how to use his tools.  He gets started on a task, and partway through forgets what he was doing, leaving a wake of unfinished projects behind him.
His desire to continually work on things around the house does not go away.  His drive for productivity and doing something meaningful and important will far outlast his ability to operate his tools.  George was never one to sit and relax, instead, he was always working away on something, and that desire can carry on even as his dementia progresses.
The fact that George can no longer successfully fix broken household items will not prevent him from trying to do so. In fact, he may be inclined to 'fix' items that he is certain are 'broken' because he's now having trouble operating household appliances.  Frustrated relatives might try to insist "just sit down and relax!" but since that was never in George's nature, it's unlikely he'll be settled for long. George's brain is sending him the signal to be productive. He has a strong sense that he should be doing something, he's just not sure what that something is.
When George cannot easily find a task that meets his need to be productive, he will create one.  Dementia has interfered with his ability to follow through with all the tasks he previously did. If the signals in his brain are scrambled, the output of his activities may also be scrambled.  He is trying his best to 'fix' the 'broken' wastebasket and has dumped its entire contents on the floor.  To an exhausted family member, this is just one more dementia behaviour that doesn't make any sense and has now created a mess to be cleaned up.
What George needs are activities that he can manage.  Dementia has impacted his ability to do the same activities in the same way he did them 20 years ago, but it has not taken away his ability to do all activities. What George needs is someone who can customize familiar activities to match his current ability level. He needs someone else to break down an activity into individual tasks, and do only one small task at a time. George is still capable of doing many things. He needs direction and he needs cueing to successfully manage a sequence of complex activities.
George is bored. And when he is bored, his brain will create an activity to do. Even if the activity doesn't make sense to someone else's brain, even if the activity creates a mess or breaks something, or causes a disturbance, his brain is desperate for activity and stimulation. In the lack of meaningful stimulation, the brain will create its own entertainment.
The underlying cause of many so-called dementia behaviours is boredom.
When someone with dementia is occupied with meaningful activities that create a sense of purpose and productivity, their 'behaviours' are often drastically reduced. Their need to be productive is met and they feel satisfied.
Providing meaningful activities for someone with dementia is one of the most effective ways to reduce undesired behaviours.  It does not require medication changes and has no side effects.  However, it can be incredibly time-consuming and does require an enormous amount of patience.  Time and patience are two things that family caregivers often have in short supply—they've used up both!
Professional caregivers can fill the gap. Professional caregivers can take the abundant time and patience required to keep people like George engaged in meaningful activities. Caregivers help clients with dementia to connect to their passions and interests by making activities accessible.  Caregivers modify activities to match their client's ability level—that might be fluctuating by the day or by the hour—to ensure that activities are never too difficult or too easy and boring.  
When people are enjoying hobbies that they love, and they are not frustrated or bored, their so-called behaviours are drastically reduced.  What passions might we re-inspire in your loved one, to spark their desire for meaningful engagement and productivity? 
| | |
| --- | --- |
| | Chloe Hamilton at 12:12 PM |
| | |
| --- | --- |
| Summer Vacations are Self-Care Days! | Wednesday, June 17, 2020 |
Vacation time! That time that you've been excited and waiting for all year. But when vacation time finally arrives you feel hesitant to leave because you are concerned about your elderly parents or your in-laws. This month on July 24th marks International Self-Care Day (ISD). Self-care is "any activity that we do deliberately to take care of our mental, emotional and physical health." So, going on a summer holiday break counts as self-care!
It hardly counts as a vacation when you have your cell phone and your laptop at the cottage in case of an emergency. Family caregivers may be the most deserving of respite care but they are often the last ones to actually book time off and go on vacation. The mental break away from everyday stress and demand is desperately needed, but there never seems to be a good time to go on vacation.  
Good self-care is key to improved mood, reduced stress and anxiety, and improved relationships with others! What family caregivers really need is peace of mind. They need to feel reassured that their loved ones are in good hands and will be well cared for.
Here at Warm Embrace Elder Care, we've assisted many clients during an adult child's holiday, and the client falls in love with the caregivers so much that the client is disappointed when the holiday is over! To think, families have delayed holidays and felt immense guilt over leaving for vacation, and yet their loved one benefits from the holiday as much as they do.
Vacation time doesn't have to be associated with guilt. Instead, it can be an exciting opportunity for everyone involved—family receive the much-needed mental break of being on vacation, and elderly relatives enjoy a new friendly visitor, someone who hasn't yet heard all the great stories!
If you or someone you know is over-due for a vacation due to concern about leaving elderly relatives, be reassured that there are options! For more information, call us at Warm Embrace Elder Care and we'd be happy to help. Everyone needs a break now and then.
| | |
| --- | --- |
| | Chloe Hamilton at 12:56 PM |
| | |
| --- | --- |
| Grieving the Loss of Your Health | Wednesday, April 29, 2020 |
When a loved one is diagnosed with a chronic illness or a degenerative disease, the diagnosis affects the whole family.  It is easy to overlook the ways in which other family members are also impacted by chronic illness because the focus is upon the person who is unwell. 

In the flurried rush of attempting to care for the person with the new diagnosis, families are often unaware that the emotional response they are experiencing is grief.  People sometimes assume that grief only applies if there has been a death in the family, but people experience grief from many types of losses.

Grief is our human response to a loss.  It is primarily an emotional response, but it can also have other dimensions too (physical, cognitive, social, spiritual, etc.).  When a loved one is diagnosed with a serious illness, family members may grieve.  For many family members, the grief is complicated by the fact that they are still in the throes of family caregiving, and they may be expected to remain "the strong one" for the sake of the family.

Grief is not a linear process that moves predictably through various stages.  While there may be stages to grief, those stages are not sequential; there is no graduation from one step to the next.  Each individual may experience various elements of grief at different times and remain with one stage for a long time, or they may move through various stages rapidly all within one day. There is no correct way to grieve, and there is no such thing as "failing at grief".  It is an individual journey and process for each person.

There can be triggers for grief, and those triggers are as individual as the grief process.  A trigger could be something like hearing a favourite song that you once danced to with your spouse, and grieving that your spouse can no longer dance.  A trigger might also be a daily routine that has suddenly become difficult, and grieving the loss of ability or independence that changes gradually. 
For many families, there is grief over the loss of a role within the family.  It might be the role of primary provider if employment is reduced; it might be the role of fix-it-man around the house and no longer being able to operate tools; it might be the role of coordinating family events and family members feel scattered and disconnected. The change of roles and responsibilities can be a difficult transition and grieving those changes is a normal—even healthy and expected—response.
Grieving is an action.  It requires effort and work.  The goal of grief is not "to get over it".  Unfortunately, many families feel that the message from friends and sometimes even health care professionals is that they should "get over it" or "get back to normal."  When a family member is coping with a chronic illness, returning to "normal" is no longer an option. 
The previous version of normal doesn't exist.  Illness has redefined what normal will be like.  The goal is to adjust to a new normal—adjusting to the illness as a new reality of life, and recognizing that this will alter many aspects of life.  Once families have begun to adjust to their new normal, they can begin to see hope for a newly defined future.

Instead of looking for a reason that the illness is present within the family, seeking meaning can be a lot more helpful.  Seeking meaning is looking for a silver lining—acknowledging that a difficult situation is the reality, but perhaps there can be some wonderful moments that are significant. 
While this may seem like a subtle shift in mentality, it can result in vastly different feelings.  Looking for reasons suggests that someone had to experience the illness in order to learn a certain lesson; looking for meaning is acknowledging that the illness has happened, and finding glimmers of hope will make the journey more meaningful.

How can you best support someone who may be grieving because of an unwell family member? 
The most important thing you can do is to remain connected.  Family caregivers constantly report that their closest friends and even other family members distance themselves because they don't know how to help, or they don't want to impose. 
One gentleman laments that while his wife was palliative, she had so few visitors.  She felt the greatest relief from pain while a visitor was present, and her husband expressed this to friends and family, but few visitors came to the house because they did not want to impose.  Visitors weren't seen as an imposition, but as a welcome relief. 

The greatest thing you can do is to ask how you can best be supportive, and then LISTEN!  Truly listen.

Allow family members to tell you what they need and what they want.  Most of all, they will appreciate a listening ear who acknowledges their challenges and validates their feelings and experiences.  Pre-judging or assuming what someone is thinking/feeling is not helpful. 
A woman remarked that the comment "but you look so well!" (or that her husband, for whom she cares, "looks so well") to not be helpful.  While it is intended as a compliment, it shuts down any conversation about how she is truly feeling.  She would prefer that someone just ask her how she is feeling, and be open to a conversation.
To best support someone else, be a listening ear and don't distance yourself.  Remember that the person with the illness as well as the whole family is adjusting to a new sense of normal. 
Be wary of judgmental statements such as "things happen for a reason", and instead help others to see some of the meaningful moments that have touched you and might also touch them.
| | |
| --- | --- |
| | Chloe Hamilton at 10:24 AM |
| | |
| --- | --- |
| Why Bed rest isn't always a good thing | Tuesday, March 10, 2020 |
Avoid bed rest at all costs!
No one gets excited at the idea of being on bed rest. We can all agree it's not something we would necessarily want to experience. What we may not realize is just how risky bedrest can be, especially for the elderly.
Bed rest most commonly occurs within the hospital, but can definitely happen at home as well.  When an elderly person is admitted to the hospital, they typically remain in bed. While they may not have been "put on bedrest" by doctor's orders, the outcome is that they tend to remain in bed. Our hospital system is set up in such a way that those who are admitted to the hospital largely remain in bed all day long.
The problem is that remaining in bed all day long is one of the worst ways to recover from almost anything!
Bed rest limits someone's physical activity to little more than a few steps to and from the washroom, a few times daily. That is not enough physical activity to maintain muscle mass.
The data proves that with an alarming statistic:
For every day of bed rest, the frail elderly lose 5% of their mobility.
Consider how long an elderly person tends to be in a hospital. Once admitted, most elderly patients are hospitalized for at least a number of days, but upwards of a week or ten days wouldn't be uncommon. After a week of bed rest, 35% of mobility is lost! If someone is unfortunate enough to be in the hospital for two weeks—which is all too common—on average they would lose 70% of their mobility. 
That's a very high risk!
That could mean that prior to hospitalization, someone was living independently and walking without any aides. After two weeks in the hospital, that same person now requires a walker and struggles to get out of bed or out of a chair.  That's a drastic change in their ability level and independence. It will significantly impact the quality of daily life.
With such a high risk of losing mobility on each day of bed rest, you can see why it is critical to keep people up and moving as much as possible (unless expressly prohibited by doctor's orders).  Seniors should be encouraged to sit up and get out of bed and into a chair, stand up and sit down numerous times to keep leg muscles strong and do exercises either seated in a chair or passive exercises in the bed.
Even just sitting up straight in a chair is beneficial since it is typically easier for people to breathe deeply or cough and expel when they're upright versus lying down.  Many elderly patients are at high risk of developing pneumonia while in hospital, and failing to sit up, breathe deeply, cough and expel can increase that risk. Developing pneumonia will lengthen a hospital stay, which increases the likely number of days on bedrest—meaning more days of losing 5% mobility each day!
Unless a medical condition or injury specifically requires immobilized bed rest, remaining active in any possible way is absolutely essential to recovery and long-term maintenance of mobility and muscle mass.
Next time you're visiting a senior in the hospital, have them sit up or get out of bed and into the chair.
You just might be helping to save their mobility and prevent the 5% daily loss!
| | |
| --- | --- |
| | Chloe Hamilton at 12:27 PM |
| | |
| --- | --- |
| Are you doing everything for your elderly parents? | Friday, February 28, 2020 |
You've been managing your own household, your parents' household and now your in-laws need some help too.  You already feel stretched too thin, and your parents' needs keep increasing. You need homecare support for your parents, but they refuse to even consider it.
Your father says he "doesn't need a babysitter" and your mother declares that she can "do everything just fine myself".  And by that, what she really means is that you are doing everything just fine for them!
Your parents think they're managing just fine because you're filling in all the gaps.  They don't realize just how much you're doing. They just benefit from the fact that everything gets done.
For years, you've been trying to follow your parent's wishes.  You respect their decisions and do your best to help support them in those decisions. They keep saying they don't want or need any help and you've been trying to respect it.
The problem is, they not only need the help, but they are also already receiving help.  The help is coming from you, and it's now more than you can manage on your own.   It is okay to acknowledge that you can no longer provide all the assistance that they need.  You aren't failing to respect their decision, you are making a decision that is necessary for your own health and wellness.
You can explain to your parents what you are able to do, and outline the tasks that are now becoming too much.  You can outline options for how your parents can fill the remaining gaps and empower them to make a decision that best suits their needs. For example, you are willing to do the weekly grocery shopping and visit with your parents after putting all the groceries away, but it is no longer feasible for you to be cooking dinner for them every day.
You can then outline meal options for them.  They could order Meals on Wheels or another meal delivery service. They could move into a retirement home where meals are provided. They can have a caregiver cook meals together with them in their own kitchen, using their own preferred recipes.
You can help outline the pros and cons of each option, and how each option would fit into their lifestyle.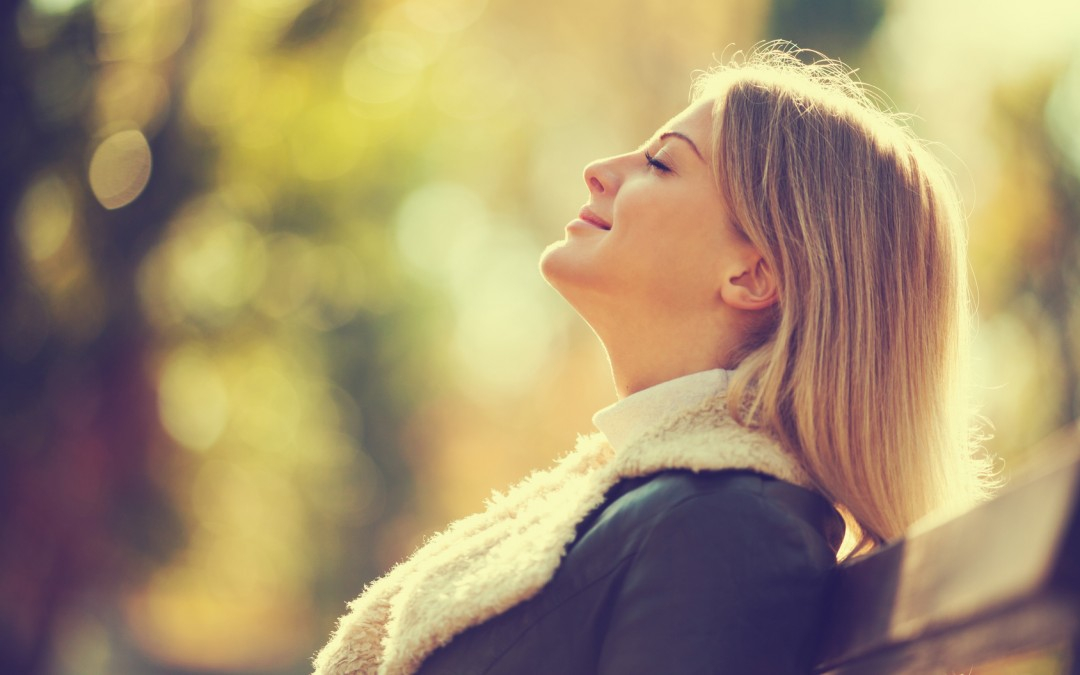 Stepping back and acknowledging what you need for yourself does not take away your parents' ability to make their own decision. It just eliminates one of the options from the list—the option of you cooking the meals daily.
As long as you continue to be the primary option, as long as you continue to cook dinner daily, your parents will not seriously consider any other option on the list.  You need to clearly articulate what you can and cannot do, and then guide your parents through the decision making process about how to solve the remaining gaps.
Homecare can address many of those gaps and provide the individualized attention and assistance they are accustomed to receiving.  Homecare is not always just about the senior client; it is often about alleviating family members who have been doing far more than is sustainable. 
A wonderful caregiver—or team of caregivers—can take care of your parents' to-do list so that it doesn't all fall on your shoulders. 
| | |
| --- | --- |
| | Chloe Hamilton at 4:11 PM |
| | |
| --- | --- |
| Are You Trying to be a Jack-of-All-Trades? | Tuesday, February 18, 2020 |
You know the saying: jack of all trades…master of none?
It's usually one of those funny ironies that everyone recognizes when someone else is trying to do too much and spread themselves too thin….but somehow, we never recognize when we're doing it ourselves! But…you just can't be everything to everyone.
When it comes to what we expect from ourselves, we always think we can do just a little bit more, say "yes" to just one more commitment, or fit yet another meeting into the day. 
When it comes to caring for elderly parents, the same pattern shows up again—figuring we can add yet another commitment.  In many cases, it isn't necessarily an active decision to take on another commitment; it is borne out of necessity. Your parent experiences a health crisis and you step up to help out, but when they don't rebound as quickly as expected, your short-term assistance suddenly doesn't have an end-date.
You now have a new role added to your growing list.  You might have already been an active wife and mother, maybe even a new grandmother. You're general manager of your household overseeing all the household tasks as well as cooking and grocery shopping. You've been a dedicated employee and you're a manager with numerous people reporting to you.  You're the organizer of your book club—the one remaining thing you try to do for yourself, to keep your sanity.
And now, you have the huge new role of being a family caregiver. While you've always been a daughter and you helped out here and there as needed, that's very different than being a primary caregiver.
Being a primary family caregiver can be all-consuming.
Often, the things your parent needs help with are not things that can wait until the next time you happen to visit. Now, there are constant medical appointments in the middle of the workday, and unpredictable personal needs at all hours of the day and night.
The role of the primary family caregiver can start to encroach on all your other roles.  It can be difficult to be the active and involved grandmother you want to be if you can't babysit when you had hoped to.  Your husband is patient and understanding, but when you haven't had dinner together in a week, he can't help but notice. 
At work, your boss tries to be understanding about the amount of time off you've been taking, but it's not the boss you're worried about. It's everyone reporting to you who are noticing your absence as well.  Juggling these roles and the responsibilities that each entail can be quite stressful.
The good news is that you don't have to do it alone.  You can't be everything to everyone.  You can't possibly juggle so many roles and fulfill each of them to the extent that you would like with only 24 hours in a day. Something has to give.
At the end of the day, you need to either get assistance with one or more roles by outsourcing or acknowledge that something is going to slide and you're willing to accept that. Such a decision is deeply personal and there is no single answer that matches every family.  
For some, it means they won't get to be as involved with grandparenting.  For others, their marriage and friendships may end up on the rocky ground when they can't invest any time or energy into those relationships.  Still, others scale back at work, reducing to part-time hours or stepping down from management, despite the significant financial implications. Others recognize that accepting assistance with family caregiving can help to maintain all of the other roles.
Here at Warm Embrace, we don't take care of the grandchildren, or strengthen your marriage, or alleviate your work responsibilities. What we can do is provide all the assistance your parents need so that you are able to maintain all of your other roles.
| | |
| --- | --- |
| | Chloe Hamilton at 10:10 AM |
| | |
| --- | --- |
| No Hallmark Families | Wednesday, January 15, 2020 |
It's easy to assume that every family but yours is a Hallmark family—you know, the families for whom all those rosy greeting cards are written.  You stand in the aisle at the greeting card store, reading card after card, thinking "who is this stuff written for?" You step back and assume that everyone else's family must match the Hallmark ideal. . . otherwise, who buys all those cards?
Then you go home and watch Modern Family or Keeping up with the Kardashians just to feel normal again. At least your family isn't as messed up as THAT! No wonder people binge-watch series about messed up families or reality television series full of exaggerated drama.  Compared to all that, your family is golden!
After more than a decade of helping families who are in the throes of family caregiving or a health crisis, I can tell you this—there is no such thing as a Hallmark family.  There are no Cleavers or Brady Bunches.  Every family has its ups and downs, its complexities and its dramas. Every family has an image they present to the world, and that image is usually different than the comprehensive version that emerges if you could see all the nuances.
In the world of eldercare, we see this all the time. 
A health crisis occurs—a hip fracture, a fall, a hospital admission, a diagnosis of dementia—and cracks start to appear.  A health crisis puts a strain on the entire ecosystem of a family; it can ripple across generations, affecting everyone to varying degrees.
It's like the old saying—"when you get bumped what's on the inside comes out." 
It isn't uncommon for old patterns to emerge, or childhood woes to resurface, or grudges and resentments be dredged out.  It's exactly this type of stuff that makes families complex and entirely unique—and nothing like the fantasy world of The Brady Bunch.
Of course, these emotionally draining issues are utterly exhausting, which further reduces your resiliency to deal with the crisis at hand.  Later you'll look back and think "why couldn't I just keep my mouth shut?" or "that wasn't the right battle to choose….what was I thinking?" 
You weren't thinking, you were just responding emotionally—and so was everyone else in the situation. It's easy to look back and edit what should have been said and done, but at the moment, through the fog of high emotions, lack of sleep, uncertainty, confusion and exhaustion, things are said and done by various members of the family.  Next thing you know, it feels like there's drama!
Through it all, you may be relieved to know, that your family is not that crazy after all!  In fact, you're probably more normal than you think.  If normal means standard, regular, average then your family IS normal by having complex dynamics because every other family also has complex dynamics.  There are no Hallmark families, so stop worrying about trying to attain that status.  Acknowledge the absurdities that make your family what it is, and aim to work with those absurdities—rather than hiding them—to find your way moving forward.
Even families who appear strong and tight-knit, devoted and loyal to each other with abundant love and joy—even those remarkably blessed families have their unique dynamics that are rattled under the pressure of a health crisis.
If you're really lucky, the glowing version that you present to the world may not be too far off the real version. Years go by—maybe even a decade or two—and you'll believe that façade has become the reality.  Beware though, when a crisis emerges, so do the cracks in the façade. 
| | |
| --- | --- |
| | Chloe Hamilton at 10:08 AM |
| | |
| --- | --- |
| What's a Quiet Room? | Thursday, November 21, 2019 |
Are you hosting any holiday gatherings where you have invited elderly relatives who have health conditions? You have probably already thought about accessibility accommodations such as helping them into your home and ensuring they have access to a bathroom. Those elements are very important and should not be overlooked.
Another element that should not be overlooked is how to make the overall
environment more manageable for your elderly loved ones, especially when there are health conditions to consider.
If someone has a chronic illness such as CHF or COPD, they may fatigue very quickly and need an opportunity to rest. 
If someone has edema in their feet or legs (swelling) they may need a chance to sit with their legs elevated. 
A stroke survivor may find the environment overstimulating and may need relief.
Someone with dementia may need some peace and quiet and a break from the noisy environment. 
Hearing aids may blur the sounds into a din so that individual voices are difficult to discern, and someone with hearing loss may need an auditory break.
To help facilitate these needs and more, you can create a Quiet Zone for your holiday gathering.
Part of the beauty of a Quiet Zone is that it can meet the needs of so many different health conditions. It is one solution that actually meets numerous needs simultaneously. It may even be appealing to younger family members too!
A Quiet Zone is a space dedicated to quieter interaction and less stimulation.  Ideally, the Quiet Zone would be a separate room, but if that's not possible, then a nook or area that can be allocated as the Quiet Zone.
The Quiet Zone should be less stimulating than the environment of the main event.  If there are Christmas carols blasting on repeat in the dining room, the Quiet Zone does not have any music. If the Christmas tree in the living room has blinking lights and a miniature train set zooming past, the Quiet Room has steady, ambient lighting that isn't distracting.
While the main event likely includes loud chatter, many people speaking at once, laughing, and loud voices to be heard over the din, the Quiet Zone is where people can have one-on-one conversations that can be more easily heard and understood.  For relatives of any age, the chance to step away from the noise and engage in a more in-depth one-on-one conversation might be a welcome relief. 
Someone who tires easily in a crowded room of people might appreciate the relief of settling into the Quiet Room.  Other guests can then take turns, one at a time, visiting within the Quiet Room.  This way, everyone is supported to be part of the family gathering, but they can participate in a way that matches their individual needs.  Having a space to retreat may allow people to reserve their physical and mental energy to join the group for dinner. 
The Quiet Room makes it possible to have a quick cat-nap if needed.  Giving the brain an extra boost of sleep can make the difference between enjoying the rest of the event, and just feeling overwhelmed and overstimulated. Family members who are stroke survivors or who have dementia will particularly appreciate the opportunity to have a power nap. 
When the brain has been impacted by stroke or dementia, part of the brain may not be working the way it once did. The remaining parts of the brain are functioning on overdrive to compensate for the losses. Those over-active brain areas tire easily and benefit enormously from rest. A Quiet Room creates the space and permission to invite such guests to rest their brains when they need it most.
This holiday season, consider creating a Quiet Room for large family gatherings.  The Quiet Room will be a retreat space to ensure that all your guests find the event manageable and can enjoy it fully.
| | |
| --- | --- |
| | Chloe Hamilton at 12:49 PM |
| | |
| --- | --- |
| 5 Situations When Family Caregiving does NOT Work | Wednesday, July 31, 2019 |
Family caregiving is an honourable endeavour and can be intensely meaningful and fulfilling.  But not all families are the same, and there are some situations where family caregiving for an elderly parent or relative may not be suitable. 
In some situations, attempting to be a family caregiver can actually cause more upset to the overall family than enlisting external help.  If there are tensions or divisions within a family, the added stress of family caregiving can cause a further divide.  It is wise to step back and consider the whole family and the dynamics at play within your own personal family before attempting to take on family caregiving.  
Here is a Top 5 list of situations when family caregiving may cause more strife than benefit.
1. Sibling Rivalry was Never Outgrown
Do you still squabble with your siblings as much as you did when you were children? No one can get your blood boiling as quickly as a sibling who can reignite decades of rivalry in one snide comment! If this is the dynamic you have with your siblings, then family caregiving will be a particular challenge.
Family caregiving can be challenging in and of itself; add sibling rivalry and the emotional toll just jumped to a whole new level. Siblings who exert more effort competing than cooperating will not likely set their personal issues aside and be completely agreeable over care for mom or dad.
When there are long-standing sibling rivalry issues it often ends up feeling as if you can't do anything right.No matter which action you take, it is misinterpreted by your siblings. You provide hands-on care, it is criticized; you step back to allow your siblings the opportunity to participate, and you're labelled as "uninvolved" or "being selfish".With dynamics like this at play, involved family caregiving likely won't heal sibling wounds. Rather, there is a great risk that the sibling divide deepens.
In family caregiving, the recipient of care—your elderly parent or grandparent—needs to be the focus. Sibling rivalry can't continue to be the main issue at hand. Out of fairness to your elderly loved ones, you may want to enlist external support so that long-standing sibling rivalries don't rear again over family care.
2. Your parent is intensely private or modest
Every family has different comfort levels around privacy and personal care. For someone who was intensely private and modest her entire life, she may find it terribly uncomfortable to have family or friends assist with personal care, such as bathing or toileting. An elderly mother may not wish to have her sons bathing her—and her sons are often even more uncomfortable with personal care than is she!
For these families, the kindest option is to have someone else provide personal care—someone who was not previously known to the elderly mother. This way, she can maintain her dignity and privacy in front of her sons, her daughters-in-law, and her friends. Receiving support from a caregiver whose role it is to provide personal care is exceedingly different than forgoing privacy and modesty in front of family and friends.
Some families are surprised to learn that their elderly fathers often have the same high threshold for privacy. People aren't surprised to hear that an elderly mother does not prefer to be bathed by her sons; not everyone is aware that the inverse—a daughter bathing her father—is equally as uncomfortable in some families. It is less about gender and more about personal preference and maintaining dignity.
The role reversal between parents and children is a complex issue that is deeply personal. It is challenging enough when adult children are suddenly managing schedules and household needs; crossing into the realm of personal care can exacerbate the role reversal. For many elders, they feel that they are losing their last shred of dignity and decency if their adult children begin assisting with personal care such as bathing, toileting, or incontinence.
Family caregiving may be best provided in realms other than personal care in an effort to protect the privacy and dignity of elderly loved ones. Families can express their love and devotion and willingness to assist in a myriad of other caregiving capacities while leaving personal care to a professional.
3. Personality Clashes
Let's face it—most families are not like the Brady Bunch. Not everyone gets along, and there are decades of history by the time caregiving for elderly family members arises. The elderly grandfather who suddenly needs assistance does not develop a new personality just because he suddenly requires care. If he was ornery his whole life, it is likely he will be ornery in his senior years too!
If he burned bridges with various family members in the past, it may be unrealistic to expect family members to set aside their grudges and hurt and begin family caregiving for Grandpa. In addition to past hurts that may be resurrected, those same family members are now exposed to a whole new host of potential personal insults.
In this case, the family are not in the best position to be caregivers. They are not as likely to be able to provide exceptional care because they are distracted by personal issues. Grandpa is also less likely to be a gracious recipient of care from family members with whom he is accustomed to being ornery. There is a better chance that Grandpa will actually be kinder and more satisfied receiving care from someone outside the family—someone with whom he does not have a long-established pattern of orneriness.
It may not even be something as notable as decades of family patterning. It may just be that parent and child have two different personalities or styles that clash in a caregiving situation. Perhaps an elderly father prefers to be very detailed, slow and meticulous, doing things in the particular way that he has always done. His adult daughter—who loves him dearly and is trying so hard to help—is fighting her natural tendency toward efficiency. She wants to accomplish tasks quickly since she is already torn between her demanding career and her own family waiting for her at home.
The father and daughter have different styles and different personality types—something that may have been complimentary at other stages in life. But when it comes to caregiving and ensuring that her father has the quality of life that he prefers at whatever pace is comfortable to him, his daughter would be well-advised to step back and allow a professional caregiver to assist her father in the way he needs. This way, when she does visit, the daughter will be able to relax and match her father's pace because she won't feel burdened by an overwhelming to-do list. The differences in their styles and personalities can be eased by a professional caregiver, rather than being exacerbated by family caregiving and creating family tensions where none need to exist.
4. You're just not a caregiver at heart.
Truth be told, you're just not the caregiving type. We can't all be good at everything; being compassionate, gentle and patient just aren't your top strengths. There's a reason you didn't become a nurse or an activities director at a retirement home. You know your strength, and it isn't caregiving.
There's no shame in acknowledging that you're just not the right person for the job. Your strengths can be utilized in other ways to support your elderly loved one. Maybe you're a numbers gal and you can ensure bills are paid and finances are up to date. Maybe you're a handyman and you can take care of the house and property for your loved one. Those are important contributions.
But when it comes to personal care and more intimate needs, you would be wise to enlist the support of someone who is particularly compassionate, gentle and patient for the sake of your elderly loved one. They deserve the best and a trained caregiver can provide what you cannot.
Often people are thrust into a position of family caregiving; it's not something for which they volunteered. It certainly isn't something for which they've trained or been educated. Circumstance just places them in the role of "primary caregiver" and it's a far bigger responsibility than they expected.
Elderly husbands are often the most stark examples. After being married for 60 years, the woman of the house develops Parkinson's. The household had been her domain; work outside the home was her husband's domain. They're now retired and she is unable to do many of the tasks associated with maintaining a household. Her husband is inept with household tasks; in his 78 years, he has never been the primary cook or housekeeper. He's at a complete loss. He doesn't have the aptitude or the skill set to be a great caregiver. If left to muddle through on his own, it will be his wife who bears the brunt of it. His wife deserves professional care that will attend to all her needs and provide her with coping strategies for Parkinson's. The couple deserves to maintain the lifestyle they have always known.
If someone is just not cut out to be a caregiver, it is wise to let them contribute in ways that suit their abilities while enlisting other caregiving support so that the person who needs assistance is not disadvantaged.
5. You don't live locally or you travel frequently
Today's families are more spread out geographically than ever before. Family members may be time zones apart, and visiting regularly just isn't possible. When you do visit, you stay for a week at a time and try to get everything mom needs, but you've noticed that each time you visit, she needs a little more than last time. You feel bad that she's on her own between your visits, and you worry about her more and more all the time.
It's more than just stocking up on groceries and running errands. You want to know that mom has a reliable caregiver to accompany her to appointments since doctor's appointments cannot always wait until you're in town. Even keeping track of appointments has become overwhelming lately; having someone to help keep track of scheduling and appointments would be a welcome relief.
You want the best for your mother. She deserves consistent care that isn't dependent upon your work schedule. You also want the peace of mind that someone is checking in on your mom, even when you are not in town.
If your family fits into any of these 5 categories, then family caregiving may not be advised.  Family caregiving is highly stressful and involved in the best of situations, but if you add any of the above five elements, you may want to enlist some additional care for your ageing loved ones.  The elderly loved one who requires care should remain at the centre of all decision making, rather than being distracted by the challenges that these 5 situations present. 
It's okay to admit that your family is better suited to enlisting caregiver support from outside the family. Doing so maybe just the thing your family needs to keep everyone sane and happy!
| | |
| --- | --- |
| | Chloe Hamilton at 4:13 PM |
Contributors
Latest Posts
Archive
2020

November

October

September

August

July

June

May

April

March

February

January

2019

December

November

October

September

August

July

June

May

April

March

February

January

2018

December

November

September

August

July

June

May

April

March

February

2017
Tags
Everything
Dementia
Long Term Care
Homecare
Retirement Home
Alzheimer's
Parkinson's
Aging
Elder Abuse
Holiday
Warm Stories
Healthy Living
Health Care
Events
Companionship
Sandwich Generation
Respite Care
Independence
Staying in your own home
Parents Refusing Help
Activities