Learning to be zen and mindful is something that takes incredible focus, dedication and practice. There are entire fields of study dedicated to mindfulness and how beneficial it can be to our overall health. Living in the moment can be your goal for this new year!
People with advanced dementia or Alzheimer's disease can teach us a lot about how to be in this moment, completely and fully. 
When you spend time with someone who has dementia, they are present in that moment and they're acutely aware of their environment around them. They are noticing sights and sounds and temperature variations at that particular moment in time. They may not be able to articulate it entirely, but they are very much present in the moment.
The challenge is usually more for us than it is for them.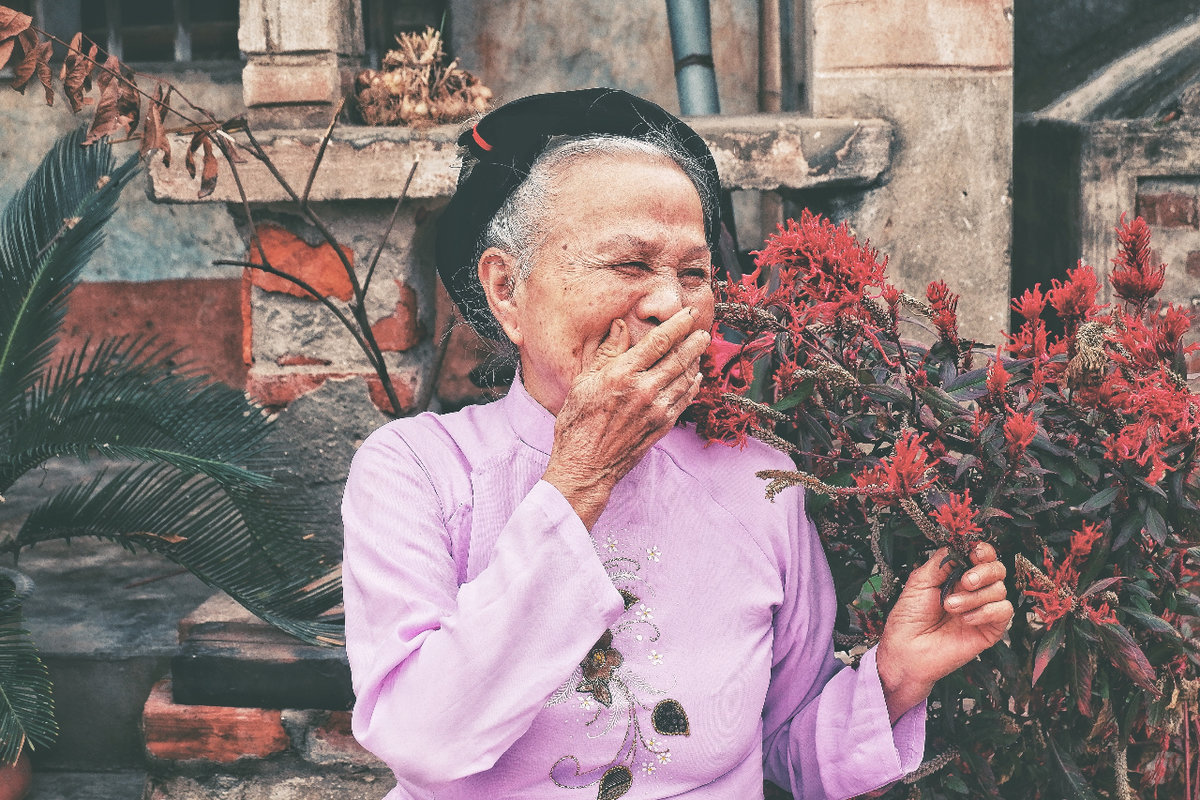 We are the ones who have a hard time slowing down. How many details from our immediate environment do we miss completely because we're totally absorbed thinking about the past or worrying about the future? 
When you spend the afternoon with someone who has dementia, they are truly with you for that afternoon. They are not creating a grocery list in their head. They aren't worrying about what to cook for dinner later. They aren't wondering if they'll have enough time to squeeze in an extra errand after the visit. They are present, with you, at that moment. 
Sometimes, someone with dementia will jump from one topic to the next and you might think that they weren't engaged in the conversation if their brain was heading in such a different direction than yours. Remember that the connections between areas of the brain and the way information is stored, retrieved and processed are very much impacted by dementia. 
Two different topics that to you seem unrelated, might be connected in an abstract way for someone who has dementia.  In their mind, those two topics may be connected and to them, it feels that the conversation is flowing.  They aren't feeling that the conversation is disjointed; they are following the conversation exactly as their brain is permitting at that moment. They are entirely present and engaged; their brain is just taking a different route than your brain.
Sometimes when someone has advanced dementia they may be using the knowledge that they gained early in their life to make sense of their world.  They may ask for their parents; they may call you by their sibling's name. They may reference attending school, or planning for their wedding, or having their first child. Sometimes, people interpret this to mean that someone with dementia is "living in the past."  This isn't true. 
Someone with dementia is living entirely in the moment today—they are as much in the moment as you are. Their brain is just relying on information from decades ago to explain what they are experiencing in this present moment.  They recognize that you are a person who is close to them and very much connected to them, and their brain uses that archived knowledge when it assigns the name of their sibling to you.
They are not living in the past; they are engaging with you at this very moment. They are just relying on data from their long-term memory that is no longer reliable. But be aware that they are very much present in the moment and acutely aware of the information they're absorbing through their five senses.
We can learn a lot from our friends who have dementia. If we can join them, at their pace, to experience the world around them, we can have a very zen moment. We can learn to notice and appreciate small details.