Warm sunny weather brings more summer driving!
Driving is a very personal issue that involves strong emotions. For many seniors, driving is a privilege they've had for decades, and their personal sense of identity and independence is often linked to their ability to drive. When driving seems so second nature, it can be difficult for people to remember that driving is truly a privilege, not a right.
So, when is it time to give up the privilege of driving?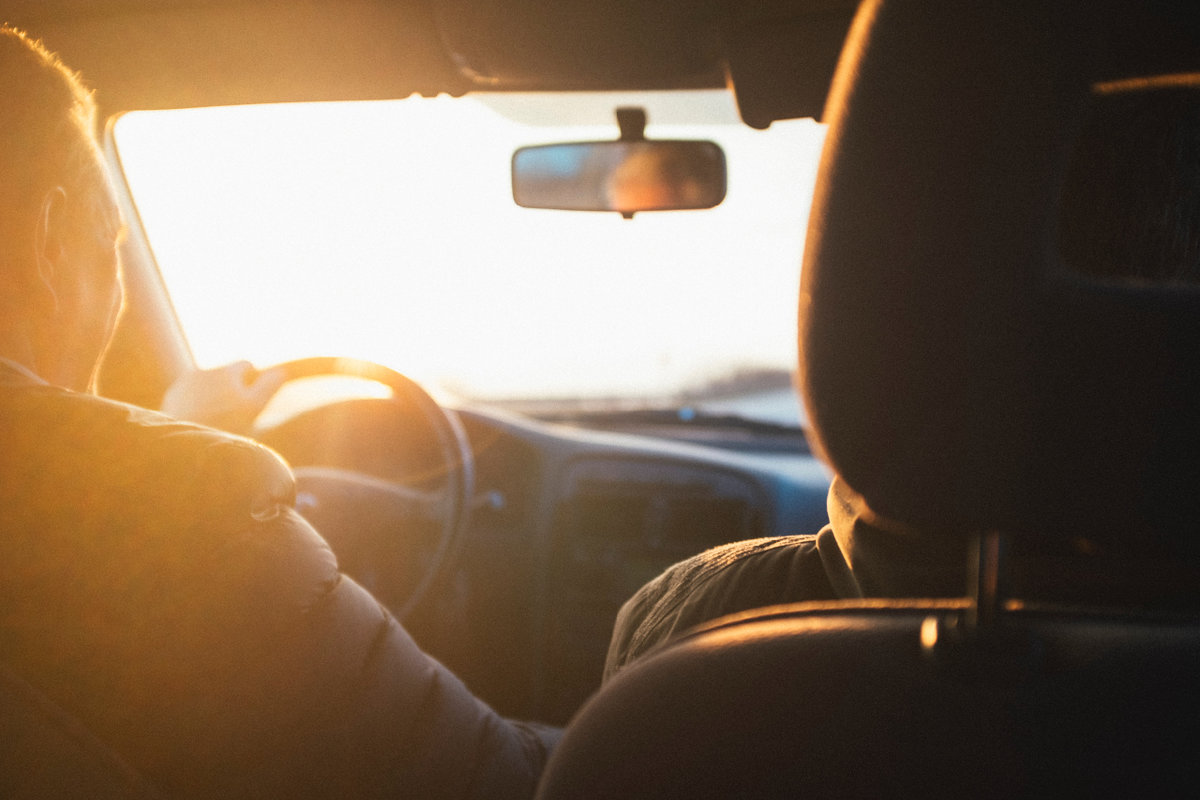 Oftentimes, the person with dementia is the least aware that anything is wrong. They may not notice that their reaction time has changed, or that their judgment is off. The family are often the first ones to be concerned about driving, and rightfully so, as research shows that someone with dementia is eight times more likely to be in an accident than the average population.
Some warning signs to watch for if you have an elderly relative who is driving with dementia:
Damage to the car
Traffic tickets
Difficulty navigating familiar routes
Simple errands taking hours longer than necessary with no explanation
Mixing up the gas and brake pedals
Missing stop signs or traffic lights
Problems with lane changes and merging
Passenger input is required
Family refuse to get into the car
Consider the "grandchild question": do you feel comfortable allowing the grandchildren to ride with their grandparent behind the wheel? If your answer is no, there are likely significant concerns about your loved ones' driving ability.
If you are concerned about your loved one's driving, you need to speak to their doctor. It is ideal to attend a doctor's visit with your loved one; you may also write letters to inform the doctor of the changes your loved one is experiencing.
The family doctor is required to notify the Ministry of Transportation, and it is the MTO who will revoke the licence (not the family doctor). After being notified by the family doctor, the MTO will send a letter directly to your loved one (not to the family doctor). The letter will state whether they may continue to drive, they need an assessment, more medical evidence is required, or the licence is revoked.
What happens when their licence is revoked?
If the licence is revoked, it is HIGHLY advised that your loved one's car be removed from the property. Someone with dementia may forget that they are not allowed to drive. Disabling the vehicle is an option, though it is remarkable how handy and mechanically-minded many seniors from that generation can be, so the simple options of unplugging the spark plugs or draining the battery may be insufficient. The most ideal solution is to have the vehicle removed from the property altogether to ensure that your loved one is safe, and to ensure that others are safe as well.
It is important to understand how devastating the loss of a licence can be for many seniors. It can result in loss of independence, reduced social interaction, loneliness, lowered self-esteem, depression, and increased stress on family and friends. For all of these reasons, family doctors do not just send letters to the MTO easily; they must have concrete evidence of imminent safety concerns. To minimize the negative impact of losing a licence, family and friends can assist by providing alternate means of transportation and socialization.
There are volunteer driving services that can be accessed through your local community centres or the Alzheimer's Society. Taxi companies are often able to offer discounts to "frequent riders". However, if your loved one is uncomfortable with public transportation, we offer driving services to help isolated seniors with grocery shopping, doctor appointments, personal appointments, and etc.  
If you are interested in learning more about our errands and transportation service contact us today!