The best part about May is that we get to acknowledge the wonderful women in our lives; our mothers and other significant women who we otherwise might take for granted.

I have the great privilege to celebrate two special women this Mother's Day — my mother and my sister.  Being part of a family business truly is special; I am a very blessed woman to be able to work with both my mother and my sister.  They are incredible women, and they inspire me daily!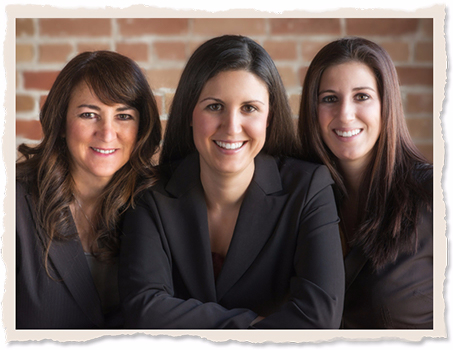 Quite often, when people first realize that I work with my mother, their response is: "you work with your mother? What is that like?!" I tell them that it's amazing! I get the blessing of being able to see my mother every day and work closely with her. We are each unique, and we certainly have different strengths and weaknesses, but the important thing is that we have the same values and moral ethics, and our common values come first when making any business decision.
Mothers are incredible and deserve to be celebrated all year round, but especially in May, at Mother's Day. We want to acknowledge all the special women out there who are mothers.
Here at Warm Embrace Elder Care, we know just how important family is, and we know the special role that mothers play.  We want to acknowledge the dedication and sacrifice, the love and commitment of all mothers.   A mother's love extends across decades and across generations, trickling down to impact the newest members of the family.  We see this love in action when we are assisting many mothers and daughters, as well as grandmothers, great-grandmothers and even a few great-great grandmas! 
We also want to acknowledge the special women who have adopted a mothering role by mentoring or teaching or volunteering in our community.  Having strong female leadership is so important for the next generation of young women.  Family can include more than just relatives; chosen family members are important too and deserve recognition. 
 I want to say a special thank you to the two women who have touched my life the most—my wonderful mother and my incredible sister.  They are my personal inspiration, and I love them both dearly.
Happy Mother's Day to all of the special mothers, grandmothers, and great grandmothers out there!