| | |
| --- | --- |
| Are you doing everything for your elderly parents? | Friday, February 28, 2020 |
You've been managing your own household, your parents' household and now your in-laws need some help too.  You already feel stretched too thin, and your parents' needs keep increasing. You need homecare support for your parents, but they refuse to even consider it.
Your father says he "doesn't need a babysitter" and your mother declares that she can "do everything just fine myself".  And by that, what she really means is that you are doing everything just fine for them!
Your parents think they're managing just fine because you're filling in all the gaps.  They don't realize just how much you're doing. They just benefit from the fact that everything gets done.
For years, you've been trying to follow your parent's wishes.  You respect their decisions and do your best to help support them in those decisions. They keep saying they don't want or need any help and you've been trying to respect it.
The problem is, they not only need the help, but they are also already receiving help.  The help is coming from you, and it's now more than you can manage on your own.   It is okay to acknowledge that you can no longer provide all the assistance that they need.  You aren't failing to respect their decision, you are making a decision that is necessary for your own health and wellness.
You can explain to your parents what you are able to do, and outline the tasks that are now becoming too much.  You can outline options for how your parents can fill the remaining gaps and empower them to make a decision that best suits their needs. For example, you are willing to do the weekly grocery shopping and visit with your parents after putting all the groceries away, but it is no longer feasible for you to be cooking dinner for them every day.
You can then outline meal options for them.  They could order Meals on Wheels or another meal delivery service. They could move into a retirement home where meals are provided. They can have a caregiver cook meals together with them in their own kitchen, using their own preferred recipes.
You can help outline the pros and cons of each option, and how each option would fit into their lifestyle.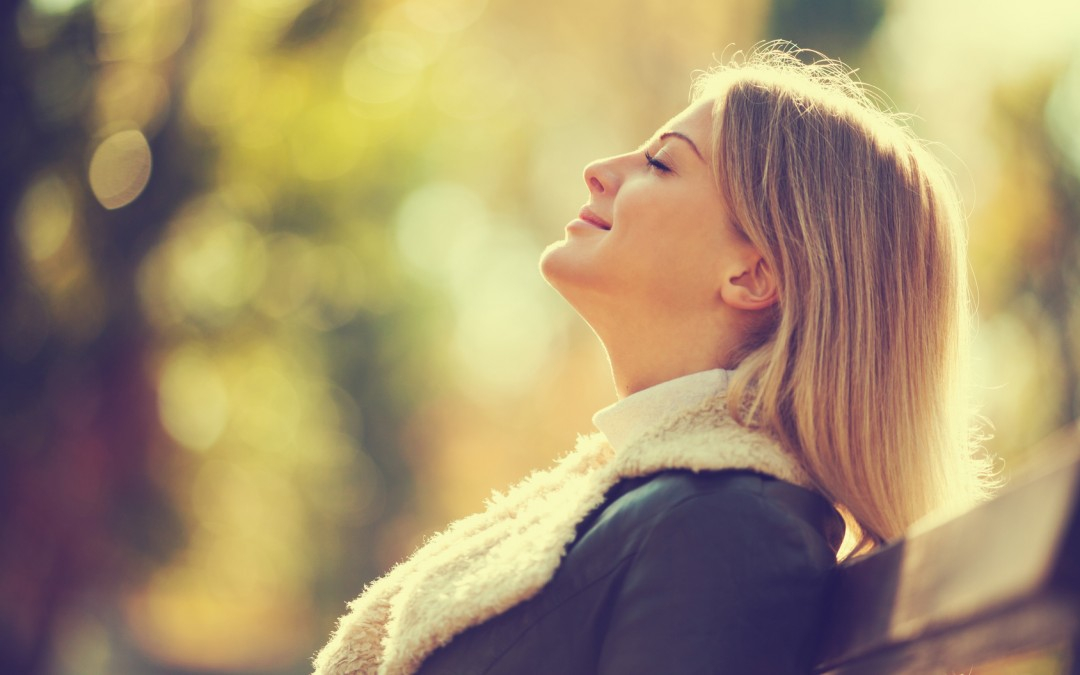 Stepping back and acknowledging what you need for yourself does not take away your parents' ability to make their own decision. It just eliminates one of the options from the list—the option of you cooking the meals daily.
As long as you continue to be the primary option, as long as you continue to cook dinner daily, your parents will not seriously consider any other option on the list.  You need to clearly articulate what you can and cannot do, and then guide your parents through the decision making process about how to solve the remaining gaps.
Homecare can address many of those gaps and provide the individualized attention and assistance they are accustomed to receiving.  Homecare is not always just about the senior client; it is often about alleviating family members who have been doing far more than is sustainable. 
A wonderful caregiver—or team of caregivers—can take care of your parents' to-do list so that it doesn't all fall on your shoulders. 
| | |
| --- | --- |
| | Chloe Hamilton at 4:11 PM |
| | |
| --- | --- |
| A Love Story: Violet and Lawrence | Tuesday, January 21, 2020 |
Violet and Lawrence have been married for 68 years. After a lifetime of hard work, travelling through early retirement and most recently relaxing in retirement living together, they are now separated.  Lawrence's dementia progressed and he began wandering at night. He could no longer be safely cared for in retirement, and he moved to long term care.
Violet had been very physically healthy and she had been caring for Lawrence for years within the retirement home where, together with staff, she could handle his needs. But once he began exit seeking and leaving in the night, even Violet had to admit she couldn't manage his needs safely. 
It ripped her heart out to have him move to another location across town.
Now, Violet attempts to visit most days.  She wasn't a confident driver, to begin with, but she is attempting to drive across town every day and stay with Lawrence throughout the afternoon and dinner.
She fears that he won't eat unless she is at his side, so she remains for both lunch and dinner. She worries about how she will visit every day when the winter weather begins. She never drove in the winter and at 89, she isn't keen to start winter driving.
You can see the toll it is taking on Violet. She appears to be withering before your eyes. She has lost weight and she looks exhausted. She suddenly strikes you as rather frail. She is probably stretching herself too thin, but she wants someone to be with Lawrence through lunch and dinner.
Violet needs Warm Embrace to provide a caregiver for Lawrence.  A Warm Embrace caregiver could visit Lawrence through lunch and dinner and keep him engaged in activities throughout the afternoon.  Of course, we can't replace Violet's visits, but we can supplement her visits.
We can provide a regular schedule so that Violet does not feel obliged to visit every day. She can take some much-needed time to relax and rejuvenate herself.
Warm Embrace caregivers can visit Lawrence on set days of the week, and on those days, Violet can remain at the retirement residence, eating her meals in the dining room with her friends.
She can rejoin the social activities and events that she participated in for all those years and not become disconnected from her peer group. But she can do so with the reassurance that Lawrence is not alone. He is with a dedicated caregiver who will ensure that he has the best afternoon possible.
By recommending additional support for Lawrence, you may actually be saving Violet's health. She needs the support—possibly more than Lawrence does—and your recommendation to alleviate her stress could make the difference for Violet.
We'd be happy to improve the quality of life for each of them by providing a dedicated caregiver when they need it most. Reach out to us today!
| | |
| --- | --- |
| | Chloe Hamilton at 10:09 AM |
| | |
| --- | --- |
| The Art of Disguising Exercise for Seniors | Tuesday, December 17, 2019 |
At what age is exercise no longer important?
That's a trick question—there is no age when exercise isn't important.  Just because someone is elderly doesn't mean they're exempt from exercise!
It does mean the exercise needs to be modified to match ability level and possible injuries or conditions such as arthritis.  What qualifies as exercise also shifts as someone ages.  When someone is young, it may take a jog or run to get their heart rate up, whereas an elderly senior may increase their heartrate just by walking. The important thing is to increase the heart rate and to get the blood and oxygen flowing.
Sadly, many seniors lead highly sedentary lives.  All too often, the lazy boy recliner becomes the centre of seniors' worlds. They settle into the recliner first thing in the morning and watch television for a significant part of the day. They nap in the chair…they may even sleep in the chair all night as a surprising number of seniors tend to do.
The most activity they get is a few steps to the washroom and back.  Even then, I've met many seniors who intentionally limit their fluid intake to reduce the number of washroom trips required!  Going to the washroom may be the only activity they're getting, and even then they're limiting that.
A senior who has become accustomed to such a sedentary lifestyle will need to reintroduce activity gradually. Compared to their currently sedentary day, it does not take much effort to suddenly double activity levels! Simply getting up and out of their chair becomes a form of activity that cannot be taken for granted.
If you're visiting someone who tends to be overly sedentary, encourage as much movement and activity as possible.
As a precaution, you might avoid suggesting "exercise".  Calling it "exercise" may be a barrier to some elderly people. If they don't have the same context as you do for prioritizing fitness and exercise, they may not be inclined to want to "exercise".
Instead, integrate basic activity into your visit.  Suggest sitting at the kitchen table together for a bit. Ask them to show you around. Step outside into the backyard.  While it may not qualify as exercise for you, it is most definitely an increase in activity for them. Be mindful to not push too hard too quickly, but continually suggest more and more activity—and increasing lengths of time out of the lazy boy chair.
When you're in the kitchen together, ask them to reach items out of the cupboard. Bending, stretching, reaching are all basic movements that are necessary to maintaining a range of motion.  Ask for help folding laundry and putting it away.  The "excuses" you use to call your loved one into another room, or get them up and out of their chair are only limited by your imagination.
Before you know it, you might start getting a little devious in the creative ways you encourage more activity during your visit. The better you can disguise the increased activity as anything other than exercise, the more successful you'll be!
| | |
| --- | --- |
| | Chloe Hamilton at 12:51 PM |
| | |
| --- | --- |
| The Gift of Purpose | Wednesday, November 27, 2019 |
The holiday season has busy and joyful energy to it.  It often feels like there's a buzz in the air where everyone is rushing somewhere or hurrying to do something.
Many people with dementia are sensitive to the energy and emotional state of those around them. They will often pick up on this energy of hurrying and they may want to help. They'll want to join in the activity and be part of the buzz of energy.
Human nature desires a sense of purpose.
We want to feel productive and we want to provide meaningful contributions.  This sense of wanting to contribute and be helpful and productive is not impacted by many forms of dementia, so people very much want to be involved and be helpful. When someone with dementia can sense that everyone else around them is hurrying to complete tasks, they will want to join in and assist too.
If someone's functioning level has been impacted, it may be difficult for them to contribute in the ways they did previously.  In the past, your father may have gone to select a Christmas tree and cut it down himself, then tie it to the roof rack, drive home, and set the tree up. That may no longer be possible for him to do entirely on his own. Perhaps he doesn't drive anymore; perhaps his physical strength or sense of direction is impaired.
Even though he cannot complete the task in full, is there a way that he can still be involved in the process?  Can he be part of the trip to select the tree? Can he manage some of the cutting? Or hold the tree steady while a grandson saws away?  Continuing to involve him in the process will be important to his sense of self-esteem and his need to feel productive.
Many forms of dementia interfere with the brain's ability to sequence an activity. 
Many tasks are actually a series of separate, smaller tasks that must be done in a particular order.  Baking, for example, involves many separate tasks that are all sequenced in the right order. Perhaps your mother-in-law baked countless cookies and squares during the holiday season. Now, she makes toast and tea, but not much more. Expecting that she can bake a dozen varieties of cookies is not reasonable, but involving her in a few favourite recipes will help her to shine.
When approaching a complex task like baking, break down each step into a separate task. If there are any tasks that can be a stand-alone job, get your mother-in-law to be in charge of that step. Maybe the walnuts need to be crushed for one recipe. You can get your mother-in-law set up crushing walnuts. It may be faster to do it yourself or tempting to use the electric food processor, but the purpose isn't to be fast and efficient.
The purpose is to involve your mother-in-law in the traditions that she founded.  It's pretty likely that she didn't have an electric food processor when she first started baking that recipe.  Breaking the walnuts by hand is likely a familiar task from years gone by and something which she can feel successful contributing.
All too often, someone with dementia will say "what can I do?" or perhaps "I don't know what to do…" and well-meaning family members will respond "you don't have to do anything! You just relax and sit over here."  In some cases, if someone is overstimulated and needs a break, that might be the kindest option. But in most instances, the person with dementia is genuinely reaching out and wanting to feel productive by contributing something meaningful to all that is going on around them.  By finding a task that matches their ability level, you are helping to meet that fundamental human need for productivity.
Remember that the task might not be about doing. It might be more about being—being close to you, being part of the action, being a contributing family member.  If many tasks are just too difficult or overwhelming, perhaps they can be involved in a being type of way.
Maybe the dog is overly excited by all of the activity and you can ask your father to hold the dog on his lap and pet the dog to keep him calm.  He is being a comfort to the dog…or perhaps the dog is a comfort to him, but either way, they are both content.
Perhaps you're wrapping presents and the roll of tape keeps disappearing under all the wrapping paper and boxes. Your mother-in-law might like to be the keeper of the tape as you're wrapping. She's right there with you and she's involved in her own way. You may even get to chuckle about how you lose the tape and she's keeping you on track.
It may take more effort on your part, and it will definitely take more time and some creativity to find tasks that match ability levels and provide meaningful contributions, but the rewards will almost certainly be worth it!
| | |
| --- | --- |
| | Chloe Hamilton at 1:36 PM |
| | |
| --- | --- |
| What's a Quiet Room? | Thursday, November 21, 2019 |
Are you hosting any holiday gatherings where you have invited elderly relatives who have health conditions? You have probably already thought about accessibility accommodations such as helping them into your home and ensuring they have access to a bathroom. Those elements are very important and should not be overlooked.
Another element that should not be overlooked is how to make the overall
environment more manageable for your elderly loved ones, especially when there are health conditions to consider.
If someone has a chronic illness such as CHF or COPD, they may fatigue very quickly and need an opportunity to rest. 
If someone has edema in their feet or legs (swelling) they may need a chance to sit with their legs elevated. 
A stroke survivor may find the environment overstimulating and may need relief.
Someone with dementia may need some peace and quiet and a break from the noisy environment. 
Hearing aids may blur the sounds into a din so that individual voices are difficult to discern, and someone with hearing loss may need an auditory break.
To help facilitate these needs and more, you can create a Quiet Zone for your holiday gathering.
Part of the beauty of a Quiet Zone is that it can meet the needs of so many different health conditions. It is one solution that actually meets numerous needs simultaneously. It may even be appealing to younger family members too!
A Quiet Zone is a space dedicated to quieter interaction and less stimulation.  Ideally, the Quiet Zone would be a separate room, but if that's not possible, then a nook or area that can be allocated as the Quiet Zone.
The Quiet Zone should be less stimulating than the environment of the main event.  If there are Christmas carols blasting on repeat in the dining room, the Quiet Zone does not have any music. If the Christmas tree in the living room has blinking lights and a miniature train set zooming past, the Quiet Room has steady, ambient lighting that isn't distracting.
While the main event likely includes loud chatter, many people speaking at once, laughing, and loud voices to be heard over the din, the Quiet Zone is where people can have one-on-one conversations that can be more easily heard and understood.  For relatives of any age, the chance to step away from the noise and engage in a more in-depth one-on-one conversation might be a welcome relief. 
Someone who tires easily in a crowded room of people might appreciate the relief of settling into the Quiet Room.  Other guests can then take turns, one at a time, visiting within the Quiet Room.  This way, everyone is supported to be part of the family gathering, but they can participate in a way that matches their individual needs.  Having a space to retreat may allow people to reserve their physical and mental energy to join the group for dinner. 
The Quiet Room makes it possible to have a quick cat-nap if needed.  Giving the brain an extra boost of sleep can make the difference between enjoying the rest of the event, and just feeling overwhelmed and overstimulated. Family members who are stroke survivors or who have dementia will particularly appreciate the opportunity to have a power nap. 
When the brain has been impacted by stroke or dementia, part of the brain may not be working the way it once did. The remaining parts of the brain are functioning on overdrive to compensate for the losses. Those over-active brain areas tire easily and benefit enormously from rest. A Quiet Room creates the space and permission to invite such guests to rest their brains when they need it most.
This holiday season, consider creating a Quiet Room for large family gatherings.  The Quiet Room will be a retreat space to ensure that all your guests find the event manageable and can enjoy it fully.
| | |
| --- | --- |
| | Chloe Hamilton at 12:49 PM |
| | |
| --- | --- |
| November is Fall Prevention Month! | Tuesday, November 5, 2019 |
In 2014, a number of organizations across Canada came together to promote a campaign called Fall Prevention Month. During the month of November, this campaign encourages organizations and individuals to come together to coordinate fall prevention efforts for a larger impact. The goal is to collectively raise awareness about fall prevention strategies and to help everyone see their role in keeping older adults safe, active, independent and healthy.
What are the impacts of falls?
Unintentional falls are the leading cause of injury for Ontarians aged 65 and over.
Recovering from a fall can be very difficult and with an increasing number of falls, it is important we take measures to prevent them.
How can we prevent falls?
The good news is that falls are preventable injuries! There are five key factors that caregivers and seniors should consider in order to prevent falls.
1) Eyesight – vision is an important part of balance and good vision helps to prevent falls. Everyone who is over the age of 65 should have their vision checked every year.
2) Your home – if you have clutter on your floors or stairs, it increases the chance of tripping and/or slipping. Make sure cords, scattered rugs, pet toys, books, etc. are in their proper place. Also, if your home is dark it increases the chance of falling, especially on stairs. Make sure to create a space that is well-lit!
3) Exercise – the most important thing you can do to prevent falls is to stay and remain strong! Walking, fishing, gardening, tai chi. Light yoga – whatever you enjoy! – do it to increase activity levels.
4) Medication – some medications cause dizziness on their own, or when mixed with others. It's important to properly manage your health! Always take medication as directed and ask your pharmacist to review them if you are taking more than 2 medications.
5) Eating a healthy diet – Vitamin D and calcium help to keep strong bones. A diet to include more greens, lean protein, and less sugar will help you in remaining strong. You may want to talk to your doctor about supplements or other alternatives.
Most of all, don't do it alone! It takes a community to prevent a fall and we all have a role to play. Here at Warm Embrace, we have a wonderful team of caregivers who can help you and your loved one to remain safe at home.
| | |
| --- | --- |
| | Lissette Mairena Wong at 4:43 PM |
| | |
| --- | --- |
| How does Daylight Savings impact those with Dementia? | Monday, October 7, 2019 |
It's almost that time of year again—time to change the clocks!
Did you think the same thing I did: "Thank goodness I get an extra hour of sleep"?   The autumn time change feels easier on the system since we gain extra sleep…but then the darker evenings are a tougher adjustment.  The darkness creeping in earlier day by day, and then leaping earlier by an hour can be a tough adjustment.
If adjusting to the time change can take a toll on those of us who can cognitively process it, how much harder is it for someone with dementia?
Someone with advanced dementia may not be able to tell time anymore. Some days, it may seem as if they don't have much routine if they are waking at odd hours and sleeping during the day. But even if their routine has shifted from what it was years ago, they still have an internal sense of the passing of time. Suddenly adding an hour throws off that internal sense, and it can feel disorienting and confusing.
The toughest part of the autumn time change is the earlier time for sunset.  Dusk can be a challenging time of day for those with dementia, and dusk happening earlier in the day can exacerbate those challenges.  For those who experience elements of "sundowning"—where dementia symptoms worsen and agitation increases at sunset—the autumn time change can be a tough transition.
What can you do to ease the transition? 
To ease the transition of the time change, turn on all the lights in the late afternoon. Instead of waiting until it is dark and you need the lights to see, turn on all the lights before you truly need them on.  Keep the environment well-lit, bright and welcoming.  For the person with dementia, it is helpful to be in a well-lit environment that is not confusing with the long shadows that accompany dusk.   In many cases, it is also helpful to close all the curtains before sunset, before the streetlights turn on.
In preparation for the autumn time change, you can start turning the lights on earlier in the days and even weeks leading up to the time change.  If you start the routine of turning all the lights on by 4 pm, then that routine can remain constant, even when the time changes and dusk are imminent at 4 pm.
When caring for someone with moderate or advanced dementia, just knowing what to expect can make a difference.  Recognize that the time change is just like dealing with jet-lag and it will be an adjustment for your loved one. Expect that they may exhibit some unusual behaviour or feel agitated and anxious the week following the time change.
Prepare as much as possible by gradually backing up the time when you turn on all the lights and close the curtains.  Once the time change occurs, ensure that you do keep the environment brightly-lit before dusk even arrives.
And if you can, enjoy that extra hour of sleep!
| | |
| --- | --- |
| | Chloe Hamilton at 9:41 AM |
| | |
| --- | --- |
| The Season of Thanksgiving & Reminiscing | Monday, September 30, 2019 |
Does your family have any Thanksgiving traditions? Do you share memories of years past, and do you share what you're grateful for this year?
If you have family members who have dementia, there are ways to make these traditions more inclusive and enjoyable for them too.
The wonderful thing about stating what you're thankful for is that the answer can't be wrong!  No matter what you are thankful for, no one else can say that the answer doesn't count. This is a great conversation starter for someone who has dementia.  It does not depend on factual memory, there is no right or wrong answer, and any answer can spark new discussion.
To make it easier for your loved one who has dementia, be sure to provide an example.  It can be a lot of pressure to ask them first—"What are you thankful for?"  Instead, you can start, and then ask "are you thankful for anything granddad?"
To keep the conversation going, you can encourage reminiscing, but be careful to avoid making grandad feel that he has to justify his answer.  Here are some examples that might echo someone's automatic response, but are not recommended, followed by an example that is more dementia-supportive.
NOT Recommended:
Granddad responds: "I'm thankful for you!" and you respond "and why are you thankful for me?"  Your intent is to keep granddad engaged in the conversation, but instead, it may feel like he has to justify his answer.  That can add stress and pressure to granddad and he may be less likely to answer any other questions if he has to justify his response.
SUPPORTIVE:
You can affirm his answer by saying "why thanks Granddad, and I'm thankful for you too! I'm grateful we're having Thanksgiving dinner together with you tonight."  You have affirmed granddad's answer and kept your response in the present moment so granddad doesn't have to rely on recent memory. 
If your granddad's short term memory is highly impacted, he may have clearer memories of his childhood and he may often talk about his childhood.  He may state that he's thankful for his mother or his younger sister, both of whom have long since passed.
NOT Recommended:
"Granddad your mother has been dead for nearly 30 years.  Surely you have something to be grateful for today."  This response tells granddad that his answer is wrong, and it shuts down further conversation.  It eliminates the opportunity for reminiscing and revealing his state of mind or thought process. It may also rip open the wound of grief if granddad has briefly forgotten that his mother is deceased and he may grieve her as though it is a new loss.
SUPPORTIVE:
"oh yes Granddad, your mother was a very special woman.  Do you have a favourite memory of her?"  This response validates Granddad's answer and opens up the opportunity for more conversation.  The follow-up question is completely open-ended—he can say "no" he doesn't have a favourite memory and that's okay. If he is reminiscing and can remember something special, he is free to share.  You might be amazed where the walk down memory lane can lead!
When encouraging someone to reminisce, aim to keep your follow up questions open-ended or opinion-based. If you ask fact-based questions it can feel like a test with an inferred right or wrong answer.
NOT Recommended:
A fact-based question might be: "your mother always baked pies for thanksgiving. Do you remember what type of pie she baked?" There is an inferred right or wrong answer and it feels like a test. 
SUPPORTIVE:
Instead, ask opinion questions that cannot be right or wrong.  "your mother always baked pies for thanksgiving. Did you have a favourite flavour of pie?"
NOT Recommended:
If Granddad responds "I liked mother's strawberry pie at thanksgiving" and you know that his mother did not make a strawberry pie, do not correct him!  It is NOT helpful to say "oh granddad, that can't be right. Your mother only ever used fresh fruit from the farm. She made strawberry pies in June with fresh strawberries from the field.  At Thanksgiving, it had to be apple or pumpkin."
Your response may be factually correct, but does it really matter?  How does it make granddad feel to be corrected? It tells him that his answers are incorrect and will likely shut down further conversation.   Is the purpose of the conversation to exchange correct facts, or is the purpose to help granddad reminisce and share positive memories in a loving environment?
SUPPORTIVE:
"Your mother's strawberry pies certainly were delicious!  Wasn't there a time when you were a little boy and you stole the pie out of the window where your mother left it cooling?"  You validated your grandfather's response about strawberry pies without correcting his response. To keep the conversation going, you've supplied more information to possibly spark his memory. 
This is a story you've heard him tell many times before, and each time his face lights up with a mischievous grin—just like he's 9 years old all over again!  You're giving him the gift of remembering a story that he loves to tell, and instead of testing his memory, you spark his memory and let him tell the details of the story as he remembers it.  If his details differ from the last time he told the story, it doesn't matter. What matters is that he is the star of the moment, telling his story the way he remembers it.
When you're together with family this thanksgiving, and you have the opportunity to reminisce with family members who may have dementia, aim to provide supportive responses that keep the conversation going.  Remember that the purpose of the conversation is not to exchange factually correct information.  The purpose is to share quality time with loved ones, validate their feelings, and share a moment of open love and trust.  You may just be amazed at the memories that surface!
| | |
| --- | --- |
| | Chloe Hamilton at 2:41 PM |
| | |
| --- | --- |
| Collecting versus Hoarding | Tuesday, September 17, 2019 |
Your parents recently moved into a retirement home and you were relieved they'd now have three proper meals per day. With your mother's progressing dementia, she hadn't been cooking for quite some time.
There's only one problem.
Your mom has been bringing her purse to the dining room where she stashes extra food!  She takes it back to their room and hides the food and you've been finding it in various states of science-experiment decay!
What is happening?
In the past, this might have been called "hoarding".  But "hoarding" has a negative connotation and is quite different than what is happening for your mom.  A more suitable term might be "collecting".
Her new behaviour is not unusual and it makes sense when you consider what is happening in her brain.
The drive or instinct to gather is a hard-wired human instinct.  Humans have been hunters and gatherers for millennia.  We have the instinct to gather food beyond what we immediately need to prepare for future hunger.
In modern society, most of us are blessed enough that we don't have to worry about our next meal. With 24/7 grocery stores, we have access to food at any time.  But for your mother who has dementia, that option is not as viable.
First of all, she likely grew up in an era where stores were not open 24/7.  Secondly, she may feel particularly vulnerable that she has no way of accessing food at any given time—she likely cannot drive, she likely wouldn't know how to get to the closest grocery store, she might not even have access to money to purchase food.  Her instinct to gather food that is available actually makes perfectly good sense.  She is gathering food because she doesn't know where her next meal is coming from.
"But wait!" you say. "She has three full meals daily with access to a coffee bar that has muffins and cookies and fruit—she's never left hungry. Of course, she knows where her next meal is coming from!"
Your response is perfectly logical.  Remember, though, that her brain's ability to be logical is diminished.  If she has dementia, she may not remember yesterday clearly enough to remember that she did, indeed, receive three full meals.  She can't use yesterday's experience to reassure herself that she will likely receive three meals today.
From her perspective, she is suddenly in this new place that doesn't yet feel familiar.
There is no kitchen that she can see. She doesn't recall the delicious dinner she had last night. No wonder she is concerned about where her next meal is coming from!  On top of all that, one of the deeper portions of her brain—the Amygdala—continues to send out hunger-gathering instincts for self-preservation.
Instead of considering her behaviour to be "hoarding" and problematic, understand that she is doing her best to provide for herself and meet her most basic human needs.
| | |
| --- | --- |
| | Chloe Hamilton at 4:07 PM |
| | |
| --- | --- |
| A Picture is Worth 1000 Words | Thursday, September 12, 2019 |
If a picture is worth a thousand words, then what does the photo selection on our walls say about us?  When you look around your home, what photos do you have prominently displayed?
Photos are one of the ways to personalize your living space, be reminded of your closest friends and family, or commemorate a favourite event.  What if the photos on your wall no longer triggered happy memories? What if you didn't recognize the people or places in the photos on your walls? How would you feel?
If you didn't recognize any of the photos, you might feel like you're out of place, that it can't possibly be your home.  You might feel disconnected, or perhaps even a little lost.  You might wish to go home, to a place that's familiar and recognizable.
That is exactly how someone with advanced dementia can feel.  For some people with dementia, they will have a tough time recognizing photos of family members or even photos of themselves.  In the early stages of dementia, it can be helpful to have recent photos of grandchildren available so they are more recognizable when they visit, especially because they grow up and change so quickly.  But as someone's dementia advances, keeping up with updated photos can be challenging.
For someone with advanced dementia, it can be quite abstract to look at a photo of a baby or a child and connect to that person as being your great-grandchild.  Having recent photos of the latest great-grandchildren may not provide an anchor-point for identity. It may just be a nice photo of a cute baby, but no greater connection than that. In fact, I've had clients with advanced dementia tell me that the cute baby photo—which is indeed their newest great-grandchild—is just the sample photo that came with the picture frame and since they liked the photo, they never changed it out!  
Photos of unrecognizable family members may be pretty photos, but if someone with advanced dementia does not realize it's a family member, then the photo does not have much significance.  It does not signal "you are home" or "you belong here".  It does not spark memories of happy times, it doesn't connect to a sense of identity.
Instead, it can be helpful to understand what and who your loved one is thinking about most these days.  Oftentimes, people with advanced dementia are thinking and talking about times that they can more clearly remember and understand. Since long-term memory is stronger, people often revert back to childhood or young adulthood memories.  If that is the timeframe that is clearest, then provide photos to match the era that your loved one can remember.
If your loved one is talking about their parents, see if you can unearth an old photograph of their parents from decades ago—a photo of what their parents would have looked like when they were a child or teen.  If your loved one is talking about their siblings, find old photos of the siblings together as children. You may have a recent photo from the latest family reunion, but if your father is remembering his brother as an 8-year-old child, he may not be connecting with the photo of the 87-year-old man who is his brother today.
Many elderly women have strong memories of having children. Their strongest memories are of their children as babies, toddlers or young children.  Finding the old baby photos that might have adorned the walls over 60 years ago can be helpful. The photos will be familiar and will likely spark a smile and perhaps even some fond memories.
Another option, though much tougher to implement, is to adorn the walls with photos, pictures, or wall hangings that were in your loved one's childhood home, or even their first home when they moved out.  Of course, many of those photos and prints may be long gone, but if you can find anything stashed away in the attic, it may be worth bringing them out to see what reaction you get.
For someone with advanced dementia, adjust their environment to match their internal reality. Have photos to match their strongest memories.  Select pieces that bring comfort or joy and spark a memory. 
Whether modifying someone's home or decorating their new living space in a retirement home or long term care centre, provide photos that spark a sense of pride and identity for your loved one.
| | |
| --- | --- |
| | Chloe Hamilton at 3:14 PM |
Contributors
Latest Posts
Archive
2020

April

March

February

January

2019

December

November

October

September

August

July

June

May

April

March

February

January

2018

December

November

October

September

August

July

June

May

April

March

February

2017

December

November

September
Tags
Everything
Dementia
Long Term Care
Homecare
Retirement Home
Alzheimer's
Parkinson's
Aging
Elder Abuse
Holiday
Warm Stories
Healthy Living
Health Care
Events
Companionship
Sandwich Generation
Respite Care
Independence
Staying in your own home
Parents Refusing Help
Activities