| | |
| --- | --- |
| Are you doing everything for your elderly parents? | Friday, February 28, 2020 |
You've been managing your own household, your parents' household and now your in-laws need some help too.  You already feel stretched too thin, and your parents' needs keep increasing. You need homecare support for your parents, but they refuse to even consider it.
Your father says he "doesn't need a babysitter" and your mother declares that she can "do everything just fine myself".  And by that, what she really means is that you are doing everything just fine for them!
Your parents think they're managing just fine because you're filling in all the gaps.  They don't realize just how much you're doing. They just benefit from the fact that everything gets done.
For years, you've been trying to follow your parent's wishes.  You respect their decisions and do your best to help support them in those decisions. They keep saying they don't want or need any help and you've been trying to respect it.
The problem is, they not only need the help, but they are also already receiving help.  The help is coming from you, and it's now more than you can manage on your own.   It is okay to acknowledge that you can no longer provide all the assistance that they need.  You aren't failing to respect their decision, you are making a decision that is necessary for your own health and wellness.
You can explain to your parents what you are able to do, and outline the tasks that are now becoming too much.  You can outline options for how your parents can fill the remaining gaps and empower them to make a decision that best suits their needs. For example, you are willing to do the weekly grocery shopping and visit with your parents after putting all the groceries away, but it is no longer feasible for you to be cooking dinner for them every day.
You can then outline meal options for them.  They could order Meals on Wheels or another meal delivery service. They could move into a retirement home where meals are provided. They can have a caregiver cook meals together with them in their own kitchen, using their own preferred recipes.
You can help outline the pros and cons of each option, and how each option would fit into their lifestyle.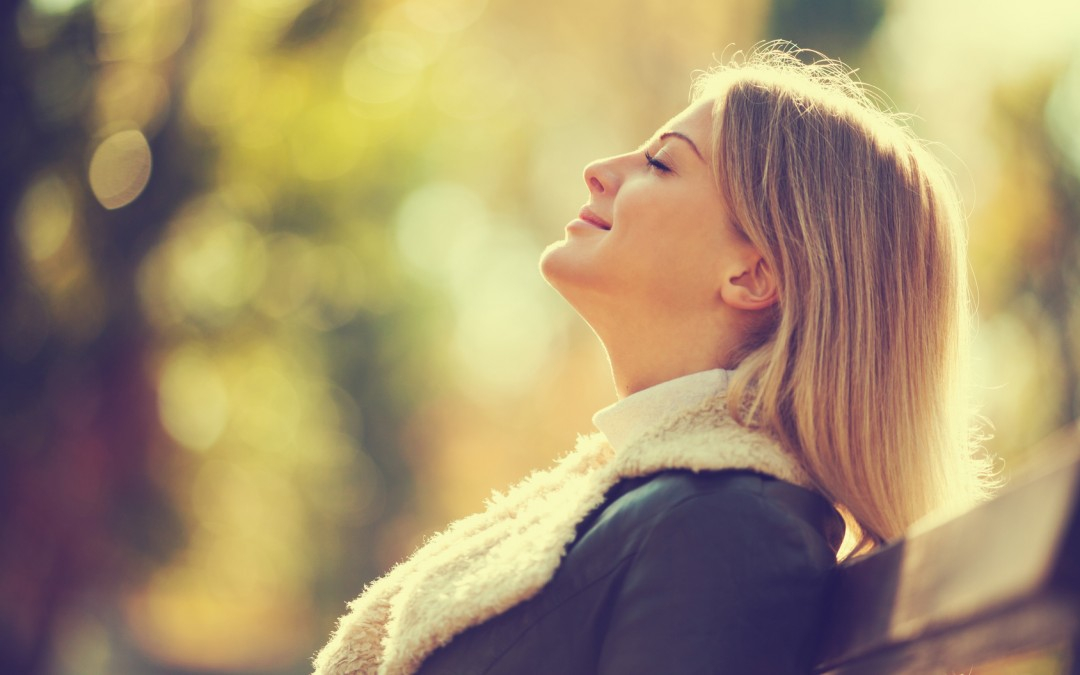 Stepping back and acknowledging what you need for yourself does not take away your parents' ability to make their own decision. It just eliminates one of the options from the list—the option of you cooking the meals daily.
As long as you continue to be the primary option, as long as you continue to cook dinner daily, your parents will not seriously consider any other option on the list.  You need to clearly articulate what you can and cannot do, and then guide your parents through the decision making process about how to solve the remaining gaps.
Homecare can address many of those gaps and provide the individualized attention and assistance they are accustomed to receiving.  Homecare is not always just about the senior client; it is often about alleviating family members who have been doing far more than is sustainable. 
A wonderful caregiver—or team of caregivers—can take care of your parents' to-do list so that it doesn't all fall on your shoulders. 
| | |
| --- | --- |
| | Chloe Hamilton at 4:11 PM |
| | |
| --- | --- |
| The Art of Disguising Exercise for Seniors | Tuesday, December 17, 2019 |
At what age is exercise no longer important?
That's a trick question—there is no age when exercise isn't important.  Just because someone is elderly doesn't mean they're exempt from exercise!
It does mean the exercise needs to be modified to match ability level and possible injuries or conditions such as arthritis.  What qualifies as exercise also shifts as someone ages.  When someone is young, it may take a jog or run to get their heart rate up, whereas an elderly senior may increase their heartrate just by walking. The important thing is to increase the heart rate and to get the blood and oxygen flowing.
Sadly, many seniors lead highly sedentary lives.  All too often, the lazy boy recliner becomes the centre of seniors' worlds. They settle into the recliner first thing in the morning and watch television for a significant part of the day. They nap in the chair…they may even sleep in the chair all night as a surprising number of seniors tend to do.
The most activity they get is a few steps to the washroom and back.  Even then, I've met many seniors who intentionally limit their fluid intake to reduce the number of washroom trips required!  Going to the washroom may be the only activity they're getting, and even then they're limiting that.
A senior who has become accustomed to such a sedentary lifestyle will need to reintroduce activity gradually. Compared to their currently sedentary day, it does not take much effort to suddenly double activity levels! Simply getting up and out of their chair becomes a form of activity that cannot be taken for granted.
If you're visiting someone who tends to be overly sedentary, encourage as much movement and activity as possible.
As a precaution, you might avoid suggesting "exercise".  Calling it "exercise" may be a barrier to some elderly people. If they don't have the same context as you do for prioritizing fitness and exercise, they may not be inclined to want to "exercise".
Instead, integrate basic activity into your visit.  Suggest sitting at the kitchen table together for a bit. Ask them to show you around. Step outside into the backyard.  While it may not qualify as exercise for you, it is most definitely an increase in activity for them. Be mindful to not push too hard too quickly, but continually suggest more and more activity—and increasing lengths of time out of the lazy boy chair.
When you're in the kitchen together, ask them to reach items out of the cupboard. Bending, stretching, reaching are all basic movements that are necessary to maintaining a range of motion.  Ask for help folding laundry and putting it away.  The "excuses" you use to call your loved one into another room, or get them up and out of their chair are only limited by your imagination.
Before you know it, you might start getting a little devious in the creative ways you encourage more activity during your visit. The better you can disguise the increased activity as anything other than exercise, the more successful you'll be!
| | |
| --- | --- |
| | Chloe Hamilton at 12:51 PM |
| | |
| --- | --- |
| The Gift of Purpose | Wednesday, November 27, 2019 |
The holiday season has busy and joyful energy to it.  It often feels like there's a buzz in the air where everyone is rushing somewhere or hurrying to do something.
Many people with dementia are sensitive to the energy and emotional state of those around them. They will often pick up on this energy of hurrying and they may want to help. They'll want to join in the activity and be part of the buzz of energy.
Human nature desires a sense of purpose.
We want to feel productive and we want to provide meaningful contributions.  This sense of wanting to contribute and be helpful and productive is not impacted by many forms of dementia, so people very much want to be involved and be helpful. When someone with dementia can sense that everyone else around them is hurrying to complete tasks, they will want to join in and assist too.
If someone's functioning level has been impacted, it may be difficult for them to contribute in the ways they did previously.  In the past, your father may have gone to select a Christmas tree and cut it down himself, then tie it to the roof rack, drive home, and set the tree up. That may no longer be possible for him to do entirely on his own. Perhaps he doesn't drive anymore; perhaps his physical strength or sense of direction is impaired.
Even though he cannot complete the task in full, is there a way that he can still be involved in the process?  Can he be part of the trip to select the tree? Can he manage some of the cutting? Or hold the tree steady while a grandson saws away?  Continuing to involve him in the process will be important to his sense of self-esteem and his need to feel productive.
Many forms of dementia interfere with the brain's ability to sequence an activity. 
Many tasks are actually a series of separate, smaller tasks that must be done in a particular order.  Baking, for example, involves many separate tasks that are all sequenced in the right order. Perhaps your mother-in-law baked countless cookies and squares during the holiday season. Now, she makes toast and tea, but not much more. Expecting that she can bake a dozen varieties of cookies is not reasonable, but involving her in a few favourite recipes will help her to shine.
When approaching a complex task like baking, break down each step into a separate task. If there are any tasks that can be a stand-alone job, get your mother-in-law to be in charge of that step. Maybe the walnuts need to be crushed for one recipe. You can get your mother-in-law set up crushing walnuts. It may be faster to do it yourself or tempting to use the electric food processor, but the purpose isn't to be fast and efficient.
The purpose is to involve your mother-in-law in the traditions that she founded.  It's pretty likely that she didn't have an electric food processor when she first started baking that recipe.  Breaking the walnuts by hand is likely a familiar task from years gone by and something which she can feel successful contributing.
All too often, someone with dementia will say "what can I do?" or perhaps "I don't know what to do…" and well-meaning family members will respond "you don't have to do anything! You just relax and sit over here."  In some cases, if someone is overstimulated and needs a break, that might be the kindest option. But in most instances, the person with dementia is genuinely reaching out and wanting to feel productive by contributing something meaningful to all that is going on around them.  By finding a task that matches their ability level, you are helping to meet that fundamental human need for productivity.
Remember that the task might not be about doing. It might be more about being—being close to you, being part of the action, being a contributing family member.  If many tasks are just too difficult or overwhelming, perhaps they can be involved in a being type of way.
Maybe the dog is overly excited by all of the activity and you can ask your father to hold the dog on his lap and pet the dog to keep him calm.  He is being a comfort to the dog…or perhaps the dog is a comfort to him, but either way, they are both content.
Perhaps you're wrapping presents and the roll of tape keeps disappearing under all the wrapping paper and boxes. Your mother-in-law might like to be the keeper of the tape as you're wrapping. She's right there with you and she's involved in her own way. You may even get to chuckle about how you lose the tape and she's keeping you on track.
It may take more effort on your part, and it will definitely take more time and some creativity to find tasks that match ability levels and provide meaningful contributions, but the rewards will almost certainly be worth it!
| | |
| --- | --- |
| | Chloe Hamilton at 1:36 PM |
| | |
| --- | --- |
| What's a Quiet Room? | Thursday, November 21, 2019 |
Are you hosting any holiday gatherings where you have invited elderly relatives who have health conditions? You have probably already thought about accessibility accommodations such as helping them into your home and ensuring they have access to a bathroom. Those elements are very important and should not be overlooked.
Another element that should not be overlooked is how to make the overall
environment more manageable for your elderly loved ones, especially when there are health conditions to consider.
If someone has a chronic illness such as CHF or COPD, they may fatigue very quickly and need an opportunity to rest. 
If someone has edema in their feet or legs (swelling) they may need a chance to sit with their legs elevated. 
A stroke survivor may find the environment overstimulating and may need relief.
Someone with dementia may need some peace and quiet and a break from the noisy environment. 
Hearing aids may blur the sounds into a din so that individual voices are difficult to discern, and someone with hearing loss may need an auditory break.
To help facilitate these needs and more, you can create a Quiet Zone for your holiday gathering.
Part of the beauty of a Quiet Zone is that it can meet the needs of so many different health conditions. It is one solution that actually meets numerous needs simultaneously. It may even be appealing to younger family members too!
A Quiet Zone is a space dedicated to quieter interaction and less stimulation.  Ideally, the Quiet Zone would be a separate room, but if that's not possible, then a nook or area that can be allocated as the Quiet Zone.
The Quiet Zone should be less stimulating than the environment of the main event.  If there are Christmas carols blasting on repeat in the dining room, the Quiet Zone does not have any music. If the Christmas tree in the living room has blinking lights and a miniature train set zooming past, the Quiet Room has steady, ambient lighting that isn't distracting.
While the main event likely includes loud chatter, many people speaking at once, laughing, and loud voices to be heard over the din, the Quiet Zone is where people can have one-on-one conversations that can be more easily heard and understood.  For relatives of any age, the chance to step away from the noise and engage in a more in-depth one-on-one conversation might be a welcome relief. 
Someone who tires easily in a crowded room of people might appreciate the relief of settling into the Quiet Room.  Other guests can then take turns, one at a time, visiting within the Quiet Room.  This way, everyone is supported to be part of the family gathering, but they can participate in a way that matches their individual needs.  Having a space to retreat may allow people to reserve their physical and mental energy to join the group for dinner. 
The Quiet Room makes it possible to have a quick cat-nap if needed.  Giving the brain an extra boost of sleep can make the difference between enjoying the rest of the event, and just feeling overwhelmed and overstimulated. Family members who are stroke survivors or who have dementia will particularly appreciate the opportunity to have a power nap. 
When the brain has been impacted by stroke or dementia, part of the brain may not be working the way it once did. The remaining parts of the brain are functioning on overdrive to compensate for the losses. Those over-active brain areas tire easily and benefit enormously from rest. A Quiet Room creates the space and permission to invite such guests to rest their brains when they need it most.
This holiday season, consider creating a Quiet Room for large family gatherings.  The Quiet Room will be a retreat space to ensure that all your guests find the event manageable and can enjoy it fully.
| | |
| --- | --- |
| | Chloe Hamilton at 12:49 PM |
| | |
| --- | --- |
| What happens after a hospital discharge? | Tuesday, October 22, 2019 |
One of your long-standing residents, Jean, has just been discharged after a ten-day stay in hospital.  She has been discharged back to your residence, but she has declined considerably in the past 10 days.
She lost quite a bit of her strength from being in bed all day at the hospital, and since she was catheterized, she's struggling with incontinence now as well. Previously she was independent with personal care and was able to get to the dining room on her own.  Now, she's needing help with toileting and sometimes she's not even a one-person transfer.
Your care team were already stretched thin across residents with high needs.  There are key times of day when you simply don't have enough staff available all at the same time.
That's where Warm Embrace comes in. 
Jean needs a dedicated caregiver who can attend to her increased needs as she recovers from her hospital stay.  If she requires a two-person transfer assist, our caregiver can be one of the two required people.  Jean's caregiver can attend to her toileting needs and assist her in getting to and from the dining room at a time when your staff have many other residents who need help getting to meals. 
Jean's caregiver can work together with her on some strengthening exercises to help her return to a greater state of independence.  Of course, the goal is to help Jean remain independent enough to remain in your residence much longer.
If, however, Jean's medical condition deteriorated while in the hospital to the point that she now qualifies for long term care placement, Jean's caregiver will provide the assistance she needs while she remains in your residence awaiting placement.  With her increased needs, Jean may require more than your staff have the capacity to provide, especially when other residents also have many complex needs. 
If you have a resident like Jean who is returning from hospital, you can recommend that they implement a dedicated caregiver from Warm Embrace to help them as they recover.  We recognize that our role might vary depending on the goals of the resident and their health. Any combination of the following are possible:
Temporary assistance as your resident recovers from hospitalization/surgery/recent illness until they regain their strength and abilities and no longer need our help
Ongoing support to match your resident's new ability level and needs, allowing them to remain living in your residence even though their needs have increased.
Crises support if your resident is awaiting long term care placement and their needs have drastically increased.
Our support ensures the resident has all the care they need after returning from the hospital, while also reducing strain on your staff. 
The next time you have a resident with a pending hospital discharge, remember to make Warm Embrace part of the planning process and have care in place for a smooth return to your residence.
| | |
| --- | --- |
| | Chloe Hamilton at 4:22 PM |
| | |
| --- | --- |
| How does Daylight Savings impact those with Dementia? | Monday, October 7, 2019 |
It's almost that time of year again—time to change the clocks!
Did you think the same thing I did: "Thank goodness I get an extra hour of sleep"?   The autumn time change feels easier on the system since we gain extra sleep…but then the darker evenings are a tougher adjustment.  The darkness creeping in earlier day by day, and then leaping earlier by an hour can be a tough adjustment.
If adjusting to the time change can take a toll on those of us who can cognitively process it, how much harder is it for someone with dementia?
Someone with advanced dementia may not be able to tell time anymore. Some days, it may seem as if they don't have much routine if they are waking at odd hours and sleeping during the day. But even if their routine has shifted from what it was years ago, they still have an internal sense of the passing of time. Suddenly adding an hour throws off that internal sense, and it can feel disorienting and confusing.
The toughest part of the autumn time change is the earlier time for sunset.  Dusk can be a challenging time of day for those with dementia, and dusk happening earlier in the day can exacerbate those challenges.  For those who experience elements of "sundowning"—where dementia symptoms worsen and agitation increases at sunset—the autumn time change can be a tough transition.
What can you do to ease the transition? 
To ease the transition of the time change, turn on all the lights in the late afternoon. Instead of waiting until it is dark and you need the lights to see, turn on all the lights before you truly need them on.  Keep the environment well-lit, bright and welcoming.  For the person with dementia, it is helpful to be in a well-lit environment that is not confusing with the long shadows that accompany dusk.   In many cases, it is also helpful to close all the curtains before sunset, before the streetlights turn on.
In preparation for the autumn time change, you can start turning the lights on earlier in the days and even weeks leading up to the time change.  If you start the routine of turning all the lights on by 4 pm, then that routine can remain constant, even when the time changes and dusk are imminent at 4 pm.
When caring for someone with moderate or advanced dementia, just knowing what to expect can make a difference.  Recognize that the time change is just like dealing with jet-lag and it will be an adjustment for your loved one. Expect that they may exhibit some unusual behaviour or feel agitated and anxious the week following the time change.
Prepare as much as possible by gradually backing up the time when you turn on all the lights and close the curtains.  Once the time change occurs, ensure that you do keep the environment brightly-lit before dusk even arrives.
And if you can, enjoy that extra hour of sleep!
| | |
| --- | --- |
| | Chloe Hamilton at 9:41 AM |
| | |
| --- | --- |
| "My father can no longer care for my elderly mom" | Wednesday, October 2, 2019 |
In a few months, your parents will be celebrating their 62nd wedding anniversary.  After more than six decades together, they're practically inseparable.   Their staunch European background has rendered them rather emotionally reserved, but of course, they love each other in their own quiet way.
Your mother was the queen of the domestic domain, cooking and cleaning and raising children and managing the household. Your father worked hard to provide for the family and took care of the yard and cars and the handyman jobs. His way of demonstrating love to his family was to work hard and provide well. These roles worked well for your parents for decades of marriage and through countless life challenges.
But now your mother has Parkinson's Disease. It has been progressing over the past few years and what started as a minor tremor in her left arm, has now become debilitating. She struggles with tasks that require dexterity because her tremor is so pronounced. Her walking gait is halting and unsteady and she has fallen numerous times.  She has trouble keeping track of the medications she is supposed to be taking every four hours to help manage her symptoms.  Basic daily tasks such as getting dressed are now proving to be a challenge.  More complex tasks such as cooking or baking are pretty much out of the question.
Your father dearly loves your mother, but he is entirely ill-equipped to provide the help that she needs.  He proudly declares that he can't even boil water; he has never cooked a day in his life. He has been depending on ordering in takeout food, but your parents are already tired of fast food.  When it comes to helping your mother get dressed, he is flummoxed by her undergarments and embarrassed about helping her to dress.  His no-nonsense, high-efficiency mentality made him an excellent businessman, but those same traits are not helpful when trying to assist his wife to get dressed. It's not a stellar start to their day when getting dressed becomes a major mission and sets the tone for the day.
Although your parents insist that they've gotten this far by weathering life's storms together, it's time for some expert assistance.  While your father has many great talents and skills, providing personal care and household assistance are not his specialties.  Your mother deserves the care and attention that a trained caregiver can provide.
Someone who can not only support her physical needs but someone who can also set her up for success each day.  Someone who can make the morning routine feel like daily pampering instead of a chore. Someone who can linger overdoing her hair and her makeup and helping her to select her outfit and jewelry for the day so she can maintain the poised appearance that she always prided herself in.
Your father wants this outcome for your mother—he wants her to feel well each day, to look her best and take pride in her appearance and start each day strong.  He may just need help in recognizing that he isn't the best one to provide this support.  His heart is in the right place, but he has limited life experience in this department and for your mother's sake, it is worth it to enlist a professional who can make an enormous difference.
It is okay to acknowledge that everyone has different skills and strengths and life experiences. Your father has many valuable skills that made him an excellent businessman. He continues to use those skills to manage household finances and continually monitor their stock portfolio.  But he is ill-equipped to manage the nuances that come with personal care and supporting his wife through her Parkinson's journey. 
Enlisting additional support does not mean that he does not love his wife sufficiently to help her; it means he loves her enough to ensure that she has the professional and experienced care that she deserves.  
Let your father play to his strengths and let us demonstrate our caregiving strengths to support your mother in her journey.
| | |
| --- | --- |
| | Chloe Hamilton at 4:19 PM |
| | |
| --- | --- |
| Back to School! | Wednesday, September 4, 2019 |
September is synonymous with back-to-school time. Long after you've graduated, it's hard not to feel the appeal of the fresh new school year that starts each September. The back-to-school advertisements start (far too early!) in the summer and remind everyone—even those who are not students—that the new school year is fast approaching.
With all the anticipation over new school supplies, different classes, reconnecting with old friends and meeting new teachers, September is tinged with excitement.
For some people though, September comes with a whole new set of challenges.  Those who are squeezed into the sandwich generation can feel the extra pressure that the school year brings.
The sandwich generation includes those who are caught between caring for their children, while simultaneously providing care to their ageing parents.  Those feeling the crunch in September are likely even members of the club-sandwich generation: mothers who have young children at home who are providing help to their parents and their grandparents at the same time.
Club sandwich members are lucky enough to be in families who have four living generations at the same time.  Their young children are the youngest generation, the hectic mother is the second youngest.  The grandmother may be in her 60's or 70's and the great-grandmother in her 80's or 90's.
The young mother is caught between raising her young children, getting them out the door on the first day of school and being there for them when they step off the bus at the end of the day and also helping her mother to care for the elderly great-grandmother whose needs have suddenly increased.
September may represent a time of excitement and fresh beginnings for many people, but for this sandwich generation young mother, it may mean increased stress and an even more hectic schedule as she's attempting to ferry children to after school activities, help with homework, and also deliver meals to her nanna across town.
Those in the throes of the club sandwich generation need support to manage the needs of so many generations at once.  The help can take many different forms—extended family and friends, a nanny for childcare, a driver to chauffer children to all their activities, or a caregiver to support great-grandmother Nanna.
A professional caregiver can provide the support that Nanna needs, while also alleviating pressure off the young mother who is hoping to get her children's school year off to a good start. September can be a time of exciting new beginnings for Nanna too!  She can look forward to meeting friendly caregivers who will become new friends. 
Who in your family or circle of friends might benefit from the back-to-school excitement of September by engaging the support of a professional caregiver?
| | |
| --- | --- |
| | Chloe Hamilton at 12:00 PM |
| | |
| --- | --- |
| 5 Situations When Family Caregiving does NOT Work | Wednesday, July 31, 2019 |
Family caregiving is an honourable endeavour and can be intensely meaningful and fulfilling.  But not all families are the same, and there are some situations where family caregiving for an elderly parent or relative may not be suitable. 
In some situations, attempting to be a family caregiver can actually cause more upset to the overall family than enlisting external help.  If there are tensions or divisions within a family, the added stress of family caregiving can cause a further divide.  It is wise to step back and consider the whole family and the dynamics at play within your own personal family before attempting to take on family caregiving.  
Here is a Top 5 list of situations when family caregiving may cause more strife than benefit.
1. Sibling Rivalry was Never Outgrown
Do you still squabble with your siblings as much as you did when you were children? No one can get your blood boiling as quickly as a sibling who can reignite decades of rivalry in one snide comment! If this is the dynamic you have with your siblings, then family caregiving will be a particular challenge.
Family caregiving can be challenging in and of itself; add sibling rivalry and the emotional toll just jumped to a whole new level. Siblings who exert more effort competing than cooperating will not likely set their personal issues aside and be completely agreeable over care for mom or dad.
When there are long-standing sibling rivalry issues it often ends up feeling as if you can't do anything right.No matter which action you take, it is misinterpreted by your siblings. You provide hands-on care, it is criticized; you step back to allow your siblings the opportunity to participate, and you're labelled as "uninvolved" or "being selfish".With dynamics like this at play, involved family caregiving likely won't heal sibling wounds. Rather, there is a great risk that the sibling divide deepens.
In family caregiving, the recipient of care—your elderly parent or grandparent—needs to be the focus. Sibling rivalry can't continue to be the main issue at hand. Out of fairness to your elderly loved ones, you may want to enlist external support so that long-standing sibling rivalries don't rear again over family care.
2. Your parent is intensely private or modest
Every family has different comfort levels around privacy and personal care. For someone who was intensely private and modest her entire life, she may find it terribly uncomfortable to have family or friends assist with personal care, such as bathing or toileting. An elderly mother may not wish to have her sons bathing her—and her sons are often even more uncomfortable with personal care than is she!
For these families, the kindest option is to have someone else provide personal care—someone who was not previously known to the elderly mother. This way, she can maintain her dignity and privacy in front of her sons, her daughters-in-law, and her friends. Receiving support from a caregiver whose role it is to provide personal care is exceedingly different than forgoing privacy and modesty in front of family and friends.
Some families are surprised to learn that their elderly fathers often have the same high threshold for privacy. People aren't surprised to hear that an elderly mother does not prefer to be bathed by her sons; not everyone is aware that the inverse—a daughter bathing her father—is equally as uncomfortable in some families. It is less about gender and more about personal preference and maintaining dignity.
The role reversal between parents and children is a complex issue that is deeply personal. It is challenging enough when adult children are suddenly managing schedules and household needs; crossing into the realm of personal care can exacerbate the role reversal. For many elders, they feel that they are losing their last shred of dignity and decency if their adult children begin assisting with personal care such as bathing, toileting, or incontinence.
Family caregiving may be best provided in realms other than personal care in an effort to protect the privacy and dignity of elderly loved ones. Families can express their love and devotion and willingness to assist in a myriad of other caregiving capacities while leaving personal care to a professional.
3. Personality Clashes
Let's face it—most families are not like the Brady Bunch. Not everyone gets along, and there are decades of history by the time caregiving for elderly family members arises. The elderly grandfather who suddenly needs assistance does not develop a new personality just because he suddenly requires care. If he was ornery his whole life, it is likely he will be ornery in his senior years too!
If he burned bridges with various family members in the past, it may be unrealistic to expect family members to set aside their grudges and hurt and begin family caregiving for Grandpa. In addition to past hurts that may be resurrected, those same family members are now exposed to a whole new host of potential personal insults.
In this case, the family are not in the best position to be caregivers. They are not as likely to be able to provide exceptional care because they are distracted by personal issues. Grandpa is also less likely to be a gracious recipient of care from family members with whom he is accustomed to being ornery. There is a better chance that Grandpa will actually be kinder and more satisfied receiving care from someone outside the family—someone with whom he does not have a long-established pattern of orneriness.
It may not even be something as notable as decades of family patterning. It may just be that parent and child have two different personalities or styles that clash in a caregiving situation. Perhaps an elderly father prefers to be very detailed, slow and meticulous, doing things in the particular way that he has always done. His adult daughter—who loves him dearly and is trying so hard to help—is fighting her natural tendency toward efficiency. She wants to accomplish tasks quickly since she is already torn between her demanding career and her own family waiting for her at home.
The father and daughter have different styles and different personality types—something that may have been complimentary at other stages in life. But when it comes to caregiving and ensuring that her father has the quality of life that he prefers at whatever pace is comfortable to him, his daughter would be well-advised to step back and allow a professional caregiver to assist her father in the way he needs. This way, when she does visit, the daughter will be able to relax and match her father's pace because she won't feel burdened by an overwhelming to-do list. The differences in their styles and personalities can be eased by a professional caregiver, rather than being exacerbated by family caregiving and creating family tensions where none need to exist.
4. You're just not a caregiver at heart.
Truth be told, you're just not the caregiving type. We can't all be good at everything; being compassionate, gentle and patient just aren't your top strengths. There's a reason you didn't become a nurse or an activities director at a retirement home. You know your strength, and it isn't caregiving.
There's no shame in acknowledging that you're just not the right person for the job. Your strengths can be utilized in other ways to support your elderly loved one. Maybe you're a numbers gal and you can ensure bills are paid and finances are up to date. Maybe you're a handyman and you can take care of the house and property for your loved one. Those are important contributions.
But when it comes to personal care and more intimate needs, you would be wise to enlist the support of someone who is particularly compassionate, gentle and patient for the sake of your elderly loved one. They deserve the best and a trained caregiver can provide what you cannot.
Often people are thrust into a position of family caregiving; it's not something for which they volunteered. It certainly isn't something for which they've trained or been educated. Circumstance just places them in the role of "primary caregiver" and it's a far bigger responsibility than they expected.
Elderly husbands are often the most stark examples. After being married for 60 years, the woman of the house develops Parkinson's. The household had been her domain; work outside the home was her husband's domain. They're now retired and she is unable to do many of the tasks associated with maintaining a household. Her husband is inept with household tasks; in his 78 years, he has never been the primary cook or housekeeper. He's at a complete loss. He doesn't have the aptitude or the skill set to be a great caregiver. If left to muddle through on his own, it will be his wife who bears the brunt of it. His wife deserves professional care that will attend to all her needs and provide her with coping strategies for Parkinson's. The couple deserves to maintain the lifestyle they have always known.
If someone is just not cut out to be a caregiver, it is wise to let them contribute in ways that suit their abilities while enlisting other caregiving support so that the person who needs assistance is not disadvantaged.
5. You don't live locally or you travel frequently
Today's families are more spread out geographically than ever before. Family members may be time zones apart, and visiting regularly just isn't possible. When you do visit, you stay for a week at a time and try to get everything mom needs, but you've noticed that each time you visit, she needs a little more than last time. You feel bad that she's on her own between your visits, and you worry about her more and more all the time.
It's more than just stocking up on groceries and running errands. You want to know that mom has a reliable caregiver to accompany her to appointments since doctor's appointments cannot always wait until you're in town. Even keeping track of appointments has become overwhelming lately; having someone to help keep track of scheduling and appointments would be a welcome relief.
You want the best for your mother. She deserves consistent care that isn't dependent upon your work schedule. You also want the peace of mind that someone is checking in on your mom, even when you are not in town.
If your family fits into any of these 5 categories, then family caregiving may not be advised.  Family caregiving is highly stressful and involved in the best of situations, but if you add any of the above five elements, you may want to enlist some additional care for your ageing loved ones.  The elderly loved one who requires care should remain at the centre of all decision making, rather than being distracted by the challenges that these 5 situations present. 
It's okay to admit that your family is better suited to enlisting caregiver support from outside the family. Doing so maybe just the thing your family needs to keep everyone sane and happy!
| | |
| --- | --- |
| | Chloe Hamilton at 4:13 PM |
| | |
| --- | --- |
| Isn't it tough when clients pass away? | Thursday, June 20, 2019 |
I get asked this question a lot.  And the answer is yes, without a doubt, yes.  It certainly is sad when a client passes away.  We have many long-standing clients whom we have served for years. We have seen them through major life transformations, journeyed with them as their health and abilities fluctuate, and have been at their side in their final moments. 
These are people for whom we have provided intimate personal care. These are people who entrusted us with even more than their physical needs; we are often their listening ear, the ones who reassure them when they voice fears or concerns, the ones who acknowledge and validate their current reality.
Our clients are more than clients.  They are an extended family with whom we share deeply meaningful moments. So the answer is absolutely yes—when a client passes away it certainly does impact us.
The next question that usually follows is: "how do you keep doing it? If losing clients is tough, how do you not get depressed by it all?"
That is a tougher question to answer, but finding the answer to this question makes all the difference in the world. It is always important to step back and consider the impact that we have made in the client's life and the lives of their family.
Impact in the Client's Life
We had a long-term client who passed away just last week.  Over ten months ago, she was deemed palliative and initially was told she may only have a few weeks left to live.  She proved everyone wrong!  Every day our fabulous caregivers arrived to spend quality time together, with hopes of drawing out her charming smile.  Many have suggested that she lived for our daily visits; it is possible that the companionship of our team contributed to her surviving months longer than doctors predicted.
We impact our client's lives each and every day.  We arrive at each client visit with the viewpoint of: "how can I make today a better day for this client?"  We have countless heartwarming moments that will make you laugh or cry—or both!  We share these Heartfelt Moments so others can feel the joy and deep meaning that we experience.  We aim to make every day special for clients—whether it's our first visit with them, or it's within their final days. 
Impact in the Family's Lives
Recently, we were asked to provide palliative care to a client who had stage four cancer that was rapidly progressing.  Although we did not have years of history with this client, we quickly grew to love her too.  It was her family's wish that she remain in her apartment until the very end—they desperately did not want their mother to pass away in hospital.  Our attendant care granted this family their final wish for their mother. She passed away in her own bed, at peace, with someone holding her hand.
We cannot doubt that the family was impacted.  The family had peace of mind knowing that someone was with their mother around the clock at times that they could not be present. They knew she had the tender and loving care that she deserved. They were granted their wish to have their mother pass away in her own bed at home.
In moments when we are tempted to feel sad and depressed because clients have passed away, I stop to consider—what impact did we make?  If we were brought in specifically to provide palliative care to someone in need, and we successfully enabled them to remain at home and experience the passing they had envisioned, what more could I ask?  When I realize that without our care, the family's wish and the client's wishes might not have been granted, then I realize that it would be selfish of me NOT to provide the care and support that they request.
When I recognize that our clients received a higher quality of life for the final months or years of their life, I realize that it is all worth it.  I am a better person for each of the clients I have met. They each leave a lasting touch.  What a blessing that I get to meet so many incredible people who touch my life, and who have entrusted me with the great honour of impacting their lives too.
So is it tough to lose clients? Yes, it most certainly is.  Is it depressing though? I would say no, it is not depressing.  Instead, it is a blessing to have been invited into the client's life at such an important time. I am honoured, I am blessed, and I am touched.
| | |
| --- | --- |
| | Chloe Hamilton at 2:31 PM |
Contributors
Latest Posts
Archive
2020

April

March

February

January

2019

December

November

October

September

August

July

June

May

April

March

February

January

2018

December

November

October

September

August

July

June

May

April

March

February

2017

December

November

September
Tags
Everything
Dementia
Long Term Care
Homecare
Retirement Home
Alzheimer's
Parkinson's
Aging
Elder Abuse
Holiday
Warm Stories
Healthy Living
Health Care
Events
Companionship
Sandwich Generation
Respite Care
Independence
Staying in your own home
Parents Refusing Help
Activities