| | |
| --- | --- |
| Sandwiched Mothers | Tuesday, August 4, 2020 |

You're busy working from home watching the clock, mentally calculating whether you have enough time to check in on your mother, pick up some groceries, and cook dinner for your teenager. . . or will you be ordering pizza yet again tonight?
If this scene feels at all familiar to you, then you're likely one of the 2 million Canadians who fit into the infamous "sandwich generation".  According to Statistics Canada, 28% of all caregivers in Canada are part of the sandwich generation. The sandwich generation generally applies to those in their late 30's to early 60's who are simultaneously caring for their ageing parents as well as their growing children. 
Advances in healthcare are allowing people to live longer lives, though not necessarily healthier lives.  The end of one's life may include more intensive care, further demanding the time and energy of the sandwich generation who is caught between their parents and children.  The increased life expectancy has led to another possibility—the club sandwich generation.  The club sandwich refers to people who are assisting their ageing parents, while also being involved in their children's, and grandchildren's lives. 
Four living generations is no longer a rare scenario.

It is now possible for families to have two generations who are both in their senior years at the same time!  The club sandwich can also apply to someone who is in her 40's who has teenagers at home, while also assisting her 68-year-old parents and her 92-year-old grandparents.  A woman in this situation is caring for two senior generations simultaneously, while also raising her own family.
Add to this the pressures of working from home, parenting, homeschooling, marriage, personal life, and personal health—no wonder there is concern about the sandwich generation suffering burn-out!  Often people feel that they should be able to manage all of the simultaneous caregiving because previous generations managed to do so.  In reality, previous generations did not experience the sandwich generation phenomenon to the same degree, and they certainly did not experience club sandwich generations or a pandemic! 
Recognizing the unique challenges faced by today's sandwich generation - especially in such unique times, will help to alleviate guilt and replace the sense of "I should be able to do this" with "where can I find meaningful assistance?". Acknowledging that you cannot do it all alone and that you deserve assistance is the first step. There are services available to help so that you don't have to this all alone!
Caring for your own health and well-being is crucial! 
Managing to eat healthy meals, and getting exercise needs to be a personal priority, not just something to do if you have time left over—because there is never time left over. If you are feeling completely stressed and burned out, you are not in the best condition to care for loved ones. 
Instead, think about accepting homecare assistance so that you are able to lead a balanced lifestyle that cares for you too! Put support systems in place to assist you in caring for your parents and grandparents.  A loving companion aide might be just the solution to support your parents while caring for your health at the same time.
With support systems set in place, you can avoid burn out, and enjoy your free time for some personal self-care or a well-needed vacation. 
Contact us today for more information!
| | |
| --- | --- |
| | Chloe Hamilton at 12:03 PM |
| | |
| --- | --- |
| Exercise is Key to Health Living! | Tuesday, July 28, 2020 |

When asked "how much do you exercise?" the answer is invariably "not enough!"  We know that we should exercise more, but do we know what the consequences are if we fail to exercise regularly?
Lack of physical activity is a risk factor for heart disease and stroke (as well as other many other illnesses such as diabetes and even dementia).  It is a risk factor that we have control over, so we should reduce our risk!
How much exercise do we really need?

The official guidelines from the Canadian Society for Exercise Physiology recommend a minimum of 150 minutes per week of aerobic physical activity. That's it!  That's an attainable goal—within reach, even for people who aren't accustomed to exercise. Even 10-minute increments of activity count toward the total of 150 minutes.

Of course, 150 minutes doesn't need to be a limit.  More activity is even better.  The guideline is a base limit for how much activity adults (middle age, baby boomers, seniors, and even the frail elderly) require each week.

Which activities count toward your 150 minutes? 

The good news is that going to the gym is not your only option! Walking is a simple and easy heart-healthy activity and counts toward your minutes.  Even household activities can count—vigorous cleaning, gardening and yard work all elevate your heart rate and get your blood pumping, and that's the goal of physical activity!
Read our blog on how you can disguise exercise for your elderly loved one.
I find it encouraging to measure exercise in terms of 150 minutes weekly because it allows for flexibility.  In contrast, if you measure exercise as '30 minutes most days of the week', the focus is on 30-minute intervals, and missing a few days in a week can feel like an overall failure.

For the frail seniors who are utilizing our Triple Vitality program, they appreciate the flexibility in measuring total minutes over the course of a week.  Ten-minute increments feel very accessible.  Frail seniors can manage 10 minutes of light exercise!  Thirty minutes may be out of reach when we first start, but 10-minute activity sessions throughout the day add up quickly!

Our clients are so encouraged by the progress that they experience.  You can feel the benefits of exercise very quickly.  Increased energy and stamina, renewed interest in activities, reduced stress, better sleeping and digestion, are all immediate benefits to exercise.  Knowing that you are contributing to improved overall health and reducing your risk factors for heart disease, stroke, diabetes, and other illnesses only increases the incentive to continue being active!

Be sure to track your minutes of activity this week and see how close you are to the recommended minimum of 150 minutes.  Remember that 10 minutes of activity at a time can count toward your total!

If you know someone who is elderly and they are unsure about how to become active, be sure to contact Warm Embrace.  Our Triple Vitality program is specifically designed for the frail elderly who need assistance to become active.  We love to make a healthy, proactive difference in people's lives, regardless of age!
| | |
| --- | --- |
| | Chloe Hamilton at 12:38 PM |
| | |
| --- | --- |
| How Does Dementia Impact Incontinence? | Thursday, July 2, 2020 |
Your mother hasn't been going out as much lately. She even declined a few outings with you recently, which is unlike her. Then you noticed a pair of soiled underwear shoved behind the toilet…and another soiled pair under the bathroom sink.
What she may be hiding is trouble with urinary continence.  She may be feeling embarrassed and is trying to hide it, or if she has dementia, she may be confused about how to cope with this new change.
There are many possible reasons and treatments for urinary incontinence.  Ensure your mother sees her doctor and speaks openly about what she is experiencing.  Many causes of incontinence can be addressed medically, and those should be addressed immediately.
You may be able to suggest some lifestyle adjustments that will help to support your mother's bladder, rather than irritate it. Read our other blog that addresses natural ways to support the bladder. If your mother has dementia though, the source of her challenge may be related more to her functional abilities than to her bladder directly.
As your mother's dementia advances, she may not be as responsive to the signals her body is sending.  By the time she realizes that her bladder needs relief, it may be too late to respond and she may not be making it to the washroom in time.
Another challenge can be complicated clothing. Buttons, snaps, zippers or belts may be proving a challenge in the washroom. The more barriers there are to quick washroom use, the more likely your mother is to be slowed down and not make it in time. Be especially aware of skirts or dresses with back closures since it may not be self-evident how to undo the zipper. Modified and accessible clothing may make it easier for your mother to be quick and self-sufficient in the washroom. Drawstring or elastic-waistbands are often the easiest to manage.
If your mother's dementia is advanced, it is possible she is confused about where to find the washroom.  Washrooms are not always easy to find, especially for someone with dementia.  Often, washroom doors remain closed, even when unoccupied.  Someone with dementia may not think to open closed doors to see what is behind the door. They may not have an intuitive sense of where a bathroom is likely to be located within a home or apartment. Although she may have lived in the same home for years, or decades even, dementia can cloud her memory and obscure what was once familiar. If she cannot easily find the washroom, she will not make it in time when nature calls.
Once she is able to locate the washroom, she may be confused about what to do once she's in there.  For some people with advanced dementia, the washroom can feel very confusing and overwhelming.  If the toilet seat lid is down, the toilet may not look familiar. A white toilet and white sink may look very similar and can be confusing.  A wastepaper basket may seem more familiar and is often mistaken for the toilet itself.
Sometimes people attempt to sit down facing the toilet, rather than with their back to the toilet tank, as it is typically used. Because it feels so unusual when facing backwards, there is no long-term memory to cue what to do next.  It can also be dangerous since balance is impacted and there is a risk of falling.
If someone needs cueing through each step of toileting, their apparent challenges with incontinence may be more related to functional abilities and less so to their bladder or bowel function. They may be able to hold their bladder or bowel and may even be aware of when they need a washroom, but the confusion sets in with how to use the washroom.  If someone is experiencing functional decline, various support measures can be implemented to promote independent washroom use.
Cue cards can be helpful for those who can read and interpret directions. If your mother is inclined to read instructions and follow the directions, a cue card in the washroom to cue each step may be helpful.  In some cases, colour coding the toilet seat vs. the sink can be helpful. Contrasting colours can make it easier to see which item is which. If cue cards and colour coding are insufficient, your mother may need a caregiver to cue her through each step of the toileting process. 
When functional ability is preventing someone from toileting successfully, look for which step is causing the confusion, or which component of mobility is posing the challenge. 
By solving that specific component, you can help support someone to toilet as independently as possible.  Engaging the support of a professional caregiver may also help in identifying precisely where the needs exist. For more ideas on supporting independent toileting and continence, contact us at Warm Embrace Elder Care.
| | |
| --- | --- |
| | Chloe Hamilton at 2:40 PM |
| | |
| --- | --- |
| Grieving the Loss of Your Health | Wednesday, April 29, 2020 |
When a loved one is diagnosed with a chronic illness or a degenerative disease, the diagnosis affects the whole family.  It is easy to overlook the ways in which other family members are also impacted by chronic illness because the focus is upon the person who is unwell. 

In the flurried rush of attempting to care for the person with the new diagnosis, families are often unaware that the emotional response they are experiencing is grief.  People sometimes assume that grief only applies if there has been a death in the family, but people experience grief from many types of losses.

Grief is our human response to a loss.  It is primarily an emotional response, but it can also have other dimensions too (physical, cognitive, social, spiritual, etc.).  When a loved one is diagnosed with a serious illness, family members may grieve.  For many family members, the grief is complicated by the fact that they are still in the throes of family caregiving, and they may be expected to remain "the strong one" for the sake of the family.

Grief is not a linear process that moves predictably through various stages.  While there may be stages to grief, those stages are not sequential; there is no graduation from one step to the next.  Each individual may experience various elements of grief at different times and remain with one stage for a long time, or they may move through various stages rapidly all within one day. There is no correct way to grieve, and there is no such thing as "failing at grief".  It is an individual journey and process for each person.

There can be triggers for grief, and those triggers are as individual as the grief process.  A trigger could be something like hearing a favourite song that you once danced to with your spouse, and grieving that your spouse can no longer dance.  A trigger might also be a daily routine that has suddenly become difficult, and grieving the loss of ability or independence that changes gradually. 
For many families, there is grief over the loss of a role within the family.  It might be the role of primary provider if employment is reduced; it might be the role of fix-it-man around the house and no longer being able to operate tools; it might be the role of coordinating family events and family members feel scattered and disconnected. The change of roles and responsibilities can be a difficult transition and grieving those changes is a normal—even healthy and expected—response.
Grieving is an action.  It requires effort and work.  The goal of grief is not "to get over it".  Unfortunately, many families feel that the message from friends and sometimes even health care professionals is that they should "get over it" or "get back to normal."  When a family member is coping with a chronic illness, returning to "normal" is no longer an option. 
The previous version of normal doesn't exist.  Illness has redefined what normal will be like.  The goal is to adjust to a new normal—adjusting to the illness as a new reality of life, and recognizing that this will alter many aspects of life.  Once families have begun to adjust to their new normal, they can begin to see hope for a newly defined future.

Instead of looking for a reason that the illness is present within the family, seeking meaning can be a lot more helpful.  Seeking meaning is looking for a silver lining—acknowledging that a difficult situation is the reality, but perhaps there can be some wonderful moments that are significant. 
While this may seem like a subtle shift in mentality, it can result in vastly different feelings.  Looking for reasons suggests that someone had to experience the illness in order to learn a certain lesson; looking for meaning is acknowledging that the illness has happened, and finding glimmers of hope will make the journey more meaningful.

How can you best support someone who may be grieving because of an unwell family member? 
The most important thing you can do is to remain connected.  Family caregivers constantly report that their closest friends and even other family members distance themselves because they don't know how to help, or they don't want to impose. 
One gentleman laments that while his wife was palliative, she had so few visitors.  She felt the greatest relief from pain while a visitor was present, and her husband expressed this to friends and family, but few visitors came to the house because they did not want to impose.  Visitors weren't seen as an imposition, but as a welcome relief. 

The greatest thing you can do is to ask how you can best be supportive, and then LISTEN!  Truly listen.

Allow family members to tell you what they need and what they want.  Most of all, they will appreciate a listening ear who acknowledges their challenges and validates their feelings and experiences.  Pre-judging or assuming what someone is thinking/feeling is not helpful. 
A woman remarked that the comment "but you look so well!" (or that her husband, for whom she cares, "looks so well") to not be helpful.  While it is intended as a compliment, it shuts down any conversation about how she is truly feeling.  She would prefer that someone just ask her how she is feeling, and be open to a conversation.
To best support someone else, be a listening ear and don't distance yourself.  Remember that the person with the illness as well as the whole family is adjusting to a new sense of normal. 
Be wary of judgmental statements such as "things happen for a reason", and instead help others to see some of the meaningful moments that have touched you and might also touch them.
| | |
| --- | --- |
| | Chloe Hamilton at 10:24 AM |
| | |
| --- | --- |
| It's Okay to Ask for Help | Tuesday, April 14, 2020 |
When self-isolating at home, have you found yourself scrolling through random online updates more often than you want to admit?  If so, you've probably seen articles and posts about parents who are going crazy being cooped up with their children for weeks on end. Both the parents and the children are feeling the strain.
It isn't just the parents of young children who are feeling the parent-child relationship strain. It can be felt at all ages but is showing up particularly strongly for those who have been thrust into a caregiving role that is more extensive than they anticipated.
Adult children of ageing parents who have dementia or other high-care needs may suddenly find many of their regular support systems removed. The Adult Day Program that your mother attended a few days weekly is now closed; her regular social groups at the church have shut down; even the PSW who usually comes to bathe her has not been coming. Your mother's schedule is in upheaval and you have become the primary—and only—caregiver.
It can be pretty overwhelming to suddenly find yourself in the full-time position of caring for someone with dementia. While you're happy to help sometimes on some days, being the only support person day after day is wearing you out and you're starting to feel the strain.
It is okay to admit that, just like your mother, you've experienced a massive upheaval in your schedule and routine, with newly added responsibilities.  And though you may be tempted to think "I'm not working at the moment so I should be fully available to care for mom," providing 24/7 dementia support is more than one full-time job.
Providing care to a loved one with dementia is more than just physically taxing. It can be emotionally exhausting as well. There are certainly very meaningful moments with laughter and joy, but when it is your parent or your spouse whom you've known for decades, it will undoubtedly be emotionally exhausting as well.
Just because you are home at the moment and may not be working does not mean that you are equipped to provide 24/7 dementia care. It is okay to acknowledge that sometimes, a professional is required and someone who is not related to your mother may be better able to provide the assistance she needs right now.
Fortunately, caregivers to the elderly are essential and permitted to continue caring for seniors. Here at Warm Embrace, we continue to serve our longstanding clients and we are also equipped to help families who are now finding themselves in need of more care.
As an essential service provider, we're here to help your family through this difficult time. Contact us for more information.
| | |
| --- | --- |
| | Chloe Hamilton at 10:50 AM |
| | |
| --- | --- |
| Connecting Online During Covid-19 | Tuesday, April 7, 2020 |
Everyday communication is important for our elderly population, certainly more so during these isolating times. Bill Walsh from AARP said: "At this moment in time, we're not just combating the coronavirus, but we're combating fear and anxiety and social isolation as well. So, it's important to stay in touch with your loved ones and let them know that they haven't been cut off or somehow marginalized."
A quick traditional phone call is always lovely but why not introduce unique devices or new apps to your loved one? Your loved one's interest in technology might surprise you. A study completed in 2017, discovered that 70% of seniors are now online and from 2013 to 2016 tablet ownership in seniors doubled. I know when chatting with our clients, I am always surprised to find out how many of them use Facebook, Facetime, Apple apps, Furbo, etc.  
There are unique ways you can virtually connect with your loved one! We have compiled a list of the four best ways to virtually connect.
1) Videocall your loved one
If your loved one has a WIFI connection, a smartphone and an email address, they're already three steps ahead! There are several apps you can use to video call your loved one – Zoom, Skype, Facetime, Google Duo, WhatsApp – just to name a few. I recommend keeping the conversation at a maximum of three people. It increasingly becomes difficult to hear with additional people, especially if people are talking at the same time!
Traditional phone calls are wonderful and always appreciated but video calls are more interactive. In a video call, you can see your loved one's facial expressions and body language. You can even get creative with video calls! On a call, you can virtually share a cup of tea, you could try puzzling together, or you could even start a craft together. It doesn't have to be a traditional conversation it could be a time to engage your loved one in a fun activity.
2) Play an online game with your loved one
If your loved one doesn't want to be on video but wants to interact virtually, you can introduce online games. There are apps where you can compete against your loved one, such as words with friends, chess, scrabble, billiards, etc. There's an endless amount of options in the Apple store and in the Google Play store. You are bound to find a game that looks interesting and fun!
3) Watch a movie together
Who doesn't love movies?! Pop some popcorn and watch a movie with your loved one. Netflix released a new feature called Netflix party for desktop computers. It allows you to synchronize video playback and adds a group chat between yourself and your loved one. This is a great tool for a fun family gathering! You can add the grandkids to the party as well, and it can become a weekly ritual.   
If your loved one doesn't have Netflix or a computer, you can always video call your loved one as you both watch the same TV channel or DVD. Another option is simply calling your loved one on the phone. Even though watching a movie is generally done quietly, it's comforting knowing that you are with someone and sharing the moment with someone you love.
4) Visit a furry friend on Furbo
Furbo is a camera that's designed for dogs. It's a neat device that allows owners to check in on their pets remotely. There is also a microphone so dogs can even hear their owner's voice commands.
We have a client – let's call her Jeanie - who loves receiving visits from her daughter's dog Buddy. When chatting with Jeanie, I was happy to discover that she's been visiting her daughter's dog virtually on Furbo. Through the app on her smartphone, she is able to talk to Buddy, see what trouble he is up to and throw him treats by clicking a button.
Throughout my conversation with Jeanie, I could sense how happy she was to have the chance to interact with Buddy.  Even her regular caregiver mentioned how Jeanie brightens up after interacting with Buddy on Furbo. The moments she is interacting with Buddy not only make her laugh and smile but they also provide Jeanie comfort and peace.
It might take a few tries to get your loved one comfortable with technology but the time and patience to teach them is worth it. Your elderly loved one will thank you for giving them the opportunity to connect. During this difficult season, we might have to socially distant but we don't have to socially isolate.
| | |
| --- | --- |
| | Lissette Mairena Wong at 9:48 AM |
| | |
| --- | --- |
| Thank You to All Our Incredible Caregivers! | Tuesday, March 31, 2020 |
From the bottom of our hearts, we want to thank all of our incredible caregivers who are front-line heroes during this COVID-19 crisis.  Every day, our caregivers continue to serve the clients who need them most. 
Our caregivers are absolutely essential. Without their help, some of our elderly clients would not be able to get out of bed, or use the washroom, or cook a meal. It is our caregivers who help these clients to maintain their daily routine and ensure their most critical needs are met.
One of our clients, whom we'll call Viola, is 99 years old and lives in her own home. She needs daily assistance and desperately wants to remain living at home instead of moving into a group setting at a time like this.  Viola is lucky enough to have her son living nearby, and he usually visits her daily to ensure she has her medications and a proper meal. However, Viola's son is a senior himself and he has an immune disorder. He cannot visit his mother at all right now as he is strictly self-isolating.
Fortunately, our wonderful caregivers are filling the need by taking care of Viola on a daily basis, helping with everything her son once did. Viola is thriving with daily visits and her son has peace-of-mind knowing that his mother's medications are on track and she is eating well, even in his absence. Viola's son called to tell us how relieved he is feeling, and the emotion was palpable even over the phone!
Our services are truly essential to so many elderly individuals in this community. We serve some individuals 24/7 and provide necessary assistance like bathing, dressing and help getting in and out of bed. Our amazing caregivers are the ones that can make that happen!
Thank you to our caregivers: you are more than essential; you are front-line heroes who continue to make a difference in our community, each and every day. Thank you for all that you are doing to support seniors; we appreciate your sacrifices and your diligent care to the seniors we serve. We appreciate you and everything you're doing! 
| | |
| --- | --- |
| | Chloe Hamilton at 12:36 PM |
| | |
| --- | --- |
| Our Mission During COVID-19 | Friday, March 13, 2020 |
What a turbulent week it has been!  Undoubtedly, you've been following the news more than usual as things have been changing by the day, sometimes by the hour. It is easy to get swept up in the wave of uncertainty. Here at Warm Embrace, we are remaining grounded by our mission of:
Empowering the elderly
To experience fulfillment daily
Through dignified care
Our clients need us just as much today as they did last week, last month, and last year. In some ways, they probably need us even more than before!  We remain committed to doing more than just meeting basic needs. We aim to go above and beyond each day to help our clients have the best day possible.
Right now, meeting basic needs includes practical measures such as doing the grocery shopping so that elderly clients and their loved ones are not out in stores. It also means sanitizing the home more thoroughly and frequently than usual. It means cooking homemade meals to ensure quality nutrition.  It means serving clients whose family members may be in self-isolation and are unable to visit.
Going above and beyond to ensure our clients experience fulfillment each day means meeting clients' social and emotional needs.  For those with dementia who may not understand all that is happening, we are maintaining a routine.  People with advanced dementia may have a difficult time following the facts of a news story, but they are very aware of the emotions conveyed by the coverage. They can feel the anxiety and stress of those around them without understanding the source of anxiety. For our clients, we are a reassuring presence, the calm in the storm.  Instead of focusing on what's happening out in the world, we remain present, in the moment, with the person at hand to help them feel at ease.
We're here for those who continue to need support caring for loved ones. Family members who live at a distance are now unable to travel; we will provide the help needed for local elderly relatives. For those who typically attend adult day programs, we can provide one-on-one support instead of the usual group setting.
As always, we prioritize the health and wellness of our clients and our caregivers. We continue to monitor and follow the recommended guidelines of the CDC and public health. We have equipped caregivers with specific COVID-19 training and essential supplies such as personal-sized hand sanitizers that they can carry at all times.
Of course, the situation continues to remain fluid and is ever-changing and we will adapt to keep up with the changing times. Through it all, we're here for you and we're here to serve the elderly who need us most. If we can be of assistance in any way, please reach out to us; we look forward to hearing from you.
| | |
| --- | --- |
| | Chloe Hamilton at 12:31 PM |
| | |
| --- | --- |
| Are you doing everything for your elderly parents? | Friday, February 28, 2020 |
You've been managing your own household, your parents' household and now your in-laws need some help too.  You already feel stretched too thin, and your parents' needs keep increasing. You need homecare support for your parents, but they refuse to even consider it.
Your father says he "doesn't need a babysitter" and your mother declares that she can "do everything just fine myself".  And by that, what she really means is that you are doing everything just fine for them!
Your parents think they're managing just fine because you're filling in all the gaps.  They don't realize just how much you're doing. They just benefit from the fact that everything gets done.
For years, you've been trying to follow your parent's wishes.  You respect their decisions and do your best to help support them in those decisions. They keep saying they don't want or need any help and you've been trying to respect it.
The problem is, they not only need the help, but they are also already receiving help.  The help is coming from you, and it's now more than you can manage on your own.   It is okay to acknowledge that you can no longer provide all the assistance that they need.  You aren't failing to respect their decision, you are making a decision that is necessary for your own health and wellness.
You can explain to your parents what you are able to do, and outline the tasks that are now becoming too much.  You can outline options for how your parents can fill the remaining gaps and empower them to make a decision that best suits their needs. For example, you are willing to do the weekly grocery shopping and visit with your parents after putting all the groceries away, but it is no longer feasible for you to be cooking dinner for them every day.
You can then outline meal options for them.  They could order Meals on Wheels or another meal delivery service. They could move into a retirement home where meals are provided. They can have a caregiver cook meals together with them in their own kitchen, using their own preferred recipes.
You can help outline the pros and cons of each option, and how each option would fit into their lifestyle.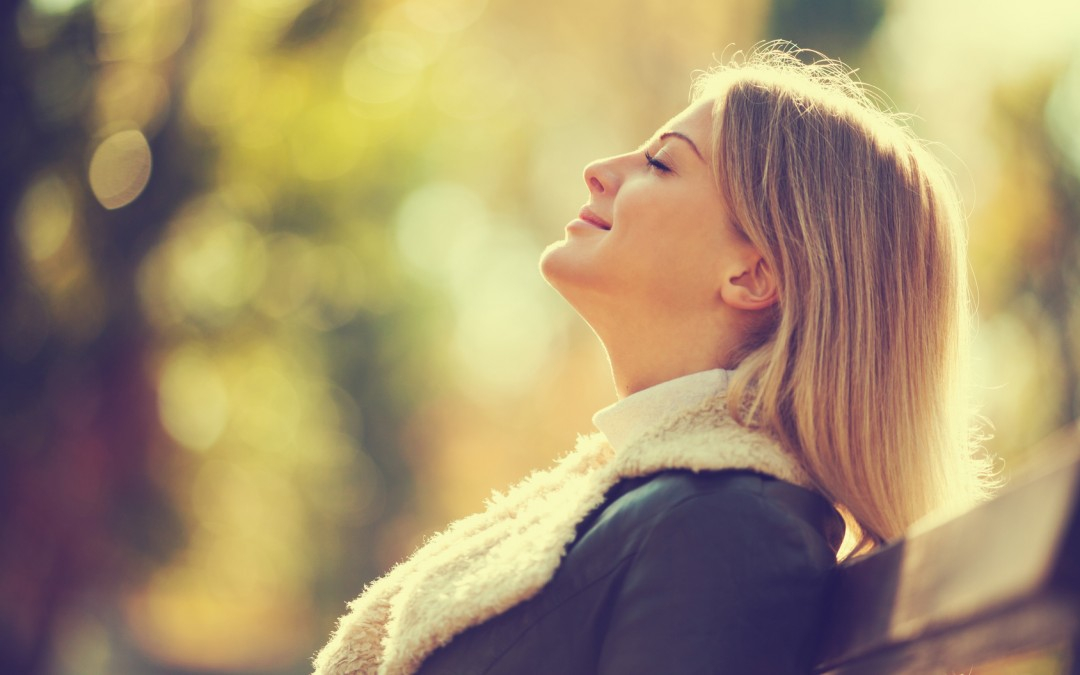 Stepping back and acknowledging what you need for yourself does not take away your parents' ability to make their own decision. It just eliminates one of the options from the list—the option of you cooking the meals daily.
As long as you continue to be the primary option, as long as you continue to cook dinner daily, your parents will not seriously consider any other option on the list.  You need to clearly articulate what you can and cannot do, and then guide your parents through the decision making process about how to solve the remaining gaps.
Homecare can address many of those gaps and provide the individualized attention and assistance they are accustomed to receiving.  Homecare is not always just about the senior client; it is often about alleviating family members who have been doing far more than is sustainable. 
A wonderful caregiver—or team of caregivers—can take care of your parents' to-do list so that it doesn't all fall on your shoulders. 
| | |
| --- | --- |
| | Chloe Hamilton at 4:11 PM |
| | |
| --- | --- |
| The Art of Disguising Exercise for Seniors | Tuesday, December 17, 2019 |
At what age is exercise no longer important?
That's a trick question—there is no age when exercise isn't important.  Just because someone is elderly doesn't mean they're exempt from exercise!
It does mean the exercise needs to be modified to match ability level and possible injuries or conditions such as arthritis.  What qualifies as exercise also shifts as someone ages.  When someone is young, it may take a jog or run to get their heart rate up, whereas an elderly senior may increase their heartrate just by walking. The important thing is to increase the heart rate and to get the blood and oxygen flowing.
Sadly, many seniors lead highly sedentary lives.  All too often, the lazy boy recliner becomes the centre of seniors' worlds. They settle into the recliner first thing in the morning and watch television for a significant part of the day. They nap in the chair…they may even sleep in the chair all night as a surprising number of seniors tend to do.
The most activity they get is a few steps to the washroom and back.  Even then, I've met many seniors who intentionally limit their fluid intake to reduce the number of washroom trips required!  Going to the washroom may be the only activity they're getting, and even then they're limiting that.
A senior who has become accustomed to such a sedentary lifestyle will need to reintroduce activity gradually. Compared to their currently sedentary day, it does not take much effort to suddenly double activity levels! Simply getting up and out of their chair becomes a form of activity that cannot be taken for granted.
If you're visiting someone who tends to be overly sedentary, encourage as much movement and activity as possible.
As a precaution, you might avoid suggesting "exercise".  Calling it "exercise" may be a barrier to some elderly people. If they don't have the same context as you do for prioritizing fitness and exercise, they may not be inclined to want to "exercise".
Instead, integrate basic activity into your visit.  Suggest sitting at the kitchen table together for a bit. Ask them to show you around. Step outside into the backyard.  While it may not qualify as exercise for you, it is most definitely an increase in activity for them. Be mindful to not push too hard too quickly, but continually suggest more and more activity—and increasing lengths of time out of the lazy boy chair.
When you're in the kitchen together, ask them to reach items out of the cupboard. Bending, stretching, reaching are all basic movements that are necessary to maintaining a range of motion.  Ask for help folding laundry and putting it away.  The "excuses" you use to call your loved one into another room, or get them up and out of their chair are only limited by your imagination.
Before you know it, you might start getting a little devious in the creative ways you encourage more activity during your visit. The better you can disguise the increased activity as anything other than exercise, the more successful you'll be!
| | |
| --- | --- |
| | Chloe Hamilton at 12:51 PM |
Contributors
Latest Posts
Archive
2020

September

August

July

June

May

April

March

February

January

2019

December

November

October

September

August

July

June

May

April

March

February

January

2018

December

November

September

August

July

June

May

April

March

February

2017

December

November

September
Tags
Everything
Dementia
Long Term Care
Homecare
Retirement Home
Alzheimer's
Parkinson's
Aging
Elder Abuse
Holiday
Warm Stories
Healthy Living
Health Care
Events
Companionship
Sandwich Generation
Respite Care
Independence
Staying in your own home
Parents Refusing Help
Activities