What do you get for the grandparent or senior who already has everything? The great-grandparents are even harder to shop for! What is the perfect gift for someone who is 80+? Different gifts are ideal depending upon where someone lives. Here are two gift list ideas to suit different living situations.
4 IDEAS FOR SENIORS LIVING AT HOME
If your 80+ relative is living independently at home (either a house, condo, or apartment), then the best gifts you can give them are practical items that will prolong their independence. Your loved one is likely very focused upon remaining at home for as long as possible; any gift you give that helps in achieving that goal is a good idea.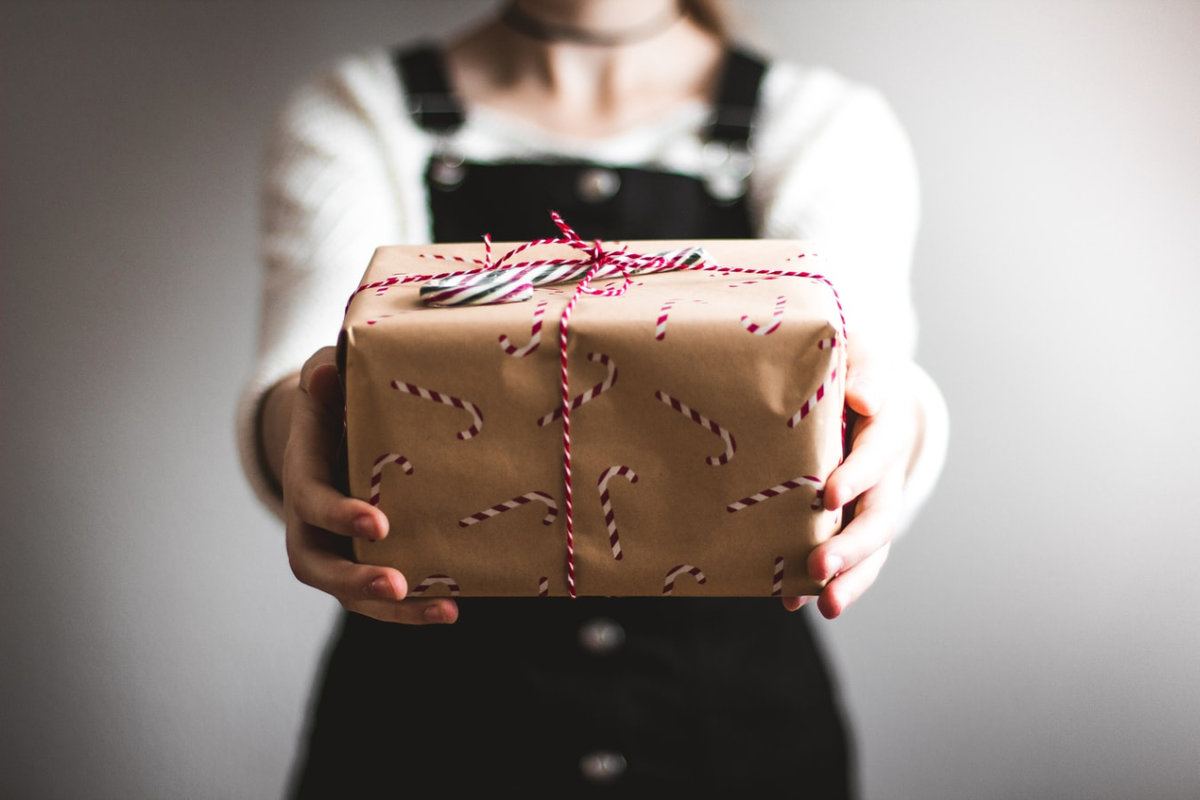 Here are some suggestions
1. Gift Certificates for property maintenance. The physically demanding activities of home maintenance are likely difficult, so provide your loved one with a gift certificate for regular home maintenance chores such as snow shoveling, grass cutting, garden upkeep, window washing, etc.
2. Homemaking and Household Assistance. Out-door house maintenance is not the only area of challenge for the elderly. Household chores can also become quite onerous. Your loved one will greatly appreciate a gift certificate for housekeeping. 
3. Assistive Devices. Assistive devices can include a whole range of products to help with any variety of needs. There are specially designed items for challenges such as hearing impairment, sight impairment, weakness following a stroke, dexterity, memory loss, etc. You might be surprised at some of the items available for purchase at your local assistive devices store. Your loved one will truly appreciate this gift if they have already acknowledged challenge in a particular area.
4. Transportation. Many elderly seniors no longer have a licence and no longer drive. No access to transportation can be isolating, especially in the winter months. Providing your loved one with pre-paid driving options ensures that they will not be home-bound when the winter weather hits. Warm Embrace caregivers are pleased to drive your loved ones wherever they need to go.
4 IDEAS FOR THOSE LIVING IN NURSING HOMES
If your loved one lives in a retirement home or long-term care centre, then different gifts might be more appropriate. Their personal quarters are much smaller, so they do not have space to keep many belongings. Here are some ideas that won't take up too much space but will still bring a smile on Christmas day.
1. Window Ornaments. Glass window ornaments are pretty to look at, and cast a cheerful glow when the sun is shining. There may not be much shelf space available for knick-knacks, but adding a personal touch to the window doesn't take up any additional space.
2.Personal Items. Residents in long-term care use their own preferred personal care items such as hand soap, lotion, toothpaste, etc. A care package of your loved one's favourite items is always appreciated! The scent is strongly linked with memory and emotion; selecting a favourite scent can induce positive memories.
3. Blanket or Lap Quilt. Having a cozy item such as a small blanket or lap quilt is always comforting. It can be left on the bed or on a chair in your loved one's room. If recognition of new items is difficult for your loved one, a blanket on the bed implies its purpose in a way that new clothing items do not.
4. Companionship. Providing your loved one with on-going visits is probably the best gift you could offer. Warm Embrace provides Companion Aides to long-term care centers across the region. Companion Aides visit one-on-one with residents and can take them on personal outings into the community. They provide mental and social stimulation, as well as an opportunity for physical activity. This is a gift that keeps on giving long after the holiday season!
If you just have questions about the above list of gift ideas, please don't hesitate to call. We love to know that the seniors in this area will have a meaningful holiday season!