You care deeply about each of your residents but sometimes it can be difficult to meet their varying needs simultaneously.  It can be especially tough when a resident with dementia progresses, and other residents are perturbed by the new symptoms.  Sometimes other residents inadvertently exclude or even ostracize residents with dementia, which only increase agitation and confusion.
Our caregivers can help remedy this situation!
One of our favourite client success stories was with Lydia, who lived in a Waterloo retirement home. Lydia was quite spry physically and she was keen to "assist" other residents. However, her advancing dementia impaired her judgement and her ability to assess the situation. In some cases, Lydia was moving walkers out of reach or rearranging chairs as others were about to sit down, placing others at serious risk of falling. 
This presented a challenge for retirement home staff. Of course, the safety of all residents needs to be a top priority, and managing Lydia's need to be active and assist is also important.  The BSO team was brought in to help problem-solve the situation and they determined that the best non-pharmacological option would be attendant care.  Since Warm Embrace offers extensive dementia training to our caregivers, our team is particularly well-suited to support residents whose dementia is advancing.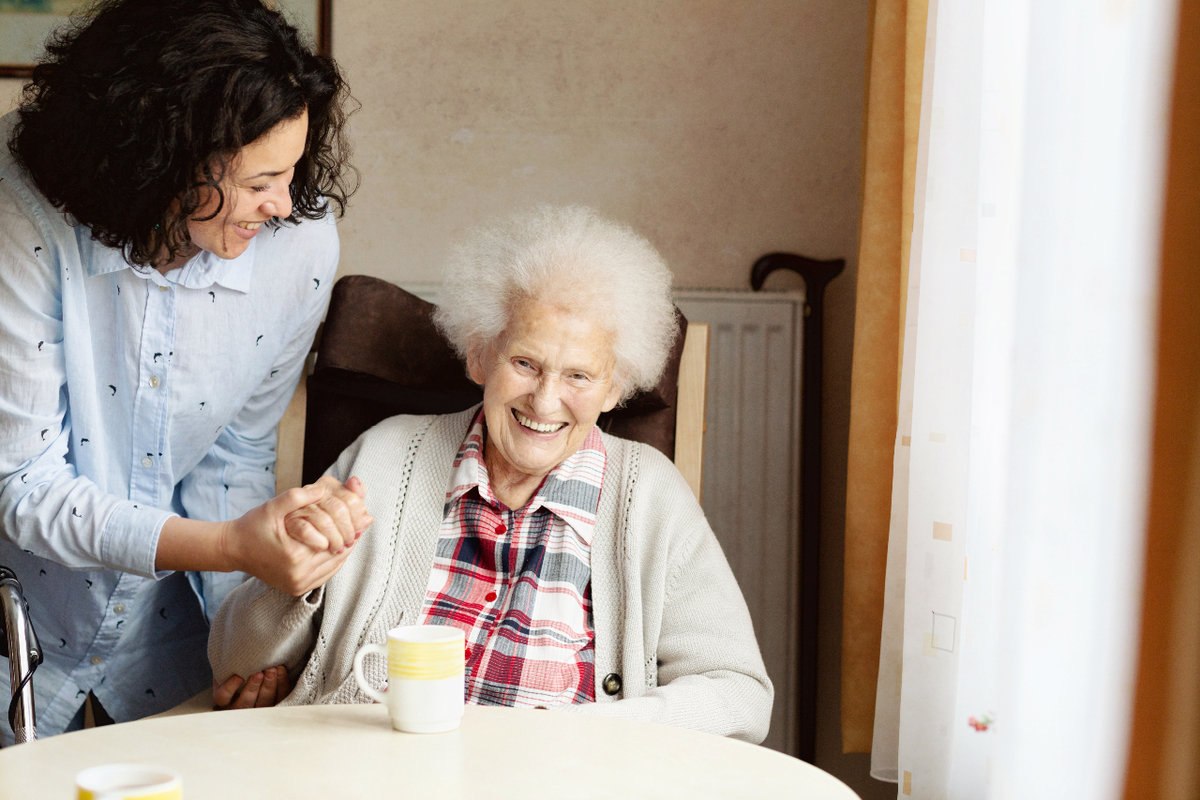 Warm Embrace caregivers were paired with Lydia and found her to be delightful! When redirected to positive and constructive activities, Lydia stopped interfering with other residents. Her need to feel helpful, involved and productive could be met in ways that protected the safety of other residents.
Within a week, the other upset residents had stopped complaining about interferences and they became contented residents again. The staff could return to their regular responsibilities since they no longer had to be completely preoccupied with just one resident. Lydia herself was so much more content and happy; all traces of agitation evaporated.
Attendant care made all the difference in this situation.  Retirement home staff were pulled in many directions attempting to meet everyone's needs at once. By providing one-on-one support to Lydia, everyone's needs could be met simultaneously, which also relieved the strain and stress on staff.