One of the best ways to avoid the winter blues is to get out and be active while enjoying some of the beauty of winter. Winter walking is great for physical activity as well as providing relief from cabin fever. Winter walking must be taken seriously though and approached carefully.
Over 12,000 Ontarians land in the hospital each year from falling on the ice. Half of these falls occur in January or February—apparently the two most slippery months of the year. One-third of those falls happened to people who were age 60-79 and resulted in an average hospital stay of 7.6 days.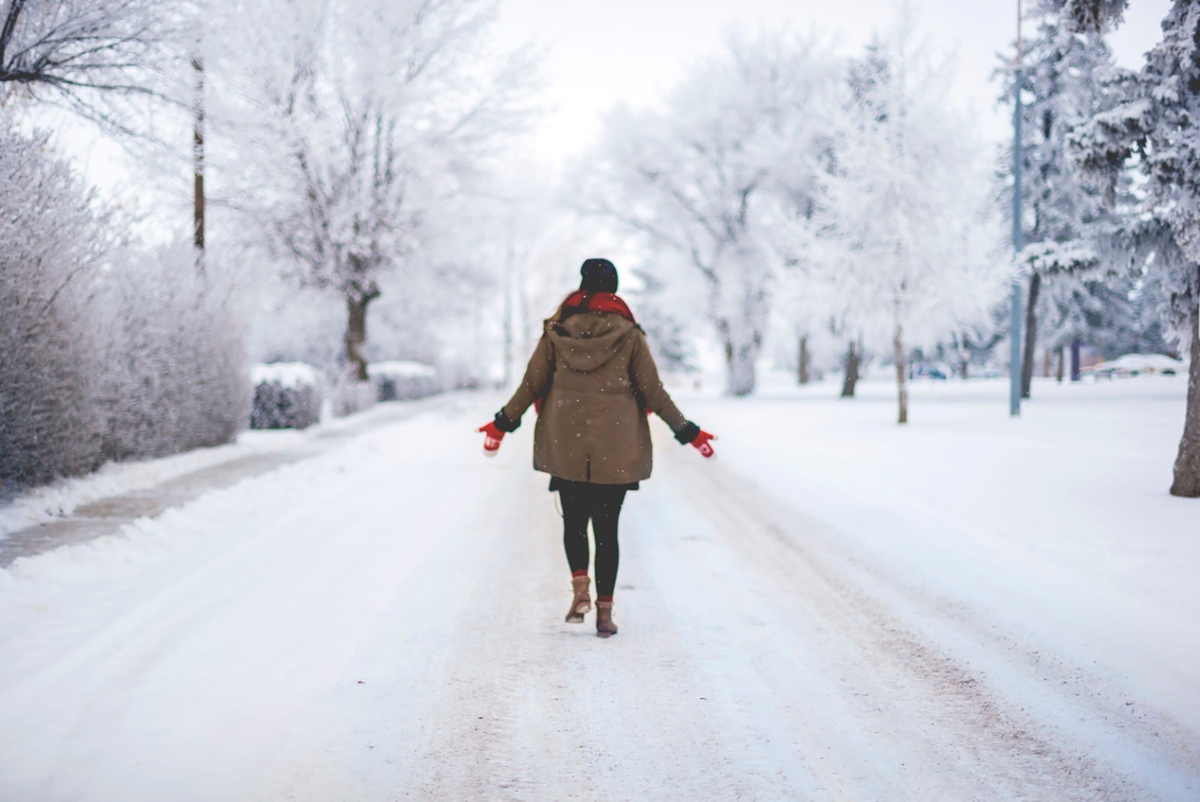 What you might not expect to find out, is that another one-third of those falls happened to people who were 40–59 years old, and their average hospital stay was 3.6 days. Fall prevention, especially in the winter, is not just an issue that affects the elderly. Winter safety is important for any Canadian who is willing to venture out into the cold!

Here are some basic safety tips to keep you and your loved ones safe this winter.
 
Footwear: good quality winter boots are essential! They need to be waterproof and insulated, have a thick and non-slip tread, have low and wide heels, and be light in weight.
 
Ice grippers: you can attach ice grippers to the bottoms of your boots for added grip on hard-packed snow and ice. Warning: the grippers are terribly slippery on smooth surfaces like tile, stone, or ceramic. You should always be seated when attaching the ice grippers to the bottom of your boots.
 
Hip Protector: wear a hip protector when walking outdoors. A hip protector is a lightweight belt or pants that have shields to guard the hips to give you added protection should a fall occur.

Carry sand: carry a small bag of grit, sand, salt, cat litter—in your pocket or purse so that if you must cross a particularly icy section you can sprinkle some grit first.
Cane or Urban Poles: use a cane, a set of Urban Poles, or ski poles to help with balance. Attach an ice pick to the end of your cane or poles for added stability.
Buddy System: walk with a friend or family member. Canadian winters are unpredictable and for your safety, you should always walk with another person. Let others know which route you will be taking and when you expect to be home again. 
Resort to the Indoors: in the truly Canadian winter storms, exercise indoors. Utilize an indoor walking track where there will be no ice or snow for you to battle.
Triple Vitality: enroll in the one-on-one exercise program offered by Warm Embrace Elder Care—right in the comfort of your own home! You can remain safe and warm at home while still maintaining your fitness and mobility.

Have a safe and happy winter!