It's easy to assume that every family but yours is a Hallmark family—you know, the families for whom all those rosy greeting cards are written.  You stand in the aisle at the greeting card store, reading card after card, thinking "who is this stuff written for?" You step back and assume that everyone else's family must match the Hallmark ideal. . . otherwise, who buys all those cards?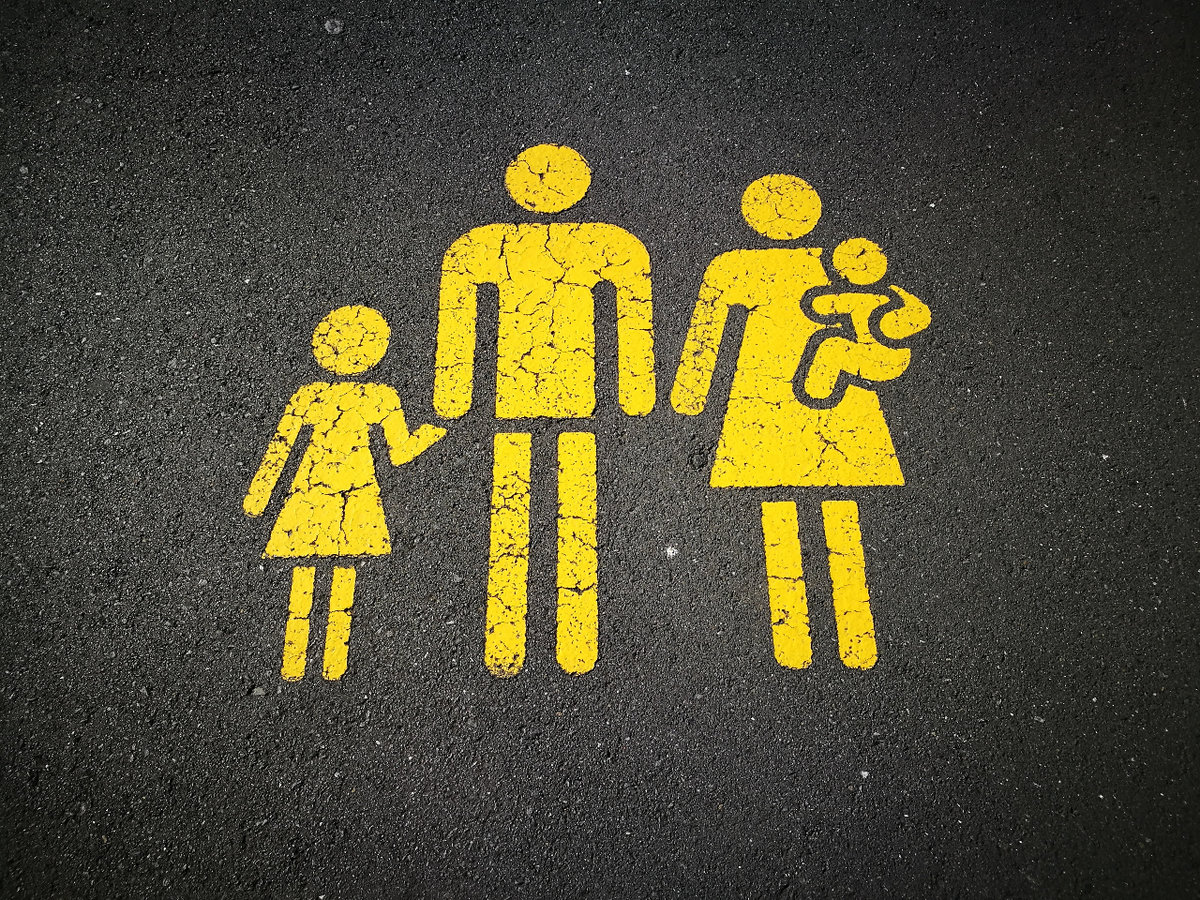 Then you go home and watch Modern Family or Keeping up with the Kardashians just to feel normal again. At least your family isn't as messed up as THAT! No wonder people binge-watch series about messed-up families or reality television series full of exaggerated drama.  Compared to all that, your family is golden!
After more than a decade of helping families who are in the throes of family caregiving or a health crisis, I can tell you this—there is no such thing as a Hallmark family.  There are no Cleavers or Brady Bunches.  Every family has its ups and downs, its complexities and its dramas. Every family has an image they present to the world, and that image is usually different than the comprehensive version that emerges if you could see all the nuances.
In the world of eldercare, we see this all the time.
A health crisis occurs—a hip fracture, a fall, a hospital admission, a diagnosis of dementia—and cracks start to appear.  A health crisis puts a strain on the entire ecosystem of a family; it can ripple across generations, affecting everyone to varying degrees.
It's like the old saying—"when you get bumped what's on the inside comes out." 
It isn't uncommon for old patterns to emerge, or childhood woes to resurface, or grudges and resentments be dredged out.  It's exactly this type of stuff that makes families complex and entirely unique—and nothing like the fantasy world of The Brady Bunch.
Of course, these emotionally draining issues are utterly exhausting, which further reduces your resiliency to deal with the crisis at hand.  Later you'll look back and think "why couldn't I just keep my mouth shut?" or "that wasn't the right battle to choose….what was I thinking?" 
You weren't thinking, you were just responding emotionally—and so was everyone else in the situation. It's easy to look back and edit what should have been said and done, but at the moment, through the fog of high emotions, lack of sleep, uncertainty, confusion and exhaustion, things are said and done by various members of the family.  Next thing you know, it feels like there's drama!
Through it all, you may be relieved to know, that your family is not that crazy after all!  In fact, you're probably more normal than you think.  If normal means standard, regular, average then your family IS normal by having complex dynamics because every other family also has complex dynamics.  There are no Hallmark families, so stop worrying about trying to attain that status.  Acknowledge the absurdities that make your family what it is, and aim to work with those absurdities—rather than hiding them—to find your way moving forward.
Even families who appear strong and tight-knit, devoted and loyal to each other with abundant love and joy—even those remarkably blessed families have their unique dynamics that are rattled under the pressure of a health crisis.
If you're really lucky, the glowing version that you present to the world may not be too far off the real version. Years go by—maybe even a decade or two—and you'll believe that façade has become the reality.  Beware though, when a crisis emerges, so do the cracks in the façade.