| | |
| --- | --- |
| 4 Reasons to Leave the Hospital Quickly | Wednesday, June 12, 2019 |
They're discharging mom...TODAY?!
4 Reasons to Get Elders Out of the Hospital Quickly!
Your mom just had surgery and you thought she'd be in the hospital for weeks, but she's being discharged today! You may feel as though your mother is being pushed out of the hospital door just to make space for the next patient, but there's a lot more to it than that.
Here are four reasons why you don't want an elderly relative to remain in hospital any longer than necessary:
1. Bedrest is TERRIBLE!
When someone is sick or recovering after surgery, it is tempting to pamper them while they remain in bed all day long, but that is actually the worst thing for recovery.  For every day of bed rest, the frail elderly lose approximately 5% of their mobility.  After only a week of bedrest, they could be down by 35% of their mobility—and they may not have started with 100% prior to surgery. Getting up and out of bed is crucial to retain mobility and strength. Encouraging someone to get up periodically throughout the day will prevent the 5% mobility loss that comes with complete bedrest.
2. Hospitals make you sick!
The risk of contracting an additional illness while in hospital increases the longer you remain in hospital. Those with weakened immune systems are most likely to contract superbugs such as MRSA or C-difficile which are antibiotic resistant.
These illnesses can cause severe diarrhea which often leads to dehydration, which increases the risk of delirium—the next item on the list.
3. Delirium, Dementia or Despair?
Delirium is a state of confusion that can be mistaken for a sudden case of Alzheimer's Disease. It is NOT a form of dementia, but it can mimic dementia.  The frail elderly are at high risk of developing delirium in the hospital.
Here are some of the risk factors:
Medication changes—their regular medication routine may be changed to  help with diagnosis
Interrupted sleep—injections in the middle of the night, a nurse checking in, etc.
Day/night reversal—orientation to time of day becomes difficult when lights are on all night and circadian rhythm is interrupted.
Lack of social interaction—while nurses and doctors may conduct a test or provide care, they cannot remain at a patient's bedside for hours at a time. The loneliness and sense of isolation can cause the elderly to despair. With a sense of time interrupted, someone may believe they have been abandoned for days.
4. Get back on the john!
If an elderly person is at risk of falling or they need assistance, they won't be permitted to toilet independently.  They can press the buzzer to request help, but hospital staff may not be immediately available. In many cases, it is easier to catheterize a patient to ensure that they are not attempting to get out of bed and risk falling on their way to the bathroom.
The longer someone is catheterized, the greater the risk that they will become incontinent. The catheter holds open the muscles that usually contract to block the bladder. Those muscles will essentially become lazy. The catheter might be removed, but the muscles may have lost their ability to retract and no longer be able to contract sufficiently to contain urine.
Losing the ability to hold one's bladder has enormous ramifications. Beyond the increased care needs, someone's confidence and quality of life can be negatively impacted by incontinence.
The hospital is the right spot for someone who is acutely ill or injured, but it's a terrible place to recover! Returning home as soon as possible will prevent these four risks of a prolonged hospital stay. We can help your loved one remain healthy and well!
| | |
| --- | --- |
| | Chloe Hamilton at 10:25 AM |
| | |
| --- | --- |
| Your Role in Creating an Inclusive Community | Tuesday, June 4, 2019 |
Inclusion is a hot topic and a very important one for our elderly population. It emphasizes the importance of inviting the active participation of all citizens, including our elderly population, into our social fabric. 
The Canadian Network for the Prevention of Elder Abuse (CNPEA) has reported that:
Being socially isolated is a common affliction among older adults. More than 30% of Canadian seniors are at risk of becoming socially isolated.

Isolation and loneliness are as bad for your health as smoking 15 cigarettes a day.

And, social isolation can put seniors at increased risk for elder abuse.
Inviting the elderly population into social spaces is the first step, the second next step is creating an age-friendly community.
What exactly is an age-friendly community?
Being age-friendly means that there are no barriers to accessing services in the community, regardless of age or ability. A city that is designed to include and be accessible for its elderly residents is automatically factoring in the needs of its younger population.
For example, if a community is accessible for someone using a walker or wheelchair, it is also accessible to a parent pushing a stroller. The examples that we think of quickly are usually about physical accommodation such as ramps, wider doorways, longer crosswalk signals, etc. These accessibility features are certainly important, but a truly age-friendly community is about far more than just physical accessibility.
Dr. John Lewis, professor at the University of Waterloo, points out that currently, one-quarter of Waterloo Region's population is age 55 plus. That number is only going to increase in the next few decades. It is not acceptable that there are ageist prejudices towards 1/4 of our population! If we want to have a community that is inclusive to all members, it needs to be designed to suit those who are age 55 and older.
Age-friendly communities are about inclusion and a sense of belonging. It is about receiving the respect and dignity that all citizens deserve, regardless of ability or age.
Often, these issues relate directly to coping with ageism. Ageism is the stereotyping of and prejudices against someone because of their age. It might include automatically treating someone in a certain way, just because they appear to be a senior.
For example, assuming someone is hard of hearing because they have gray hair is an ageist stereotype. Another example is the way that professionals often speak about a senior to their family members, as though the senior is not even in the room! The conversation should be directed to the relevant person, regardless of age.
In addition to physical challenges, some people experience cognitive changes. These people deserve the same level of respect and inclusion as all other members of society. Brenda Hounam, dementia advocate and spokesperson, highly advises communicating about dementia itself. Rather than hiding her challenges with dementia, she has decided to be very public and make others aware of her disease.
Hounam suggests that people "open the doors for communication—just ask". She feels that it is much better to ask for clarification and to communicate clearly with someone who has dementia; do not just make assumptions. She asks that people do more than just listen; she wants people to truly hear and validate what she is saying. Hounam's overarching message is that "we are all unique, and we all have something to contribute until the last breath."
Being inclusive and respectful of all citizens—regardless of age, ability, or illness—better allows us to fully acknowledge and appreciate the contributions of all members of society.
| | |
| --- | --- |
| | Chloe Hamilton at 2:37 PM |
| | |
| --- | --- |
| Warning Signs to watch when driving with Dementia | Wednesday, May 29, 2019 |
Warm sunny weather brings more summer driving!
Driving is a very personal issue that involves strong emotions. For many seniors, driving is a privilege they've had for decades, and their personal sense of identity and independence is often linked to their ability to drive. When driving seems so second nature, it can be difficult for people to remember that driving is truly a privilege, not a right.
So, when is it time to give up the privilege of driving?
Oftentimes, the person who is suffering from dementia is the least aware that anything is wrong. They may not notice that their reaction time has changed, or that their judgment is off. The family are often the first ones to be concerned about driving, and rightfully so, as research shows that someone with dementia is eight times more likely to be in an accident than the average population.
Some warning signs to watch for if you have an elderly who is driving with dementia:
Damage to the car
Traffic tickets
Difficulty navigating familiar routes
Simple errands taking hours longer than necessary with no explanation
Mixing up the gas and brake pedals
Missing stop signs or traffic lights
Problems with lane changes and merging
Passenger input is required
Family refuse to get into the car
Consider the "grandchild question": do you feel comfortable allowing the grandchildren to ride with their grandparent behind the wheel? If your answer is no, there are likely significant concerns about your loved ones' driving ability.
If you are concerned about your loved ones' driving, you need to speak to their doctor. It is ideal to attend a doctor's visit with your loved one; you may also write letters to inform the doctor of the changes your loved one is experiencing.
The family doctor is required to notify the Ministry of Transportation, and it is the MTO who will revoke the licence (not the family doctor). After being notified by the family doctor, the MTO will send a letter directly to your loved one (not to the family doctor). The letter will state whether they may continue to drive, they need an assessment, more medical evidence is required, or the licence is revoked.
What happens when their licence is revoked?
If the licence is revoked, it is HIGHLY advised that your loved one's car be removed from the property. Someone with dementia may no longer remember that they are not allowed to drive. Disabling the vehicle is an option, though it is remarkable how handy and mechanically-minded many seniors from that generation can be, so the simple options of unplugging the spark plugs or draining the battery may be insufficient. The most ideal solution is to have the vehicle removed from the property altogether to ensure that your loved one is safe, and to ensure that others are safe as well.
It is important to understand how devastating the loss of a licence can be for many seniors. It can result in loss of independence, reduced social interaction, loneliness, lowered self-esteem, depression, and increased stress on family and friends. For all of these reasons, family doctors do not just send letters to the MTO easily; they must have concrete evidence of imminent safety concerns. To minimize the negative impact of losing a licence, family and friends can assist by providing alternate means of transportation and socialization.
There are volunteer driving services that can be accessed through your local community centres or the Alzheimer's Society. Taxi companies are often able to offer discounts to "frequent riders". If your loved one drives less than 4000—5000km per year, then it is cheaper to take a taxi everywhere than it is to maintain the car. From a purely economic standpoint, driving may simply be too expensive compared to alternate options! Appealing to your loved one's financial sense may be more effective than having them agree that their driving is no longer safe.
| | |
| --- | --- |
| | Chloe Hamilton at 12:41 PM |
| | |
| --- | --- |
| Providing Dignified Care is our Mission | Wednesday, March 27, 2019 |
In the world of homecare, terms like 'minimum', 'maximum', and 'eligibility' frequently arise.
When arranging publicly-funded homecare through the LHIN, the first concern will be eligibility—is your loved one eligible for LHIN homecare?  If they are, the next question will be "for how much homecare?" Publicly-funded homecare is all about eligibility and maximums—the maximum amount of service that can be provided based on eligibility.
Private homecare is exactly the opposite.  There are no eligibility criteria, and there is no maximum amount of service.  We gladly provide as much service as a client needs or wants.  In fact, to ensure that clients truly are well-served, we have minimum service provisions rather than maximums.
Why do we have minimum service provisions?
Here at Warm Embrace Elder Care, we have service minimums as a way of ensuring that we always provide service in line with our philosophy of care. Here are a few important ways that minimum service provisions contribute to the fulfillment of our mission and our philosophy of care:
Promoting Abilities
Our philosophy of care is about promoting abilities and never doing for a client what he or she can manage independently.  It takes significantly longer to support someone in doing a task slowly, at their ability level, than having caregivers just rush through a task on a client's behalf.  What is best for the client though?  If caregivers always just do the task because it's faster, eventually, the client will lose the ability to manage that task independently. Promoting abilities—even though it may take much longer and requires more support—is better for clients, so we allow enough time to support independence and not just do tasks ourselves.
Dignified Care
Part of dignified care is ensuring that we match each client's individual pace.  Being rushed through your daily routine, especially with something as intimate as personal care, can feel very dehumanizing. Our clients deserve the dignity of taking time and lingering over their personal routines and not being rushed by an artificial deadline imposed by a one-hour visit.
Building Rapport
Companionship is an essential element of our service. Our clients and caregivers establish a special bond, and this bond is developed by sharing quality time together. If caregivers simply rush in the door hurrying to complete a specified task in less than an hour and rush back out the door, it is difficult for rapport to develop.  Slowing down and getting to know each other as human beings first, before jumping into tasks or personal care, puts the focus where it should be—on the people first and not on the tasks alone.
Comprehensive Services
When a caregiver is paired with your loved one, that caregiver is prepared to assist in numerous ways.  Caregivers are able to help with numerous tasks in the time they are present—they might do some laundry, wash dishes, make dinner, help your loved one to shower and get dressed, and then run errands. The benefit of this model is that you don't need a separate person for each task—you don't need a driver who only does errands, and someone else who only assists with personal care, and someone else who only does laundry, etc. It's a more comprehensive approach where all the different elements of daily life can be seamlessly woven together—the same as you weave numerous elements throughout your day.  Because we're aiming to assist with so many different elements of daily living it takes more than an hour or two to effectively assist with each.
Living and serving by our mission and our philosophy of care is what makes our service exceptional.  Minimum service is the first step to abiding by our mission.  Beyond the minimum, the sky is the limit! Clients don't need to worry about exceeding the maximum or being capped at a certain level. Instead of feeling limited by caps, maximums or restraints, clients can know that we'll be there to assist as needed.
| | |
| --- | --- |
| | Chloe Hamilton at 2:08 PM |
| | |
| --- | --- |
| Why do Seniors Fall? | Wednesday, March 13, 2019 |
Do you know a senior who has suffered a serious fall? Likely you do, since approximately 30% of seniors who live in the community suffer a fall each year. The consequences of a fall can be quite serious—injury, hospitalization, even death from complications.
Did you know that falls are the cause of 90% of all hip fractures, 50% of all injury-related hospitalizations in seniors, and the 5th leading cause of death in the elderly?! These numbers also double when a senior has dementia. So, it is extremely vital in keeping seniors strong and steady on their feet.
Why do seniors fall in the first place?
"Falling isn't as much about slips and trips. It's about the failure to recover. Slips and trips happen at all ages" (Dr. George Fernie). There are various external factors at play that contribute to slips and trips; such as:
Loose carpets/rugs
Poor lighting
Unstable chairs
Steep stairs
Poor footwear (e.g. slippers)
While some falls can be attributed to tripping—such as tripping over floor mats, pets or curbs—other falls seem mysterious. The person will report that they just went down and we're not sure why. In many of those mysterious cases, the fall is due to internal factors such as:
Visual and hearing deficits
Vestibular dysfunction
Cognitive impairment
Neuropathy (abnormal sensory feedback)
Low blood pressure
Edema/swelling
Pain and foot drop
Weakness and tightness
Decreased flexibility
Slowed reflexes and balance disorders
What can we do to prevent falls?
1.  Get rid of all the external factors that cause slips and trips!
Ensure that your living space has no loose carpets or rugs, the lighting is bright for increased visibility, all chairs are sturdy with armrests, everything needed is on the main floor (no stairs), and that proper footwear is worn in the house.
2. Improve balance and stability!
"She says she wants to keep living in her home. We say it starts by keeping her on her feet" (American Academy of Orthopedic Surgeons). The number one key to fall prevention is staying active! Physical activity has shown to mitigate the deathly consequences of falls – just walking, gardening or housework is enough for an elderly loved one.
However, when your elderly loved one refuses to do regular exercise the best option is to increase their base of support.
To remain balanced, there must be a stable base of support—the wider the base of support the more stable it becomes. The base of support is the invisible box that can be drawn around your feet when you are standing. Added to this is our centre of mass—which is approximately where our belly button is located.
When someone's centre of mass is in the middle of their base of support, they are perfectly balanced. When their centre of mass begins to reach the outer edge of their base of support, they are more prone to falling.
For example, a ballerina narrows her base of support to be only one square inch when she is en pointe. Her balance is quite precarious because her base of support has been reduced. The only way that she remains upright is by perfectly hovering her centre of mass over her base of support.  She is constantly adjusting to ensure that her centre of mass doesn't sway too far aware from her base of support.
In contrast, a football player crouches low and spreads his feet wide so that he has a wider base of support than he normally would. He may even put one hand to the ground adding a third point of contact and expanding his base of support further. He has a stable base of support, and his centre of mass is positioned in the middle of his base.
In the case of a frail senior, their feet may ache or have bunions, causing that person to only walk on the edges of their feet, which reduces their base of support and their balance. Instead of using the full surface of their foot, they have reduced their base of support more like a ballerina.  As well, the senior's posture may be more forward-leaning, pushing the centre of mass to the outer edge of the base of support, causing instability. A senior will not likely be crouching down to touch the ground for support, the way a football player does.
The best way to create a strong base of support is to use a walker. The four wheels of the walker expand someone's base and provide the necessary support. Much like a football player, a well-balanced senior using a walker is less likely to fall than a senior who is precariously balancing on sore feet. If their posture is forward leaning then the walker extends the base of support ensuring that the centre of mass remains in the middle of the base of support.
Encourage the seniors in your life to carefully assess their centre of mass and base of support to ensure that they are as safely balanced as possible. Every fall that is prevented is a great success and ensures a longer and healthier life for that senior!
| | |
| --- | --- |
| | Chloe Hamilton at 3:29 PM |
| | |
| --- | --- |
| Speeding Up Spring | Wednesday, February 27, 2019 |
Are you experiencing a case of cabin fever?
Don't be discouraged and let the cabin fever get to you—instead, speed up spring!
One of the best ways to bring spring to you is to start your gardening early—indoors! Rather than waiting on mother nature to cooperate for a display of spring colours, get things started yourself by forcing bulbs.
Indoor gardening is a very accessible way to garden. There is no need to bend over or kneel on the hard ground. Bulbs require very little maintenance or effort. Indoor gardening is a great way to connect with an elderly loved one's passion and hobby without being overwhelming or too physically demanding. It can also be a great intergenerational activity, drawing children and grandparents—or even great grandparents—together over a common task.
Forcing bulbs indoors mimic the outdoor environment that causes a bulb to grow and bloom. Unlike large, potted house plants, bulbs do not need big pots. A small, shallow dish is sufficient. Many bulbs are easily forced using only water and pebbles, rather than soil, resulting in much easier clean up when gardening indoors. It is also more fun to watch the roots develop and see the bulb change as it grows. New growth development is exciting to see—at any age!
Using your shallow container, fill it half full of pebbles or marbles, then place the bulbs on top of the pebble layer. Gently fill the rest of the container with pebbles or marbles to secure the bulbs in place, but do not completely bury the bulbs. Put enough water in the dish so that the water touches the bottom of the bulb, but do not submerge the bulb in water or it will begin to rot.
The step that is most often overlooked when forcing bulbs is the chilling step. Your freshly "planted" bulbs need to be chilled in a cellar or in the fridge to mimic the winter season. Some bulbs only need a few days of chilling, and others need a much more extended chilling period of several weeks. Be sure to check the specifications on the bulbs that you purchase.
NOTE: Please do NOT store bulbs in an elderly person's fridge. If that person has dementia or mild cognitive impairment, the bulbs (or pebbles) could be mistaken for other produce. Likewise, if your loved one has impaired vision, the bulbs could appear similar to onions. Senses such as taste and smell become dulled for many people as they age; the smell or bitter taste that might alert you to food being harmful may not alert an elderly loved one.
When roots begin to show you will know that your bulbs are ready to begin their growth cycle and it is time to remove them from the chilling stage. With roots now showing, your bulbs are ready to be moved into warmth and sunlight. You need to introduce them to sunlight slowly, just the way that the spring sunlight is soft at first and then gradually gets warmer. Place your bulbs in a cooler area of your home, away from direct sunlight. When your plants begin to grow and the stems take on a healthy green colour, then it is time to move them to a sunny windowsill to watch the beauty unfold!
In theory, any bulb can be forced to grow indoors, but some varieties are easier to force than others. Paperwhite narcissus grows well indoors and does not require a very long chilling period. They grow well in water and pebbles and are quite fragrant. Amaryllis are very easy to force and the blooms are giant and colourful. They grow so quickly that you can see growth daily.
The warmer the environment, the faster the amaryllis will grow. Once it blooms, it is best to move the plant to a cooler, shaded area for the blooms to last longer, as they can remain for up to a month.
Hyacinth and crocus can also be forced and take eight to ten weeks to grow. Although tulips are a favourite spring bloom, they are probably best enjoyed out in the garden as they can be trickier to force and require a long chilling period of sixteen weeks.
Enjoy your head start on spring by forcing your favourite bulbs indoors, and use this easy, timeless, and ageless activity to connect various members of your family. You will have spring beauty unfolding in your own living room—no matter how much snow remains on the ground outside!
| | |
| --- | --- |
| | Chloe Hamilton at 12:27 PM |
| | |
| --- | --- |
| Who Get's to Decide? | Monday, February 25, 2019 |
You want what is best for your parents, and you worry that they need additional help.  Your parents believe that they're managing just fine on their own.

So, Who decides?

First of all, you need to consider whether your parents are cognitively well and capable of making sound decisions.  A "sound decision" is not necessarily a decision you agree with—two people of sound mind can arrive at different decisions!
Capacity to make decisions is based upon someone's ability to understand the choices with which they are faced, and the consequences of their decisions.  For example, as an adult with capacity, you are aware that your chance of winning the lottery is very limited, and yet you choose to spend your hard earned money on a lottery ticket.  Someone could say that is an unwise decision because the consequences are not in your favour; however, you understand the risk involved and the likelihood that you will not win.  The reason that minors are not permitted to gamble is that they do not fully understand the consequences of their decisions.  As a capable adult, you are permitted to make decisions that others might judge to be unwise, but it is your prerogative to do so.

Your parents have the same right.  If they have the capacity—meaning they understand their options, and they understand the risk associated with those options—they are entitled to make decisions. 

My parents won't face reality — they won't decide anything!

While it might appear that your parents aren't planning because they aren't changing anything, they might just be sticking with the status quo because they aren't aware of all possible options.  You feel that your parents require more help—have you suggested various sources or types of assistance?

It is possible that your parents view the decision as a dichotomy—living at home and "getting by" as they always have, versus complete institutionalization in a nursing home.  While these may be two possible options, there is a myriad of other options that fall somewhere in between!
Help educate your parents on some of the options for assistance that won't feel like such extremes.  If your parents are cognitively well, it is their right to choose the type of care that they feel will best meet their current needs.  Engaging your parents in the research and ensuring that they feel in charge of their own decisions will ease the process.  When your parents realize that you're not just trying to force them out of their beloved home (as so many seniors fear!), they might be more open to alternate care options.
To start your research journey, you can learn about some homecare options that emphasize health and wellness.
| | |
| --- | --- |
| | Chloe Hamilton at 12:15 PM |
| | |
| --- | --- |
| 10 Life Choices You Can Make to Protect Your Heart | Wednesday, February 13, 2019 |
February is all about hearts. . . but not just the cupid and chocolate kind of hearts. It's also heart awareness month as the Heart and Stroke Foundation promote heart health and disease prevention.
Did you know that every seven minutes someone in Canada dies from heart disease or stroke? And 32% of all deaths are attributed to heart disease or stroke? With heart disease this rampant, it is bound to affect you personally through someone that you know.
Here are the Top 10 healthy living choices you can make to help prevent heart disease:
1. If you smoke, become smoke-free.
2. Be aware of your cholesterol, blood pressure and blood sugar levels and keep them in the healthy range.
3. Engage in regular physical activity for a minimum of 150 minutes weekly– choose activities you find fun so you'll stick with them. Bouts of 10 minutes of exercise at a time count toward your 150 weekly minutes.
How Essential is Exercise?
Research conducted by Dr. Poulin with women over 65 demonstrated that active women have 10% lower blood pressure and 10% higher brain function on cognitive tests. The active women were engaged in aerobic activity, such as walking, for at least 150 minutes per week.
4. Achieve and maintain a healthy weight. Weight loss of 5-10% of your current weight can have significant health benefits.
5. Consume at least five servings of vegetables and fruits per day by including vegetables with every meal and fruit for dessert. Boomers are notorious for failing to eat enough fruit and veggies; 80% of all boomers do not eat the recommended five veggies daily.
6. Develop and maintain personal relationships to help reduce any stress that can lead to unhealthy habits such as overeating and lack of physical activity.
7. Choose lean meat, fish, poultry and meat alternatives such as beans along with low-fat milk.
8. Include a small amount of soft non-hydrogenated margarine, vegetable oils and nuts each day.
9. Make at least half of your grain products whole grain each day.
10. Choose foods that are lower in sodium and limit the amount of salt you add in cooking or at the table. Begin using fresh herbs or spices to flavour your food, rather than depending on salt.
Starting and sticking to new habits can be difficult - especially when done alone. However, you don't have to do it alone! We are fabulous caregivers who will encourage and guide you - or your elderly loved one – in staying on track. Your heart health is important, it's never too late to introduce new living choices, start today!
| | |
| --- | --- |
| | Chloe Hamilton at 11:56 AM |
| | |
| --- | --- |
| Dignified Care means Allowing Sufficient Time | Tuesday, January 29, 2019 |
Homecare can be defined pretty broadly and mean different things to different people.  To some, it might mean dropping in to check on someone for 5 or 10 mins, for someone else it could be 24/7 care in someone's home.  It could be just about anything in between!
To ensure that our clients receive the best possible service, we have placed parameters around the type of service we can offer to ensure top quality.  Here at Warm Embrace, the minimum visit length we offer is three hours. We have set this minimum to ensure that we are fulfilling our mission and our philosophy of care. 
Within the context of homecare, where an elderly client is living in their own home, apartment or condo, there are some additional reasons why the three-hour minimum is necessary.
Have you ever dropped by your elderly parents' home with the intent of staying for a half hour visit?  How did that turn out?  I'm willing to bet that you stayed much longer than just 30 minutes!  Why is that?
I'm guessing that by the time you got in the door and settled, got caught up with some friendly chit-chat and had a coffee, you were already at the 30-minute mark.  Just as you were thinking you would head out the door, your mother mentioned a new symptom that's bothering her.  You discussed that and tried to track down whether a doctor's appointment had been made since your mother couldn't remember. Then your father mentioned that the microwave wasn't working properly so they weren't sure what they were going to have for dinner.  The next thing you know, you're busy making dinner for them and your quick 30-minute drop-in lasted a few hours.
Of course, your parents tend to stock-pile all the issues until you arrive. Then it takes longer to address everything.  The same is true for our visits.  Clients may save up the dishes and the housekeeping and laundry pile up.  The items you plan in advance that you figure might take an hour or so end up taking much longer when the list keeps growing!
It's not just about tasks; it's also about pacing.
If you personally have a doctor's appointment at 11 am, how much time do you allow yourself to get showered, dressed, ready and out the door?  Now, what if your parents have a doctor's appointment at 11 am?  It takes a lot more time since every step in the process needs to be adjusted to allow the extra time they may require or prefer.
It likely takes much longer for them to manage to get in and out of the shower.  Selecting an outfit and dressing likely takes longer, as does personal grooming and other morning routines.  Physically getting into and out of the car may take longer, and your parents may prefer to be at the appointment 20 minutes early instead of arriving just on time. . .despite the fact that the doctor is always behind schedule and you know you'll end up waiting anyway!
Out of respect for your parents, we allow significant time for outings to ensure that we can match their preferred pace, not our preferred pace.  We know that each stage will take much longer and that we need to allow lots of extra time should something unexpected arise.  If we're just getting your parents settled in the car and your mother suddenly needs the washroom once more before leaving, we need to have allowed lots of extra time to deal with the (somewhat) unexpected.  For your parents' sake, we would never attempt to accomplish an outing in only an hour long shift.  Part of providing dignified care is allowing sufficient time for outings and errands and matching your parents' pace, not necessarily just focusing on fastest efficiency.  It takes time to do things well and the minimum time we need to ensure top quality is three hours.
Granting your parents the dignity of matching their preferred pace, ensuring that we have extra time built in for the unexpected, and knowing that they may have a stockpiled list ready for our arrival are all part of how we plan in advance to meet your parents' needs. 
Relationships are about so much more than speed and efficiency; your parents will thrive from the attention they receive from a wonderful caregiver who takes the time to appreciate them for who they are and who gets to know them on a personal level without rushing.
| | |
| --- | --- |
| | Chloe Hamilton at 2:22 PM |
| | |
| --- | --- |
| Are you doing everything for your elderly parents? | Thursday, January 24, 2019 |
You've been managing your own household, your parents' household and now your in-laws need some help too.  You already feel stretched too thin, and your parents' needs keep increasing. You need homecare support for your parents, but they refuse to even consider it.
Your father says he "doesn't need a babysitter" and your mother declares that she can "do everything just fine myself".  And by that, what she really means is that you are doing everything just fine for them!
Your parents think they're managing just fine because you're filling in all the gaps.  They don't realize just how much you're doing. They just benefit from the fact that everything gets done.
For years, you've been trying to follow your parent's wishes.  You respect their decisions and do your best to help support them in those decisions. They keep saying they don't want or need any help and you've been trying to respect it.
The problem is, they not only need the help, but they are also already receiving help.  The help is coming from you, and it's now more than you can manage on your own.   It is okay to acknowledge that you can no longer provide all the assistance that they need.  You aren't failing to respect their decision, you are making a decision that is necessary for your own health and wellness.
You can explain to your parents what you are able to do, and outline the tasks that are now becoming too much.  You can outline options for how your parents can fill the remaining gaps and empower them to make a decision that best suits their needs.
For example, you are willing to do the weekly grocery shopping and visit with your parents after putting all the groceries away, but it is no longer feasible for you to be cooking dinner for them every day.
You can then outline meal options for them.  They could order Meals on Wheels or another meal delivery service. They could move into a retirement home where meals are provided. They can have a caregiver cook meals together with them in their own kitchen, using their own preferred recipes.
You can help outline the pros and cons of each option, and how each option would fit into their lifestyle.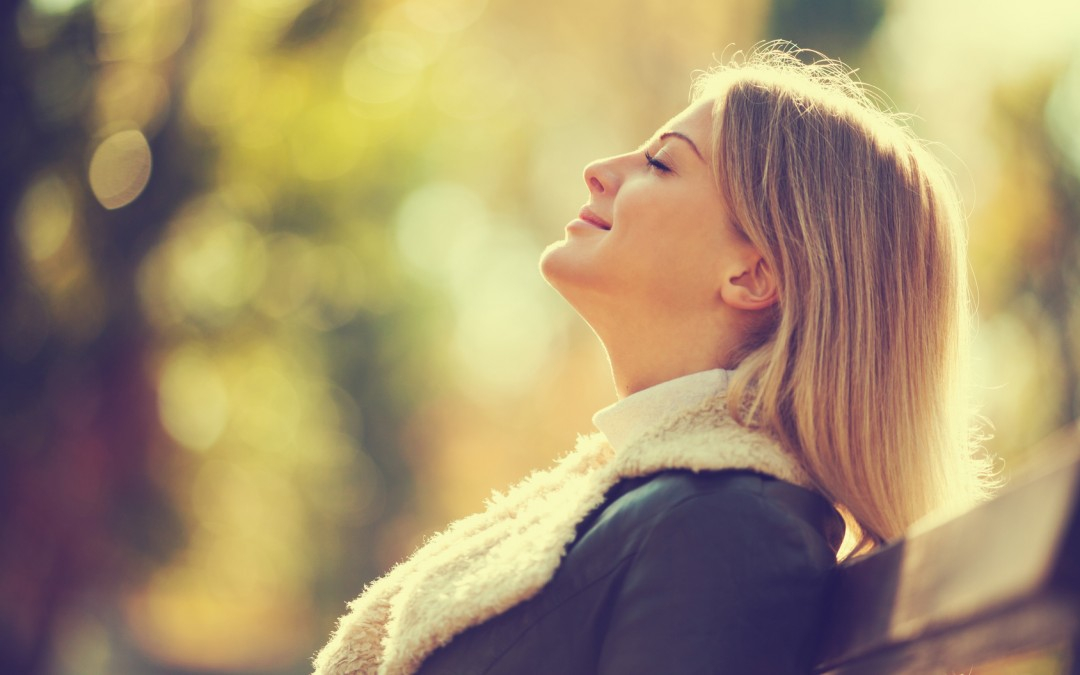 Stepping back and acknowledging what you need for yourself does not take away your parents' ability to make their own decision. It just eliminates one of the options from the list—the option of you cooking the meals daily.
As long as you continue to be the primary option, as long as you continue to cook dinner daily, your parents will not seriously consider any other option on the list.  You need to clearly articulate what you can and cannot do, and then guide your parents through the decision making process about how to solve the remaining gaps.
Homecare can address many of those gaps and provide the individualized attention and assistance they are accustomed to receiving.  Homecare is not always just about the senior client; it is often about alleviating family members who have been doing far more than is sustainable. 
A wonderful caregiver—or team of caregivers—can take care of your parents' to-do list so that it doesn't all fall on your shoulders. 
| | |
| --- | --- |
| | Chloe Hamilton at 4:12 PM |
Contributors
Latest Posts
Archive
2019

June

May

April

March

February

January

2018

December

November

October

September

August

July

June

May

April

March

February

2017

December

November

September
Tags
Everything
Dementia
Long Term Care
Homecare
Retirement Home
Alzheimer's
Aging
Elder Abuse
Holiday
Warm Stories
Healthy Living
Health Care
Events
Companionship
Sandwich Generation
Respite Care
Independence
Staying in your own home
Parents Refusing Help
Activities