| | |
| --- | --- |
| A New Year to be Generous | Thursday, January 2, 2020 |
The holidays are over now, and here we are, at the start of a fresh new year. Did you make a list of New Year's Resolutions? Have you ever noticed how self-centred our resolutions tend to be? Most resolutions focus on losing weight, exercising more, or watching less TV. These are certainly healthy suggestions that are great for self-improvement but they are rather self-centred.
What if this year, resolutions centred around helping someone else? We often think to volunteer over the holiday season. For instance, cooking at a soup kitchen or singing at a nursing home, but then we wait until the following December before volunteering again. This year, we can resolve to assist others starting in January!
There are 24 hours in a day, why not take a couple minutes from your day to help someone else? You just might make their day!
We all know at least one senior – a family member, a neighbour, a fellow church member – who might be feeling alone.  You can start with a simple act of kindness, such as placing one phone call per week to someone who might be lonely or make a personal weekly visit to someone who is shut-in. You can always send a card by mail – the good old-fashioned way!
If you want to go above and beyond - winter is the perfect time to reach out to seniors and to offer any assistance that you can. You can assist with shovelling snow and/or salting their driveway and walkway, you can offer to run errands during snowy days, or you can cook an extra-large dinner one evening and take leftovers to someone who has difficulty cooking.
The more you look for ways to bless other people, the more you will be blessed yourself. Resolutions focused on giving will make such a difference to the recipient, that you'll be inspired to actually adhere to your resolution. Setting just one resolution this year—to bless at least one person per week—has the potential to multiply and reach many people. You will find it so rewarding that you are bound to successfully achieve your resolution!
We at Warm Embrace Elder Care wish you a very blessed 2020 and we hope you find joy in reaching out to bless others in this upcoming year.
| | |
| --- | --- |
| | Chloe Hamilton at 11:56 AM |
| | |
| --- | --- |
| Holiday Tips when a loved one has Dementia | Monday, December 2, 2019 |
Do you ever find the holidays overwhelming? There are lights and music, decorations and crowds, shopping and cooking, parties and dinners, rich food and alcohol, late nights and busy days— sometimes it feels like you need a holiday to recover from the Christmas season!
If we feel overwhelmed during this season—and we are cognitively well, our brain is fully working—then imagine how overwhelming the holidays may be for someone who has dementia. Someone with dementia may not remember what "Christmas" or "the holidays" mean because they become abstract terms. 
Here are some holiday tips to help a loved one with dementia through the holidays!
Beware of Decorations
You see an impressively life-like St. Nicholas welcoming people to your front hallway, but what does your loved one with dementia see? Is she concerned about "the man in the hallway who isn't having dinner?" Life-like or oversized decorations can be confusing or even scary to someone with dementia. Consider from their perspective how the decorations could be misinterpreted.
Flashing lights draw a mixed response. Some people with dementia are mesmerized by flashing lights; others become alarmed or agitated. Keep consistent bright lighting in all rooms. Dark rooms with candlelight or just the tree lights may be fearful for someone with dementia.
Remove all ornaments that are not edible but look like real food. Fake gingerbread men or houses, fake candy canes or apple ornaments should all be avoided. Someone with dementia may not realize that it is just an ornament and may attempt to eat the decoration.
Have a Quiet Room
You want to include your loved one who has dementia, but you also need to provide a space where they can retreat and have some peace and quiet. People with dementia typically interact best in small groups or one-on-one. If a loved one with dementia is attending a large family gathering, set up a separate room—well lit with comfortable furniture—and recommend that family take turns visiting that person, one at a time. This allows for quality interaction in a way that best matches your loved one's needs.
Maintain Routine
Routine is often the first casualty of the holiday season. We stay up late at night, we don't eat meals at the usual time and we often stray from our usual, healthy diet. Remember how you felt last January after eating heavily and having your routine interrupted? Now imagine someone with dementia. The person with dementia cannot rationalize why they feel different, all they know is that something doesn't feel right.
As much as possible, keep routine familiar and consistent. Try to maintain regular meal times (even if that means eating separately from the party), and try to limit intake of rich, sugary foods or excessive alcohol. Respect nap times and bedtimes—sleep is as important as ever! By maintaining routine as much as possible, your loved one may be able to better handle the surprises that come with the season
Forewarn Family
If family members live at a distance, they may be visiting for the first time since the last holiday season. Your loved one may have changed significantly since last holiday season. Advise family and friends in advance so that they know what to expect. Request their assistance in making the holidays easier for your loved one, and outline exactly what you need them to do. Here are some suggestions:
Please do not ask "do you know who I am?" this causes undue stress. While she may not be able to name you, grandma knows you are an important person whom she loves.
Please be aware of the fact that mom now needs to take some time away from the crowd. She finds noise and groups over-whelming. We will have a Quiet Room set up and we invite you to visit mom one at a time in the quiet room.
Please do not encourage alcohol consumption by saying "it's only one drink!". Dad is now on a medication that does not react well to alcohol and he will not enjoy the event as much when he is trying to process the alcohol.
Set Realistic Expectations
Set realistic expectations for your loved one by limiting the number of events they attend. No more than one event or activity in a given day; only a few in a week with recovery time between events. Step back and try to asses what is realistic for your loved one. Maybe a dinner with 50 people will not be a successful event, but attending a hymn sing would better match your loved one's preferences and current abilities.
Your loved one will not be able to suddenly do more or handle more because it is the holiday season. If anything, their coping abilities may be taxed and they may become agitated or stressed more easily than usual. Be realistic when scheduling the season.
Select the Top Priority
What is more important—that your loved one attend every event and every tradition is followed in detail, or that your loved one has a merry Christmas feeling loved and happy?
If the top priority is your loved one having a wonderful Christmas season, then focus on the elements that create that sense of joy, peace, and love for them. If you really analyze it, you'll realize it has nothing to do with decorations or traditions. It has everything to do with family and interaction.
If you are stressed because of holiday prep, your loved one will feel that stress and not enjoy the season. A person with dementia would rather have you slow down, match their pace, and be patient than present a tray with 15 varieties of home-baked cookies that stressed you out! 
Your loved one with dementia might enjoy singing a few familiar Christmas carols (because the words of those favourite tunes tend to stick), rather than feel the pressure of keeping up with an animated conversation at a cocktail event.
What will make your loved one smile? When will they seem most at peace? What will have them feeling safe, secure, and loved? Aim to focus on those elements and your loved one will have a truly blessed Christmas.
| | |
| --- | --- |
| | Chloe Hamilton at 11:58 AM |
| | |
| --- | --- |
| The Gift of Purpose | Wednesday, November 27, 2019 |
The holiday season has busy and joyful energy to it.  It often feels like there's a buzz in the air where everyone is rushing somewhere or hurrying to do something.
Many people with dementia are sensitive to the energy and emotional state of those around them. They will often pick up on this energy of hurrying and they may want to help. They'll want to join in the activity and be part of the buzz of energy.
Human nature desires a sense of purpose.
We want to feel productive and we want to provide meaningful contributions.  This sense of wanting to contribute and be helpful and productive is not impacted by many forms of dementia, so people very much want to be involved and be helpful. When someone with dementia can sense that everyone else around them is hurrying to complete tasks, they will want to join in and assist too.
If someone's functioning level has been impacted, it may be difficult for them to contribute in the ways they did previously.  In the past, your father may have gone to select a Christmas tree and cut it down himself, then tie it to the roof rack, drive home, and set the tree up. That may no longer be possible for him to do entirely on his own. Perhaps he doesn't drive anymore; perhaps his physical strength or sense of direction is impaired.
Even though he cannot complete the task in full, is there a way that he can still be involved in the process?  Can he be part of the trip to select the tree? Can he manage some of the cutting? Or hold the tree steady while a grandson saws away?  Continuing to involve him in the process will be important to his sense of self-esteem and his need to feel productive.
Many forms of dementia interfere with the brain's ability to sequence an activity. 
Many tasks are actually a series of separate, smaller tasks that must be done in a particular order.  Baking, for example, involves many separate tasks that are all sequenced in the right order. Perhaps your mother-in-law baked countless cookies and squares during the holiday season. Now, she makes toast and tea, but not much more. Expecting that she can bake a dozen varieties of cookies is not reasonable, but involving her in a few favourite recipes will help her to shine.
When approaching a complex task like baking, break down each step into a separate task. If there are any tasks that can be a stand-alone job, get your mother-in-law to be in charge of that step. Maybe the walnuts need to be crushed for one recipe. You can get your mother-in-law set up crushing walnuts. It may be faster to do it yourself or tempting to use the electric food processor, but the purpose isn't to be fast and efficient.
The purpose is to involve your mother-in-law in the traditions that she founded.  It's pretty likely that she didn't have an electric food processor when she first started baking that recipe.  Breaking the walnuts by hand is likely a familiar task from years gone by and something which she can feel successful contributing.
All too often, someone with dementia will say "what can I do?" or perhaps "I don't know what to do…" and well-meaning family members will respond "you don't have to do anything! You just relax and sit over here."  In some cases, if someone is overstimulated and needs a break, that might be the kindest option. But in most instances, the person with dementia is genuinely reaching out and wanting to feel productive by contributing something meaningful to all that is going on around them.  By finding a task that matches their ability level, you are helping to meet that fundamental human need for productivity.
Remember that the task might not be about doing. It might be more about being—being close to you, being part of the action, being a contributing family member.  If many tasks are just too difficult or overwhelming, perhaps they can be involved in a being type of way.
Maybe the dog is overly excited by all of the activity and you can ask your father to hold the dog on his lap and pet the dog to keep him calm.  He is being a comfort to the dog…or perhaps the dog is a comfort to him, but either way, they are both content.
Perhaps you're wrapping presents and the roll of tape keeps disappearing under all the wrapping paper and boxes. Your mother-in-law might like to be the keeper of the tape as you're wrapping. She's right there with you and she's involved in her own way. You may even get to chuckle about how you lose the tape and she's keeping you on track.
It may take more effort on your part, and it will definitely take more time and some creativity to find tasks that match ability levels and provide meaningful contributions, but the rewards will almost certainly be worth it!
| | |
| --- | --- |
| | Chloe Hamilton at 1:36 PM |
| | |
| --- | --- |
| What's a Quiet Room? | Thursday, November 21, 2019 |
Are you hosting any holiday gatherings where you have invited elderly relatives who have health conditions? You have probably already thought about accessibility accommodations such as helping them into your home and ensuring they have access to a bathroom. Those elements are very important and should not be overlooked.
Another element that should not be overlooked is how to make the overall
environment more manageable for your elderly loved ones, especially when there are health conditions to consider.
If someone has a chronic illness such as CHF or COPD, they may fatigue very quickly and need an opportunity to rest. 
If someone has edema in their feet or legs (swelling) they may need a chance to sit with their legs elevated. 
A stroke survivor may find the environment overstimulating and may need relief.
Someone with dementia may need some peace and quiet and a break from the noisy environment. 
Hearing aids may blur the sounds into a din so that individual voices are difficult to discern, and someone with hearing loss may need an auditory break.
To help facilitate these needs and more, you can create a Quiet Zone for your holiday gathering.
Part of the beauty of a Quiet Zone is that it can meet the needs of so many different health conditions. It is one solution that actually meets numerous needs simultaneously. It may even be appealing to younger family members too!
A Quiet Zone is a space dedicated to quieter interaction and less stimulation.  Ideally, the Quiet Zone would be a separate room, but if that's not possible, then a nook or area that can be allocated as the Quiet Zone.
The Quiet Zone should be less stimulating than the environment of the main event.  If there are Christmas carols blasting on repeat in the dining room, the Quiet Zone does not have any music. If the Christmas tree in the living room has blinking lights and a miniature train set zooming past, the Quiet Room has steady, ambient lighting that isn't distracting.
While the main event likely includes loud chatter, many people speaking at once, laughing, and loud voices to be heard over the din, the Quiet Zone is where people can have one-on-one conversations that can be more easily heard and understood.  For relatives of any age, the chance to step away from the noise and engage in a more in-depth one-on-one conversation might be a welcome relief. 
Someone who tires easily in a crowded room of people might appreciate the relief of settling into the Quiet Room.  Other guests can then take turns, one at a time, visiting within the Quiet Room.  This way, everyone is supported to be part of the family gathering, but they can participate in a way that matches their individual needs.  Having a space to retreat may allow people to reserve their physical and mental energy to join the group for dinner. 
The Quiet Room makes it possible to have a quick cat-nap if needed.  Giving the brain an extra boost of sleep can make the difference between enjoying the rest of the event, and just feeling overwhelmed and overstimulated. Family members who are stroke survivors or who have dementia will particularly appreciate the opportunity to have a power nap. 
When the brain has been impacted by stroke or dementia, part of the brain may not be working the way it once did. The remaining parts of the brain are functioning on overdrive to compensate for the losses. Those over-active brain areas tire easily and benefit enormously from rest. A Quiet Room creates the space and permission to invite such guests to rest their brains when they need it most.
This holiday season, consider creating a Quiet Room for large family gatherings.  The Quiet Room will be a retreat space to ensure that all your guests find the event manageable and can enjoy it fully.
| | |
| --- | --- |
| | Chloe Hamilton at 12:49 PM |
| | |
| --- | --- |
| The Holiday Season is Stressful for Everyone | Wednesday, November 13, 2019 |
Most of us can agree that the holiday season often ends up feeling frenzied and hectic.  We're fully aware of which season it is, we're mentally prepared for the change in routine and all the additional activities and events that come with the season, and even still, we seem surprised each season that it's frenzied and hectic.
Imagine how much more this feeling is magnified for those who have dementia.
The frenzied holiday season feeling may have different causes for you versus your loved one who has dementia, but it is important to acknowledge that the stress is still present regardless. For you, the stress may come from trying to fit too much into too little time—shopping, wrapping presents, decorating, baking, cooking traditional meals, attending extra events, etc.
You might think that someone with dementia is exempt from all this stress, and indeed, they may be blissfully unaware of some of those holiday elements. They may not have a shopping list to attend to, and they may not be worried about decorating or baking, but the holiday season can be stressful in other ways.
For someone with dementia, the ability to preplan and mentally prepare is inhibited.  They are not able to reassure themselves that "this is December, and this month tends to be hectic, but it's just temporary."
When someone with Alzheimer's has very limited short term memory, they will not be able to remember your explanation that the change in routine is due to the holiday season. For example, the day program they typically attend two days weekly is cancelled for Christmas Day, Boxing Day and New Year's Day.  Not attending day program for a few weeks will feel disorienting. They will need constant reminders of why and how the routine has changed.
Keeping track of events and holiday gatherings may be challenging or impossible. Looking at a calendar and interpreting what is happening today versus tomorrow versus next week is quite abstract and becomes difficult when someone's brain is impacted by dementia. A calendar is of limited use when someone has trouble remembering which day it is today.  Someone with dementia may not be able to keep track of additional holiday gatherings and events.
Familiar environments suddenly look different now that decorations, trees and blinking lights have been added. For some people, decorations will feel comforting and bring memories of holiday seasons of the past. For others, the sudden change in their familiar environment may feel disorienting.
Likewise, large gatherings can have a disorienting effect. Even when it's gatherings of family and friends, large groups can be overwhelming for some people. Too many of these gatherings over a short time period can increase someone's stress level.
People with dementia are often highly sensitive to the emotions of others around them.
If you are highly stressed or feeling frenzied, they will pick up on that emotion and respond to it.  If the context is not entirely clear to the person with dementia, they may even conclude that you are stressed or frenzied because of them.
While your loved one may not be keeping track of the shopping list and cooking for the family gathering, they are still experiencing the holiday frenzy, just differently than you are.  Be aware of what may be contributing to their stress or disorientation and try to reduce those factors as much as possible.  Since you do have the ability to pre-plan, you can mentally prepare yourself for the holiday season knowing that your loved one may have stronger or different reactions than usual because of disrupted routine or change to their environment. Just being prepared for different behaviours, reactions, or functioning levels can make a huge difference.
For more tips on how to support someone with dementia through the holiday season, please click here.​
| | |
| --- | --- |
| | Chloe Hamilton at 4:53 PM |
| | |
| --- | --- |
| A Local Veteran's Story | Tuesday, November 5, 2019 |
I know an elderly gentleman who is a veteran and whose story stood out to me. His medals are proudly displayed in a showcase on the wall in his home; hung below the showcase is a framed photo of him in uniform.
He is both proud and dismissive of his service. He is proud in the sense that he still smiles fondly when remembering his comrades, and his identity is closely linked to his military service. He is dismissive in the way that he doesn't feel he was any different than any other young man who readily volunteered for service. He felt it was his duty, and he wouldn't have it any other way.
As a young man, recently married his beautiful new bride, he heard about recruitment for the Korean War. He discussed it with his wife, and of course, she didn't want her new husband heading off to war. As he tells the story, the call of duty meant he couldn't forsake his country; he felt he was married first to the military, and secondly to his wife.
He enlisted for service and then had to break the news to his wife. To ease the announcement, he invited one of his comrades over for dinner and waited until dessert was served to benignly ask his buddy, "so, how long do you think it will take us to get to Korea?"
As you might imagine, his new wife was less than impressed! She eventually came around though and understood her husband's devotion. His loyalty has served her well too; the same devotion he showed to his country, he has shown to his wife and family ever since. He is a true man of valour.
It is to gentlemen—and women—such as him that we owe our thanks and appreciation as we reflect on Remembrance Day. From everyone here at Warm Embrace, we express our deepest gratitude for the sacrifices of veterans who have served and continue to serve our country. It is our absolute honour and privilege to care for such distinguished veterans in their hour of need.
Lest We Forget.
| | |
| --- | --- |
| | Chloe Hamilton at 4:45 PM |
| | |
| --- | --- |
| The Season of Thanksgiving & Reminiscing | Monday, September 30, 2019 |
Does your family have any Thanksgiving traditions? Do you share memories of years past, and do you share what you're grateful for this year?
If you have family members who have dementia, there are ways to make these traditions more inclusive and enjoyable for them too.
The wonderful thing about stating what you're thankful for is that the answer can't be wrong!  No matter what you are thankful for, no one else can say that the answer doesn't count. This is a great conversation starter for someone who has dementia.  It does not depend on factual memory, there is no right or wrong answer, and any answer can spark new discussion.
To make it easier for your loved one who has dementia, be sure to provide an example.  It can be a lot of pressure to ask them first—"What are you thankful for?"  Instead, you can start, and then ask "are you thankful for anything granddad?"
To keep the conversation going, you can encourage reminiscing, but be careful to avoid making grandad feel that he has to justify his answer.  Here are some examples that might echo someone's automatic response, but are not recommended, followed by an example that is more dementia-supportive.
NOT Recommended:
Granddad responds: "I'm thankful for you!" and you respond "and why are you thankful for me?"  Your intent is to keep granddad engaged in the conversation, but instead, it may feel like he has to justify his answer.  That can add stress and pressure to granddad and he may be less likely to answer any other questions if he has to justify his response.
SUPPORTIVE:
You can affirm his answer by saying "why thanks Granddad, and I'm thankful for you too! I'm grateful we're having Thanksgiving dinner together with you tonight."  You have affirmed granddad's answer and kept your response in the present moment so granddad doesn't have to rely on recent memory. 
If your granddad's short term memory is highly impacted, he may have clearer memories of his childhood and he may often talk about his childhood.  He may state that he's thankful for his mother or his younger sister, both of whom have long since passed.
NOT Recommended:
"Granddad your mother has been dead for nearly 30 years.  Surely you have something to be grateful for today."  This response tells granddad that his answer is wrong, and it shuts down further conversation.  It eliminates the opportunity for reminiscing and revealing his state of mind or thought process. It may also rip open the wound of grief if granddad has briefly forgotten that his mother is deceased and he may grieve her as though it is a new loss.
SUPPORTIVE:
"oh yes Granddad, your mother was a very special woman.  Do you have a favourite memory of her?"  This response validates Granddad's answer and opens up the opportunity for more conversation.  The follow-up question is completely open-ended—he can say "no" he doesn't have a favourite memory and that's okay. If he is reminiscing and can remember something special, he is free to share.  You might be amazed where the walk down memory lane can lead!
When encouraging someone to reminisce, aim to keep your follow up questions open-ended or opinion-based. If you ask fact-based questions it can feel like a test with an inferred right or wrong answer.
NOT Recommended:
A fact-based question might be: "your mother always baked pies for thanksgiving. Do you remember what type of pie she baked?" There is an inferred right or wrong answer and it feels like a test. 
SUPPORTIVE:
Instead, ask opinion questions that cannot be right or wrong.  "your mother always baked pies for thanksgiving. Did you have a favourite flavour of pie?"
NOT Recommended:
If Granddad responds "I liked mother's strawberry pie at thanksgiving" and you know that his mother did not make a strawberry pie, do not correct him!  It is NOT helpful to say "oh granddad, that can't be right. Your mother only ever used fresh fruit from the farm. She made strawberry pies in June with fresh strawberries from the field.  At Thanksgiving, it had to be apple or pumpkin."
Your response may be factually correct, but does it really matter?  How does it make granddad feel to be corrected? It tells him that his answers are incorrect and will likely shut down further conversation.   Is the purpose of the conversation to exchange correct facts, or is the purpose to help granddad reminisce and share positive memories in a loving environment?
SUPPORTIVE:
"Your mother's strawberry pies certainly were delicious!  Wasn't there a time when you were a little boy and you stole the pie out of the window where your mother left it cooling?"  You validated your grandfather's response about strawberry pies without correcting his response. To keep the conversation going, you've supplied more information to possibly spark his memory. 
This is a story you've heard him tell many times before, and each time his face lights up with a mischievous grin—just like he's 9 years old all over again!  You're giving him the gift of remembering a story that he loves to tell, and instead of testing his memory, you spark his memory and let him tell the details of the story as he remembers it.  If his details differ from the last time he told the story, it doesn't matter. What matters is that he is the star of the moment, telling his story the way he remembers it.
When you're together with family this thanksgiving, and you have the opportunity to reminisce with family members who may have dementia, aim to provide supportive responses that keep the conversation going.  Remember that the purpose of the conversation is not to exchange factually correct information.  The purpose is to share quality time with loved ones, validate their feelings, and share a moment of open love and trust.  You may just be amazed at the memories that surface!
| | |
| --- | --- |
| | Chloe Hamilton at 2:41 PM |
| | |
| --- | --- |
| Happy Nurses' Week | Monday, May 6, 2019 |
Did you know that the first full week of May is Nurses Week? 
Nurses are very special people who dedicate their lives to serving others and providing top-quality care.  It is often nurses, who provide the comforting touches as someone recovers in hospital; it is the nurses in long term care who provide the medical care to residents; it is a Parish Nurse who provides holistic care to their parishioners, and the list continues. 
Nurses can be found in many different locations, but their role is the same—
to provide top-quality care.  
Warm Embrace Elder Care wants to take a moment to thank all of the dedicated nurses who provide a better quality of life and health to everyone they touch.  Thank you so much!
| | |
| --- | --- |
| | Chloe Hamilton at 11:09 AM |
| | |
| --- | --- |
| Celebrating Mother's Day | Thursday, May 2, 2019 |
The best part about May is that we get to acknowledge the wonderful women in our lives; our mothers and other significant women who we otherwise might take for granted.

I have the great privilege to celebrate two special women this Mother's Day — my mother and my sister.  Being part of a family business truly is special; I am a very blessed woman to be able to work with both my mother and my sister.  They are incredible women, and they inspire me daily!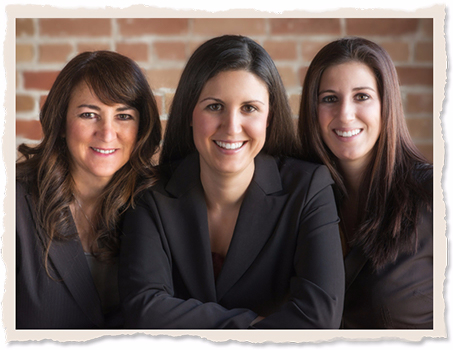 Quite often, when people first realize that I work with my mother, their response is: "you work with your mother? What is that like?!" I tell them that it's amazing! I get the blessing of being able to see my mother every day and work closely with her. We are each unique, and we certainly have different strengths and weaknesses, but the important thing is that we have the same values and moral ethics, and our common values come first when making any business decision.
Mothers are incredible and deserve to be celebrated all year round, but especially in May, at Mother's Day. We want to acknowledge all the special women out there who are mothers.
Here at Warm Embrace Elder Care, we know just how important family is, and we know the special role that mothers play.  We want to acknowledge the dedication and sacrifice, the love and commitment of all mothers.   A mother's love extends across decades and across generations, trickling down to impact the newest members of the family.  We see this love in action when we are assisting many mothers and daughters, as well as grandmothers, great-grandmothers and even a few great-great grandmas! 
We also want to acknowledge the special women who have adopted a mothering role by mentoring or teaching or volunteering in our community.  Having strong female leadership is so important for the next generation of young women.  Family can include more than just relatives; chosen family members are important too and deserve recognition. 
 I want to say a special thank you to the two women who have touched my life the most—my wonderful mother and my incredible sister.  They are my personal inspiration, and I love them both dearly.
Happy Mother's Day to all of the special mothers, grandmothers, and great grandmothers out there!
| | |
| --- | --- |
| | Chloe Hamilton at 11:53 AM |
| | |
| --- | --- |
| Surviving the Holidays when you're grieving | Wednesday, December 19, 2018 |
For many people, the holidays can be hard enough as it is. But if you have lost a loved one in the past year(s), then this holiday season might be particularly difficult.
Somehow, the month of December manages to spiral out of control. A calendar goes from being reasonable to a little busy, and then to being completely chaotic, and you're not even sure how it happened! This is the year to eliminate the stress of all those commitments.
Below are the top 5 strategies to help you survive this season.
1. AVOID COMMITMENTS
Decline invitations for events that aren't particularly meaningful for you personally. For invitations that you would like to accept, only make conditional acceptances—you will attend IF you are feeling well that day, and don't commit to bringing or contributing anything. 
Schedule personal time for yourself. You will need periods of personal rejuvenation to give you the strength to socialize. Grief is a roller-coaster and unfortunately, you cannot predict when you will feel like socializing, and when you would prefer to be alone. Grant yourself the freedom to make last minute decisions based on how you are feeling at the moment, rather than feeling locked into any specific commitment.
2. REDUCE DECISION-MAKING
You may feel like you are in a fog; everything is cloudy. Even simple decisions have become laborious. The holiday season is full of decisions to be made. This year, offer yourself the relief of reducing as many of those decisions as possible. Ask a trusted loved one to help you with decisions, or remove yourself from stressful situations that require decision making.
Avoid shopping. Shopping is rife with decisions—from the moment you arrive at the mall and need to find a parking space to the point where you're selecting a check-out lane, you are forced to make decisions that are exhausting. It's okay to take a year off from gift giving. Selecting gifts (even when shopping online), can seem unbearably overwhelming. Maybe you'd like to give gifts at a different time during the year when you don't feel as stressed. 
Even the small decisions add up. Decisions that seem inconsequential —which wrapping paper to use, where to string lights, red sprinkles or green—can begin to accumulate and feel overwhelming. By eliminating as many of these details as possible, you will be reserving your strength for the more important elements like seeing people who are important to you and allowing yourself to heal as you grieve.
The people who love you most will understand and they will likely be relieved to know that you are sparing yourself the stress of shopping and wrapping. They will feel honoured that you trust them to understand.
3. ACKNOWLEDGE YOUR EMOTIONS
This holiday season needs to be about you and the others most affected by your loss. Remember—it is okay to cry. It is okay to not be as merry or joyful as others around you. Acknowledge to yourself how you are truly feeling at a given moment, and grant yourself the freedom to react to those feelings in whatever way you need. 
Crying is allowed, even at happy moments. You will not ruin the holidays for anyone else by shedding tears. Smiling and laughing are also allowed. You may feel moments of joy or happiness; enjoy those moments and savour them. You don't need to feel guilty for having happy or sad moments.
You might discover that there are certain times of the day or week that are particularly difficult for you. Allow yourself the freedom to take that time as personal grieving time, and let others know that those times are challenging for you. Your feelings will fluctuate, and that is expected. Acknowledging those feelings and allowing yourself to experience the range of emotions will assist you in your journey of healing.
4. ENLIST THE HELP OF OTHERS

Enlist the help of others, both for holiday-specific tasks, and just daily living tasks. Delegate anything you can—grocery shopping, cleaning, running errands, cooking, etc. Others may offer to help, but they don't know what to do specifically.
It may also be helpful to let others know how you are feeling so that they don't inadvertently pressure you. Let others know about your preferences. Family and friends will not know if you prefer to do holidays exactly as you previously did, or if you want everything to be different. Either option is perfectly fine, just let others know what is best for you this year.
5. HONOUR YOUR LOVED ONE
It's important that you acknowledge the loved one who has passed away in a way that is meaningful to you. There are countless ways to do this, and they can be as unique as you and your connection to your loved one. Select something that is meaningful to you.
For instance, incorporate parts of traditions that were meaningful to your loved one—favourite foods or music or decorations. Create new traditions that include elements of your loved one's personality or values. Light special candles, hang a meaningful ornament, play an important song, watch a favourite movie.
 
If you're ready, you might decide to look through photo albums, create a scrapbook, read/write letters, etc. Create something tangible in honour of your loved one—sew a quilt, paint, write poetry, carve wood, weld metal, blow glass, whatever your medium is you can create an expression of love.
Honouring your loved one may take many different forms and may change from year to year. The important part is that you and your family always know that your loved one was—and still is—a vital member of your family.
Grief is a journey. It is not a race. It cannot be fast-forwarded or skipped. Although you may be comforted in knowing that your loved one is in a better place, that does not take away your pain. Your grief demonstrates the love you had for that person, and the way you grieve will be unique—just like your relationship with that person was unique. Although the journey is difficult with many ups and downs, it is a healing process.
May you find peace and comfort this holiday season as you respect your own personal needs and honour the person you miss so dearly.
| | |
| --- | --- |
| | Chloe Hamilton at 12:30 PM |
Contributors
Latest Posts
Archive
2020

March

February

January

2019

December

November

October

September

August

July

June

May

April

March

February

January

2018

December

November

October

September

August

July

June

May

April

March

February

2017

December

November

September
Tags
Everything
Dementia
Long Term Care
Homecare
Retirement Home
Alzheimer's
Parkinson's
Aging
Elder Abuse
Holiday
Warm Stories
Healthy Living
Health Care
Events
Companionship
Sandwich Generation
Respite Care
Independence
Staying in your own home
Parents Refusing Help
Activities