| | |
| --- | --- |
| Celebrating Mother's Day | Wednesday, May 5, 2021 |
The best part about May is that we get to acknowledge the wonderful women in our lives; our mothers and other significant women who we otherwise might take for granted.

I have the great privilege to celebrate two special women this Mother's Day — my mother and my sister.  Being part of a family business truly is special; I am a very blessed woman to be able to work with both my mother and my sister.  They are incredible women, and they inspire me daily!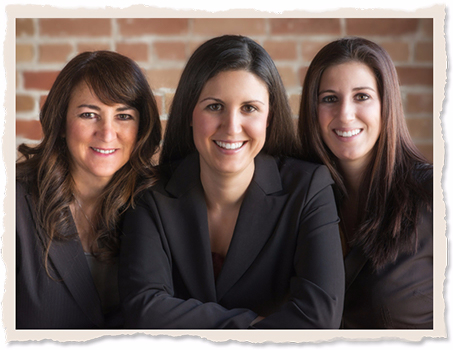 Quite often, when people first realize that I work with my mother, their response is: "you work with your mother? What is that like?!" I tell them that it's amazing! I get the blessing of being able to see my mother every day and work closely with her. We are each unique, and we certainly have different strengths and weaknesses, but the important thing is that we have the same values and moral ethics, and our common values come first when making any business decision.
Mothers are incredible and deserve to be celebrated all year round, but especially in May, at Mother's Day. We want to acknowledge all the special women out there who are mothers.
Here at Warm Embrace Elder Care, we know just how important family is, and we know the special role that mothers play.  We want to acknowledge the dedication and sacrifice, the love and commitment of all mothers.   A mother's love extends across decades and across generations, trickling down to impact the newest members of the family.  We see this love in action when we are assisting many mothers and daughters, as well as grandmothers, great-grandmothers and even a few great-great grandmas! 
We also want to acknowledge the special women who have adopted a mothering role by mentoring or teaching or volunteering in our community.  Having strong female leadership is so important for the next generation of young women.  Family can include more than just relatives; chosen family members are important too and deserve recognition. 
 I want to say a special thank you to the two women who have touched my life the most—my wonderful mother and my incredible sister.  They are my personal inspiration, and I love them both dearly.
Happy Mother's Day to all of the special mothers, grandmothers, and great grandmothers out there!
| | |
| --- | --- |
| | Chloe Hamilton at 10:48 AM |
| | |
| --- | --- |
| Surviving the Holidays when you're grieving | Wednesday, November 25, 2020 |
For many people, the holidays can be hard enough as it is. But if you have lost a loved one in the past year(s), then this holiday season might be particularly difficult.
Below are the top 5 strategies to help you survive this season.
1. AVOID COMMITMENTS
Decline invitations for events that aren't particularly meaningful for you personally. For invitations that you would like to accept, only make conditional acceptances—you will attend IF you are feeling well that day, and don't commit to bringing or contributing anything. 
Schedule personal time for yourself. You will need periods of personal rejuvenation to give you the strength to socialize. Grief is a roller-coaster and unfortunately, you cannot predict when you will feel like socializing, and when you would prefer to be alone. Grant yourself the freedom to make last-minute decisions based on how you are feeling at the moment, rather than feeling locked into any specific commitment.
2. REDUCE DECISION-MAKING
You may feel like you are in a fog; everything is cloudy. Even simple decisions have become laborious. The holiday season is full of decisions to be made. This year, offer yourself the relief of reducing as many of those decisions as possible. Ask a trusted loved one to help you with decisions, or remove yourself from stressful situations that require decision making.
Avoid shopping. Shopping is rife with decisions—from the moment you arrive at the mall and need to find a parking space to the point where you're selecting a check-out lane, you are forced to make decisions that are exhausting. It's okay to take a year off from gift-giving. Selecting gifts (even when shopping online), can seem unbearably overwhelming. Maybe you'd like to give gifts at a different time during the year when you don't feel as stressed. 
Even the small decisions add up. Decisions that seem inconsequential —which wrapping paper to use, where to string lights, red sprinkles or green—can begin to accumulate and feel overwhelming. By eliminating as many of these details as possible, you will be reserving your strength for the more important elements like seeing people who are important to you and allowing yourself to heal as you grieve.
The people who love you most will understand and they will likely be relieved to know that you are sparing yourself the stress of shopping and wrapping. They will feel honoured that you trust them to understand.
3. ACKNOWLEDGE YOUR EMOTIONS
This holiday season needs to be about you and the others most affected by your loss. Remember—it is okay to cry. It is okay to not be as merry or joyful as others around you. Acknowledge to yourself how you are truly feeling at a given moment, and grant yourself the freedom to react to those feelings in whatever way you need. 
Crying is allowed, even at happy moments. You will not ruin the holidays for anyone else by shedding tears. Smiling and laughing are also allowed. You may feel moments of joy or happiness; enjoy those moments and savour them. You don't need to feel guilty for having happy or sad moments.
You might discover that there are certain times of the day or week that are particularly difficult for you. Allow yourself the freedom to take that time as personal grieving time, and let others know that those times are challenging for you. Your feelings will fluctuate, and that is expected. Acknowledging those feelings and allowing yourself to experience the range of emotions will assist you in your journey of healing.
4. ENLIST THE HELP OF OTHERS

Enlist the help of others, both for holiday-specific tasks, and just daily living tasks. Delegate anything you can—grocery shopping, cleaning, running errands, cooking, etc. Others may offer to help, but they don't know what to do specifically.
It may also be helpful to let others know how you are feeling so that they don't inadvertently pressure you. Let others know about your preferences. Family and friends will not know if you prefer to do holidays exactly as you previously did, or if you want everything to be different. Either option is perfectly fine, just let others know what is best for you this year.
5. HONOUR YOUR LOVED ONE
It's important that you acknowledge the loved one who has passed away in a way that is meaningful to you. There are countless ways to do this, and they can be as unique as you and your connection to your loved one. Select something that is meaningful to you.
For instance, incorporate parts of traditions that were meaningful to your loved one—favourite foods or music or decorations. Create new traditions that include elements of your loved one's personality or values. Light special candles, hang a meaningful ornament, play an important song, watch a favourite movie.
If you're ready, you might 
decide to look through photo albums, create a scrapbook, read/write letters, etc. Create something tangible in honour of your loved one—sew a quilt, paint, write poetry, carve wood, weld metal, blow glass, whatever your medium is you can create an expression of love.
Honouring your loved one may take many different forms and may change from year to year. The important part is that you and your family always know that your loved one was—and still is—a vital member of your family.
Grief is a journey. It is not a race. It cannot be fast-forwarded or skipped. Although you may be comforted in knowing that your loved one is in a better place, that does not take away your pain. Your grief demonstrates the love you had for that person, and the way you grieve will be unique—just like your relationship with that person was unique. Although the journey is difficult with many ups and downs, it is a healing process.
May you find peace and comfort this holiday season as you respect your own personal needs and honour the person you miss so dearly.
| | |
| --- | --- |
| | Chloe Hamilton at 11:41 AM |
| | |
| --- | --- |
| Holiday Traditions | Thursday, November 19, 2020 |
It's no secret that the holiday season has become increasingly stressful this year for several reasons. In the midst of all the wild events happening in our world, there's still this pressure to orchestrate a picture-perfect holiday dinner.  As we all scroll on Pinterest boards for inspiration, we adding more tasks to our to-do lists for the perfect Instagram worthy Christmas party.
While some people may enjoy making detailed desserts that look like a Martha Stewart display or the hours of Christmas shopping, many others find it stressful. According to the mental health charity called, Mind, at least 1 in 10 people struggle to cope with the pressure of having the "perfect Christmas."
I am sure if you ask your grandparents what Christmas used to be like, I'll bet they would tell you a different story.  If they were of the generation that lived through the depression era, you can be certain that there was very little—if any—Christmas shopping to be done.
Let's take a pause, a breath and reflect on what matters the most. This holiday season doesn't have to be stressful, you can change that by adopting these three tips inspired by our elders.  
1. Focus was on being together with loved ones and participating in activities together. 
Rather than rushing around trying to have everything in perfect order, focus on doing fun things together as a family. You can play board games, share funny stories around the dining room table, bake homemade goods together, watch funny and heartfelt Christmas movies, and so on. If you can't be with your family physically this year, you can always connect online.
2. Simplicity is key
Decorations were much simpler years ago! Popcorn was strung and used as a garland hung outside for the birds to enjoy. Fruit featured prominently in décor—orange peels were used creatively as little baskets, or peels were dried and cut into shapes. These simple traditions are low-cost and allow everyone to focus on quality time together, rather than stressing about fancy décor.
3. Take a breath and slow down
Perhaps this year you can slow down the pace of the holiday season by practicing the art of saying no. You don't have to do it all, you don't have to host a family dinner again, and most of all it doesn't have to be picture perfect. Be present, slow down, and enjoy the everyday moments. Enjoy your fresh cup of coffee an extra five minutes, read your favourite book in the evening snuggled in a warm blanket, cuddle your furry friend, or whatever helps you to slow down from the holiday rush. 
What I've learned from our clients is that there's something special about holiday traditions. Maybe it's time to slow down and revert to some time-honoured traditions from your grandparents' era.
| | |
| --- | --- |
| | Avery Hamilton at 2:19 PM |
| | |
| --- | --- |
| Appreciation this Remembrance Day | Tuesday, November 3, 2020 |
This is a message of appreciation to all of our veterans who contributed to the peaceful country that we enjoy today.
Mercifully, most of us are far enough removed from the experience of war, that we only connect to war through the words of another—through storytelling or written accounts. How important it is that we truly listen to the stories of those who sacrificed so much.
Have you ever thanked a senior for the efforts they put forth decades ago, efforts that afford us our current freedom? The appreciation in a senior's eyes is incredible—they appreciate that a generation that has not experienced war first hand can truly value the sacrifices they made.
Be sure to take the time to thank any veterans you know. Even those elderly seniors who are not veterans deserve recognition as well since they likely contributed to the war efforts in some form.
Many of our elderly clients can vividly recall wartime eras. They count themselves as lucky to have survived; many of their friends and family members did not. While men were fighting on the front lines, women were supporting war efforts on the home front, sustaining their families and supplying the troops.
Thank you to all the veterans who sacrificed so much and put the security of their country above their own personal safety. Your contributions did not go unnoticed; your sacrifices have not been forgotten.
Lest We Forget.
| | |
| --- | --- |
| | Chloe Hamilton at 12:26 PM |
| | |
| --- | --- |
| Happy Thanksgiving! | Friday, October 2, 2020 |
Thanksgiving is a time for reflecting upon all of our blessings. Reflection and gratefulness are skills that we regularly see demonstrated by our wonderful clients. We are often reminded to be thankful for all that we have and to be appreciative for all of the small blessings that we unknowingly take for granted. Even during these unprecedented times, we are thankful for the opportunity to serve our wonderful clients. 
Our elderly clients, many of whom lived through very difficult times, know all too well how lean years feel. Many lived through the depression era when even basic necessities were in scarce supply; they lived in Europe during the war and experienced shortages, rations, and were in constant danger; they immigrated to Canada and had to build new lives starting from scratch.
They learned how to savour every blessing, to be grateful for each miracle, and to never take anything for granted. We can certainly learn from our elderly clients!
When our clients tell us stories from their youth—stories of courage, determination and gratitude—there is always a common thread. The stories are never focused on possessions or money or things. The stories are centred around the people who mattered most—family, friends and loved ones.
The blessings that are most memorable, even decades later, are the blessings of the most beloved people in their lives. Honouring a friendship, caring for family, falling in love, raising a family, helping a sibling, being loyal above all else—these are the elements that truly matter. These are the blessings to focus upon; these are the blessings for which we should be most grateful.
Our clients teach us many important lessons, but gratitude and the importance of relationships would be at the top of the list. This Thanksgiving season, we want to take the time to reflect upon the relationships that are most important in our lives and to express gratitude to those people.
From the entire team of Warm Embrace Elder Care, we wish you a blessed and joyful Thanksgiving!
| | |
| --- | --- |
| | Chloe Hamilton at 11:41 AM |
| | |
| --- | --- |
| The Season of Thanksgiving & Reminiscing | Tuesday, September 22, 2020 |
Does your family have any Thanksgiving traditions? Do you share memories of years past, and do you share what you're grateful for this year?
If you have family members who have dementia, there are ways to make these traditions more inclusive and enjoyable for them too. 
The wonderful thing about stating what you're thankful for is that the answer can't be wrong!  No matter what you are thankful for, no one else can say that the answer doesn't count. This is a great conversation starter for someone who has dementia.  It does not depend on factual memory, there is no right or wrong answer, and any answer can spark new discussion.
To make it easier for your loved one who has dementia, be sure to provide an example.  It can be a lot of pressure to ask them first—"What are you thankful for?"  Instead, you can start, and then ask "are you thankful for anything granddad?"
To keep the conversation going, you can encourage reminiscing, but be careful to avoid making grandad feel that he has to justify his answer.  Here are some examples that might echo someone's automatic response, but are not recommended, followed by an example that is more dementia-supportive.
NOT Recommended:
Granddad responds: "I'm thankful for you!" and you respond "and why are you thankful for me?"  Your intent is to keep granddad engaged in the conversation, but instead, it may feel like he has to justify his answer.  That can add stress and pressure to granddad and he may be less likely to answer any other questions if he has to justify his response.
SUPPORTIVE:
You can affirm his answer by saying "why thanks Granddad, and I'm thankful for you too! I'm grateful we're having Thanksgiving dinner together with you tonight."  You have affirmed granddad's answer and kept your response in the present moment so granddad doesn't have to rely on recent memory. 
If your granddad's short term memory is highly impacted, he may have clearer memories of his childhood and he may often talk about his childhood.  He may state that he's thankful for his mother or his younger sister, both of whom have long since passed.
NOT Recommended:
"Granddad your mother has been dead for nearly 30 years.  Surely you have something to be grateful for today."  This response tells granddad that his answer is wrong, and it shuts down further conversation.  It eliminates the opportunity for reminiscing and revealing his state of mind or thought process. It may also rip open the wound of grief if granddad has briefly forgotten that his mother is deceased and he may grieve her as though it is a new loss.
SUPPORTIVE:
"oh yes Granddad, your mother was a very special woman.  Do you have a favourite memory of her?"  This response validates Granddad's answer and opens up the opportunity for more conversation.  The follow-up question is completely open-ended—he can say "no" he doesn't have a favourite memory and that's okay. If he is reminiscing and can remember something special, he is free to share.  You might be amazed where the walk down memory lane can lead!
When encouraging someone to reminisce, aim to keep your follow up questions open-ended or opinion-based. If you ask fact-based questions it can feel like a test with an inferred right or wrong answer.
NOT Recommended:
A fact-based question might be: "your mother always baked pies for thanksgiving. Do you remember what type of pie she baked?" There is an inferred right or wrong answer and it feels like a test. 
SUPPORTIVE:
Instead, ask opinion questions that cannot be right or wrong.  "your mother always baked pies for thanksgiving. Did you have a favourite flavour of pie?"
NOT Recommended:
If Granddad responds "I liked mother's strawberry pie at thanksgiving" and you know that his mother did not make a strawberry pie, do not correct him!  It is NOT helpful to say "oh granddad, that can't be right. Your mother only ever used fresh fruit from the farm. She made strawberry pies in June with fresh strawberries from the field.  At Thanksgiving, it had to be apple or pumpkin."
Your response may be factually correct, but does it really matter?  How does it make granddad feel to be corrected? It tells him that his answers are incorrect and will likely shut down further conversation. Is the purpose of the conversation to exchange correct facts, or is the purpose to help granddad reminisce and share positive memories in a loving environment?
SUPPORTIVE:
"Your mother's strawberry pies certainly were delicious!  Wasn't there a time when you were a little boy and you stole the pie out of the window where your mother left it cooling?"  You validated your grandfather's response about strawberry pies without correcting his response. To keep the conversation going, you've supplied more information to possibly spark his memory. 
This is a story you've heard him tell many times before, and each time his face lights up with a mischievous grin—just like he's 9 years old all over again!  You're giving him the gift of remembering a story that he loves to tell, and instead of testing his memory, you spark his memory and let him tell the details of the story as he remembers it.  If his details differ from the last time he told the story, it doesn't matter. What matters is that he is the star of the moment, telling his story the way he remembers it.
When you're together with family this Thanksgiving, and you have the opportunity to reminisce with family members who may have dementia, aim to provide supportive responses that keep the conversation going. 
Remember that the purpose of the conversation is not to exchange factually correct information.  The purpose is to share quality time with loved ones, validate their feelings, and share a moment of open love and trust.  You may just be amazed at the memories that surface!
| | |
| --- | --- |
| | Chloe Hamilton at 12:35 PM |
| | |
| --- | --- |
| Summer Vacations are Self-Care Days! | Wednesday, June 17, 2020 |
Vacation time! That time that you've been excited and waiting for all year. But when vacation time finally arrives you feel hesitant to leave because you are concerned about your elderly parents or your in-laws. This month on July 24th marks International Self-Care Day (ISD). Self-care is "any activity that we do deliberately to take care of our mental, emotional and physical health." So, going on a summer holiday break counts as self-care!
It hardly counts as a vacation when you have your cell phone and your laptop at the cottage in case of an emergency. Family caregivers may be the most deserving of respite care but they are often the last ones to actually book time off and go on vacation. The mental break away from everyday stress and demand is desperately needed, but there never seems to be a good time to go on vacation.  
Good self-care is key to improved mood, reduced stress and anxiety, and improved relationships with others! What family caregivers really need is peace of mind. They need to feel reassured that their loved ones are in good hands and will be well cared for.
Here at Warm Embrace Elder Care, we've assisted many clients during an adult child's holiday, and the client falls in love with the caregivers so much that the client is disappointed when the holiday is over! To think, families have delayed holidays and felt immense guilt over leaving for vacation, and yet their loved one benefits from the holiday as much as they do.
Vacation time doesn't have to be associated with guilt. Instead, it can be an exciting opportunity for everyone involved—family receive the much-needed mental break of being on vacation, and elderly relatives enjoy a new friendly visitor, someone who hasn't yet heard all the great stories!
If you or someone you know is over-due for a vacation due to concern about leaving elderly relatives, be reassured that there are options! For more information, call us at Warm Embrace Elder Care and we'd be happy to help. Everyone needs a break now and then.
| | |
| --- | --- |
| | Chloe Hamilton at 12:56 PM |
| | |
| --- | --- |
| What's Seniors' Month? | Tuesday, June 2, 2020 |
June is Seniors' month, and it's the perfect time to recognize and appreciate seniors! Seniors prove that ageing doesn't need to prevent anyone from leading fulfilling lives, instead they outline that ageing enhances life experiences.
Every day seniors are breaking the mould by leading fulfilling lives! So, let's put to rest those negative stereotypes when it comes to ageing. Instead, we should all celebrate and appreciate the contributions that seniors are making in our communities.
Seniors are an important part of our community because they contribute their wisdom, friendship and experiences. As a community, it is our responsibility to ensure that we create an environment where all citizens are valued and respected throughout the life process.                  
How do we create that environment?
The key to creating this environment is prioritizing intergenerational opportunities, between the young and the old. When we create intergenerational opportunities, we are creating this space where seniors have the ability to pass along their wisdom and advice to generations. This environment then breaks down barriers between generations and puts to rest negative stereotypes that surround ageing. When those barriers are removed, open and honest conversations are shared between different generations. When founded upon mutual respect, intergenerational learning can be deeply impactful for everyone involved!
Why is celebrating our Seniors so important?
When we celebrate our seniors, we are affirming that their contributions are ever so important to the fabric of our communities. Without our seniors' accomplishments, our communities would not be what they are today!   
This June, in honour of Seniors' month, make an effort to spend time with someone who is from a different generation than you—or maybe even two or three generations! Pause, and truly listen, and learn from each other and you will reap the rewards of intergenerational sharing.
Here at Warm Embrace Elder Care, we want to thank all of the wonderful seniors that we see on a daily basis. We are continually learning from you and are enlightened by your viewpoints. It is an honour to serve you!
| | |
| --- | --- |
| | Lissette Mairena Wong at 2:32 PM |
| | |
| --- | --- |
| Let's Celebrate Our Nurses | Thursday, May 7, 2020 |
Nurses Week is celebrated every year in May. This year let's go above and beyond to show our appreciation to our local nurses. During this time, our nurses are our frontline heroes. They are putting in long hours at hospitals, clinics, retirement homes, long term care homes, etc. They are working to keep you and me safe during these times, and that's why we – as the community – should express our appreciation. 
Let's work together to celebrate our nurses! Here are 6 ways you can celebrate Nurses Week!
1. Write a heartfelt card
You can write encouraging thank you cards to nurses at your local hospital and long term care homes. 
2. Mail a grocery store gift card
Why not leave a little present inside the card? You can pre-order grocery store gift cards online or the next time you're at the grocery store, pick up a couple of gift cards.
3. Bake or cook a homemade meal
If you know a nurse personally, make him/her a warm home-cooked meal or some delicious baked goods. It'll be one less task they'll do once they're home from a long workday.
4. Donate Personal Protective Equipment
If you're crafty, sew masks for nurses and if you're not, you can always donate to an organization that's distributing PPE. Keep it local and donate to local organizations and businesses.  
5. Join a community celebration
You can join an organized parade to celebrate nurses at the local hospital. 
If you live on a busy street, start a poster campaign with your neighbours! Create large posters that say "Thank you!" and display them on your porch, lawn or bay window. As frontline workers drive-by they can read your poster. 
6. Praise their hard work on social media
Post an appreciation post on your personal social media account! If you are looking for social media content like and share our material from our Facebook page.
Let's work together to show our frontline heroes how much we appreciate their hard work. Let's go beyond words of appreciation, let's take action. Comment and share on how you are going to celebrate Nurses Week!
| | |
| --- | --- |
| | Lissette Mairena Wong at 12:00 PM |
| | |
| --- | --- |
| Mother's Day is Not Cancelled | Wednesday, May 6, 2020 |
This year Mother's Day may look and feel different but that doesn't mean it is cancelled! You can still make Mother's Day special for your mom, mother-in-law, grandmother, or friend. This Sunday celebrate Mother's Day with some creativity.
Here are 6 ways you can celebrate Mother's Day this year.
1. Buy your mom flowers
You can't go wrong with flowers! You can buy a lovely bouquet of spring flowers or even a potted plant for your mom. Make sure to write a heartfelt card to make it even more special! To be extra safe during these times, make sure to leave the flowers by the front door and give your mom a call to tell her that a special delivery is waiting for her.
2. Bake or cook your mom's favourite dish
Encourage your mom to take a break from cooking onMother's Day by cooking her favourite dish. You can leave a nice homecooked meal at her front door, or you can leave her favourite baked goods. If you aren't much of a cook that is okay! Why not support a local restaurant or business? You can put in the order for your mom and ask them to deliver the dish directly to your mom. It's the perfect day to spoil your mom!
3. Make a homemade gift
Remember that quilt or sewing project that you never quite finished? Or that scrapbook that needs some final stickers? This is the perfect time to finish it up for your mom! Get your kids or grandkids involved by having them make homemade drawings or cards.
4. Schedule a safe social-distancing visit
It's about social distancing, not social isolating. You can still visit your mom from a safe distance. Perhaps behind a window or screen door, in the garage, or outside in the yard. If she is hard of hearing, speak loud and clear or why not make a fun poster for her that says "Happy Mother's Day" in a large bolded font.
5. Plan a fun creative surprise
Get your whole family involved and plan a surprise from a safe distance for your mom. If you're a musical family, surprise her with live music and song. If you're poetic and theatrical, write her a heartfelt poem and/or perform a play just for her. If you're crafty, make some fun posters or banners to brighten up your mom's day. I am sure your mom will appreciate your effort and love!
6.Tea time on a video call
If your mom is tech-savvy, schedule a video call to have a special tea time chat. Take this time to reconnect with your mom by reminiscing on childhood memories and on happy lighthearted memories. Most importantly don't forget to tell her how much you love her and appreciate her! Words of kindness and appreciation can go a long way!
Your mom is probably feeling isolated during these times so don't cancel Mother's Day this year! Instead, make it extra special for her. Comment below and share with us how you're going to celebrate your mom. We hope you have a lovely Mother's Day!
Happy Mother's Day to all of the special mothers, grandmothers, and great grandmothers out there!
| | |
| --- | --- |
| | Lissette Mairena Wong at 12:34 PM |
Contributors
Latest Posts
Archive
2021

May

April

March

February

January

2020

December

November

October

September

August

July

June

May

April

March

February

January

2019

December

November

October

September

August

July

June

May

April

March

February

January

2018

December

November

September

August

July

June

May

March

February

2017
Tags
Everything
Dementia
Long Term Care
Homecare
Retirement Home
Alzheimer's
Parkinson's
Aging
Elder Abuse
Holiday
Warm Stories
Healthy Living
Health Care
Events
Companionship
Sandwich Generation
Respite Care
Independence
Staying in your own home
Parents Refusing Help
Activities