| | |
| --- | --- |
| Connecting Online During Covid-19 | Tuesday, April 7, 2020 |
Everyday communication is important for our elderly population, certainly more so during these isolating times. Bill Walsh from AARP said: "At this moment in time, we're not just combating the coronavirus, but we're combating fear and anxiety and social isolation as well. So, it's important to stay in touch with your loved ones and let them know that they haven't been cut off or somehow marginalized."
A quick traditional phone call is always lovely but why not introduce unique devices or new apps to your loved one? Your loved one's interest in technology might surprise you. A study completed in 2017, discovered that 70% of seniors are now online and from 2013 to 2016 tablet ownership in seniors doubled. I know when chatting with our clients, I am always surprised to find out how many of them use Facebook, Facetime, Apple apps, Furbo, etc.  
There are unique ways you can virtually connect with your loved one! We have compiled a list of the four best ways to virtually connect.
1) Videocall your loved one
If your loved one has a WIFI connection, a smartphone and an email address, they're already three steps ahead! There are several apps you can use to video call your loved one – Zoom, Skype, Facetime, Google Duo, WhatsApp – just to name a few. I recommend keeping the conversation at a maximum of three people. It increasingly becomes difficult to hear with additional people, especially if people are talking at the same time!
Traditional phone calls are wonderful and always appreciated but video calls are more interactive. In a video call, you can see your loved one's facial expressions and body language. You can even get creative with video calls! On a call, you can virtually share a cup of tea, you could try puzzling together, or you could even start a craft together. It doesn't have to be a traditional conversation it could be a time to engage your loved one in a fun activity.
2) Play an online game with your loved one
If your loved one doesn't want to be on video but wants to interact virtually, you can introduce online games. There are apps where you can compete against your loved one, such as words with friends, chess, scrabble, billiards, etc. There's an endless amount of options in the Apple store and in the Google Play store. You are bound to find a game that looks interesting and fun!
3) Watch a movie together
Who doesn't love movies?! Pop some popcorn and watch a movie with your loved one. Netflix released a new feature called Netflix party for desktop computers. It allows you to synchronize video playback and adds a group chat between yourself and your loved one. This is a great tool for a fun family gathering! You can add the grandkids to the party as well, and it can become a weekly ritual.   
If your loved one doesn't have Netflix or a computer, you can always video call your loved one as you both watch the same TV channel or DVD. Another option is simply calling your loved one on the phone. Even though watching a movie is generally done quietly, it's comforting knowing that you are with someone and sharing the moment with someone you love.
4) Visit a furry friend on Furbo
Furbo is a camera that's designed for dogs. It's a neat device that allows owners to check in on their pets remotely. There is also a microphone so dogs can even hear their owner's voice commands.
We have a client – let's call her Jeanie - who loves receiving visits from her daughter's dog Buddy. When chatting with Jeanie, I was happy to discover that she's been visiting her daughter's dog virtually on Furbo. Through the app on her smartphone, she is able to talk to Buddy, see what trouble he is up to and throw him treats by clicking a button.
Throughout my conversation with Jeanie, I could sense how happy she was to have the chance to interact with Buddy.  Even her regular caregiver mentioned how Jeanie brightens up after interacting with Buddy on Furbo. The moments she is interacting with Buddy not only make her laugh and smile but they also provide Jeanie comfort and peace.
It might take a few tries to get your loved one comfortable with technology but the time and patience to teach them is worth it. Your elderly loved one will thank you for giving them the opportunity to connect. During this difficult season, we might have to socially distant but we don't have to socially isolate.
| | |
| --- | --- |
| | Lissette Mairena Wong at 9:48 AM |
| | |
| --- | --- |
| Are you doing everything for your elderly parents? | Friday, February 28, 2020 |
You've been managing your own household, your parents' household and now your in-laws need some help too.  You already feel stretched too thin, and your parents' needs keep increasing. You need homecare support for your parents, but they refuse to even consider it.
Your father says he "doesn't need a babysitter" and your mother declares that she can "do everything just fine myself".  And by that, what she really means is that you are doing everything just fine for them!
Your parents think they're managing just fine because you're filling in all the gaps.  They don't realize just how much you're doing. They just benefit from the fact that everything gets done.
For years, you've been trying to follow your parent's wishes.  You respect their decisions and do your best to help support them in those decisions. They keep saying they don't want or need any help and you've been trying to respect it.
The problem is, they not only need the help, but they are also already receiving help.  The help is coming from you, and it's now more than you can manage on your own.   It is okay to acknowledge that you can no longer provide all the assistance that they need.  You aren't failing to respect their decision, you are making a decision that is necessary for your own health and wellness.
You can explain to your parents what you are able to do, and outline the tasks that are now becoming too much.  You can outline options for how your parents can fill the remaining gaps and empower them to make a decision that best suits their needs. For example, you are willing to do the weekly grocery shopping and visit with your parents after putting all the groceries away, but it is no longer feasible for you to be cooking dinner for them every day.
You can then outline meal options for them.  They could order Meals on Wheels or another meal delivery service. They could move into a retirement home where meals are provided. They can have a caregiver cook meals together with them in their own kitchen, using their own preferred recipes.
You can help outline the pros and cons of each option, and how each option would fit into their lifestyle.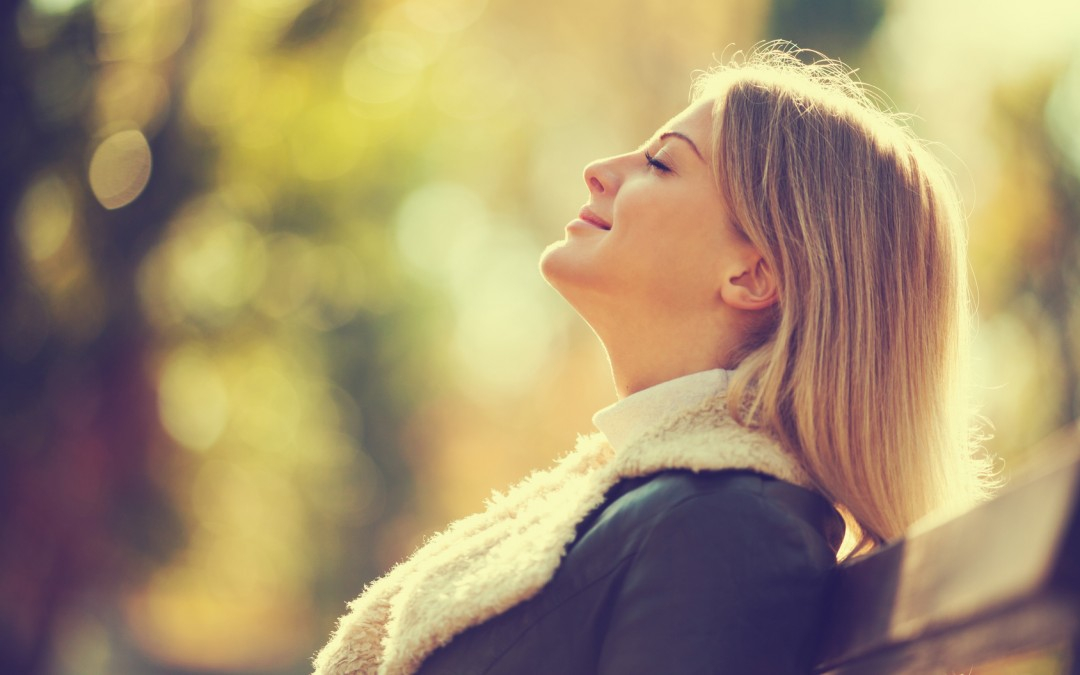 Stepping back and acknowledging what you need for yourself does not take away your parents' ability to make their own decision. It just eliminates one of the options from the list—the option of you cooking the meals daily.
As long as you continue to be the primary option, as long as you continue to cook dinner daily, your parents will not seriously consider any other option on the list.  You need to clearly articulate what you can and cannot do, and then guide your parents through the decision making process about how to solve the remaining gaps.
Homecare can address many of those gaps and provide the individualized attention and assistance they are accustomed to receiving.  Homecare is not always just about the senior client; it is often about alleviating family members who have been doing far more than is sustainable. 
A wonderful caregiver—or team of caregivers—can take care of your parents' to-do list so that it doesn't all fall on your shoulders. 
| | |
| --- | --- |
| A Love Story: Violet and Lawrence | Tuesday, January 21, 2020 |
Violet and Lawrence have been married for 68 years. After a lifetime of hard work, travelling through early retirement and most recently relaxing in retirement living together, they are now separated.  Lawrence's dementia progressed and he began wandering at night. He could no longer be safely cared for in retirement, and he moved to long term care.
Violet had been very physically healthy and she had been caring for Lawrence for years within the retirement home where, together with staff, she could handle his needs. But once he began exit seeking and leaving in the night, even Violet had to admit she couldn't manage his needs safely. 
It ripped her heart out to have him move to another location across town.
Now, Violet attempts to visit most days.  She wasn't a confident driver, to begin with, but she is attempting to drive across town every day and stay with Lawrence throughout the afternoon and dinner.
She fears that he won't eat unless she is at his side, so she remains for both lunch and dinner. She worries about how she will visit every day when the winter weather begins. She never drove in the winter and at 89, she isn't keen to start winter driving.
You can see the toll it is taking on Violet. She appears to be withering before your eyes. She has lost weight and she looks exhausted. She suddenly strikes you as rather frail. She is probably stretching herself too thin, but she wants someone to be with Lawrence through lunch and dinner.
Violet needs Warm Embrace to provide a caregiver for Lawrence.  A Warm Embrace caregiver could visit Lawrence through lunch and dinner and keep him engaged in activities throughout the afternoon.  Of course, we can't replace Violet's visits, but we can supplement her visits.
We can provide a regular schedule so that Violet does not feel obliged to visit every day. She can take some much-needed time to relax and rejuvenate herself.
Warm Embrace caregivers can visit Lawrence on set days of the week, and on those days, Violet can remain at the retirement residence, eating her meals in the dining room with her friends.
She can rejoin the social activities and events that she participated in for all those years and not become disconnected from her peer group. But she can do so with the reassurance that Lawrence is not alone. He is with a dedicated caregiver who will ensure that he has the best afternoon possible.
By recommending additional support for Lawrence, you may actually be saving Violet's health. She needs the support—possibly more than Lawrence does—and your recommendation to alleviate her stress could make the difference for Violet.
We'd be happy to improve the quality of life for each of them by providing a dedicated caregiver when they need it most. Reach out to us today!
| | |
| --- | --- |
| | Chloe Hamiton at 10:09 AM |
| | |
| --- | --- |
| My Loved One has Fallen! What's Next? | Wednesday, October 30, 2019 |
A resident named, Delores, fell three times in two weeks. Her third fall landed her in the hospital where she remained for 10 days.  She was at risk of falling previously, but now, after 10 days of deconditioning in the hospital, her risk is even higher.
Delores has long been on the waitlist for long term care, but now that her needs have escalated, her care is beyond what can be safely managed within a retirement setting.
To escalate her placement on the LTC waitlist, Delores had to be discharged from the hospital under the Home First LHIN strategy.  She went back to her residence after her 10-day hospital stay.
Now that Delores is in the community, she can be reassessed for long term care and be considered a crisis level. Even if someone is on the crisis list though, it doesn't mean that a bed is immediately available.
Delores may still be waiting for weeks—or longer—for a suitable LTC placement to become available.
In the meantime, Delores is in your care, and she's at an extremely high risk of falling. You are now worried that she cannot be left alone since she forgets that she is at risk of falling and she is inclined to get up and try to walk without her walker. Since her previous three falls were all attempts to make it to the washroom, you are very well aware that she may attempt to rush to the washroom and fall yet again.
Warm Embrace can help to meet this need! 
If Delores is on the crisis waitlist for LTC and she needs 24/7 attendant care, the LHIN may provide some PSW support for various shifts. Warm Embrace can provide the rest. We can cover up to 24/7 care to ensure that Delores is never left alone.  We can help to bridge the gap before Delores receives a suitable placement in long term care. This way, Delores is safe and has the one-on-one attendant care that she needs. 
Just think how relieved you will feel, knowing that you can utilize the support of Warm Embrace when someone you know is awaiting crisis LTC placement.
| | |
| --- | --- |
| What happens after a hospital discharge? | Tuesday, October 22, 2019 |
One of your long-standing residents, Jean, has just been discharged after a ten-day stay in hospital.  She has been discharged back to your residence, but she has declined considerably in the past 10 days.
She lost quite a bit of her strength from being in bed all day at the hospital, and since she was catheterized, she's struggling with incontinence now as well. Previously she was independent with personal care and was able to get to the dining room on her own.  Now, she's needing help with toileting and sometimes she's not even a one-person transfer.
Your care team were already stretched thin across residents with high needs.  There are key times of day when you simply don't have enough staff available all at the same time.
That's where Warm Embrace comes in. 
Jean needs a dedicated caregiver who can attend to her increased needs as she recovers from her hospital stay.  If she requires a two-person transfer assist, our caregiver can be one of the two required people.  Jean's caregiver can attend to her toileting needs and assist her in getting to and from the dining room at a time when your staff have many other residents who need help getting to meals. 
Jean's caregiver can work together with her on some strengthening exercises to help her return to a greater state of independence.  Of course, the goal is to help Jean remain independent enough to remain in your residence much longer.
If, however, Jean's medical condition deteriorated while in the hospital to the point that she now qualifies for long term care placement, Jean's caregiver will provide the assistance she needs while she remains in your residence awaiting placement.  With her increased needs, Jean may require more than your staff have the capacity to provide, especially when other residents also have many complex needs. 
If you have a resident like Jean who is returning from hospital, you can recommend that they implement a dedicated caregiver from Warm Embrace to help them as they recover.  We recognize that our role might vary depending on the goals of the resident and their health. Any combination of the following are possible:
Temporary assistance as your resident recovers from hospitalization/surgery/recent illness until they regain their strength and abilities and no longer need our help
Ongoing support to match your resident's new ability level and needs, allowing them to remain living in your residence even though their needs have increased.
Crises support if your resident is awaiting long term care placement and their needs have drastically increased.
Our support ensures the resident has all the care they need after returning from the hospital, while also reducing strain on your staff. 
The next time you have a resident with a pending hospital discharge, remember to make Warm Embrace part of the planning process and have care in place for a smooth return to your residence.
| | |
| --- | --- |
| Do you have an exit seeking resident? | Wednesday, October 16, 2019 |
Bill was a dairy farmer and spent his entire life outside. He was up before sunrise milking cows before the birds had even started chirping.  Every evening, he was out milking again. His entire life was set by the rhythm of farm life.
Bill now resides in your long term care home in your secure unit since he is adamant he needs to get outside and milk the cows. With his advanced dementia, he does not realize that he hasn't milked the cows in nearly 25 years, but his circadian rhythm is indelibly marked by the farm rhythm and he's bound and determined to get outside.
Of course, Bill is safe on your secure floor and he cannot leave.  But as dusk arrives, Bill becomes increasingly agitated as he feels the need to be out on the farm, and his agitation is contagious.  He paces the floor back and forth, he looks out each window longingly and he searches for the exit. Other residents can sense his unease and though they don't know what he's anxious about, they share the sentiment.
The approaching evening as the sun is setting can be a challenging enough time within long term care as many residents have competing needs at that time of day.  Bill's increasing agitation only compounds those needs.
What Bill really needs is a dedicated caregiver companion who can address his personal needs.  A caregiver can take Bill on safe outings, fulfilling his desire to be outside. When evening approaches Bill's caregiver can reassure him "not to worry, you milked the cows a little early today; everything is fine on the farm." 
His caregiver can keep Bill occupied so that he doesn't start looking for something to do—his history dictates that if he had a moment of boredom, he cured it by heading out to the barn. Instead of letting Bill feel bored—and likely to want to exit seek—his dedicated caregiver can keep Bill engaged in conversation and activities until dinner time when he typically settles into a routine.
Of course, Bill receives the most direct positive impact from his caregiver, but the incredible part is that he is not the only recipient!  Other residents also benefit when Bill is calm and redirected. The source of the anxiousness and agitation that spread contagiously is solved.  By extension, staff benefit when residents are content and happy.  Bill's caregiver addresses his emotional need, which frees staff to care for other residents who may be in need.
When you have a resident who is intent on leaving the secure floor, remember that one of the most effective strategies may be a dedicated caregiver who can address emotional needs and redirect attention.  The positive impact will have a ripple effect across the entire floor!
| | |
| --- | --- |
| Back to School! | Wednesday, September 4, 2019 |
September is synonymous with back-to-school time. Long after you've graduated, it's hard not to feel the appeal of the fresh new school year that starts each September. The back-to-school advertisements start (far too early!) in the summer and remind everyone—even those who are not students—that the new school year is fast approaching.
With all the anticipation over new school supplies, different classes, reconnecting with old friends and meeting new teachers, September is tinged with excitement.
For some people though, September comes with a whole new set of challenges.  Those who are squeezed into the sandwich generation can feel the extra pressure that the school year brings.
The sandwich generation includes those who are caught between caring for their children, while simultaneously providing care to their ageing parents.  Those feeling the crunch in September are likely even members of the club-sandwich generation: mothers who have young children at home who are providing help to their parents and their grandparents at the same time.
Club sandwich members are lucky enough to be in families who have four living generations at the same time.  Their young children are the youngest generation, the hectic mother is the second youngest.  The grandmother may be in her 60's or 70's and the great-grandmother in her 80's or 90's.
The young mother is caught between raising her young children, getting them out the door on the first day of school and being there for them when they step off the bus at the end of the day and also helping her mother to care for the elderly great-grandmother whose needs have suddenly increased.
September may represent a time of excitement and fresh beginnings for many people, but for this sandwich generation young mother, it may mean increased stress and an even more hectic schedule as she's attempting to ferry children to after school activities, help with homework, and also deliver meals to her nanna across town.
Those in the throes of the club sandwich generation need support to manage the needs of so many generations at once.  The help can take many different forms—extended family and friends, a nanny for childcare, a driver to chauffer children to all their activities, or a caregiver to support great-grandmother Nanna.
A professional caregiver can provide the support that Nanna needs, while also alleviating pressure off the young mother who is hoping to get her children's school year off to a good start. September can be a time of exciting new beginnings for Nanna too!  She can look forward to meeting friendly caregivers who will become new friends. 
Who in your family or circle of friends might benefit from the back-to-school excitement of September by engaging the support of a professional caregiver?
| | |
| --- | --- |
| | Chloe Hamiton at 12:00 PM |
| | |
| --- | --- |
| It Takes a Team to Provide Dignified Care | Tuesday, April 23, 2019 |
You grow attached to your residents and you hate to see them move on from your residence into Long Term Care.  You wish you could keep them with you even longer!  You may even feel a little torn because on one hand, you have grown fond of each resident and you want them to remain in your home, but you also see the toll it takes on your staff when care needs suddenly increase.
Warm Embrace can help you to have the best of both worlds! Your residents can remain living with you much longer, without placing an increased burden on your staff. 
One of our greatest success stories was with a gentleman at a retirement home in Kitchener.  When he moved into the retirement home, he had occasional nighttime urinary incontinence due to prostate issues.  After prostate surgery, he became entirely incontinent and he wasn't able to self-manage.  Because of this, he was self-isolating, remaining in his room and not attending any activities or events.
He had AM/PM care from the LHIN, but many days he wasn't ready to get out of bed when the PSW from the LHIN arrived.  That left the retirement home staff to attend to his needs at the busiest time of day—the morning rush.  He needed assistance numerous times throughout the day as well and it was taking quite a toll on the staff.
Warm Embrace was brought in to help support this gentleman so he could remain living in retirement and not move into long term care.  We intentionally scheduled our service at the time of day that was heaviest for the retirement home team. That way, their efforts could be focused on other residents, knowing this gentleman was well-cared for.
Our caregivers attended to his personal care needs in the morning—on his schedule when he was ready to get up.  Our caregivers ensured that he was bathed and dressed in fresh clothes. Each day, they changed the bedsheets and laundered them, along with any other soiled laundry.  While this gentleman had weekly laundry included in his package, our team was responsible to immediately launder soiled items so they didn't remain in his suite until laundry day.
Once he was dressed and ready for the day, we'd get him to breakfast and then take him on an outing. With a caregiver's reassurance, he began leaving his room to attend events and activities. When he required assistance, we'd be right there to provide it. His confidence began to return!
Our morning visits thoroughly covered the busiest time of day, and the retirement home staff was able to provide the coverage for this gentleman required in the afternoon.  Working together as a team, we supported this gentleman in remaining in his retirement home of choice for an additional three and a half years.
We are pleased to partner with you and your team to provide the same support to any of your residents who require it.  We intentionally schedule our services at your highest need times of day to reduce the strain on your staff.  
Our Warm Embrace caregivers can support your highest-needs residents on a one-to-one basis, freeing your staff to attend to all the other residents in their care.  Together, we can help your residents to remain with you for many more years to come!
| | |
| --- | --- |
| Providing Dignified Care is our Mission | Wednesday, March 27, 2019 |
In the world of homecare, terms like 'minimum', 'maximum', and 'eligibility' frequently arise.
When arranging publicly-funded homecare through the LHIN, the first concern will be eligibility—is your loved one eligible for LHIN homecare?  If they are, the next question will be "for how much homecare?" Publicly-funded homecare is all about eligibility and maximums—the maximum amount of service that can be provided based on eligibility.
Private homecare is exactly the opposite.  There are no eligibility criteria, and there is no maximum amount of service.  We gladly provide as much service as a client needs or wants.  In fact, to ensure that clients truly are well-served, we have minimum service provisions rather than maximums.
Why do we have minimum service provisions?
Here at Warm Embrace Elder Care, we have service minimums as a way of ensuring that we always provide service in line with our philosophy of care. Here are a few important ways that minimum service provisions contribute to the fulfillment of our mission and our philosophy of care:
Promoting Abilities
Our philosophy of care is about promoting abilities and never doing for a client what he or she can manage independently.  It takes significantly longer to support someone in doing a task slowly, at their ability level, than having caregivers just rush through a task on a client's behalf.  What is best for the client though?  If caregivers always just do the task because it's faster, eventually, the client will lose the ability to manage that task independently. Promoting abilities—even though it may take much longer and requires more support—is better for clients, so we allow enough time to support independence and not just do tasks ourselves.
Dignified Care
Part of dignified care is ensuring that we match each client's individual pace.  Being rushed through your daily routine, especially with something as intimate as personal care, can feel very dehumanizing. Our clients deserve the dignity of taking time and lingering over their personal routines and not being rushed by an artificial deadline imposed by a one-hour visit.
Building Rapport
Companionship is an essential element of our service. Our clients and caregivers establish a special bond, and this bond is developed by sharing quality time together. If caregivers simply rush in the door hurrying to complete a specified task in less than an hour and rush back out the door, it is difficult for rapport to develop.  Slowing down and getting to know each other as human beings first, before jumping into tasks or personal care, puts the focus where it should be—on the people first and not on the tasks alone.
Comprehensive Services
When a caregiver is paired with your loved one, that caregiver is prepared to assist in numerous ways.  Caregivers are able to help with numerous tasks in the time they are present—they might do some laundry, wash dishes, make dinner, help your loved one to shower and get dressed, and then run errands. The benefit of this model is that you don't need a separate person for each task—you don't need a driver who only does errands, and someone else who only assists with personal care, and someone else who only does laundry, etc. It's a more comprehensive approach where all the different elements of daily life can be seamlessly woven together—the same as you weave numerous elements throughout your day.  Because we're aiming to assist with so many different elements of daily living it takes more than an hour or two to effectively assist with each.
Living and serving by our mission and our philosophy of care is what makes our service exceptional.  Minimum service is the first step to abiding by our mission.  Beyond the minimum, the sky is the limit! Clients don't need to worry about exceeding the maximum or being capped at a certain level. Instead of feeling limited by caps, maximums or restraints, clients can know that we'll be there to assist as needed.
| | |
| --- | --- |
| Why do Seniors Fall? | Wednesday, March 13, 2019 |
Do you know a senior who has suffered a serious fall? Likely you do, since approximately 30% of seniors who live in the community suffer a fall each year. The consequences of a fall can be quite serious—injury, hospitalization, even death from complications.
Did you know that falls are the cause of 90% of all hip fractures, 50% of all injury-related hospitalizations in seniors, and the 5th leading cause of death in the elderly?! These numbers also double when a senior has dementia. So, it is extremely vital in keeping seniors strong and steady on their feet.
Why do seniors fall in the first place?
"Falling isn't as much about slips and trips. It's about the failure to recover. Slips and trips happen at all ages" (Dr. George Fernie). There are various external factors at play that contribute to slips and trips; such as:
Loose carpets/rugs
Poor lighting
Unstable chairs
Steep stairs
Poor footwear (e.g. slippers)
While some falls can be attributed to tripping—such as tripping over floor mats, pets or curbs—other falls seem mysterious. The person will report that they just went down and we're not sure why. In many of those mysterious cases, the fall is due to internal factors such as:
Visual and hearing deficits
Vestibular dysfunction
Cognitive impairment
Neuropathy (abnormal sensory feedback)
Low blood pressure
Edema/swelling
Pain and foot drop
Weakness and tightness
Decreased flexibility
Slowed reflexes and balance disorders
What can we do to prevent falls?
1.  Get rid of all the external factors that cause slips and trips!
Ensure that your living space has no loose carpets or rugs, the lighting is bright for increased visibility, all chairs are sturdy with armrests, everything needed is on the main floor (no stairs), and that proper footwear is worn in the house.
2. Improve balance and stability!
"She says she wants to keep living in her home. We say it starts by keeping her on her feet" (American Academy of Orthopedic Surgeons). The number one key to fall prevention is staying active! Physical activity has shown to mitigate the deathly consequences of falls – just walking, gardening or housework is enough for an elderly loved one.
However, when your elderly loved one refuses to do regular exercise the best option is to increase their base of support.
To remain balanced, there must be a stable base of support—the wider the base of support the more stable it becomes. The base of support is the invisible box that can be drawn around your feet when you are standing. Added to this is our centre of mass—which is approximately where our belly button is located.
When someone's centre of mass is in the middle of their base of support, they are perfectly balanced. When their centre of mass begins to reach the outer edge of their base of support, they are more prone to falling.
For example, a ballerina narrows her base of support to be only one square inch when she is en pointe. Her balance is quite precarious because her base of support has been reduced. The only way that she remains upright is by perfectly hovering her centre of mass over her base of support.  She is constantly adjusting to ensure that her centre of mass doesn't sway too far aware from her base of support.
In contrast, a football player crouches low and spreads his feet wide so that he has a wider base of support than he normally would. He may even put one hand to the ground adding a third point of contact and expanding his base of support further. He has a stable base of support, and his centre of mass is positioned in the middle of his base.
In the case of a frail senior, their feet may ache or have bunions, causing that person to only walk on the edges of their feet, which reduces their base of support and their balance. Instead of using the full surface of their foot, they have reduced their base of support more like a ballerina.  As well, the senior's posture may be more forward-leaning, pushing the centre of mass to the outer edge of the base of support, causing instability. A senior will not likely be crouching down to touch the ground for support, the way a football player does.
The best way to create a strong base of support is to use a walker. The four wheels of the walker expand someone's base and provide the necessary support. Much like a football player, a well-balanced senior using a walker is less likely to fall than a senior who is precariously balancing on sore feet. If their posture is forward leaning then the walker extends the base of support ensuring that the centre of mass remains in the middle of the base of support.
Encourage the seniors in your life to carefully assess their centre of mass and base of support to ensure that they are as safely balanced as possible. Every fall that is prevented is a great success and ensures a longer and healthier life for that senior!
Contributors
Latest Posts
Archive
2020

July

June

May

April

March

February

January

2019

December

November

October

September

August

July

June

May

April

March

February

January

2018

December

November

October

September

August

July

June

May

April

March

February

2017

December

November

September
Tags
Everything
Dementia
Long Term Care
Homecare
Retirement Home
Alzheimer's
Parkinson's
Aging
Elder Abuse
Holiday
Warm Stories
Healthy Living
Health Care
Events
Companionship
Sandwich Generation
Respite Care
Independence
Staying in your own home
Parents Refusing Help
Activities