In our hustle and bustle culture, stress and burnout are intertwined and seem to be part of everyday work life. Most people don't recognize that there is a difference between stress and burnout. It's common to say "I'm stressed out" or "I'm exhausted" after another long day but what if you're teetering towards burnout?
What is burnout?
Stress is inevitable and part of everyday life but prolonged and constant stress leading to "a state of emotional, physical, and mental exhaustion" is burnout. Indicators of burnout are if you're feeling an increase of helplessness, resentfulness, cynicism, pessimism, and reduction in productivity. The feeling of "you have nothing else to give" is when you're entering burnout territory.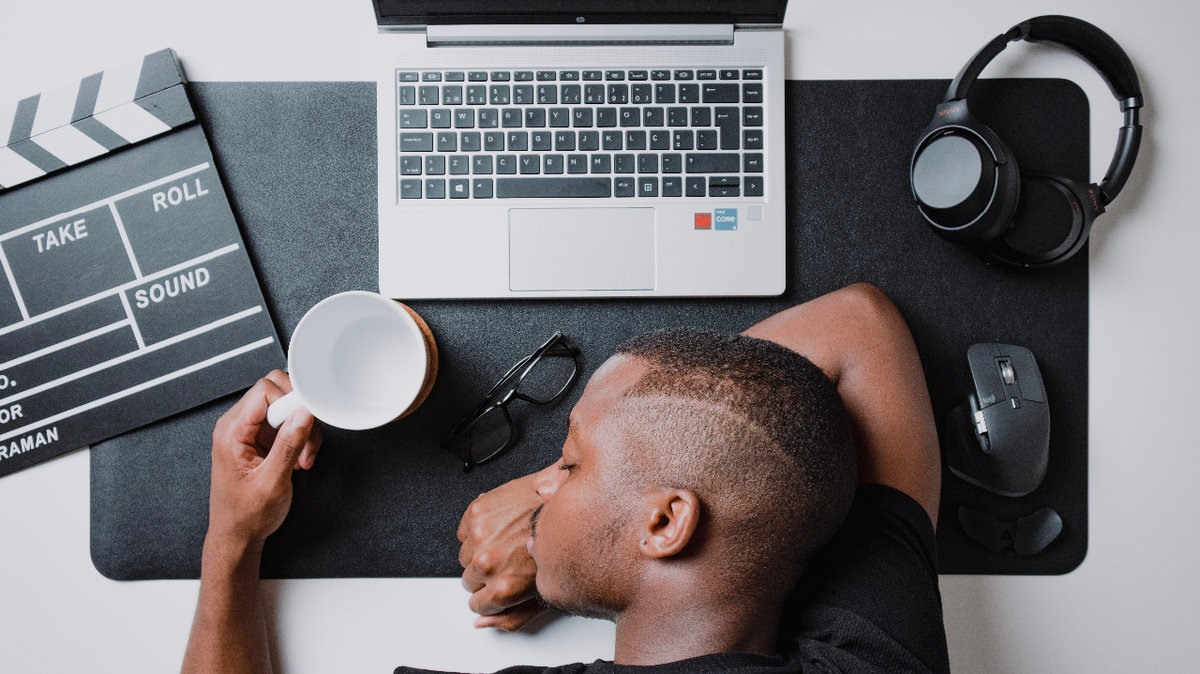 Recognize the signs before you burnout
The reality is burnout spills over to every aspect of your life - work, home, and social life. So, it's best to recognize the signs of potential burnout before you're burnt out.
1. You're feeling as though "every day is a bad day."
Your perspective is shifting slowly and your definition of a "bad day" is changing. For instance, before you found indoor rock climbing exciting and a healthy challenge but now you describe it as difficult and overwhelming. When you're burnt out, negative emotions and thoughts increase and they begin to overshadow positive ones.
2. You're exhausted all the time
You're sleeping in on the weekends but you still can't shake off your exhaustion. No matter how much you sleep in you wake up feeling tired! If that's you, you could be experiencing emotional exhaustion - "the state of feeling emotionally worn out and drained." Feeling emotionally exhausted can lead to a lack of motivation, irritability, physical fatigue, and lack of sleep.
3. You're vulnerable to getting sick
You find yourself frequently sick with a head cold and you can't seem to recover fast enough. Before you'd have a cold for only two days but now it takes you a week to get over it. A common symptom of burnout is physical illnesses, like headaches, colds, and flu because prolonged stress has shown to lower immunity.
4. Your social life has changed
You love being around people but lately, you're isolating yourself from your friends and taking a little longer to respond to text messages/emails.  After a busy day of work, all you want to do is be alone and sleep so the last thought on your mind is hanging out with a friend. You're slowly changing and what you found exciting and life-giving is now draining and exhausting. However, you're feeling alone, forgotten, and unappreciated.
Burnout and stress are similar in symptoms but the major indicator of burnout is that you're feeling detached and depressed. If you're feeling burnt out, you're not alone. Reach out to a trusted friend or family member and express to them how you've been feeling. Your openness doesn't make you a burden - it makes you human. If you're a family caregiver and need support, you're not alone, contact us and we'll be there for you.
Resources:
Job burnout: How to spot it and take action
Burnout Prevention and Treatment
Emotional Exhaustion: What It Is and How to Treat It