This month marks the 15th anniversary of Warm Embrace Elder Care!  It's hard to believe it's been 15 years already…they say that time flies when you're having fun so we must have a ton of fun at Warm Embrace because 15 years have flown by!  While we certainly do have fun at Warm Embrace, I also think time flies when you are helping others and doing something meaningful that is aligned with your values.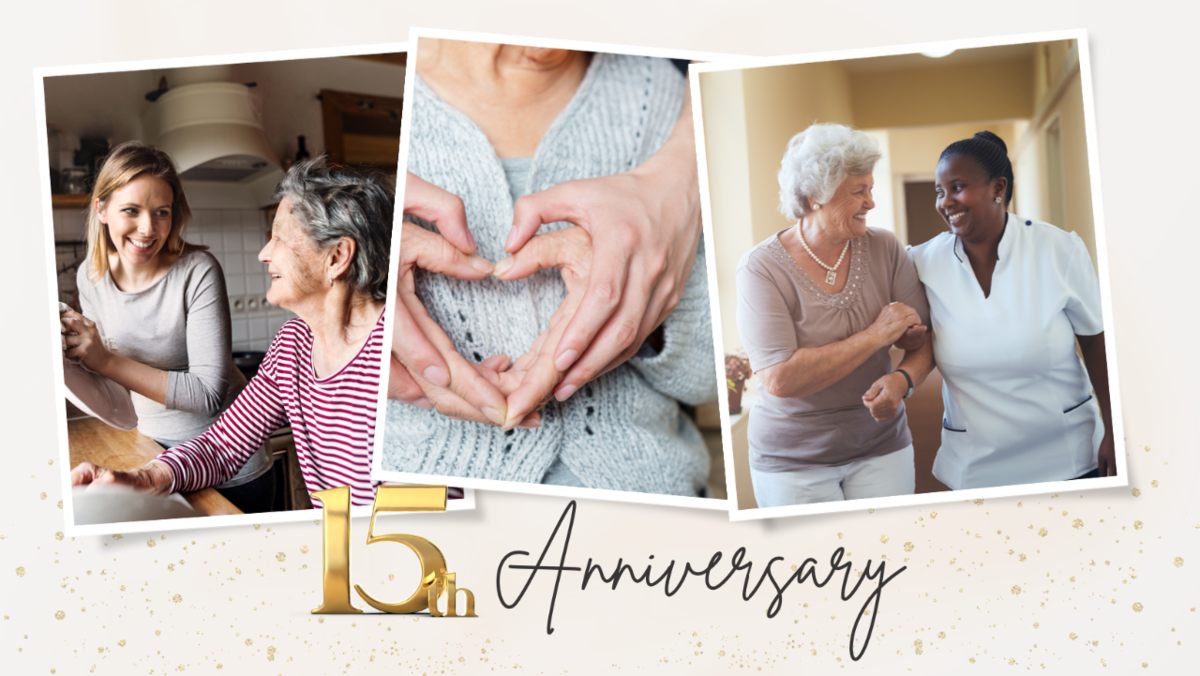 This time 15 years ago, my mother and I were sitting on my living room couch, brainstorming possible company names. When we settled on Warm Embrace Elder Care we registered the company in October 2007.  Initially we worked out of the living room of my first little starter home—a tiny, storey-and-half wartime house near St. Mary's Hospital. Needless to say, there wasn't much space, and there certainly wasn't any distinction between office and personal space!
For a break from the tiny space, we'd often go for walking meetings. We can each distinctly remember walking the historic neighbourhoods in the hospital district discussing various decisions. One day stands out in particular, when we reached the point that most startups reach—no money left in the bank, and no one willing to lend to us either!  Of course, having opened in 2007, our timing meant that right as we were trying to build the company, the market crash of 2008 hit. Lenders became incredibly cautious, and apparently a mother-daughter duo starting a homecare business did not align with their 2008 lending portfolios!
Those were certainly stressful days, but what always carried us through was our belief in our mission and values. We knew we could make a difference in the lives of seniors, and we were seeing first-hand the positive impacts on the few clients that we had. We never considered quitting; we had clients who depended on our care.

Our very first client was a resident in long term care who had advanced dementia. She was wheelchair bound and non-verbal. She was often on the outskirts of activities and people would dismiss her saying "she doesn't even know who anyone is." Boy were they wrong!  If only they could have seen her face light up when her caregiver stepped into the room!  Her entire countenance changed—she sat up straighter, she smiled, she was engaged. While she couldn't call someone by name, she knew when a visitor was there to see her personally. The light in her eyes made every visit worthwhile.
Perhaps it was also our family connection that fostered the care for clients and our perseverance to grow. Nothing keeps you accountable like working with family! Our mother-daughter duo grew to include my sister as well.  For years we've been a mother and two daughters operating Warm Embrace.  Not only are we proud to be female entrepreneurs and business owners; we are proud to be the only homecare company in the region which has had consistent management for 15 years and counting.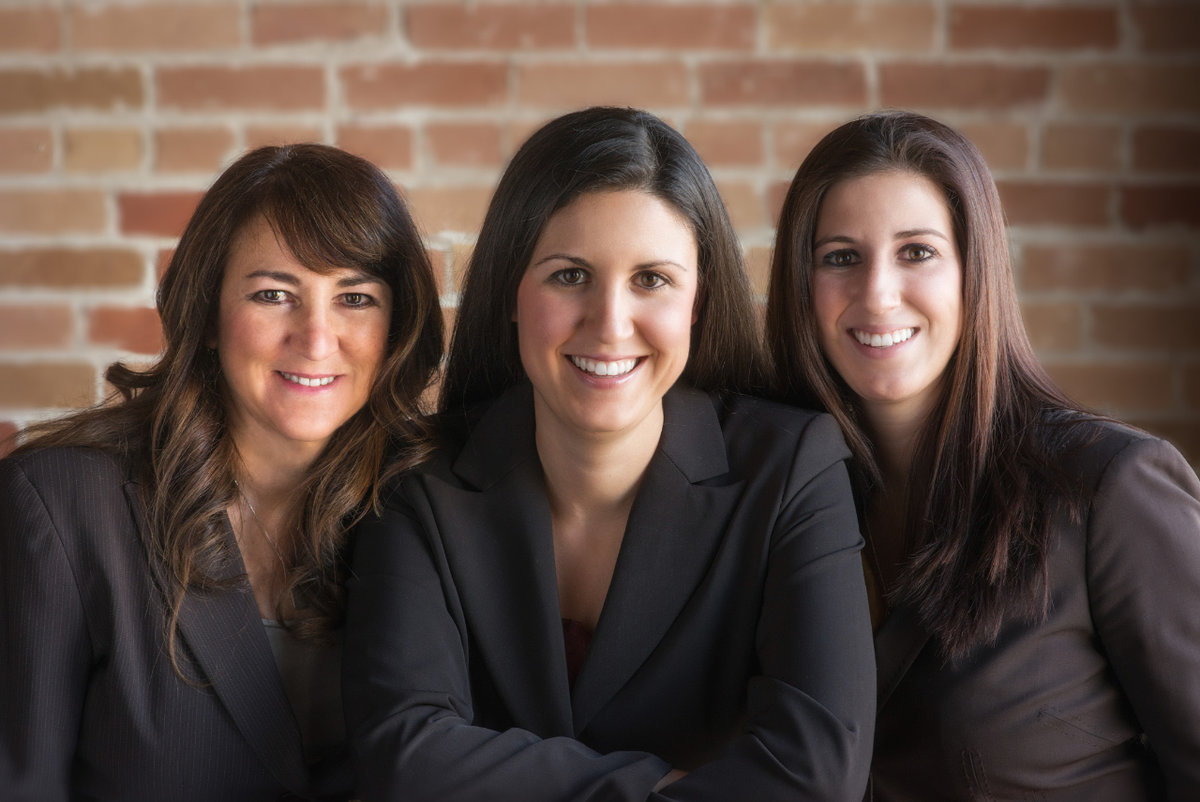 Every single year we have experienced growth. Some years, especially in the early years, there were growing pains as we doubled year over year. Other years, we grew in a more controlled manner as we focused on implementing new scheduling software or updating systems and procedures. We continually focus on how we can improve and never assume that we can just sit back and coast. Our clients and our caregivers deserve the best and it is up to us to fulfill that. Growing our internal office team has been an integral part of our growth; we have the most fabulous office team that is truly like extended family!
Due to our growth, we needed more suitable office space. After years of looking for just the right office space to grow into, we finally found our dream space in October 2019.  The building is over 100 years old and required extensive renovation that lasted for months. We gave advance notice to our landlord at the time and set our moving date for April 30, 2020.  You can imagine what a scramble it was to finish the renovation in March and April of 2020, right as pandemic shutdowns came into effect!  While I certainly don't recommend moving at the height of shutdowns, you don't get to select the timing of such things, and we forged ahead on schedule.  All these years later, here we are at 265 Frederick St., not all that far from our original roots near St. Mary's hospital!
Over the past 15 years we have served thousands of clients and their families. It has been an absolute honour to make a difference for each of these families in their hour of need.  We have the privilege of working together with the most incredible team of caregivers. They are truly special people who care deeply for others and exude empathy. We are incredibly grateful to our dedicated team of caregivers who ensure that clients are well cared for around-the-clock, every day of the year, including holidays. We could not do it without our amazing office team who quietly manage all the details behind-the-scenes to ensure that everything is seamless for caregivers and clients alike.
Thank you to everyone who has been part of our incredible journey over the past 15 years. We look forward to continuing to serve the elders in our community. Thank you for your continued support!