| | |
| --- | --- |
| Celebrating Mother's Day | Wednesday, May 5, 2021 |
The best part about May is that we get to acknowledge the wonderful women in our lives; our mothers and other significant women who we otherwise might take for granted.

I have the great privilege to celebrate two special women this Mother's Day — my mother and my sister.  Being part of a family business truly is special; I am a very blessed woman to be able to work with both my mother and my sister.  They are incredible women, and they inspire me daily!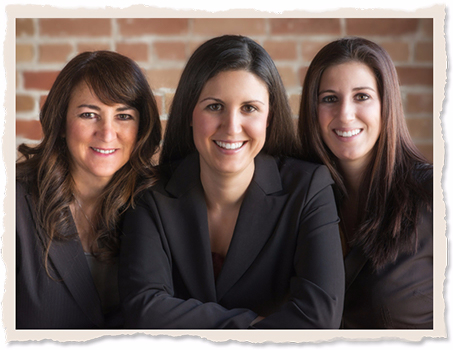 Quite often, when people first realize that I work with my mother, their response is: "you work with your mother? What is that like?!" I tell them that it's amazing! I get the blessing of being able to see my mother every day and work closely with her. We are each unique, and we certainly have different strengths and weaknesses, but the important thing is that we have the same values and moral ethics, and our common values come first when making any business decision.
Mothers are incredible and deserve to be celebrated all year round, but especially in May, at Mother's Day. We want to acknowledge all the special women out there who are mothers.
Here at Warm Embrace Elder Care, we know just how important family is, and we know the special role that mothers play.  We want to acknowledge the dedication and sacrifice, the love and commitment of all mothers.   A mother's love extends across decades and across generations, trickling down to impact the newest members of the family.  We see this love in action when we are assisting many mothers and daughters, as well as grandmothers, great-grandmothers and even a few great-great grandmas! 
We also want to acknowledge the special women who have adopted a mothering role by mentoring or teaching or volunteering in our community.  Having strong female leadership is so important for the next generation of young women.  Family can include more than just relatives; chosen family members are important too and deserve recognition. 
 I want to say a special thank you to the two women who have touched my life the most—my wonderful mother and my incredible sister.  They are my personal inspiration, and I love them both dearly.
Happy Mother's Day to all of the special mothers, grandmothers, and great grandmothers out there!
| | |
| --- | --- |
| | Chloe Hamilton at 10:48 AM |
| | |
| --- | --- |
| Being Factually Correct is Not the Point | Thursday, March 26, 2020 |
When you break down the format of everyday conversation, you might be surprised how much it tends to be an exchange of facts.  We're often using the old-fashioned newspaper reporter method of the W's: who, what, where and when. Sometimes we also include the "why" and "how", but often it's just the first four W's.
Conversation tends to report on who did what with whom, where they went and when.  We depend on each other to convey those "facts" in an accurate way, and we equate that with telling the "truth".  Since we tend to consider "truth" as a value, we place a lot of importance on conveying facts accurately.
The reality is that any of us is only ever conveying our perspective, our experience of the world, our interpretation of events.  You know the old saying…." if there are 10 eyewitnesses, there are 10 different accounts". I might even argue that you'd get 11 or 12 different accounts with 10 eyewitnesses!  We each have our own understanding of events or recollection of past events.
Oftentimes, a conversation that includes sharing past memories becomes an exercise of correcting each other's recollections of the "facts" or telling the "truth".  When different narratives emerge, a lot of effort is spent trying to reconcile those different narratives, assuming only one can be correct; or that details of each need to be merged and one variation decided upon.
The focus on "facts" and telling the "truth" makes conversation very difficult for those with dementia. 
Recalling the first 4 W's is tough: who, what, where and when.  When someone's brain has been impacted by dementia, their ability to recall precise details is impaired.  Short term memory no longer encodes details into long term memory.  When someone attempts to retrieve the details a few hours or days later, the information is no longer there since it was not encoded into long term memory.
Long term memory that was established decades ago may remain as the strongest memory.  Eventually, even long term memories are impacted by the progression of dementia. When those memories are affected, it will be the details and the "facts" of the memory that are first at risk.  Someone will continue to remember the feeling associated with a memory, but they can't necessarily recall who was present, or when it occurred, or where exactly it was. They're more likely to remember the "why" or the "how" of the event because those elements are typically more connected with the feelings of an event.
When trying to recall a memory, and someone with dementia or Alzheimer's has an impression of the "why" or "how" of an event, their brain may fill in the gaps on some of the missing "facts" of the story to help it make sense. Their brain may provide a missing "who" or supply the "when" of the story—and those details do not line up with your recollection of the event. 
In fact, those supplied details may not line up with the version of the story that the person told yesterday. Each time they retell the story, their brain may have to supply a different missing detail.
Instead of focusing on the "facts" of the story, focus on the feelings.
Don't worry about correcting the details that may have different from the last telling of the story. 
Don't contradict the details or get worried about the "accuracy" of the story. 
Do listen to the "why" and the "how" of the story that starts to emerge.
Let your loved one explore their memory and remember that they are trying to put words to an emotional experience. The emotion of the memory may remain strong, but finding the words to express it can be difficult. If the details they supply keep being corrected by someone else, they may stop trying to articulate what they're feeling.
Stop and consider: what is the purpose of this conversation? 
If it is a nice conversation between you and a parent, then enjoy it for all it is worth! Savour the clear moments, find the emotion underneath the words, and use it as an opportunity to connect.  Correcting "facts" will only inhibit the purpose of this conversation—which is to create a connection and convey love and caring.
If it is a conversation with your loved one's family doctor, then the purpose of the conversation is different. Suddenly, the facts of a particular symptom are critical. In this case, having correct "facts" truly is the purpose of the conversation and being focused on precision is important.
When you consider the purpose of a conversation, you can remain focused on what matters most.  If exchanging factually correct information isn't the point of the conversation, then don't worry about correcting facts! 
If the purpose is to create enjoyment for your loved one, you can achieve that by supporting their feelings and their recollections.  Focus on the feelings, not the facts and you'll find conversations far more enjoyable!
| | |
| --- | --- |
| | Chloe Hamilton at 2:36 PM |
| | |
| --- | --- |
| A Local Veteran's Story | Tuesday, November 5, 2019 |
I know an elderly gentleman who is a veteran and whose story stood out to me. His medals are proudly displayed in a showcase on the wall in his home; hung below the showcase is a framed photo of him in uniform.
He is both proud and dismissive of his service. He is proud in the sense that he still smiles fondly when remembering his comrades, and his identity is closely linked to his military service. He is dismissive in the way that he doesn't feel he was any different than any other young man who readily volunteered for service. He felt it was his duty, and he wouldn't have it any other way.
As a young man, recently married his beautiful new bride, he heard about recruitment for the Korean War. He discussed it with his wife, and of course, she didn't want her new husband heading off to war. As he tells the story, the call of duty meant he couldn't forsake his country; he felt he was married first to the military, and secondly to his wife.
He enlisted for service and then had to break the news to his wife. To ease the announcement, he invited one of his comrades over for dinner and waited until dessert was served to benignly ask his buddy, "so, how long do you think it will take us to get to Korea?"
As you might imagine, his new wife was less than impressed! She eventually came around though and understood her husband's devotion. His loyalty has served her well too; the same devotion he showed to his country, he has shown to his wife and family ever since. He is a true man of valour.
It is to gentlemen—and women—such as him that we owe our thanks and appreciation as we reflect on Remembrance Day. From everyone here at Warm Embrace, we express our deepest gratitude for the sacrifices of veterans who have served and continue to serve our country. It is our absolute honour and privilege to care for such distinguished veterans in their hour of need.
Lest We Forget.
| | |
| --- | --- |
| | Chloe Hamilton at 4:45 PM |
| | |
| --- | --- |
| "My father can no longer care for my elderly mom" | Wednesday, October 2, 2019 |
In a few months, your parents will be celebrating their 62nd wedding anniversary.  After more than six decades together, they're practically inseparable.   Their staunch European background has rendered them rather emotionally reserved, but of course, they love each other in their own quiet way.
Your mother was the queen of the domestic domain, cooking and cleaning and raising children and managing the household. Your father worked hard to provide for the family and took care of the yard and cars and the handyman jobs. His way of demonstrating love to his family was to work hard and provide well. These roles worked well for your parents for decades of marriage and through countless life challenges.
But now your mother has Parkinson's Disease. It has been progressing over the past few years and what started as a minor tremor in her left arm, has now become debilitating. She struggles with tasks that require dexterity because her tremor is so pronounced. Her walking gait is halting and unsteady and she has fallen numerous times.  She has trouble keeping track of the medications she is supposed to be taking every four hours to help manage her symptoms.  Basic daily tasks such as getting dressed are now proving to be a challenge.  More complex tasks such as cooking or baking are pretty much out of the question.
Your father dearly loves your mother, but he is entirely ill-equipped to provide the help that she needs.  He proudly declares that he can't even boil water; he has never cooked a day in his life. He has been depending on ordering in takeout food, but your parents are already tired of fast food.  When it comes to helping your mother get dressed, he is flummoxed by her undergarments and embarrassed about helping her to dress.  His no-nonsense, high-efficiency mentality made him an excellent businessman, but those same traits are not helpful when trying to assist his wife to get dressed. It's not a stellar start to their day when getting dressed becomes a major mission and sets the tone for the day.
Although your parents insist that they've gotten this far by weathering life's storms together, it's time for some expert assistance.  While your father has many great talents and skills, providing personal care and household assistance are not his specialties.  Your mother deserves the care and attention that a trained caregiver can provide.
Someone who can not only support her physical needs but someone who can also set her up for success each day.  Someone who can make the morning routine feel like daily pampering instead of a chore. Someone who can linger overdoing her hair and her makeup and helping her to select her outfit and jewelry for the day so she can maintain the poised appearance that she always prided herself in.
Your father wants this outcome for your mother—he wants her to feel well each day, to look her best and take pride in her appearance and start each day strong.  He may just need help in recognizing that he isn't the best one to provide this support.  His heart is in the right place, but he has limited life experience in this department and for your mother's sake, it is worth it to enlist a professional who can make an enormous difference.
It is okay to acknowledge that everyone has different skills and strengths and life experiences. Your father has many valuable skills that made him an excellent businessman. He continues to use those skills to manage household finances and continually monitor their stock portfolio.  But he is ill-equipped to manage the nuances that come with personal care and supporting his wife through her Parkinson's journey. 
Enlisting additional support does not mean that he does not love his wife sufficiently to help her; it means he loves her enough to ensure that she has the professional and experienced care that she deserves.  
Let your father play to his strengths and let us demonstrate our caregiving strengths to support your mother in her journey.
| | |
| --- | --- |
| | Chloe Hamilton at 4:19 PM |
| | |
| --- | --- |
| Happy Nurses' Week | Monday, May 6, 2019 |
Did you know that the first full week of May is Nurses Week? 
Nurses are very special people who dedicate their lives to serving others and providing top-quality care.  It is often nurses, who provide the comforting touches as someone recovers in hospital; it is the nurses in long term care who provide the medical care to residents; it is a Parish Nurse who provides holistic care to their parishioners, and the list continues. 
Nurses can be found in many different locations, but their role is the same—
to provide top-quality care.  
Warm Embrace Elder Care wants to take a moment to thank all of the dedicated nurses who provide a better quality of life and health to everyone they touch.  Thank you so much!
| | |
| --- | --- |
| | Chloe Hamilton at 11:09 AM |
| | |
| --- | --- |
| Why your Parent Needs Companionship in LTC | Tuesday, April 2, 2019 |
When families are seeking companionship for their loved ones—especially within retirement homes or long term care centres—some families are surprised that the minimum companionship visit is three hours.  The reason we have minimums is to fulfill our mission and philosophy of care. Within the context of long term care, there is another element that is also crucial and that is providing your loved one with one-on-one undivided attention.
One-on-One Undivided Attention
One of the reasons that companionship services are so beneficial within long term care homes is your loved one receives one-on-one undivided attention.  Of course, there are wonderful staff members in the long term care home who are providing various types of care and assistance, but their attention is not undivided.  They are typically rushing off to attend to the next resident because there are so many people who are in need, all at the same time.  Your loved one can feel this. They can feel the sense that someone is hurrying along, or watching the clock, or checking a pager or other device. While completely unintended, your loved one might not feel important at that moment.

Our companionship services are an antidote to the rushing around and unfocused attention they're receiving.  Our caregivers slow right down and sit with your loved one.  They'll exude a sense of peace and calm that says "I'm here for you, and I'm not rushing anywhere else."  Because they have the luxury of time (at least three hours), they are not watching the clock, they are not rushing off to attend to other residents. They are focused entirely on your loved one giving much-needed undivided attention for hours on end. 
We have served many clients in long term care who are in the very late stages of dementia.  In many cases, these clients have very little verbal communication left.  Many would say that they are past being able to recognize faces, and certainly beyond knowing names. 
We served one such lady at a long term care home in Kitchener.  She was non-verbal and most of the time her head hung low. She rarely made eye contact and only groaned occasionally.  When family enlisted our help, many others wondered why they even bothered having a caregiver visit. Others assumed this woman could not benefit from a companionship visit since she couldn't converse.
We paired this woman with a caregiver who had a particular knack for connecting with people who are non-verbal.  The caregiver spent hours with this woman, slowly getting to know her and understand her body language. She developed trust and rapport with this woman. Before long, the elderly woman was responding to the caregiver's voice. 
The woman could be sitting in her wheelchair, slumped over with her head drooping, but at the sound of the caregiver's voice, she would suddenly open her eyes and lift her head.  When the caregiver was within sight her eyes would sparkle.  She knew that the caregiver was there to see her personally.  That caregiver wasn't there to help everyone; she wasn't there to do activities with or entertain the whole crowd. She was there for the sole purpose of being with this particular woman, and the woman knew that and responded to that individual attention.
This woman—who many might have disregarded as being unresponsive or too progressed with dementia to bother providing companionship—clearly benefitted hugely.  We'll never know how much she comprehended the caregiver's one-sided conversation, but we know that she comprehended the feelings elicited by the caregiver. The woman felt noticed and appreciated, she felt valued and she recognized that the caregiver was there for her alone.
That is why we provide companionship to clients regardless of their physical or mental diagnoses or conditions.  Making that woman's day, providing her with a sense of joy and moments of contentment and fulfilment are what it's all about.  Would you like to have the same for your loved one?
| | |
| --- | --- |
| | Chloe Hamilton at 2:29 PM |
| | |
| --- | --- |
| Home isn't just a place - It's a feeling | Tuesday, March 19, 2019 |
You have a resident, Henry, who insists on "going home".  Henry is adamant that he is "getting out of here" and that you can't stop him.  As the afternoon progresses, he becomes increasingly agitated and more insistent. Henry's agitation is contagious; other residents are upset that he is upset.
Of course, logic won't be helpful at this point. Reminding Henry that this is his home and he has lived here for months now is not effective. In fact, the more you try to reason with him and explain that this is his home, the more upset he becomes and the more he wants to leave.
"Going home" is not about the location. It's more about the feeling Henry is experiencing. Henry is trying to communicate how he feels. He wants to go home because home is a place that represents feeling safe and secure, feeling in charge, feeling productive and knowing what to do. He wants to "get out of here" because he isn't feeling safe, in charge or productive. He's not sure what to do, so he figures he should go home where everything will make more sense.
Answering Henry's emotional plea with logical answers won't work. Explaining how long he's lived there or which city he's in, or the fact that he chose this home when he toured with his son—none of these explanations will be helpful. Instead, he needs someone to address his emotional needs.
The challenging part is that it takes a lot of time, a lot of patience, and a lot of one-on-one focused attention to effectively help Henry. It may take more individual time than your staffing allows, and other residents may have more pressing needs. This is where Warm Embrace comes in.  Our caregivers provide one-on-one support to help redirect Henry when he wants to go home.
Better yet, our caregivers proactively address Henry's needs.  Since we know that Henry is more likely to want to go home as the afternoon progresses, we schedule an afternoon visit that starts before he typically becomes agitated.  We keep Henry engaged in activities and provide positive reinforcement that confirms for Henry that he's in the right place and he belongs. When Henry is busy working on a puzzle with his caregiver, or he's in the courtyard enjoying the sunshine, or he's joining in the sing-a-long in a chapel, he is less likely to focus on going home.
One-on-one companionship meets Henry's needs in a non-pharmacological way.  We can help to reduce his agitation and no medication is required.  Other residents are also relieved when Henry is content and not agitated.  Your staff is then free to attend to the needs of all the other residents in their care, knowing that Henry is in good hands.  
Which of your residents would benefit from the same support as Henry?
| | |
| --- | --- |
| | Chloe Hamilton at 3:17 PM |
| | |
| --- | --- |
| A Love Story: Walter and Margaret | Thursday, February 7, 2019 |
Many of the couples who reside in your home have been with you for years. They downsized out of the large family home when the house maintenance became too much and they relished meals being prepared for them, but they were still healthy and active and ready to enjoy all your residence has to offer.
Over the years though, their health has declined. The hard part is when one person declines more rapidly and begins to need more care, but the couple desperately does not want to be separated.  That's exactly the case with Walter and Margaret.
Walter and Margaret have been married for 64 years, and in all those years, they've never spent a night apart. When they first moved into your residence six years ago, they joined every activity and club — they played bridge twice a week, Margaret sang in the choir and Walter joined the woodworking club.
Over the past year, they've pulled out of all their activities because Walter is struggling to participate.  Now playing Bridge is too complicated to follow and he finds crowds overwhelming. 
Margaret is a social butterfly who is missing her friends and her activities, but she doesn't want to leave Walter alone in their room all day. If she leaves him for more than 10 minutes, he starts worrying and is terribly upset when she returns. You fear the day when Walter's cognition might require a move to long term care and they could be separated.
Warm Embrace will support Walter and Margaret within your residence, allowing them to remain together in their preferred residence.  A Warm Embrace caregiver will spend one-on-one time with Walter, engaging him in activities that he can manage by modifying everything to match his current ability level.  Margaret will receive some much-needed respite and an opportunity to see her friends and rejoin her social groups.
Most importantly, Walter and Margaret will still be living together in your residence for their 65th wedding anniversary, maintaining their perfect track record of never spending a single night apart.
| | |
| --- | --- |
| | Chloe Hamilton at 3:17 PM |
| | |
| --- | --- |
| Congratulations to Chloe! | Friday, February 23, 2018 |
I could not be more proud of Chloe for winning the Young Professional of the year award last night at the KW Chamber of Commerce Business Excellence Awards Gala! I could not think of a more deserving recipient for this award. Chloe is a hardworking and determined young entrepreneur who faces any obstacle head-on. She inspires me and the rest of the Warm Embrace team every single day!
Chloe was extremely humble going into this award. She said many times "it's an honour just to be nominated among such exceptional professionals."
Chloe founded Warm Embrace Elder Care ten years ago and has been operating the business ever since. She has overcome many obstacles over the years and she always holds her head high while tackling anything that stands in her way! She is truly an inspiration as a businesswoman.
Over the last ten years, Warm Embrace has had the honour of assisting hundreds of local families by providing dignified care to seniors. Our amazing caregiving team makes it possible to serve so many families simultaneously and ensure that we never leave anyone in need. 
Congratulations Chloe, It is such an honour to work with you every day helping you to operate the amazing business that you have created! 
| | |
| --- | --- |
| | Avery Hamilton at 12:36 PM |
| | |
| --- | --- |
| Enduring Love | Monday, February 12, 2018 |
One of the greatest honours I have in my position at Warm Embrace Elder Care, is to witness the lives of our incredible clients, and to be invited into their lives at such an important moment.  I am frequently astounded at all the challenges my elderly clients have overcome, and their subsequent life view.

Witnessing love that has developed over a 65 year marriage is phenomenal. I recently met a couple who is in their mid-eighties and is approaching their 66th wedding anniversary.  I marveled at the feat and asked how they had initially met.


She was 19 and he was 22 years old.  He arrived late to a dance, and just as he was arriving, she was packing up to leave.  He thought she was the most beautiful girl he'd ever seen, and he overcame his usual shyness and requested a dance with her.  She conceded, and they danced the night away.  Sixty-five years later, that couple is still waltzing through life together.

How incredible!  As very young adults, they were attracted to each other, and then created love out of that union.  The gentleman told me that: "she was so beautiful that I thought I loved her. I didn't even know what love was yet! It is now that I truly love her.  I love her more and more each year."
To be in the presence of such enduring love, such dedication and loyalty, is truly humbling.  In today's world, young people in their late teens and early twenties feel they don't know themselves yet, much less have the ability to truly know someone else.  Today's young generation wait to "fall" in love and find a "perfect" partner.  The generation that married 65 years ago had a totally different approach.  They found a partner with whom they could connect, and they determined to create love and create a life together.  Quitting wasn't an option; when trouble arose, they faced it together and created a solution.
The couple was curious about my fascination with their 65-year marriage. They don't  view it as being extraordinary in anyway; I was clearly impressed.  I explained how there are entire sections of bookstores dedicated to self-help guidance on relationships, love, and marriage.  They guffawed and thought that was ridiculous; then the woman said: "I'm not saying it was always easy.  It wasn't.  We had our troubles just like anyone else.  But we made a promise to each other, and we're people who keep our word. So when it got tough, we just decided to keep going and wait for the feeling of love to return.  Sure enough, it did!"  I teased her that with advice as simple and straightforward as that, she might put the relationship section of the bookstore out of business!
These two marvelous people are so interconnected that they almost operate as one.  They're beyond finishing each other's sentences; it seems they sometimes communicate without even saying a word! 
They know each other's likes and dislikes right down to the correct teaspoon served with afternoon tea.  They can only recollect being apart for a handful of nights their entire marriage. 
Now, life has become just a little more challenging, and living together at home requires some assistance.  What an honour it is for us to provide the caregiving this couple needs to remain at home together. 
I can't imagine how difficult it would be for this couple to be split up if one person were sent to a nursing home and the other remained at home. They can't even fathom it!  Thank goodness
home care
allows them to remain together, and allows their touching love story to continue.

They tell me that this is the final chapter of their love story.  With all the adversity this couple has faced and survived, I wouldn't be surprised if they celebrated their 70th and 75th wedding anniversaries!  I'm so privileged to witness and be inspired by this enduring love.

If you have a story of Enduring Love, please share it with us!  We love to hear inspiring love stories!
| | |
| --- | --- |
| | Chloe Hamilton at 10:47 AM |
Contributors
Latest Posts
Archive
2021

May

April

March

February

January

2020

December

November

October

September

August

July

June

May

April

March

February

January

2019

December

November

October

September

August

July

June

May

April

March

February

January

2018

December

November

September

August

July

June

May

March

February

2017
Tags
Everything
Dementia
Long Term Care
Homecare
Retirement Home
Alzheimer's
Parkinson's
Aging
Elder Abuse
Holiday
Warm Stories
Healthy Living
Health Care
Events
Companionship
Sandwich Generation
Respite Care
Independence
Staying in your own home
Parents Refusing Help
Activities