| | |
| --- | --- |
| Sandwiched Mothers | Wednesday, April 21, 2021 |

You're busy working from home watching the clock, mentally calculating whether you have enough time to check in on your mother, pick up some groceries, and cook dinner for your teenager. . . or will you be ordering pizza yet again tonight?
If this scene feels at all familiar to you, then you're likely one of the 2 million Canadians who fit into the infamous "sandwich generation".  According to Statistics Canada, 28% of all caregivers in Canada are part of the sandwich generation. The sandwich generation generally applies to those in their late 30's to early 60's who are simultaneously caring for their ageing parents as well as their growing children. 
Advances in healthcare are allowing people to live longer lives, though not necessarily healthier lives.  The end of one's life may include more intensive care, further demanding the time and energy of the sandwich generation who is caught between their parents and children.  The increased life expectancy has led to another possibility—the club sandwich generation.  The club sandwich refers to people who are assisting their ageing parents, while also being involved in their children's, and grandchildren's lives. 
Four living generations is no longer a rare scenario.

It is now possible for families to have two generations who are both in their senior years at the same time!  The club sandwich can also apply to someone who is in her 40's who has teenagers at home, while also assisting her 68-year-old parents and her 92-year-old grandparents.  A woman in this situation is caring for two senior generations simultaneously, while also raising her own family.
Add to this the pressures of working from home, parenting, homeschooling, marriage, personal life, and personal health—no wonder there is concern about the sandwich generation suffering burn-out!  Often people feel that they should be able to manage all of the simultaneous caregiving because previous generations managed to do so.  In reality, previous generations did not experience the sandwich generation phenomenon to the same degree, and they certainly did not experience club sandwich generations or a pandemic! 
Recognizing the unique challenges faced by today's sandwich generation - especially in such unique times, will help to alleviate guilt and replace the sense of "I should be able to do this" with "where can I find meaningful assistance?". Acknowledging that you cannot do it all alone and that you deserve assistance is the first step. There are services available to help so that you don't have to this all alone!
Caring for your own health and well-being is crucial! 
Managing to eat healthy meals, and getting exercise needs to be a personal priority, not just something to do if you have time left over—because there is never time left over. If you are feeling completely stressed and burned out, you are not in the best condition to care for loved ones. 
Instead, think about accepting homecare assistance so that you are able to lead a balanced lifestyle that cares for you too! Put support systems in place to assist you in caring for your parents and grandparents.  A loving companion aide might be just the solution to support your parents while caring for your health at the same time.
With support systems set in place, you can avoid burn out, and enjoy your free time for some personal self-care or a well-needed vacation. 
Contact us today for more information!
| | |
| --- | --- |
| | Chloe Hamilton at 11:26 AM |
| | |
| --- | --- |
| It's Okay to Ask for Help | Monday, April 12, 2021 |
When self-isolating at home, have you found yourself scrolling through random online updates more often than you want to admit?  If so, you've probably seen articles and posts about parents who are going crazy being cooped up with their children for weeks on end. Both the parents and the children are feeling the strain.
It isn't just the parents of young children who are feeling the parent-child relationship strain. It can be felt at all ages but is showing up particularly strongly for those who have been thrust into a caregiving role that is more extensive than they anticipated.
Adult children of ageing parents who have dementia or other high-care needs may suddenly find many of their regular support systems removed. The Adult Day Program that your mother attended a few days weekly is now closed; her regular social groups at the church have shut down; even the PSW who usually comes to bathe her has not been coming. Your mother's schedule is in upheaval and you have become the primary—and only—caregiver.
It can be pretty overwhelming to suddenly find yourself in the full-time position of caring for someone with dementia. While you're happy to help sometimes on some days, being the only support person day after day is wearing you out and you're starting to feel the strain.
It is okay to admit that, just like your mother, you've experienced a massive upheaval in your schedule and routine, with newly added responsibilities.  And though you may be tempted to think "I'm not working at the moment so I should be fully available to care for mom," providing 24/7 dementia support is more than one full-time job.
Providing care to a loved one with dementia is more than just physically taxing. It can be emotionally exhausting as well. There are certainly very meaningful moments with laughter and joy, but when it is your parent or your spouse whom you've known for decades, it will undoubtedly be emotionally exhausting as well.
Just because you are home at the moment and may not be working does not mean that you are equipped to provide 24/7 dementia care. It is okay to acknowledge that sometimes, a professional is required and someone who is not related to your mother may be better able to provide the assistance she needs right now.
Fortunately, caregivers to the elderly are essential and permitted to continue caring for seniors. Here at Warm Embrace, we continue to serve our longstanding clients and we are also equipped to help families who are now finding themselves in need of more care.
As an essential service provider, we're here to help your family through this difficult time. Contact us for more information.
| | |
| --- | --- |
| | Chloe Hamilton at 3:13 PM |
| | |
| --- | --- |
| Stress is a risk factor | Tuesday, December 8, 2020 |

Who doesn't live with stress these days?!  There's no such thing as a completely stress-free life, and that's not necessarily a bad thing.  A certain amount of stress is necessary to get through life.  Many life events can produce stress—both positive events (getting married, having children, or retirement) and negative events (loss of a loved one or being laid off at work).

Stress is a risk factor for both heart disease and stroke. It is a two-fold risk—the state of being stressed, especially over a long period of time can result in higher cholesterol and increased blood pressure. Additionally, people who are highly stressed often turn to unhealthy habits to ease the stress (such as smoking, overeating, too much alcohol, etc.), which further increases the risk!  Stress is one of the controllable risk factors for heart disease and stroke. Reducing your stress also reduces your risk of heart disease and stroke.
How many symptoms of stress do you experience regularly?
Common symptoms include anxiety, headaches, stomach issues, depression, muscle aches, insomnia, weight gain, frequent colds or illness, low energy, agitation, etc. Does this list seem all too familiar?
For women who fit into the sandwich generation, a major stress factor can be the dual caregiving of raising children, while also providing care to ageing parents. Today's healthcare system is increasingly difficult to navigate, and advocating for a loved one can become a full-time job!
In an effort to be the sole caregiver for their parents (while also maintaining all of their other commitments), today's women are often placing their own health at risk by increasing their stress levels. Women are notorious for taking care of everyone else that they neglect their own needs. Receiving help with family caregiving can be an important component to reducing your stress. Completely eliminating stress is not an option.  Instead, we must focus on reducing our stress, and managing the stress that remains.
There are several ways to manage and reduce stress! 
A few common tips include exercise (such as daily walks, cycling, yoga classes, etc.), meditation and prayer, engaging in a favourite hobby (such as reading, knitting, painting, etc.), and most of all, reaching out for support. 
Professional caregivers can provide hands-on help to your parents, freeing you to focus on your own health and wellness!

Reducing stress is sometimes seen as a wish-list item. One day, you hope to be stress-free. You might be thinking your stress will evaporate "when the kids move out of the house" or "once I retire." But that could be years from now! You can't afford to put your own health in jeopardy for years, and just hope that the stress you experience is not leading to either heart disease or stroke. Stress is a preventable risk factor. Support your own health by reducing your stress levels starting today!

What is your favourite stress-reduction strategy?
| | |
| --- | --- |
| | Chloe Hamilton at 2:10 PM |
| | |
| --- | --- |
| Are you doing everything for your elderly parents? | Friday, February 28, 2020 |
You've been managing your own household, your parents' household and now your in-laws need some help too.  You already feel stretched too thin, and your parents' needs keep increasing. You need homecare support for your parents, but they refuse to even consider it.
Your father says he "doesn't need a babysitter" and your mother declares that she can "do everything just fine myself".  And by that, what she really means is that you are doing everything just fine for them!
Your parents think they're managing just fine because you're filling in all the gaps.  They don't realize just how much you're doing. They just benefit from the fact that everything gets done.
For years, you've been trying to follow your parent's wishes.  You respect their decisions and do your best to help support them in those decisions. They keep saying they don't want or need any help and you've been trying to respect it.
The problem is, they not only need the help, but they are also already receiving help.  The help is coming from you, and it's now more than you can manage on your own.   It is okay to acknowledge that you can no longer provide all the assistance that they need.  You aren't failing to respect their decision, you are making a decision that is necessary for your own health and wellness.
You can explain to your parents what you are able to do, and outline the tasks that are now becoming too much.  You can outline options for how your parents can fill the remaining gaps and empower them to make a decision that best suits their needs. For example, you are willing to do the weekly grocery shopping and visit with your parents after putting all the groceries away, but it is no longer feasible for you to be cooking dinner for them every day.
You can then outline meal options for them.  They could order Meals on Wheels or another meal delivery service. They could move into a retirement home where meals are provided. They can have a caregiver cook meals together with them in their own kitchen, using their own preferred recipes.
You can help outline the pros and cons of each option, and how each option would fit into their lifestyle.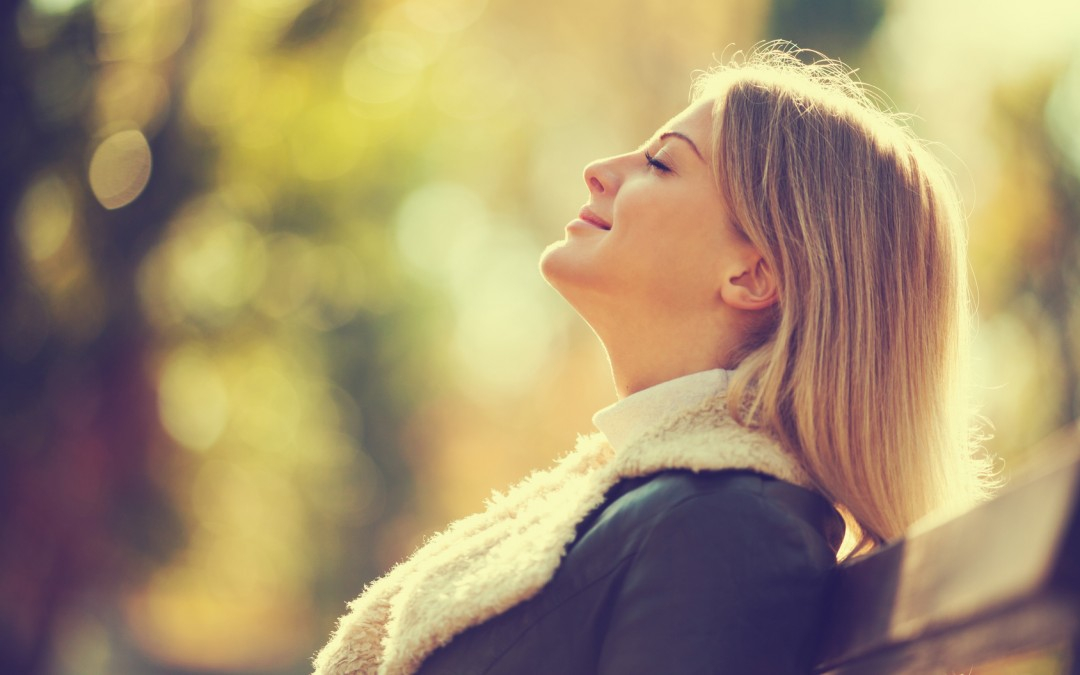 Stepping back and acknowledging what you need for yourself does not take away your parents' ability to make their own decision. It just eliminates one of the options from the list—the option of you cooking the meals daily.
As long as you continue to be the primary option, as long as you continue to cook dinner daily, your parents will not seriously consider any other option on the list.  You need to clearly articulate what you can and cannot do, and then guide your parents through the decision making process about how to solve the remaining gaps.
Homecare can address many of those gaps and provide the individualized attention and assistance they are accustomed to receiving.  Homecare is not always just about the senior client; it is often about alleviating family members who have been doing far more than is sustainable. 
A wonderful caregiver—or team of caregivers—can take care of your parents' to-do list so that it doesn't all fall on your shoulders. 
| | |
| --- | --- |
| | Chloe Hamilton at 4:11 PM |
| | |
| --- | --- |
| Are You Trying to be a Jack-of-All-Trades? | Tuesday, February 18, 2020 |
You know the saying: jack of all trades…master of none?
It's usually one of those funny ironies that everyone recognizes when someone else is trying to do too much and spread themselves too thin….but somehow, we never recognize when we're doing it ourselves! But…you just can't be everything to everyone.
When it comes to what we expect from ourselves, we always think we can do just a little bit more, say "yes" to just one more commitment, or fit yet another meeting into the day. 
When it comes to caring for elderly parents, the same pattern shows up again—figuring we can add yet another commitment.  In many cases, it isn't necessarily an active decision to take on another commitment; it is borne out of necessity. Your parent experiences a health crisis and you step up to help out, but when they don't rebound as quickly as expected, your short-term assistance suddenly doesn't have an end-date.
You now have a new role added to your growing list.  You might have already been an active wife and mother, maybe even a new grandmother. You're general manager of your household overseeing all the household tasks as well as cooking and grocery shopping. You've been a dedicated employee and you're a manager with numerous people reporting to you.  You're the organizer of your book club—the one remaining thing you try to do for yourself, to keep your sanity.
And now, you have the huge new role of being a family caregiver. While you've always been a daughter and you helped out here and there as needed, that's very different than being a primary caregiver.
Being a primary family caregiver can be all-consuming.
Often, the things your parent needs help with are not things that can wait until the next time you happen to visit. Now, there are constant medical appointments in the middle of the workday, and unpredictable personal needs at all hours of the day and night.
The role of the primary family caregiver can start to encroach on all your other roles.  It can be difficult to be the active and involved grandmother you want to be if you can't babysit when you had hoped to.  Your husband is patient and understanding, but when you haven't had dinner together in a week, he can't help but notice. 
At work, your boss tries to be understanding about the amount of time off you've been taking, but it's not the boss you're worried about. It's everyone reporting to you who are noticing your absence as well.  Juggling these roles and the responsibilities that each entail can be quite stressful.
The good news is that you don't have to do it alone.  You can't be everything to everyone.  You can't possibly juggle so many roles and fulfill each of them to the extent that you would like with only 24 hours in a day. Something has to give.
At the end of the day, you need to either get assistance with one or more roles by outsourcing or acknowledge that something is going to slide and you're willing to accept that. Such a decision is deeply personal and there is no single answer that matches every family.  
For some, it means they won't get to be as involved with grandparenting.  For others, their marriage and friendships may end up on the rocky ground when they can't invest any time or energy into those relationships.  Still, others scale back at work, reducing to part-time hours or stepping down from management, despite the significant financial implications. Others recognize that accepting assistance with family caregiving can help to maintain all of the other roles.
Here at Warm Embrace, we don't take care of the grandchildren, or strengthen your marriage, or alleviate your work responsibilities. What we can do is provide all the assistance your parents need so that you are able to maintain all of your other roles.
| | |
| --- | --- |
| | Chloe Hamilton at 10:10 AM |
| | |
| --- | --- |
| No Hallmark Families | Wednesday, January 15, 2020 |
It's easy to assume that every family but yours is a Hallmark family—you know, the families for whom all those rosy greeting cards are written.  You stand in the aisle at the greeting card store, reading card after card, thinking "who is this stuff written for?" You step back and assume that everyone else's family must match the Hallmark ideal. . . otherwise, who buys all those cards?
Then you go home and watch Modern Family or Keeping up with the Kardashians just to feel normal again. At least your family isn't as messed up as THAT! No wonder people binge-watch series about messed up families or reality television series full of exaggerated drama.  Compared to all that, your family is golden!
After more than a decade of helping families who are in the throes of family caregiving or a health crisis, I can tell you this—there is no such thing as a Hallmark family.  There are no Cleavers or Brady Bunches.  Every family has its ups and downs, its complexities and its dramas. Every family has an image they present to the world, and that image is usually different than the comprehensive version that emerges if you could see all the nuances.
In the world of eldercare, we see this all the time. 
A health crisis occurs—a hip fracture, a fall, a hospital admission, a diagnosis of dementia—and cracks start to appear.  A health crisis puts a strain on the entire ecosystem of a family; it can ripple across generations, affecting everyone to varying degrees.
It's like the old saying—"when you get bumped what's on the inside comes out." 
It isn't uncommon for old patterns to emerge, or childhood woes to resurface, or grudges and resentments be dredged out.  It's exactly this type of stuff that makes families complex and entirely unique—and nothing like the fantasy world of The Brady Bunch.
Of course, these emotionally draining issues are utterly exhausting, which further reduces your resiliency to deal with the crisis at hand.  Later you'll look back and think "why couldn't I just keep my mouth shut?" or "that wasn't the right battle to choose….what was I thinking?" 
You weren't thinking, you were just responding emotionally—and so was everyone else in the situation. It's easy to look back and edit what should have been said and done, but at the moment, through the fog of high emotions, lack of sleep, uncertainty, confusion and exhaustion, things are said and done by various members of the family.  Next thing you know, it feels like there's drama!
Through it all, you may be relieved to know, that your family is not that crazy after all!  In fact, you're probably more normal than you think.  If normal means standard, regular, average then your family IS normal by having complex dynamics because every other family also has complex dynamics.  There are no Hallmark families, so stop worrying about trying to attain that status.  Acknowledge the absurdities that make your family what it is, and aim to work with those absurdities—rather than hiding them—to find your way moving forward.
Even families who appear strong and tight-knit, devoted and loyal to each other with abundant love and joy—even those remarkably blessed families have their unique dynamics that are rattled under the pressure of a health crisis.
If you're really lucky, the glowing version that you present to the world may not be too far off the real version. Years go by—maybe even a decade or two—and you'll believe that façade has become the reality.  Beware though, when a crisis emerges, so do the cracks in the façade. 
| | |
| --- | --- |
| | Chloe Hamilton at 10:08 AM |
| | |
| --- | --- |
| Healing versus Curing | Monday, November 4, 2019 |
What is the difference between curing and healing? When we seek medical attention, are we hoping to be cured or hoping to be healed?

Dr. Mark Greenberg grapples with the issue of being cured versus being healed on a daily basis.  Dr. Greenberg is a pediatric oncologist at The Hospital for Sick Children and has received the Order of Canada (2011) for his work.

In his TEDx address, Dr. Greenberg outlined the difference between being cured and being healed.  When we seek medical intervention, we are looking to be cured of whatever ailment sent us to the doctor in the first place.  We believe that we (or at least the doctors) have some semblance of control over the health care being provided.  If we follow doctors' orders, we expect to be cured.

Healing, however, is an entirely different issue.  When someone suffers from a life-threatening illness, being physically cured is only the beginning.  Life-threatening illness requires healing.  Healing is more than just a physical process; it is also a psychological, social, and societal issue.  It includes the patient directly, as well as the patient's family, social network, and support system.  Healing involves adapting to the new physical state of the patient and may include coping with emotional scarring.

Dr. Greenberg explains that coping with a life-threatening illness is the ultimate loss of control.  It defies our Western mythology that if we work hard enough and are good people, then all will be fine.  Grappling with this loss of control in the face of life-threatening illness plays out in family interactions and in dealing with doctors.  Far too often, patients are physically cured, but they never fully heal.  Dr. Greenberg asserts that compassion for the individual, rather than a focus on control of outcomes, leads to more comprehensive healing.

Healing is a psychological, social, and societal issue with implications beyond the individual, reaching to the health care system as a whole. Therefore, your family physician alone cannot help your loved one through the healing process; what your loved one needs is a team of people. 
Adapting to a new physical state can be difficult that is why your loved one needs a team comprising of you, their doctor(s), nurses and caregivers. Wherever your loved one might be living, the help of a professional caregiver can provide them with social and physical support.
You don't have to go through the curing or healing process alone. 
| | |
| --- | --- |
| | Chloe Hamilton at 9:00 AM |
| | |
| --- | --- |
| Back to School! | Wednesday, September 4, 2019 |
September is synonymous with back-to-school time. Long after you've graduated, it's hard not to feel the appeal of the fresh new school year that starts each September. The back-to-school advertisements start (far too early!) in the summer and remind everyone—even those who are not students—that the new school year is fast approaching.
With all the anticipation over new school supplies, different classes, reconnecting with old friends and meeting new teachers, September is tinged with excitement.
For some people though, September comes with a whole new set of challenges.  Those who are squeezed into the sandwich generation can feel the extra pressure that the school year brings.
The sandwich generation includes those who are caught between caring for their children, while simultaneously providing care to their ageing parents.  Those feeling the crunch in September are likely even members of the club-sandwich generation: mothers who have young children at home who are providing help to their parents and their grandparents at the same time.
Club sandwich members are lucky enough to be in families who have four living generations at the same time.  Their young children are the youngest generation, the hectic mother is the second youngest.  The grandmother may be in her 60's or 70's and the great-grandmother in her 80's or 90's.
The young mother is caught between raising her young children, getting them out the door on the first day of school and being there for them when they step off the bus at the end of the day and also helping her mother to care for the elderly great-grandmother whose needs have suddenly increased.
September may represent a time of excitement and fresh beginnings for many people, but for this sandwich generation young mother, it may mean increased stress and an even more hectic schedule as she's attempting to ferry children to after school activities, help with homework, and also deliver meals to her nanna across town.
Those in the throes of the club sandwich generation need support to manage the needs of so many generations at once.  The help can take many different forms—extended family and friends, a nanny for childcare, a driver to chauffer children to all their activities, or a caregiver to support great-grandmother Nanna.
A professional caregiver can provide the support that Nanna needs, while also alleviating pressure off the young mother who is hoping to get her children's school year off to a good start. September can be a time of exciting new beginnings for Nanna too!  She can look forward to meeting friendly caregivers who will become new friends. 
Who in your family or circle of friends might benefit from the back-to-school excitement of September by engaging the support of a professional caregiver?
| | |
| --- | --- |
| | Chloe Hamilton at 12:00 PM |
| | |
| --- | --- |
| Family Caregiver Bill of Rights | Monday, July 8, 2019 |
Family caregiving includes a broad scope of activities. It is not only hands-on personal care, though that can certainly be part of family caregiving. Also included are activities like driving to doctor's appointments, running errands, cleaning the house, doing laundry, cooking meals, sorting the mail, paying bills, setting up appointments, etc. A primary family caregiver may not be doing all of these activities, but they may oversee the completion of these tasks and arrange to have assistance in these areas.
Family caregiving can also happen from a distance when family members are spread out across a province, or even across the continent. Although the caregiver is not physically present all of the time, they feel the primary responsibility for the care of their loved one, and so they are the advocate and spend many hours on the phone or on email arranging help across the country.
The role of the family caregiver can be incredibly exhausting and sometimes rather lonely. People often do not know where to turn for assistance and attempt to manage everything on their own.
Often, this may not be a realistic goal as the care of their loved one may be too demanding for any individual to take on single-handedly, and so to preserve the health and mental wellness of everyone involved, it may be best to enlist the help of others—be it other family and friends, the LHIN, or a private agency. To advocate for the health and wellness of family caregivers (who are often too busy advocating for their loved one to speak for themselves!), we at Warm Embrace Elder Care have provided a Family Caregiver Bill of Rights.
FAMILY CAREGIVER BILL OF RIGHTS:  I HAVE THE RIGHT…
To take care of myself. This is not an act of selfishness. It will give me the capability of taking better care of my loved one.

To seek help from others even though my relatives may object. I recognize the limits of my own endurance and strength.

To maintain facets of my own life that do not include the person I care for, just as I would if he or she were healthy. I know that I do everything that I reasonably can for this person, and I have the right to do some things just for myself.

To get angry, be depressed, and express other difficult feelings occasionally.

To reject any attempts by my loved one (either conscious or unconscious) to manipulate me through guilt, and/or depression.

To receive consideration, affection, forgiveness, and acceptance for what I do from my loved one, for as long as I offer these qualities in return.

To take pride in what I am accomplishing and to applaud the courage it has sometimes taken to meet the needs of my loved one.

To protect my individuality and my right to make a life for myself that will sustain me in the time when my loved one no longer needs my full-time help.

To expect and demand that as new strides are made in finding resources to aid physically and mentally impaired persons in our country, similar strides will be made towards aiding and supporting Caregivers.
… and most of all, TO BE MYSELF
| | |
| --- | --- |
| | Chloe Hamilton at 12:06 PM |
| | |
| --- | --- |
| Prevent Burn Out by Creating Balance | Wednesday, March 6, 2019 |
You're always encouraged when your residents have visitors. It brightens their spirits and gives them something to look forward to.
You have a fairly new resident who moved in last month and her daughter has been visiting daily.  Initially, you thought it was to help ease the transition, but after a month, the daily routine is still in place.  You've noticed that the daughter is looking increasingly strained herself.  While the mother certainly seems to appreciate the daily visits, it seems to be taking a toll on the daughter.
This daughter needs a Warm Embrace caregiver!  She needs a reliable visitor who will befriend her mother and visit consistently on set days of the week. We certainly can't replace family, but we can supplement family visits. Maintaining a daily visiting routine is not sustainable for most families, and this daughter could be relieved to know that a reliable caregiver will cover set days of the week.
We can protect the daughter from burnout by alleviating her before she hits a breaking point with an unsustainable routine.  If she reaches the point of burnout, there's a risk she will no longer be able to visit at all.  If she stretches herself too thin, she may become susceptible to illness herself, catching every cold or flu that circulates.  If she becomes contagiously ill, she won't be able to visit and then her mother will be left with no visitor at all.
Our wonderful caregivers create balance. We can supplement family visits by coordinating to match each family's routine and schedule.  Perhaps the daughter would like to maintain visits three days a week; we can provide a caregiver to visit on the other four days of the week. When the daughter would like to go on holidays, we can provide additional visits to cover the days when she would usually have visited.
By recommending a Warm Embrace caregiver for this new resident, you are supporting this family when they need it most.  Which residents—or family members—do you see who are most in need right now? 
| | |
| --- | --- |
| | Chloe Hamilton at 3:25 PM |
Contributors
Latest Posts
Archive
2021

May

April

March

February

January

2020

December

November

October

September

August

July

June

May

April

March

February

January

2019

December

November

October

September

August

July

June

May

April

March

February

January

2018

December

November

September

August

July

June

May

March

February

2017
Tags
Everything
Dementia
Long Term Care
Homecare
Retirement Home
Alzheimer's
Parkinson's
Aging
Elder Abuse
Holiday
Warm Stories
Healthy Living
Health Care
Events
Companionship
Sandwich Generation
Respite Care
Independence
Staying in your own home
Parents Refusing Help
Activities