When someone has advanced dementia, their ability to complete tasks may become impaired, but their desire to have an important role and care for others often remains strong. While they may require quite a bit of assistance themselves, they are keen to offer assistance in return.
Caring for others is a deeply rooted desire for many people that persists throughout the journey with dementia. Simply trying to tell someone "you're retired and you don't have to worry about anything!" often produces more agitation. Instead, figure out how to tap into that desire to help for even better results.
One option is to provide Doll Therapy.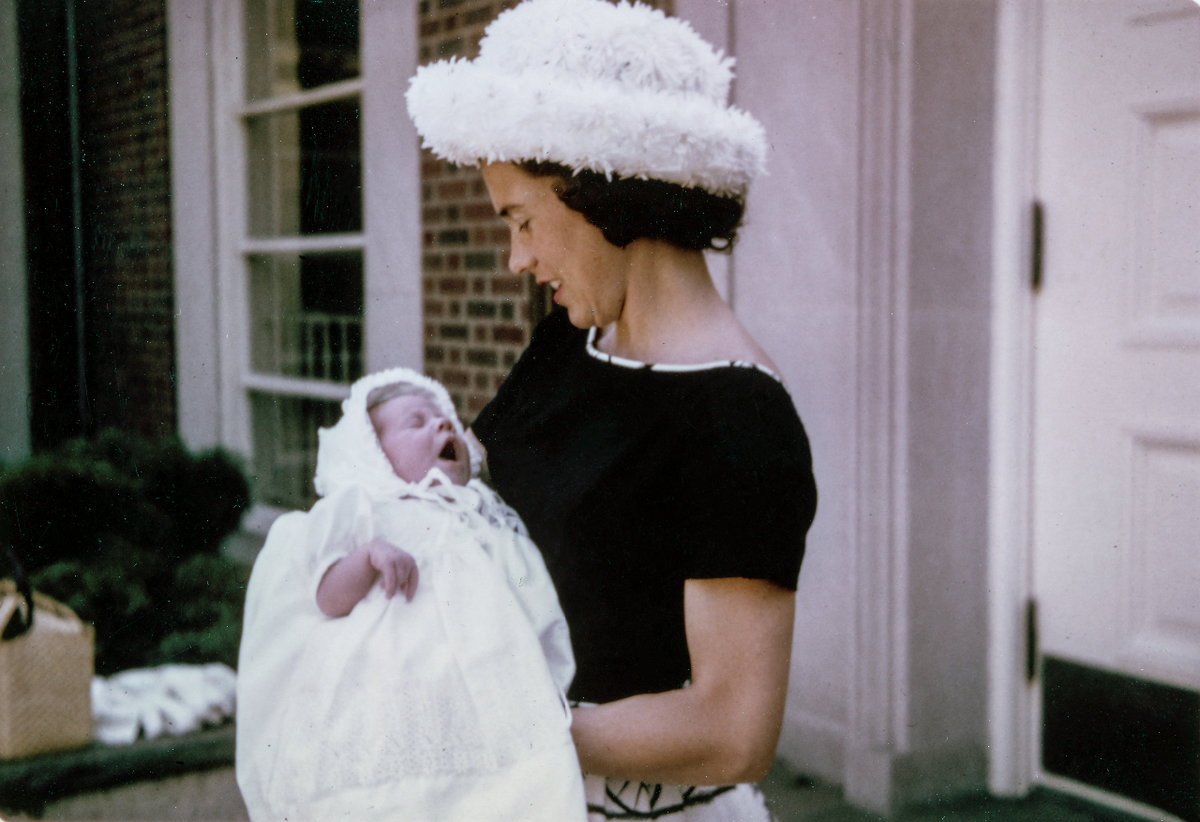 Doll therapy allows someone with dementia to care for a doll as though it were a baby.  For some people, this can be highly effective and meaningful since it connects with identify—someone's identity as a parent or a caregiver.
In some cases, a regular doll is sufficient. In other cases, a true therapy doll is more effective. A therapy doll is designed to be as life-like as possible. The doll is weighted so it feels similar to holding an actual baby.  Most are designed to look like a peacefully sleeping infant.
The ways that people interact with their own personal therapy doll can vary significantly.  We served two different clients, Mildred and Betty who each resided in long term care and had a therapy doll, but their forms of interaction with their dolls differed.  In each case, we let the client initiate the interaction with the doll and we matched their interaction.
Mildred treated her therapy doll as though it were a real child. She held the baby properly and laid it down to nap peacefully.  In this case, we mimicked Mildred's interactions and also treated the doll as though it were real.  Often, Mildred wanted to put the baby's needs above her own—she would decline to go to the dining room for dinner since the baby was sleeping and she didn't want to disturb a sleeping baby. In this case, we offered to hold the baby during dinner so Mildred could eat.  We went together with Mildred to the dining room and sat by her table, holding the doll where she could keep an eye on her baby during mealtime.
Betty had quite a different interaction with her doll. Betty always wanted to have her doll nearby, but she didn't always hold it the way one would hold a child. Sometimes she'd pick the doll up by its head, or carry the doll around in a plastic grocery bag.  She was comforted by having the doll nearby, but she didn't interact with it as though it were real.  Out of respect for Betty, we handled the doll carefully, but rocking the doll throughout dinner wasn't necessary for Betty's peace of mind.
When interacting with someone who is soothed by doll therapy, always ensure that you act as though the doll is a real baby.  Offer to hold the baby, and hold it correctly as you would a real child.  If someone is upset their therapy doll is not within sight, provide an explanation that would make sense if it were a real baby.
Saying "it doesn't matter where the baby is—it's just a doll!" can be quite upsetting. Instead, saying "oh, your baby is having a nap and the nurses are keeping an eye on her. Best to let the sleeping baby sleep."  Your reassurance with an explanation that fits the scenario will provide more peace of mind.
Therapy dolls can meet someone's need to nurture and care for others. It isn't only women who have a need to nurture. Many elderly men with dementia do very well with a therapy doll as well.  One gentleman we met, Dyck, was rather despondent. He wasn't interested in joining any of the activities in the long term care home he had just moved into. He was even trying to avoid some mealtimes. 
The introduction of a therapy doll completely changed his demeanour. He was proud of his new role and was keen to show off his baby to others. When staff and visitors would say: "Good morning Dyck, how is your baby today?" he would proudly respond "she slept through the night again!"  The tactile comfort of carrying the baby, joined with the sense of purpose and newfound caregiving role helped Dyck with his transition into long term care.
Doll therapy does not have universal appeal. Many people are not at all interested in carrying a doll; others are very well aware it is a doll and not a real baby; others still become so preoccupied with the doll that it can become problematic. Some people become concerned that the baby is sleeping all the time and they're concerned when they cannot wake the doll. The inverse can happen too if the doll is designed to look like it's awake—a concern that the doll never sleeps.  If someone is distressed in any way by the details, then doll therapy may not be ideal for them.
The next time you're in a long term care home and you see someone carrying a baby doll, remember that it could be a therapy doll and you should treat it as though it's a real child. Ask the person holding the doll about their baby—you will likely see them perk right up and be very proud to tell you more. While doll therapy certainly isn't for everyone, it can be a great comfort and benefit to those seeing a nurturing role.